The Best Places to Eat in Kahala, Hawaii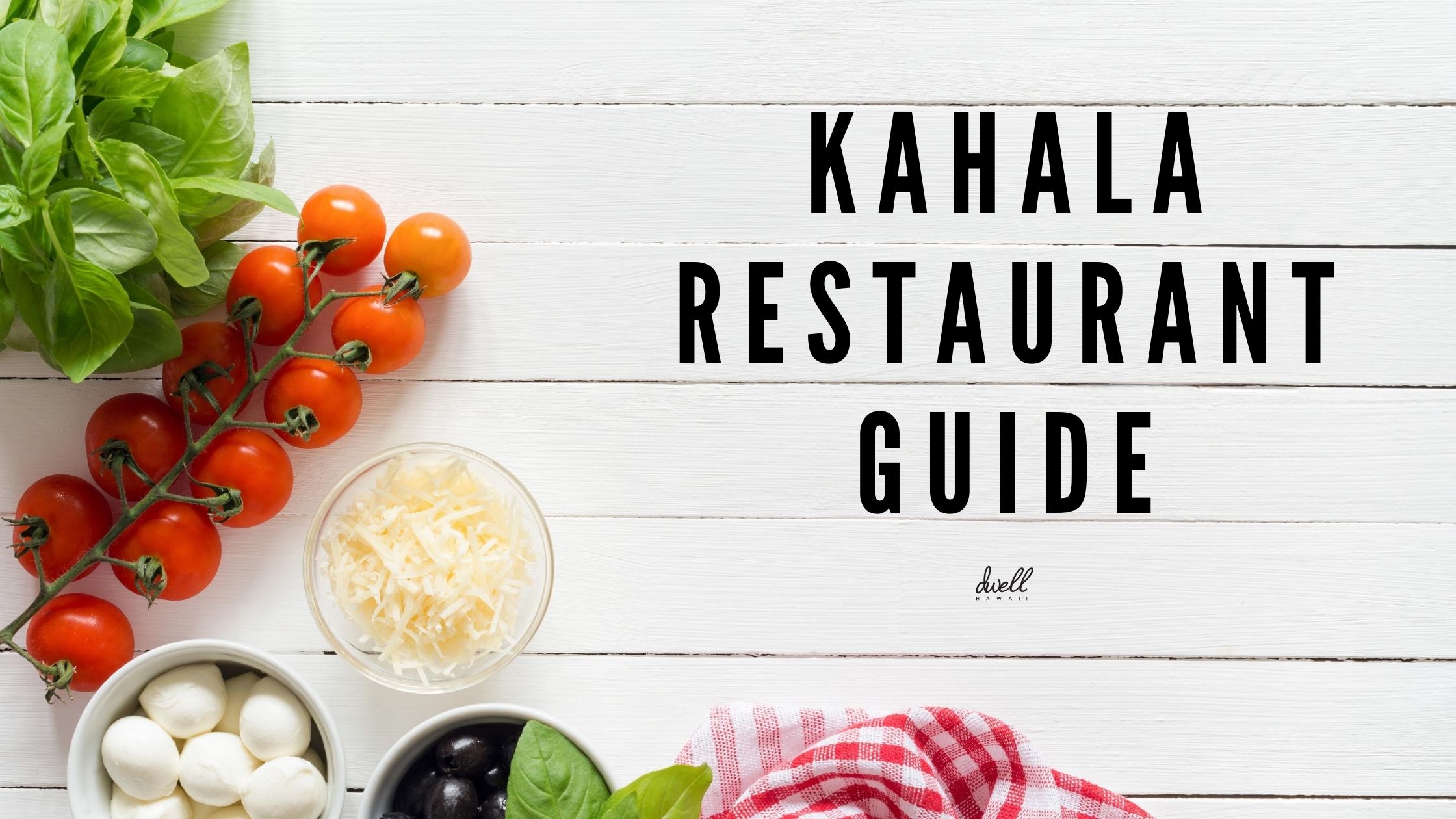 The prestigious neighborhood of Kahala on Honolulu, Hawaii's south shore has long been home to some of Oahu's elite. Living in Kahala wasn't always a status symbol but in the last 100 years, the neighborhood has become synonymous with affluence and exclusivity. With that type of reputation, you better have dining experiences to match!
Below you'll find some of the best places to eat in Kahala; from quick bites and local favorites to the fine dining restaurants within The Kahala Hotel. We'll go out on a limb by saying you're not the type to play Russian Roulette and with that, we've aggregated our top picks for the Best Restaurants in Kahala in 2020; breaking them down into categories to organize your cravings. Loosen your belt and enjoy!
Quick Bite Places to Eat in Kahala
1. BRUG BAKERY | 4618 Kilauea Ave #8 | This Kahala bakery offers a lineup of both sweet and savory treats, made with flour harvested in Hokkaido, Japan exclusively for Brug. Always baked fresh and without any artificial preservatives or additives, Brug Bakery serves over 70 types of bread and pastry items daily. Start your day with some mochi donuts and get some of their specialty Japan-style 'loaf bread' to take home.
2. PANIOLOS? | 4?211 Waialae Ave Offering build-your-own burritos, tacos and bowls, Paniolos is conveniently located in Kahala Mall next to its sister store, Aloha Salads, and is one of the only options for Mexican restaurants in Kahala. Menu items are made with grass-fed, antibiotic free beef from Kualoa Ranch, Molokai Ranch and Hawaiian Big Island Beef.
3. LANIKAI JUICE? | ?4346 Waialae Ave | For the healthiest smoothies, fruit bowls, and juices in Kahala. Grab a refreshing Lanikai Splash or protein-packed Pineapple Power to cool off on hot summer days. Perfect before or after the beach!
4. PUKA'S AT WHOLE FOODS KAHALA? | 4211 Waialae Ave | Puka's is a casual restaurant in Kahala where you can grab a quick meal or a pau hana drink after work. Choose from their selection of organic wines or draft microbrews- but make sure to pair it with our favorite Kalua Pork or Cauliflower Nachos.
5. KURU KURU SUSHI? | 4?211 Waialae Ave | One of the only sushi spots in Kahala, at Kuru Kuru you get a fun, interactive dining experience. Booths and counter seats cozy up to a conveyor belt that transports freshly made sushi in a loop throughout the restaurant. Hot dishes like tempura, curry and udon are also on the menu, along with vegetarian options.
6. ZIPPY'S KAHALA? | 4134 Waialae Ave | Located directly across Kahala Mall, Zippy's Kahala serves signature local dishes like their Chili & Rice, Portuguese Bean Soup, and Korean Fried Chicken. You can always go with the iconic Zip-Pac too. Kahala diners are lucky because this particular location has a bakery and sushi bar too!
LOCAL DINING

1. ARANCINO AT THE KAHALA? | 5000 Kahala Ave | Arancino is the top picks for Italian Restaurants in Kahala and located within The Kahala Hotel. Combining classic Italian dishes made with ingredients imported from Italy with local products from land and sea. Arancino Restaurants are award winning, especially known for their Lobster Bisque Zuppa, Uni Pasta, Ribeye and their signature pizza, the Owner's Favorite. Be sure to save room for their decadent Tiramisu or Gelato Affogato after dinner.
2. THE COUNTER? | 4211 Waialae Ave | Construct your own burger or choose from their large array of sandwiches, chilis, and salads. Whether you're Gluten-Free, Vegan, Carb-Free, Adventurous or Traditional, The Counter has got you covered. Make sure you don't miss out on their fries - you can choose from shoestring, parmesan chili cheese or sweet potato. You can also indulge in a classic milkshake, their Birthday Cake, Banana Split or Smores concoctions, or create your own!!!
3. GOMA TEI? | 4211 Waialae Ave A modern restaurant chain, Goma Tei is one of the best places on Oahu to indulge in authentic Japanese cuisine. Goma Tei's house-made Ramen broth puts their Tan Tan and Shoyu ramen at the top of our list.
4. ASSAGGIO BISTRO? | ? ?4346 Waialae Ave The classic "date night" restaurant in Kahala. Take in the romantic ambiance while enjoying Assaggio's famous Caesar salad (served tableside) and Chicken Anchovy Olio.
5. OLIVE TREE CAFE? | 4614 Kilauea Ave | Head to this cozy cafe for some of the best traditional Greek food on the island, and the only one in Kahala. You'll love the baklava so much you better pack some to go!
6. CALIFORNIA PIZZA KITCHEN? | 4211 Waialae Ave | California Pizza Kitchen is widely known for its fresh take on pizzas, pastas, and salads like the Original BBQ Chicken pizza and Thai Crunch salad. You can start with some cocktails and the spinach artichoke dip, enjoy your fave entree and top it off with their famous Butter Cake and vanilla Haagen-Dazs ice cream!