6 Things To Know About Living In Kahuku, Oahu For 2023
Posted by Koa Cassady on Wednesday, August 17, 2022 at 9:29 AM
By Koa Cassady / August 17, 2022
Comment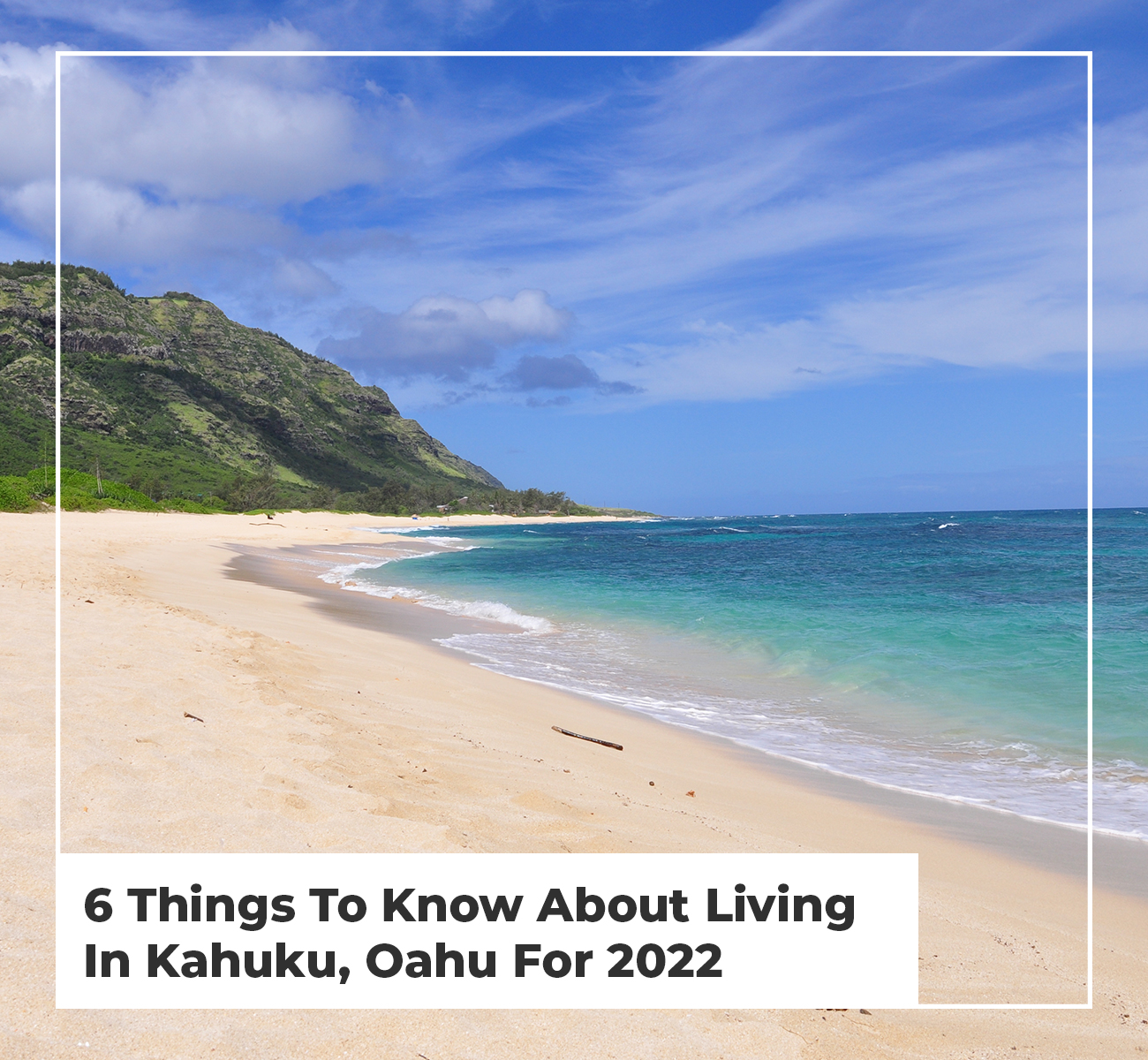 Just off the northern tip of the island of Oahu lies a Hawaiian paradise. The name Kahuku means "the projection" in Hawaiian. Presumably, it referred to Kahuku Point – which is at the tip itself. Kahuku, on the island of Oahu, is a community of just under 3,000 residents living in an area of 2.3 square miles.
Kahuku is situated on the coast and extends inland to the Kea'Aulu Gulch. The James Campbell Wildlife Refuge is on the north end, and a recreational zipline park is on the south edge. Beautiful homes, a golf course, and a district park are in the middle.
Kahuku is a 35-mile twisty drive along the coast from Honolulu and just 15 miles along the Kamehameha Highway to the famous surfing sites of the North Shore.
Here are five things to know about Living in Kahuku, Oahu:
1. Location
Kahuku is right in the center of the action. Amazing beaches line most of its coastline. The Keone'o'io Channel (also called La Perouse Bay) is just offshore. This bay is a resting place for Hawaiian spinner dolphins. There are also green sea turtles, coastal plants, and various fish species. The waves are amazing, and there are often discussions between surfers, anglers, and conservationists to protect the habitat best. Be sure to check local signs if you plan on getting into the waters here.
Kahuku is on the Kamehameha Highway, the main road leading to other parts of the island. Head north to Turtle Bay and onto the North Shore. Head south to Honolulu and Diamond Head. Head inland for rainforest lands and higher elevations. There is no main road that leads through the center of the island from Kahuku, but plenty of space to explore.

2. A History Steeped in Sugar
Up until 1971, Kahuku was centered around the sugar business. Many homes were initially built to accommodate the sugar plantation, mill owners, and workers. They were built in the 1940s and were called plantation-style homes during the height of sugar production. They are generally 1,000 – 2,000 square feet with three bedrooms. Plantation Manager homes were a bit larger but in the same style.
About a decade after the sugar mill closed, the area became popular with those wanting to move near the North Shore. Homes built during this time kept the plantation style but with larger lots and second stories.
Of course, some wanted larger homes on the oceanfront. These luxury homes are built on larger lots and range from 1,300 to over 8,000 square feet.
3. The Community
Families with children send their kids to Kahuku Elementary School and Kahuku High & Intermediate School, which are all located within the town's borders. Kahuku residents take pride in their Kahuku Red Raiders football team.
Adults or teens can continue their education at the University of Hawaii at Manoa in Honolulu.
Keep up on the latest happenings from the Kahuku Community Association. The association informs everyone about election debates, community workshops, job fairs, and community gardens. A board runs it, and anyone can join and attend their planning meetings. A mayor runs the city.
4. Places of Interest
On the north end of Kahuku is the James Campbell National Wildlife Refuge. Established in 1976, the area was set aside by the US Fish and Wildlife Service to protect the habitat of Hawaiian waterbirds and other animals, including the Hawaiian Goose and the Honu. This Hawaiian green sea turtle hangs out on the shores. The wildlife refuge is only open to the public during nonbreeding seasons, but if you do get a chance to visit, it's a beautiful area.
Kahuku Beach is tucked behind Kahuku Golf Course. Because it's a little hard to access, it's often pretty quiet here. The currents are strong due to the open seas in front of you. Locals enjoy fishing, boogie boarding, and walking along the beach to see monk seals and Honu.
Kahuku Beach Golf Course is a 9-hole, par 70 course that is relatively flat. The wind coming off the shore sometimes makes it a bit more challenging. No driving carts exist, but you can pull a cart and rent golf clubs.
The local schools mainly use the Kahuku District Park for their athletic events, but it is open to the community. There are tennis and basketball courts, a playground, and picnic tables.
Check out the Malaekahana State Recreation Area on the southern end of Kahuku. You can take a surf lesson, learn how to use a Stand Up Paddleboard (SUP), rent a bodyboard or bicycle, and even pitch a tent for a change of pace. There are also plantation hales or suites for more luxurious accommodations.
Kahuku Farms dates back four generations and grows a variety of produce, including Acai – a berry also known as a superfood. The farm offers tours to illustrate their sustainable farming methods and to share their traditions. Shop for local goods in the gift shop and enjoy an acai bowl, smoothie, salad, panini, or pizza.

5. Are You Hungry Yet?
Kahuku Farms Café is a perfect segue way into the best places to eat in Kahuku.
Since the early 1990s, Giovanni's Shrimp Truck has been a staple on the North Shore. Currently, there are two, one in Kahuku and the other in Haleiwa. The current menu is Shrimp Scampi, Hot & Spicy Shrimp, Lemon Butter Shrimp, and a Jumbo Garlic Hot Dog (smothered in their award-winning scampi sauce). Come visit a Hawaiian staple.
If you are craving a burger, check out Seven Brothers – a native Hawaiian family with seven boys who opened a little restaurant in 2009. There are eight different kinds of burgers, three types of fries, seafood plates, salads, and desserts to choose from. There are four locations, including the original one in Kahuku.
If you love chicken, Eighty Chicken Sandwiches is the place to go. They serve buttermilk fried chicken sandwiches dipped in a fiery sauce with blue cheese or ranch dressing, fries fried three times, and juice or water. That's it – but they do it so well. So, where does the name come in? They open on Saturday and make 80 sandwiches – that's it. Get there early.
Chef Kale is another food truck near Kahuku District Park. Check out the lobster dog, seafood boil, kalua pig, and poke bowl.
For a sweet treat, check out Kalo Bombs. Sourced from local ingredients, they consist of freshly made pa'I'ai (taro paste) and locally produced ice cream; top it with your choice of toppings.
Living in Kahuku
Think of a classic Hawaiian existence living in a traditional Hawaiian home with views of the sea, and that's what living in Kahuku is like. Your kids go to local schools and go surfing in their spare time. You might work in town, work from your home, or commute to places south or east.
On the weekend, you might pop up to nearby Turtle Bay or watch the surfers catching big waves at Sunset Beach or dozens of other beaches in between. If you get the urge for big city life, you can drive to Honolulu to catch a show or dance the night away. You can still be home in about an hour. The island's airport is down in Honolulu as well.
Back in your home on your lanai, you've picked up fresh produce from Kahuku Farms or the local market, and you relax and catch the sunset. A perfect end to a perfect day in Kahuku.
Dwell Hawaii's team of knowledgeable industry experts represents the region's finest properties. Whether you're looking at buying or selling, contact Dwell Hawaii as Koa Cassady and his team ensure every client gets exactly what they are looking for.
View All Kahuku Homes For Sale