9 Best Golf Courses Near Hawaii Kai
Posted by Koa Cassady on Monday, October 31, 2022 at 5:21:01 AM
By Koa Cassady / October 31, 2022
Comment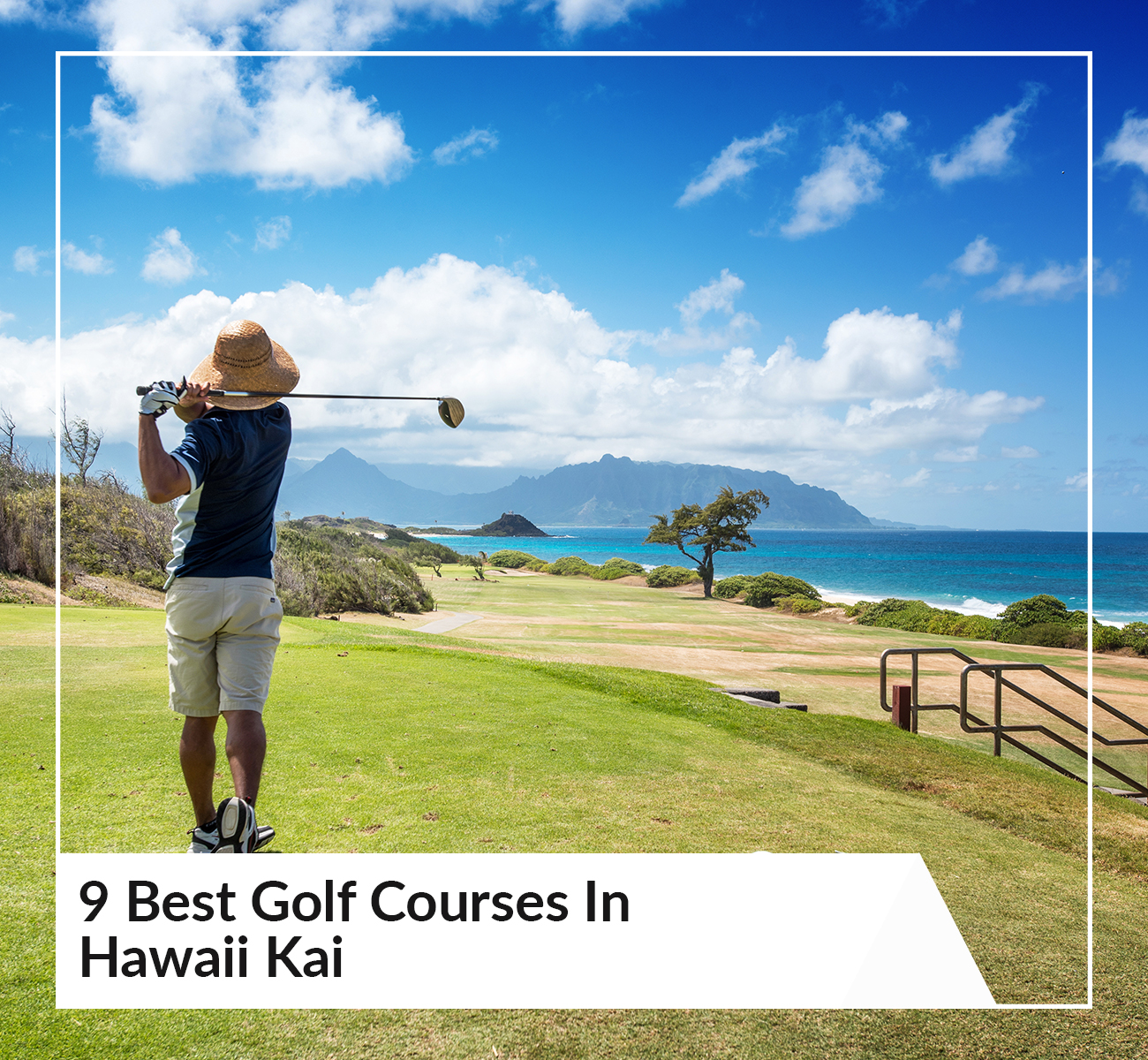 If you're someone traveling to/through Hawaii or even a local, knowing where the best golf courses in Hawaii Kai are will save you time from having to do all the Google searches. Golfing is a terrific pastime, and with the incredible topography and breathtaking scenery, Hawaii Kai is the perfect place to practice your swing! Enjoy these nine best golf courses in Hawaii Kai for one-of-a-kind courses!
1. Waialae Country Club
4997 Kahala Ave. Honolulu, Hawaii
For luxurious and scenic golf courses in Hawaii Kai, look no further than Waialae Country Club. The exclusive and private country club is located near Hawaii Kai and was built, designed, and brought to life by the iconic golf architect Seth Raynor. The Waialae Country Club is home to the Sony Open (a PGA event) and is designed in such a way that each hole poses the right amount of challenge for every skill-level golfer. And just wait until you get to ole number eight. Nestled along the Pacific Ocean, the eighth hole offers an unparalleled view! The golfing at Waialae Country Club is spectacular and beautiful.
2. Royal Hawaiian Golf Club
770 Auloa Road, Kailua, Hawaii
Royal Hawaiian Golf Club offers some of the most beautiful golfing near Hawaii Kai. The course intertwines easily with Mother Nature herself and offers lush, thick fairways as well as a meticulously manicured course. Because of the location of the Royal Hawaiian Golf Club, the course has a particularly unique twist to it; it's nestled between Mount Olomana and Ko'olau Mount. Set between rugged mountains, the golf course provides insane golfing opportunities. Furthermore, The Royal Hawaiian Golf Club is a terrific place to practice your swing and set your gaze on some truly remarkable sights. The course weaves in and out of flowing streams, exquisite fairways, and lush greenery and provides an experience quite like no other. If the course weren't enough to sell you on the golf club, then the 45,000 square foot clubhouse might be! Serving food and drink, the clubhouse is a terrific place to hang out and host events.
3. Mid-Pacific Country Club
266 Kaelepulu Drive, Kailua, Hawaii
Mid-Pacific Country Club has been a solid pillar in the community since 1926. It has hosted many notable people over the years, including U.S. Presidents. The course is between the sea and the mountains, which creates a tropical sight that's quite unbelievable. The Mid-Pacific Country Club offers a terrific golfing experience regardless of skill level.
4. Hawaii Kai Golf Course
8902 Kalaniana 'Ole Hwy, Hawaii
The Hawaii Kai Golf Course is an easily accessible public golf course with two leveled courses. The Championship Course features an 18-hole par 72 experience, while the Executive Course is an 18-hole par 54. The course offers players a unique, challenging design and is a beautiful place to host events such as weddings, graduations, etc.
5. Kaneohe Klipper Golf Course
Kaneohe Bay, Building #3088
If you're military or a guest of a person associated with the military, then you can enjoy this lush, affordable golf course. The 18-hole luxury golf course is a par 72 and combines affordable golfing with jaw-dropping views. The greens are well cared for, and golfing at the Kaneohe Klipper Golf Course promises to be an experience unlike any other. Between the views, the sights, and the great golfing, it's an excellent place to practice that swing!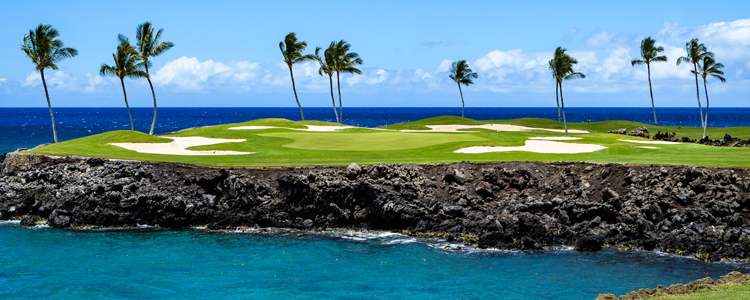 6. Olomana Golf Links
41-1801 Kalaniana'ole Hwy, Waimanalo, Hawaii
Olomana Golf Links offers golfers a small-town charm in an environmentally friendly way! The course offers 18 holes, each with its own unique challenges and complexities. In addition, the land is home to several endangered species, so you might be treated to an exotic wildlife sighting while you're golfing! Olomana Golf Links is set in tall trees with a manicured lawn and a backdrop of mountains.
7. Mamala Bay Hickam
625 Mamala Drive, Mamala Bay Hawaii
If you're looking for championship golf courses in Hawaii Kai, then Mamala Bay Hickam is a terrific one to get in a few swings. The 18-hole, world-class course is equipped with staff to give lessons and tips to level up your golf game. Furthermore, Mamala Bay Hickam offers a spectacular open-air snack bar with views that are definitely Instagram-worthy.
8. Honolulu Country Club
1690 Ala Puumalu Street Honolulu, Hawaii
Arnold Palmer and Francis Duane designed Honolulu Country Club. This exclusive club is private and offers an exceptional golfing experience. In addition, the Honolulu Country Club has excellent food and drink too.
9. Bay View Golf Course
45-285 Kaneohe Bay Drive, Kaneohe, Hawaii
Bay View Golf Course promises to be a delight for each and every golfer. The course opened in 1963 and offers four sets of tees for all different skill levels. Bay View Golf Course offers an experience like no other due to the interesting topography paired with remarkable scenery. The front nine holes tangle beautifully with nature, while the back nine offer a bigger change in elevation and require a bit more skill. The Bay View Golf Course is exceptional in Hawaii Kai!
10. Pali Golf Course
45-050 Kamehameha Hwy, Kaneohe, Hawaii
The Pali Golf Course offers its visitors affordable and terrific golfing with a side of outstanding scenery. The course is vivid and so picturesque, plus its excellent location makes it only a seven-mile trip from downtown Honolulu. As if the beautiful nature wasn't enough to get you there, the club also has a fully stocked pro shop, clubhouse, and helpful staff!
The Takeaway
Hawaii Kai is so beautiful and it's not hard to find excellent golf courses nearby. However, these ten golf courses are next-level golf goodness. While a few have hosted celebrities and U.S. Presidents, others were designed to flow perfectly with nature, while a few more offer something entirely different. The takeaway is that Hawaii Kai has such intriguing topography backdropped by striking mountains, and it's a recipe for some excellent golfing!
Dwell Hawaii's team of knowledgeable industry experts represents the region's finest properties. Whether you're looking at buying or selling, contact Dwell Hawaii as Koa Cassady and his team ensure every client gets exactly what they are looking for.
View All Hawaii Kai Homes For Sale