9 Best Things About Living In Kaneohe
Posted by Koa Cassady on Wednesday, October 12, 2022 at 6:06 AM
By Koa Cassady / October 12, 2022
Comment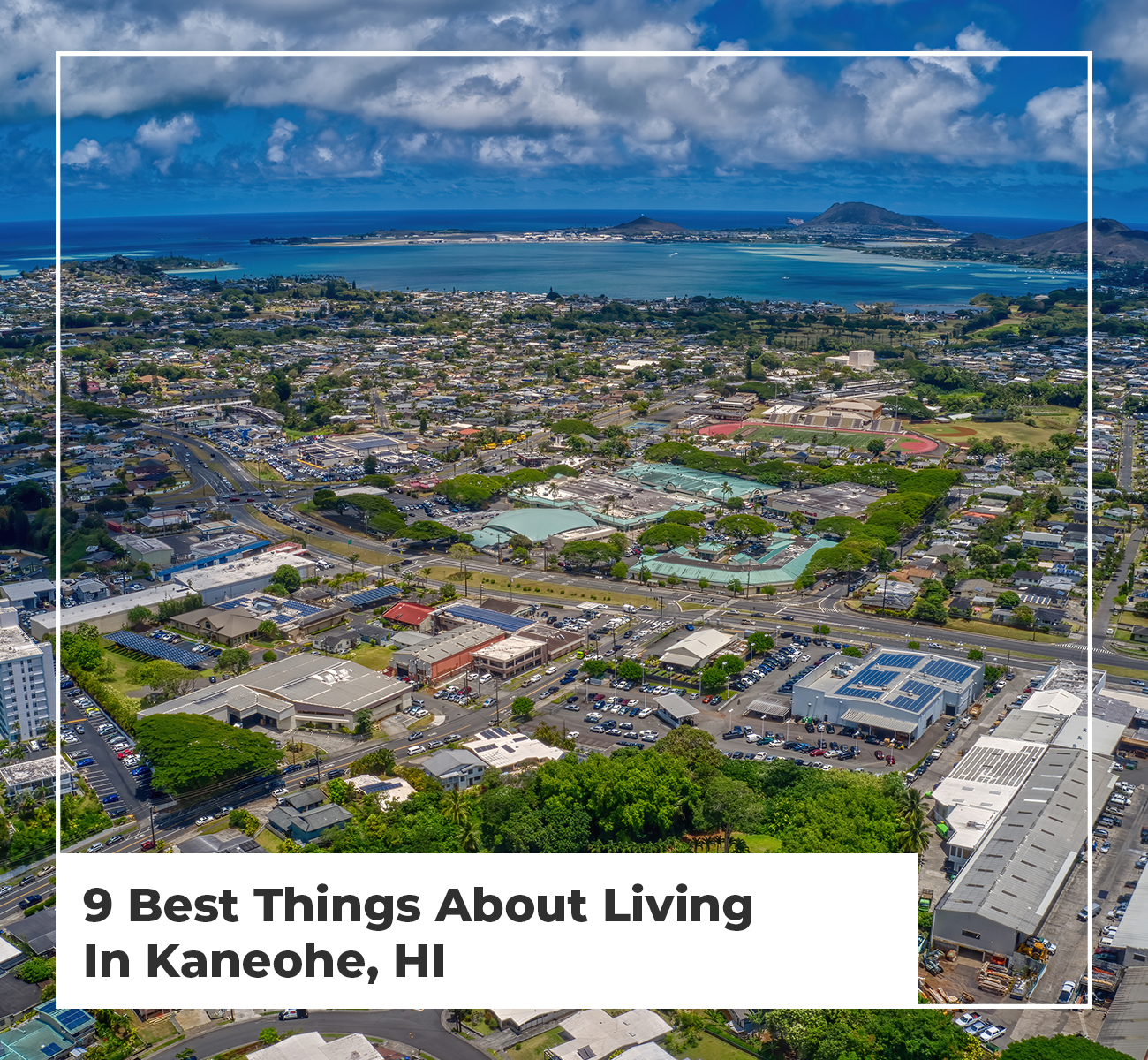 Kaneohe is a census-designated place (CDP) in the City and County of Honolulu on the island of Oahu. The town is located at the northern end of Kaneohe Bay and radiates inland up the steep windward slope of the Ko'olau Mountain Range. In Kaneohe, you will find a beautiful blend of diversity in real estate, people, and culture.
From old plantation-style homes to newly built luxury homes and everything in between, Kaneohe has it all. And with its close proximity to Honolulu, you can appreciate all the benefits of city living while still being able to escape to a more quiet and relaxed setting. There is something different about living in Kaneohe, whether it's the trade winds that always seem to be blowing or the stunning views of the Ko'olau mountains, but once you experience it, you will never want to leave.
Living in Kaneohe
When most people think of Hawaii, they picture Honolulu and Waikiki Beach with its high-rise hotels and resorts. But there is so much more to the island of Oahu, and Kaneohe is an amazing example of that. What was once a small fishing village has now grown into a thriving community with a population of over 36,000 people. And while Kaneohe may not have the same hustle and bustle as Honolulu, it has everything you need to live a comfortable and enjoyable life.
In addition, Kaneohe is home to Marine Corps Base Hawaii (MCBH) which is one of nine military installations in Hawaii. So not only do you get the benefits of all the beauty and amenities that Hawaii has to offer, but you also get the added benefit of living in a community with a strong sense of patriotism. If you've been on the hunt for a premier relocation destination in Hawaii, then you may want to consider calling Kaneohe home.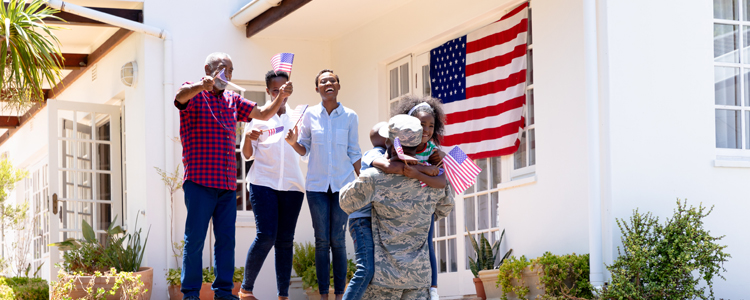 Here are 9 of the best things about living in Kaneohe:
Real Estate In Kaneohe

Education In Kaneohe

Kaneohe's Amazing Location

The Spectacular Views In Kaneohe

The Lifestyle In Kaneohe

The Year Round Weather In Kaneohe

Top Restaurants In Kaneohe

Experience The Windward Mall In Kaneohe

Attractions & Destinations In Kaneohe
1. Real Estate in Kaneohe
Kaneohe real estate is some of the most appreciated on the island of Oahu; and for good reason. The values have been growing steadily over the years and Kaneohe has become a hot market for potential homebuyers as well as investors. Unlike other areas of the island where you'll find mostly high-end homes, in Kaneohe, there's a nice mix of more affordable options.
From condominiums to single-family, these properties provide a great opportunity to own a piece of paradise without breaking the bank. Although the cost of living in Kaneohe is higher than in other parts of the country, it's still lower than in many major metropolitan areas.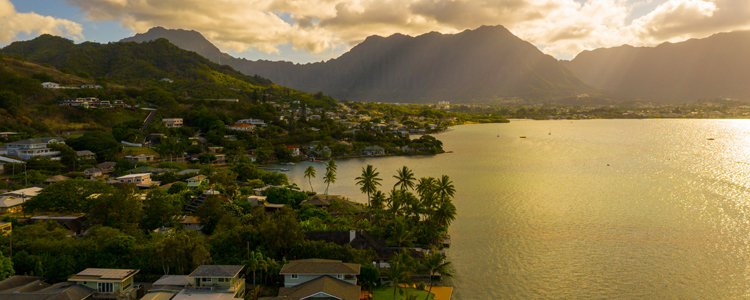 There are a few neighborhoods that seem to be the ones attracting the most attention from potential homebuyers, and they are as follows:
Kaiku Plantation
The Kaiku Plantation is a peaceful oasis situated in the lush foothills of the Ko'olau Mountain Range. The residential streets are set amidst towering trees and filled with single-family homes and townhomes. This stunning community offers its residents a sense of serenity and privacy, while still being just a short drive from all the shopping, dining, and entertainment that Kaneohe has to offer.
Kaneohe Bay
Located on the western shore of Kaneohe Bay is the gorgeous community of the same name. This area is home to some of the most expensive real estate on the island. From beach bungalows to newly constructed homes, Kaneohe Bay does not disappoint when it comes to luxury living.
Ahuimanu/Temple Valley
For a more rural vibe, Ahuimanu/Temple Valley is a fantastic option. Single-family homes and condominiums are tucked away in this lush and green area of Kaneohe. Although Ahuimanu/Temple Valley is a little further from the beach, it's still only a short drive to all the shopping and dining that Kaneohe has become known for.
2. Education in Kaneohe
For many families, one of the most important factors when choosing a place to live is the quality of schools in the area. If you have children who will be attending school in Kaneohe, then you'll be happy to know that there are over 30 public schools to choose from.
From preschool to high school, your children will have no shortage of great educational options. Many of these schools boast high test scores and are well-regarded by the community in more ways than just academics. In addition to public schools, there are also some private school options available.
Some of the most popular public schools in Kaneohe include:
Kāneʻohe Elementary School l 45-495 Kamehameha Hwy, Kaneohe, HI 96744, United States
Ahuimanu Elementary School l 47-470 Hui Aeko Pl, Kaneohe, HI 96744, United States
Pūʻōhala School l 45-233 Kulauli St, Kaneohe, HI 96744, United States
James B. Castle High School l 45-386 Kaneohe Bay Dr, Kaneohe, HI 96744, United States
For private education in Kaneohe, Hawaii Saint Mark Lutheran School is one of the most popular choices. This school is a K-8 institution that offers rigorous academics as well as extracurricular activities such as sports and music.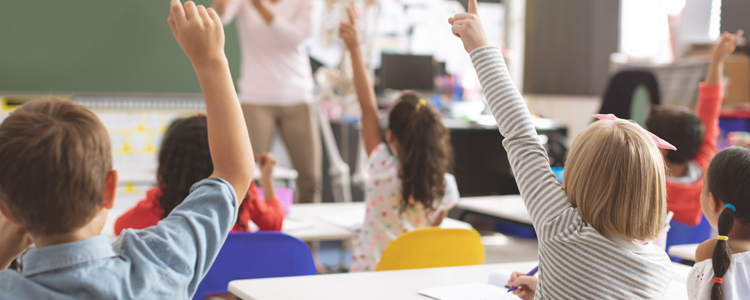 3. Kaneohe's Amazing Location
As if the real estate and education weren't enough to convince you that Kaneohe is an exceptional place to live, the location is also incredible. Situated on the windward side of Oahu, Kaneohe is about 17 minutes from Honolulu and 22 minutes from Waikiki Beach. Having the city and the beach so close is just one of the many perks of living in Kaneohe.
Additional nearby destinations and amenities include:
4. The Spectacular Views in Kaneohe
Mountains, ocean, palm trees–Kaneohe is the complete package when it comes to natural beauty. No matter where you are in the area, there are stunning views to be seen. This is one of the most picturesque places in all of Hawaii and it's easy to see why so many people are drawn to Kaneohe.
Living here surrounds you with verdant mountains, azure skies, and crystal-clear waters which is the best recipe for relaxation and rejuvenation. You will never get tired of the sights and sounds of this island community. Plus, with so many designated lookout points, you can always find a new place to observe Kaneohe's natural splendor.
Some of the most visited lookout points in Kaneohe include: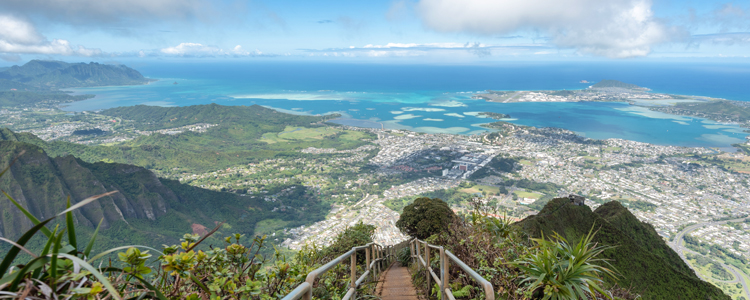 5. The Lifestyle in Kaneohe
Kaneohe is a beautiful and welcoming community that has become one of the largest residential areas in Oahu. The environment supports an active and healthy lifestyle with plenty of opportunities to be outdoors and enjoy the natural beauty of the island. There is also a genuine sense of neighborliness here that makes it easy to socialize and make new friends while still maintaining a sense of privacy.
The Kaneohe community takes pride in its appearance and you will often catch people out and about working in their yards or taking a leisurely stroll through the neighborhood. The best way to describe this premier Hawaiian destination is "laid-back luxury."
6. The Year-Round Weather in Kaneohe
If you're moving to Kaneohe from a place with extreme seasons, then you're in for a real treat. The weather in Kaneohe is pretty much perfect all year long. Daytime temperatures hover around 80 degrees Fahrenheit with trade winds blowing through to keep things comfortable.
Even in the evenings, the temperature rarely dips below 70 degrees, making it the ultimate place to enjoy a tropical night out on the town. Of course, the ocean is always available if you need to cool off and there are plenty of beaches in Kaneohe at your fingertips. With about 268 days of sunshine each year, your time in Kaneohe will be filled with endless days of blue skies and unbeatable weather.
7. Top Restaurants in Kaneohe
After a long day of enjoying the outdoors or exploring all that Kaneohe has to offer, you're going to need a good meal. Luckily, there are plenty of great restaurants in Kaneohe to choose from regardless if you're in the mood for some local Hawaiian cuisine or something more familiar.
Some of the top restaurants in Kaneohe include:
Haleiwa Joe's Haiku Gardens
Haleiwa Joe's Haiku Gardens is a seafood lover's dream. The menu features fresh seafood caught daily, as well as prime rib and Hawaiian-style seafood specialties. And, of course, no visit to Haleiwa Joe's would be complete without trying one of their delicious mai tais.
Kogi Aina
If you're in the mood for some delicious hot pot, Kogi Aina is the spot for you. This Korean cuisine restaurant is located near the Windward Mall and offers a variety of options for everyone in your group.
Waiahole Poi Factory
The Waiahole Poi Factory has been a long-standing fixture in Kaneohe for years, and it's beloved by locals for its delicious Hawaiian comfort food. And when it's time for dessert, you definitely don't want to miss out on their iconic haupia ice cream.
Zia's Caffe
This cozy Italian eatery is the place to be for a romantic night out or a casual family dinner. Zia's Caffe serves up classic Italian dishes like lasagna, chicken parmesan, and spaghetti and meatballs. Plus, with a weekend breakfast menu that features items like pancakes, eggs benedict, and French toast, you'll want to come back for more.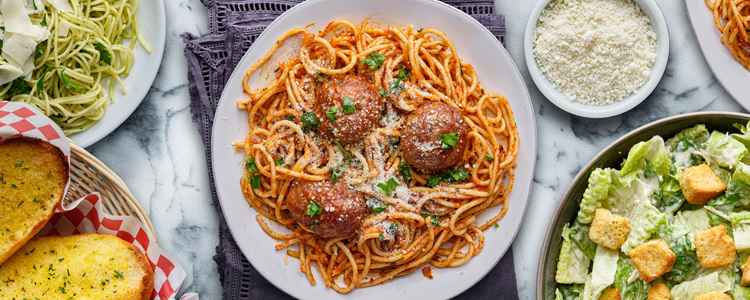 8. Experience the Windward Mall in Kaneohe
The Windward Mall is the premier shopping center for all your needs in Kaneohe, Hawaii. It's an enclosed shopping center anchored by Macy's and Regal Cinemas, with over 100 chain and local stores. The Windward Mall also hosts a farmers market that takes place every Wednesday and Saturday.
There, you can find fresh local produce, flowers, and homemade goods. Although The Windward Mall is most known for its shopping, you'll also find that many of the community events take place here as well. From Halloween events to hula performances, the Windward Mall is always at the center of the action.
Alongside the mall, all your essential stores are within a few minute's drive including:
Foodland l 45-480 Kaneohe Bay Dr, Kaneohe, HI 96744, United States
Commissary I Kaneohe Bay MCBH l Bldg 6088, Mokapu Rd, MCBH, HI 96863, United States
Longs Drugs l 46 047 Kamehameha Hwy Suite C, Kaneohe, HI 96744, United States
City Mill - Kaneohe l 46-209 Kahuhipa St, Kaneohe, HI 96744, United States

Koolau Pets Plants & Ponds l 46-056 Kamehameha Hwy, Kaneohe, HI 96744, United States
9. Attractions & Destinations in Kaneohe
Where to begin exploring all the great attractions and destinations in Kaneohe, Hawaii? For starters, you can't go wrong with a visit to the Ho'omaluhia Botanical Garden. With 400 green acres, this is the largest of many botanical gardens on the island of Oahu. The Ho'omaluhia Botanical Garden is especially beautiful during the winter months when the rainfall brings forth an abundance of rainbows.
Another must-see destination in Kaneohe is The Sandbar. This collection of exposed reefs and sandbars is a popular spot for swimming, sunbathing, and picnicking. The calm waters and scenic views are both things that have contributed to The Sandbar's popularity. Kaneohe, Hawaii is one place that extends its aloha spirit to visitors and locals alike, and that is something you'll feel as soon as you arrive.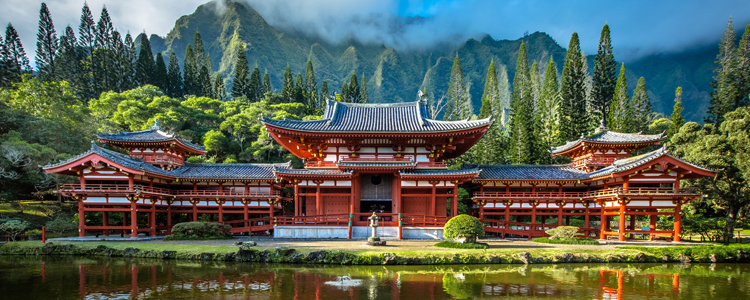 More of the popular attractions and destinations include:
As this is only a small sampling of all the great things to see and do in Kaneohe, we hope you'll come and explore this beautiful place for yourself. There's no doubt that you'll fall in love with Kaneohe, Hawaii just like so many others have before. And with such a growing demand for Kaneohe's real estate, now is the perfect time to buy your very own piece of paradise.
Dwell Hawaii's team of knowledgeable industry experts represents the region's finest properties. Whether you're looking at buying or selling, contact Dwell Hawaii as Koa Cassady and his team ensure every client gets exactly what they are looking for.
View All Kaneohe Homes For Sale