Assumable Mortgage: Ultimate Hack to the Cost of Living in Hawaii?
Posted by Koa Cassady on Friday, September 1, 2023 at 11:02:22 AM
By Koa Cassady / September 1, 2023
Comment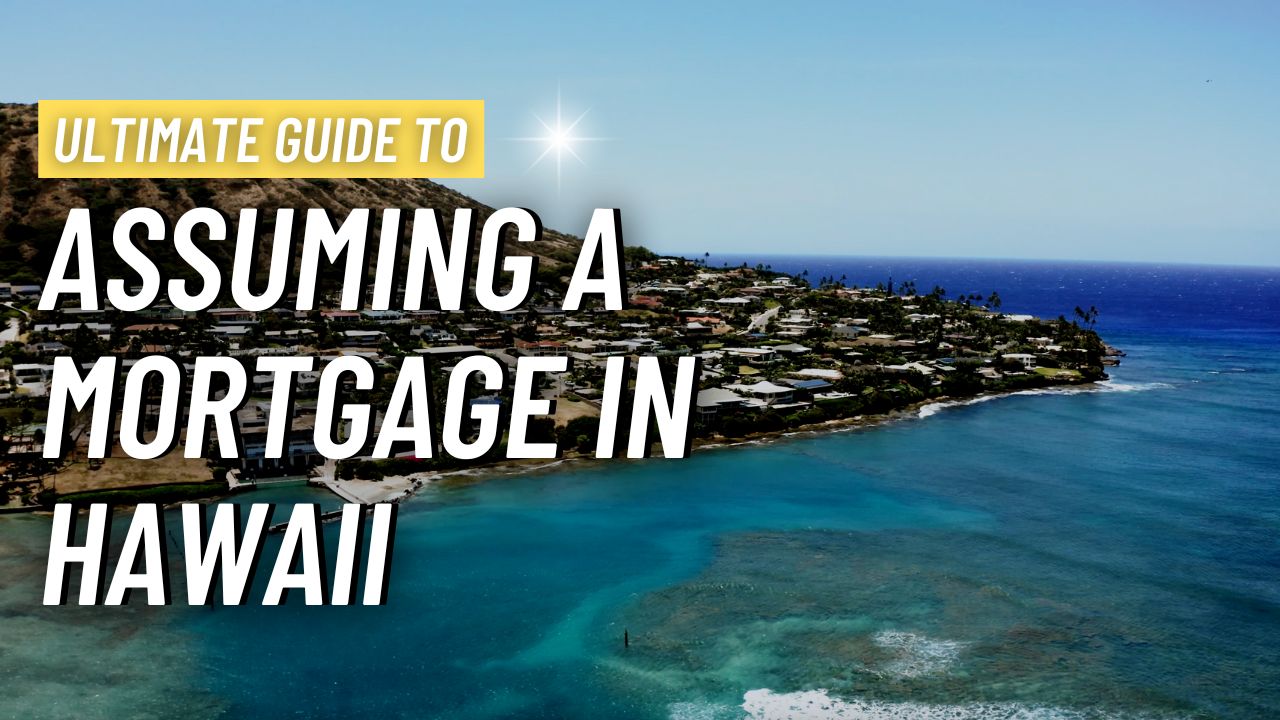 Beyond its postcard-perfect views, Living in Hawaii offers a unique lifestyle of melded cultures, an embrace of nature, and a sense of community like no other. However, these idyllic visions are often met with the reality of Hawaii's incredibly high living expenses.
While its cultural blend, tight-knit communities, and unparalleled beauty beckon many, the financial hurdle prompts a moment of pause, especially as escalating interest rates further compound the cost of living in Hawaii.
Despite the myriad of financing options available to would be Hawaii homebuyers, none move the affordability needle quite like the "assumable mortgage." In the ever-evolving Hawaii real estate market, this feature can potentially save homeowners a significant amount, and it's worth diving deep into its intricacies.
What is an Assumed Mortgage?
At its core, a mortgage assumption is when a homebuyer takes over, or "assumes," the seller's mortgage. This means the buyer is agreeing to adopt the existing loan's terms, interest rates, and balance, rather than securing a new mortgage. Historically, mortgage assumptions have been around for quite some time, but their popularity and feasibility have oscillated based on market conditions.
In periods when interest rates skyrocket, the attractiveness of taking on an older, lower-rate mortgage becomes palpable. The option to assume a mortgage in Hawaii has become increasingly popular as interest rates have shot from the high 2% range in 2021 to cresting the 7% mark in August 2023. Conversely, during times of low-interest rates, the appeal might diminish. Here's an example of example of how mortgage payments contrast from 2021 to 2023, using a $500,000 and $1,000,000 loan amount:
Year
Average Interest Rate
Monthly Payment at
$500,000 Loan Amount (P&I)
Monthly Payment at
$1,000,000 Loan Amount (P&I)
Aug 2021
2.75%
$2,041
$4,082
Aug 2022
5.28%
$2,770
$6,040
Aug 2023
7.25%
$3,411
$7,321

The evolution of the mortgage assumption has been marked by changing regulations, lender policies, and economic fluctuations. In the context of the VA loan in Hawaii, an assuming mortgage is a feature that distinguishes it from many conventional loans. The Department of Veterans Affairs allows non-veterans to assume mortgages, offering an added layer of flexibility and allure, especially in high-stakes markets like Hawaii.
However, while the basic premise remains the same, the process, requirements, and implications can vary, making it essential to understand the nuances before diving headfirst into an assumption agreement.
---
VA Mortgage Assumption Benefits
Why consider mortgage assumption, especially in Hawaii? Here's a glimpse of its myriad advantages:
Lower Interest Rates: If the existing loan has an interest rate lower than current market rates, the buyer stands to save considerably over the loan's lifetime.

Avoidance of Closing Costs: Traditional mortgages often come laden with numerous closing costs. With an assumption, many of these costs are sidestepped, leading to immediate savings.

Beneficial for Sellers: Sellers can benefit from an easier and quicker sale, especially if they're offering an attractive interest rate that's lower than the current market trend.

Flexibility of VA Loans: Particularly for VA loans in Hawaii, the assumability feature can be a major draw, as it offers flexibility and can be an enticing selling point.
---
Use your Hawaii BAH to Assume a Mortgage
For military personnel that PCS to Hawaii, the Basic Allowance for Housing (BAH) can be a significant financial advantage when considering homeownership in the islands. Using your Hawaii BAH towards an assumable mortgage can be a savvy move, allowing you to step into an existing home loan often with favorable interest rates and terms compared to initiating a new mortgage.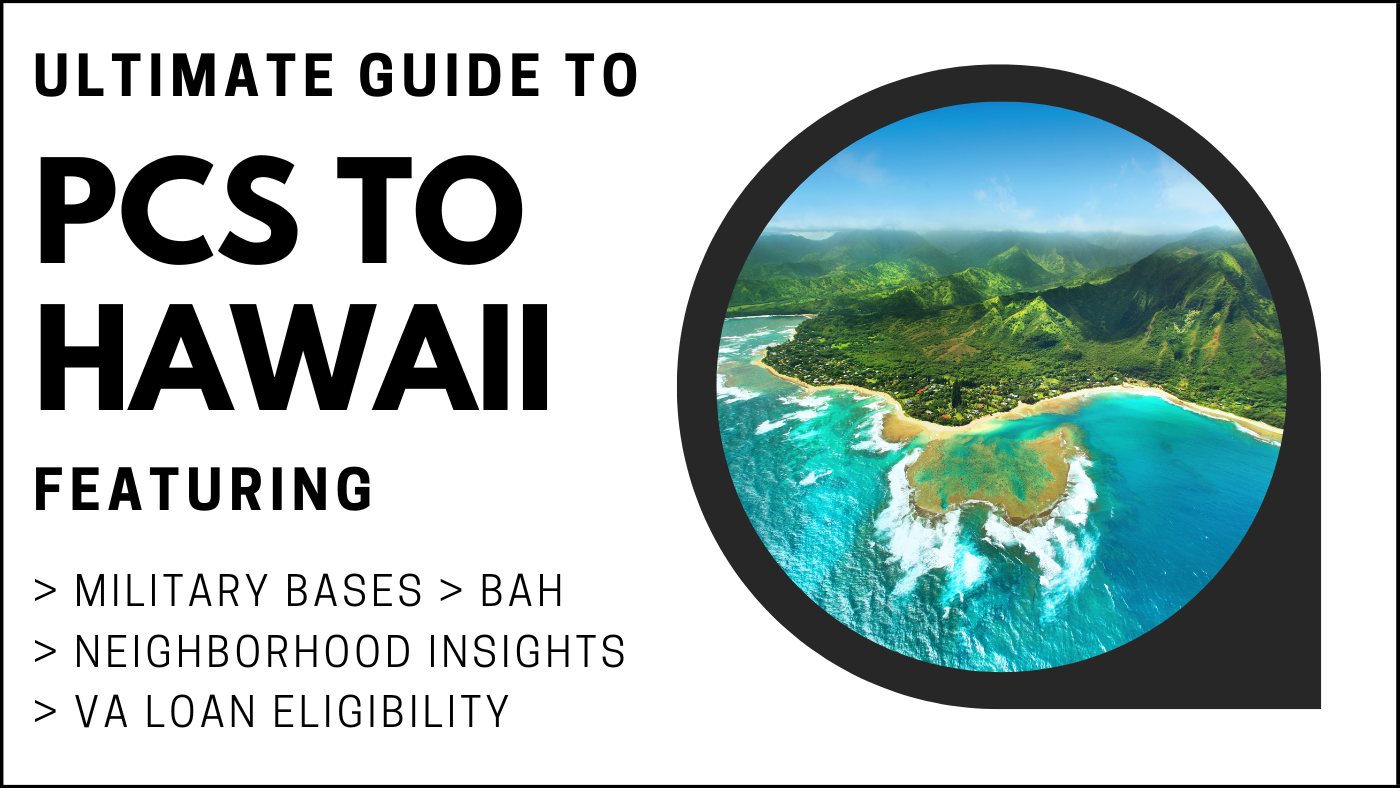 In Hawaii's competitive and high-priced real estate market, this approach not only maximizes your housing allowance but also provides an opportunity to invest in a property, turning a temporary posting into a long-term investment.
By merging the benefits of BAH with the potential savings from an assumable mortgage, service members can navigate Hawaii's real estate waters with enhanced financial flexibility and foresight.
---
Downsides of Assumable Mortgages
While there are many benefits to assume a mortgage, especially in a place as sought-after as Hawaii, there are potential pitfalls that every buyer and seller should be aware of:
Equity Payments: If a property has substantial equity, a buyer may need to pay the difference between the loan balance and the property's sale price, which can be a sizable amount.

Potential for Higher Interest Rates: If current market rates are lower than the existing loan's rates, an assumption might not be financially beneficial for the buyer.

Assumption Fee: While bypassing many traditional closing costs, buyers may still be subject to an assumption fee, which can add to the upfront costs.

Loss of VA Entitlement: For veterans selling their homes, allowing their VA loan to be assumed by a non-veteran may tie up their VA entitlement until the assumed loan is fully paid off.

Potential Liability: If the buyer defaults on an assumed mortgage, the original borrower (the seller) might face liability unless they obtain a release from the lender.

---
Assumable Mortgage Homes For Sale in Hawaii
The vast majority of Hawaii Military Bases are located on the island of Oahu which makes the Oahu Real Estate Market especially popular for VA homebuyers and would be sellers. The neighborhoods with close proximity to these bases are going to offer you the most amount of opportunity to find a seller willing to accept a loan assumption.
If you're looking for assumable mortgage listings, check out our Oahu Neighborhood Guides below to help familiarize yourself with some of Oahu's most popular neighborhoods for Military Personnel. When you're ready to start a conversation about your real estate plans, reach out to us! We would love to help you curate your home search and find home in Hawaii.
How to Assume a Mortgage
Embarking on the journey of mortgage assumption requires a blend of diligence, preparation, collaboration with your trusted Hawaii Real Estate Agent to help you negotiate a VA loan assumption option with the seller and seller's agent, but to also keep all parties cognisant of the contract timelines in the likely event that extensions are needed. Here's a step-by-step guide to help navigate the waters:
Initial Agreement Between Buyer and Seller: Before anything official happens, the buyer and seller need to come to an agreement about the assumption. It's often wise to seek preliminary legal counsel to ensure both parties understand the implications.

Contact the Current Lender: Since not all mortgages are assumable, the next step is to get in touch with the seller's lender. This will allow you to confirm whether the mortgage is assumable and gather details about the process and requirements.

Compile Required Documentation: Lenders will typically require a plethora of documents, including but not limited to the buyer's credit report, financial statements, and employment verification. It's essential to have all this in order to move forward smoothly.

Assumption Approval: The lender will evaluate the buyer's creditworthiness and financial stability. If approved, the process can move forward. However, rejection means the buyer must seek alternative financing.

Legal Documentation: Once approved, both parties will need to work on the assumption agreement, which will detail the terms and conditions. It's advisable to involve a real estate attorney to ensure all legalities are in place.

Finalizing the Assumption: Once all the paperwork is in order and all parties are in agreement, the final steps involve signing the documents and starting the payment process under the new terms.
Hawaii real estate prices are some of the highest in the nation which makes mortgage assumptions especially appealing. However, the process, while straightforward, requires meticulous attention to detail to ensure a win-win for both buyer and seller.
Exploring the benefits of assumable mortgages, especially with VA loan features, can open doors to savvy investments and long-term savings. As we delve deeper into the facets of mortgage assumptions in Hawaii, it becomes clear that understanding and leveraging this option requires research, consultation, and an open mind.
Remember, the journey to unlocking the potential of assumable mortgages in Hawaii is an enlightening one. Whether you're a buyer looking to step into a seller's shoes or a seller aiming to offer a compelling deal, the assumable mortgage could be your ticket to success in Hawaii's vibrant real estate scene.
---
Requirements to Assume a Hawaii VA Loan
Before setting your heart on the process of assuming a mortgage loan in Hawaii's lively real estate scene, it's crucial to be aware of the specific requirements. The eligibility criteria are set to ensure a seamless transition from the seller to the buyer while protecting the interests of the lender.
Creditworthiness: Much like securing a fresh mortgage, lenders want assurance that the buyer is financially stable and capable of maintaining the monthly payments. A detailed examination of the buyer's credit score, debt-to-income ratio, and overall financial health will be conducted.

Approval from the Lender: No assumption can proceed without the green light from the seller's lender. This approval process ensures that the lender is comfortable with the new party taking over the loan obligations.

VA Loan Specifics: For VA loan assumptions, there are additional criteria. If the buyer is not a veteran, there may be stipulations or additional costs involved. Always check with the VA or a qualified VA lender to understand these nuances.

Due-on-Sale Clause: Some loans come with a due-on-sale clause, which can require the full loan amount to be paid upon the sale or transfer of property. While VA loans typically don't have this clause, it's always wise to verify.

Assumption Fee: Lenders often charge an assumption fee, which can vary but is typically a small percentage of the loan balance.
---
Mortgage Loan Assumption After Death
The prospect of dealing with mortgages and properties after the passing of a loved one is a sensitive issue, but it's essential to understand the dynamics, especially in the context of assumptions:
Transferability: Most mortgages, including VA loans, allow for the loan to be assumed by the heir or the surviving spouse without the need for a formal assumption process.

Automatic Eligibility: If the inheritor is a spouse or child, they can assume the loan without needing to prove their creditworthiness or financial standing.

VA Loan Specifics: If the original loan was a VA loan, the inheritor might retain the existing loan's benefits, but they should consult with the VA or a knowledgeable lender to confirm the details.

Protection under Federal Law: Under the Garn-St. Germain Depository Institutions Act, lenders cannot enforce a due-on-sale clause when a property is transferred due to the borrower's death, ensuring protection for the inheritor.

Seeking Legal Counsel: It's advisable to consult with a real estate attorney or expert to ensure a seamless transition and handle any potential complications or nuances in local Hawaiian laws.
---
Tips for Potential Buyers and Sellers
Given the complexities and potential benefits of mortgage assumption, especially in Hawaii's vibrant real estate landscape, here are some essential tips for both buyers and sellers:
Due Diligence is Key: Before initiating the assumption process, make sure you understand all the terms of the existing loan. Read the original loan agreement, and ensure you're comfortable with its terms and conditions.

Consult with Experts: Given the technicalities involved, seeking guidance from a local real estate agent familiar with mortgage assumptions and a financial advisor can be invaluable.

Stay Updated with Market Rates: Before jumping into a loan assumption, keep an eye on the current market rates. This will help you gauge the financial advantage of assuming the loan versus acquiring a new one.

Transparency and Communication: Sellers should be transparent about any existing terms, while buyers should clearly communicate any concerns or queries. Open dialogue can ensure a smoother transition and a successful assumption process.

Know Your Long-Term Goals: Evaluate your long-term real estate and financial objectives. Will this assumed mortgage align with those? Are there better alternatives based on your long-term plans

Focus your search to the neighborhoods most frequented VA buyers like Ewa Beach, Kailua, Kapolei, Kaneohe, Mililani, and Makakilo. All of these neighborhoods tend to be favorites for buyers stationed at Schofield Barracks Hawaii, Joint Based Pearl Harbor Hickam, or Marine Corp Base Hawaii
Assumable mortgages in Hawaii offer a world of opportunities, especially given the state's unique real estate market. For those willing to navigate its intricacies, the potential rewards – both financial and personal – can be immense. Whether you're dreaming of a sunset view over Waikiki or a tranquil retreat in Upcountry Maui, understanding the power and potential pitfalls of mortgage assumptions can be your ticket to paradise.