Beaches in Hawai'i Kai
Posted by Koa Cassady on Tuesday, August 30, 2022 at 11:23 AM
By Koa Cassady / August 30, 2022
Comment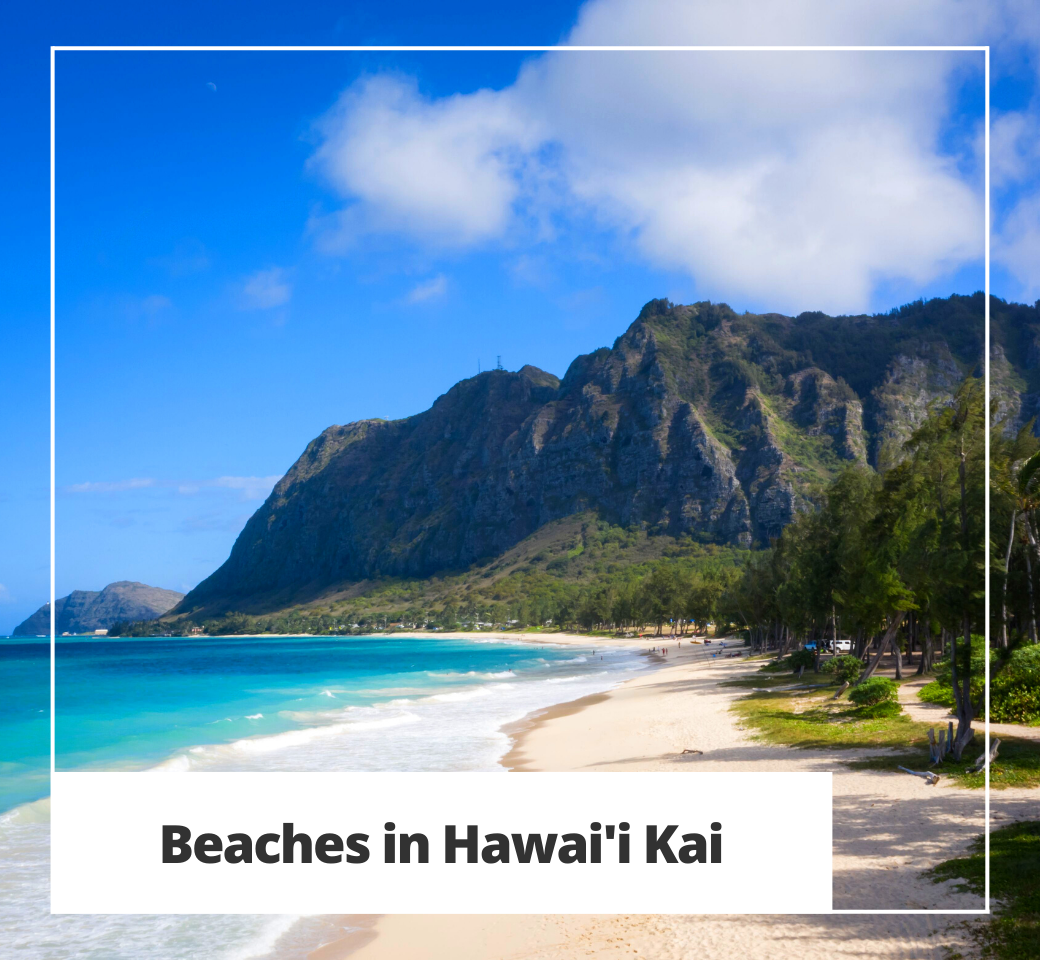 Beaches are a staple in Hawai'i culture, given that the Hawaiian islands have beaches (whether rocky or sandy) all around their coastlines. Beaches in Hawai'i are a means for families to gather and spend time together, for people to go surfing on the famous Hawaiian waves, or to simply relax on a beach blanket.
Hawai'i Kai, O'ahu's largest residential area on the Southeastern portion of the island, has beaches known for gorgeous sands, beautiful blue waters, and breathtaking views of both the towering lush mountains and the Pacific Ocean. Whether it's your first time in Hawai'i Kai or you are a local to the area, the following three beaches are sure to impress you with their picturesque views and family-friendly nature.
Sandy's Beach
The first beach on our list is Sandy's Beach, which is located at the base of Koko Crater (or Kohelepelepe). Sandy's is known to be one of the best bodyboarding spots in Hawai'i, but be warned, beginner bodyboarders and swimmers should take caution at the shorebreak as the waves are known to be large and aggressive. For those who are experienced swimmers and able to go into the water, lifeguards are also stationed around the beach and are ready to help if necessary.
Besides bodyboarding, surfing, bodysurfing, and fishing are popular activities at this beach. Sandy's also offers visitors ample parking, picnic tables, restrooms, and showers.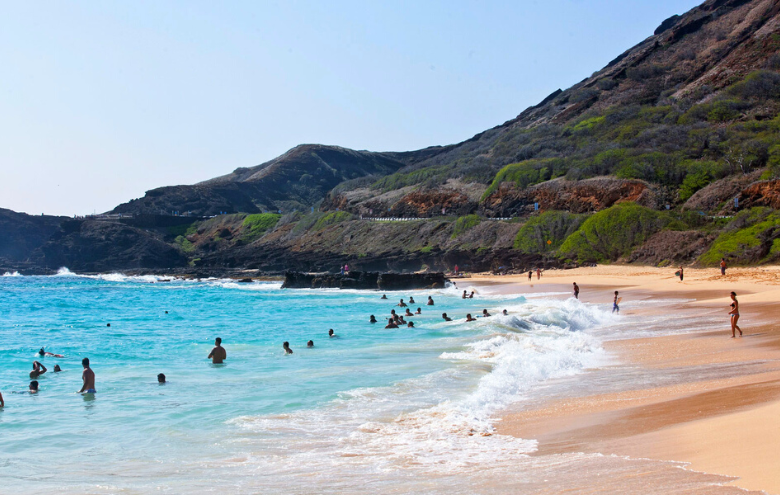 Makapu'u Beach
This next beach on our list is a local favorite- Makapu'u Beach- which is a cove-like beach next to a gorgeous steep hillside that leads up to the historic Makapu'u Lighthouse. This beach also provides views of the Manana Island Seabird Sanctuary and Kaohikaipu Island State Seabird Sanctuary in the distance. You will find surfers and bodyboarders located near the shorebreak, while others will be laid out on the sand next to the green hills. This beach has more rocks around the sand, so if you are looking for a beach that is mostly sand, you may want to try another location.
As mentioned before, this is another popular surfing and bodyboarding location in Hawai'i Kai due to the waves, which also means that inexperienced swimmers should take caution when entering or around the waters. However, when the water is more calm, you can sometimes find groups of people snorkeling nearby. Lifeguards are also stationed around the beach, and may advise against or even prohibit swimming and surfing if the waves become too large.
For facilities, there is ample free parking around the beach (including a dedicated parking lot), restrooms and beach showers, some picnic tables, and shady trees for relaxing.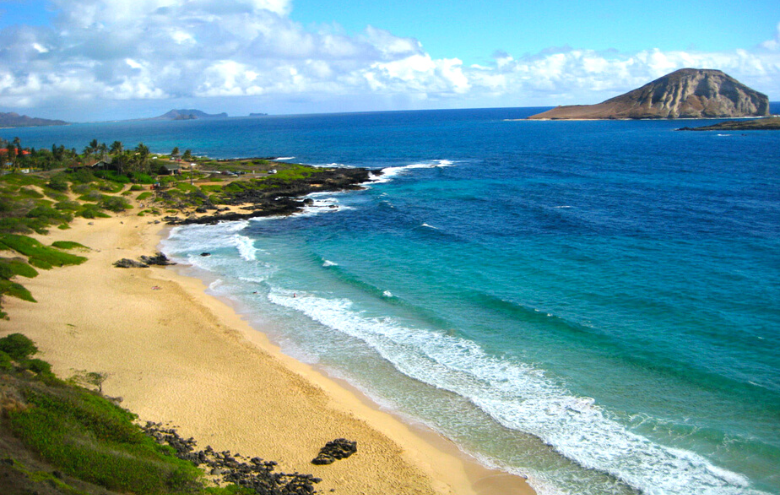 Waimanalo

Beach

Last but definitely not least is Waimanalo Beach, which is a short 6-minute drive Northwest from Makapu'u Beach. This beach features 3 miles of beautiful fine white sands and clear blue waters, which have made it the go-to choice for many wedding photographers. In fact, television shows like Baywatch Hawai'i and Magnum P.I. were filmed on Waimanalo Beach.

Unlike the other two beaches on this list, the waters of Waimanalo Beach are considered very family- and children-friendly, as the waves are more calm. However, the windier nature of this beach also means that the deeper waters are great for light surfing and bodyboarding. Waimanalo is also much less busy and crowded than the tourist-heavy beaches like Waikiki, which have made this dazzling large beach a local gem.

Waimanalo Beach offers picnic areas, clean public restrooms and shower factilities, lifeguards tations, shady areas for lounging, camping (by permit), and a pavilion.