GUIDE TO THE BEST RESTAURANTS IN KAILUA
Posted by Koa Cassady on Saturday, January 22, 2022 at 7:54 PM
By Koa Cassady / January 22, 2022
Comment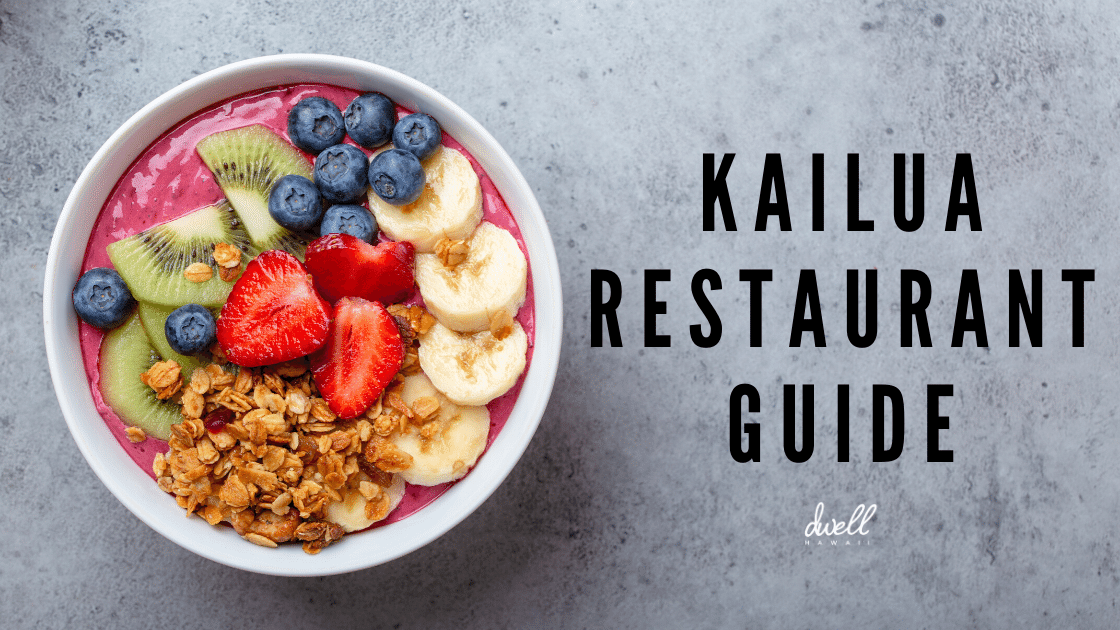 The last decade has seen Kailua, Oahu soar from a quaint, island beach town to one Hawaii's most coveted tourist destinations. The idyllic floury white sand of Kailua Beach and Lanikai Beach coupled with a Dr. Beach shoutout as the 2019 Best Beach in the U.S. has put Kailua on the map. Tour buses and Kailua vacation rentals see tourists flocking here in droves for an opportunity to frolic in the Kailua Shoreline and like any top tourist destination, people demand to eat!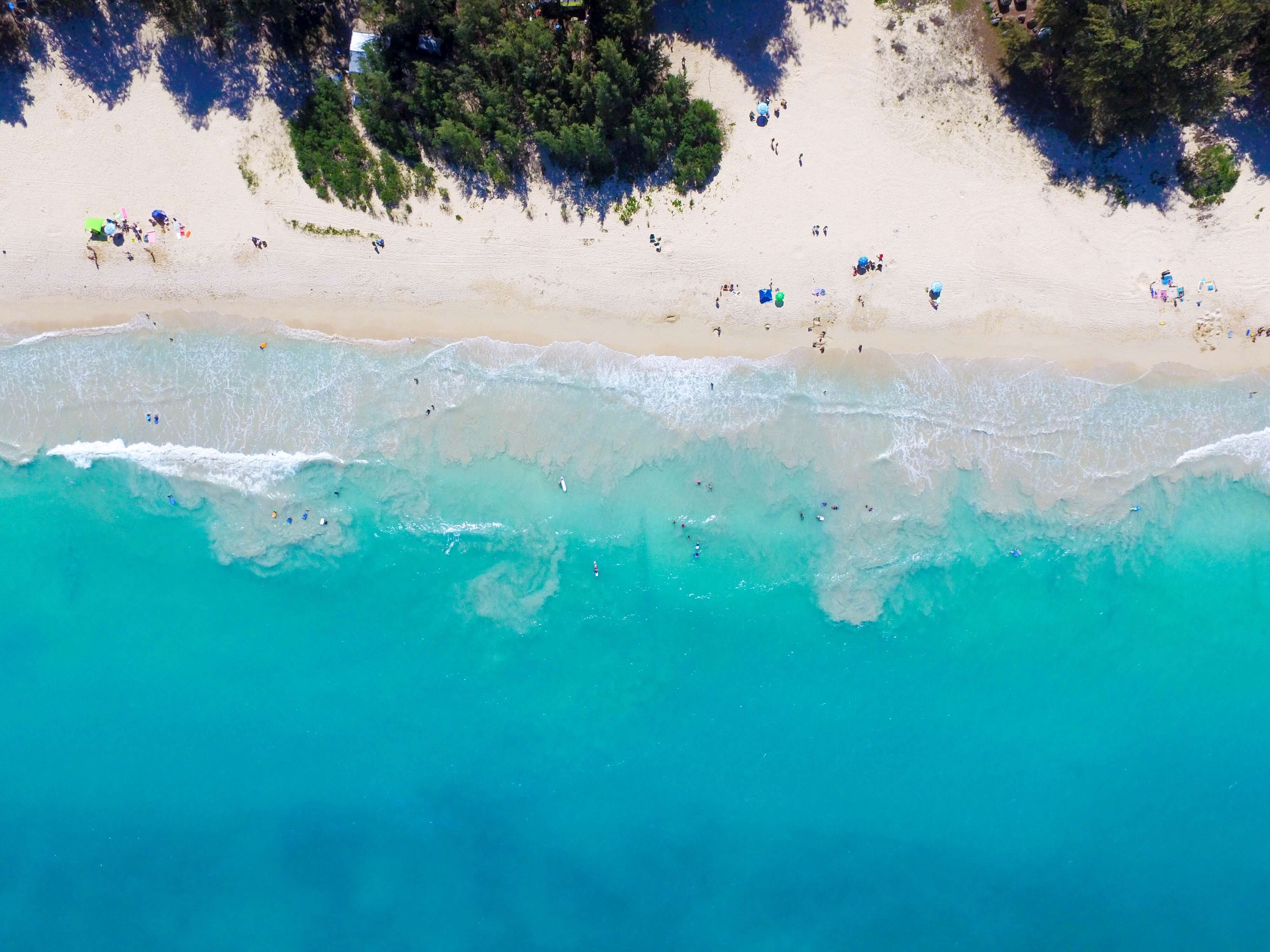 Below you'll find some of the best places to eat in Kailua, many of which are uniquely Kailua. Aside from a few fast food joints, California Pizza Kitchen, Pieology, you're not going to recognize most menus here so live a little. We'll go out on a limb by saying you're not the type to play Russian Roulette and with that, we've aggregated our top picks for the Best Restaurants in Kailua in 2020 and have broken them down into categories to service organize your cravings. Loosen your belt and enjoy!
HEALTHY RESTAURANTS IN KAILUA
1. Nalu Health Bar | 131 Hekili St #109, Kailua, HI 96734
Juice blends, acai bowls, sandwiches and wraps incorporating local ingredients in a cheery, counter-serve space. The Turkey Kale Pesto Croissant, Rainbow Salad, Nalu Bowl and Mango Colada are faves! Nalu has quickly become a cult classic in terms of restaurants in Kailua, due largely in part to having the best acai bowl in Hawaii. Don't leave without one!
2. Lanikai Juice | 600 Kailua Road, Kailua, HI 96734
This Kailua fave is a breezy spot with outdoor tables featuring smoothies and juices with locally sourced ingredients. The Kailua Monkey is our smoothie of choice every time.
3. The Beet Box Cafe | 46 Hoolai Street, Kailua, HI 96734
The selections at this Kailua cafe are vegetarian and delicious, mostly organic and locally sourced with many gluten free options. The best Avocado Toast and Banana Oat Pancakes...and we can never decide between the Green Blend Bowl or the Cacao Bowl. Be on the lookout for freshly baked goodies every day.
4. Over Easy Cafe | 418 Ku`ulei Road, Unit 103, Kailua, HI 96734
Many will drive over the Pali to dine at this popular Kailua breakfast spot. Pair the Kalua Pig Hash or the Over Easy Plate with a Lilikoi Mimosa for a Hawaiian brunch with cocktails. (You can also check out their sister restaurant down the street called Easy `Que for some aloha-infused BBQ in the evenings!)
5. Farmer's Market Sunday | Pali Lanes, 120 Hekili Street, Kailua, HI 96734
Enjoy a lazy Kailua Sunday morning wandering the aisles for the freshest island fruits and vegetables, delicious prepared foods and artist treats. Sundays from 8 am to noon.
KAILUA - A MELTING POT OF EATERIES
1. Nico's | 970 N. Kalaheo Avenue, Kailua, HI 96734
Nico's Kailua showcases the freshest fish hand-selected every morning at the Honolulu Fish Auction. Any one of their local favorites and daily specials will be delicious. Save room for dessert too!
2. Tokoname Sushi Bar & Restaurant | 442 Uluniu Street, Kailua, HI 96734
Classic Japanese fare with quality sushi on the Windward side. You have to try the Lanikai roll! It is a minimalist and intimate setting so make sure to make a reservation!
3. Assagio Ristorante Italiano | 354 Uluniu Street, Kailua, HI 96734
This is the go-to Italian restaurant in Kailua. Start off with the Caesar salad served tableside then pick any of their signature Southern Italian dishes. We love the Chicken Anchovy Olio and the Chef Special Chicken Parmigiana with Ravioli.
4. Willow Tree Korean Restaurant | 25 Kaneohe Bay Drive, Suite 104, Kailua, HI 96734
Fans will drive all the way from town to Aikahi Park Shopping Center in Kailua to get some of their traditional Korean cooking. Every meal starts with turnip soup and a variety of Korean vegetable side dishes called "banchan." We always order their famous Meat Juhn and Sizzling Kalbi, EVERY TIME.
5. 22 Kailua | 22 Oneawa Street, Kailua, HI 96734
A private sushi bar hidden in the back of a coffee shop? Yup! Make your reservations early for this one-of-a-kind culinary Japanese omakase (Chef's choice) experience! The only thing you do is select how many courses you would like and Chef Taka takes care of the rest. This Kailua treasure only has 6 seats with two sittings a night. Take your own party of six or meet some new friends! The experience will transport you to Tokyo!
KAILUA TAKE-OUT
1. The Food Company | 201 Hamakua Drive, Kailua, HI 96734
A Hawaiian cafe offering casual breakfast, lunch and dinner, a takeaway food market and catering. Korean Chicken Bento, Fresh Grilled Garlic Ahi Sandwich and Kalua Pig Quesadillas with papaya salsa!!! Definitely one of the most popular Kailua take-out spots!
2. Fat Boy's | 301 Hahani Street, Kailua, HI 96734
Fat Boy's is famous for its garlic chicken and gourmet plate lunches. With the open lanai for dining at this Kailua location, Fat Boy's is the perfect stop to get your Plate Lunch fix - before or after the beach!
3. Bob's Pizzeria | 130 Kailua Road, Kailua, HI 96734
Every neighborhood needs a great pizza joint. Skip the pizza chains and head toward Kailua Beach and you'll find Bob's Pizzeria - it's Boston-style and the pies are BIG! A simple cheese is amazing but so is the spinach & garlic! They also have subs, calzones, wings and salads…
4. Island Snow Kailua - 600 Kailua Road, Kailua, HI 96734
Right next door to Bob's is Island Snow - where everyone goes for Kailua's favorite shave ice! The flavor combinations are endless but the tropical flavors are always a must. Lilikoi, Melona, Li Hing Mui and Pickled Mango are just some of the flavors to enjoy when you cool off from a day at the beach.
5. Whole Foods Market Kailua | 629 Kailua Road, Kailua, HI 96734
Take Out can be as healthy as you want it to be at Whole Foods Kailua. Buy groceries or take out from the Coffee or Juice Bar, Hot or Cold Buffet, Pizza Bar, Sandwich Bar, Smokehouse or Taqueria. Whole Foods Kailua also has a Raw Fish Bar and Sushi Stand. Whatever you choose, you won't be disappointed. The Windward Bar inside Whole Foods Kailua serves organic wines, draft microbrews and casual American plates. Live music and Monday Night Football make the Windward Bar so much fun!
Living in Kailua
The Kailua lifestyle offers an unparalleled island style living and it's no wonder why it was named America's Ultimate Beach Town back in 2015. Thinking about moving to Kailua? Check out our Ultimate Guide to Living in Kailua!