Best Places to Live In Hawaii [2023 Edition]
Posted by Koa Cassady on Thursday, May 25, 2023 at 2:02 PM
By Koa Cassady / May 25, 2023
Comment
Best Places to Live by Island: Oahu | Maui | Kauai | Big Island | Consult With Us

It's a tough question to answer because unlike any other state, Hawaii is spread amongst 8 separate islands, each with their own personality, topography, population density, and even culture. To further complicate things, each side of each island is different as well! The Leeward Side sees a drier, sunnier climate while the Windward Side of the islands exhibit cooler, rainier days on average. As you move toward the center of the islands, the elevations pick up, temperatures cool down, with some neighborhoods offering you the most stunning sunrises or sunsets in Hawaii.
Where is the best place to live in Hawaii?
With so much to offer, picking the best places to live in Hawaii can be overwhelming, especially without intimate experience in visiting or having lived here before. One of the most important things to know before moving to Hawaii is first rule of real estate; Location, Location, Location! We hate to use the cliche but it couldn't be more true in Hawaii.
The large swings in Hawaii home prices or rentals are swung by where the land is, and far less by what the home is. And while not everyone is looking for the same thing in a home, proximity to the following qualifiers are what we most often see our clients wrestling with when trying to discern between the best cities to live in Hawaii, in no particular order:
Healthcare
Jobs
Proximity to the beach or surf
Food culture
Military Bases in Hawaii
Luxury, exlusivity
Any guess at which element swings Hawaii home prices most? Hint: Ask any living soul to speak the first word that comes to mind when you say "Hawaii." It's the beach! Are you walking distance to the beach? Biking distance? Short Drive? Each of these qualifiers play a significant role in how much value a particular neighborhood can hold.
In Hawaii, the average home sees 80% of it's value held by the land and this is of course due to it's scarcity and desirability. The Hawaii property tax assessed value of my home in Kailua actually sees a 90/10 split meaning the land makes up 90% of the value, with the building "improvements" providing for the measly 10% of the home's remaning value. This contrast between the Land and Building value in Hawaii perfectly highlights the "Location" metric above as the the cost of living in Hawaii is what it is because of where and what Hawaii is; a tropical, trophy destination with stunning beaches and immense natural beauty. The swings in value between the different cities in Hawaii are determined by their proximity to the elements listed above(distance from beach, healthcare, etc).
Admittedly, Zillow is one of my biggest competitors and this is no knock on them -- no one is disputing how easy it is to thumb through properties on their platform. But what does Zillow really teach you about Living in Hawaii besides the price and size of a home? How much do they teach you about why a home is priced the way it is, and what that price tells you about the lifestyle you can expect in living there?
Not much! That's where we come in.
The below guide, and frankly every page or video you see on my website, is aimed at helping you understand the intangibles of Hawaii's many parts. We'll break down the lifestyles to be expected in Hawaii's best locations on the (4) major residential islands, what it really means to live in a neighborhood, what it's going to cost you, and why. Enjoy!
---
Kailua, Hawaii | Oahu's Best Beach Town
Arguably Hawaii's most instagrammable city; Kailua has risen to prominence over the last decade through the publicity of the Obamas frequent stays in the neighborhood and the of Airbnb in Hawaii. This charming Windward Oahu town features picture perfect powdery white sandy beaches and shallow, gentle turquoise waters along Kailua and Lanikai Beach. The 3 miles of wide sandy beach spans the length of the neighborhood and serves as a playground in paradise to beachgoers, bodysurfers, and boogie boarders. Kailua Bay offers some of the best kitesurfing in Hawaii but Kailua waters won't quite quench the thirst of the avid surfers like North Shore or Waikiki will.
The majority of homes in Kailua are located within 1sq mile of the beach and quaint Kailua Town whose shops, dining, and retail spaces are teeming with character and a vibe that's uniquely Kailua. It's east facing, Windward Oahu shores expose the neighborhood cooler temperatures fed by constant tradewind breezes and with slightly more precipation than most Oahu neighborhoods, you can always count on a lush, green Ko'olau Mountain Range backdrop outside your window.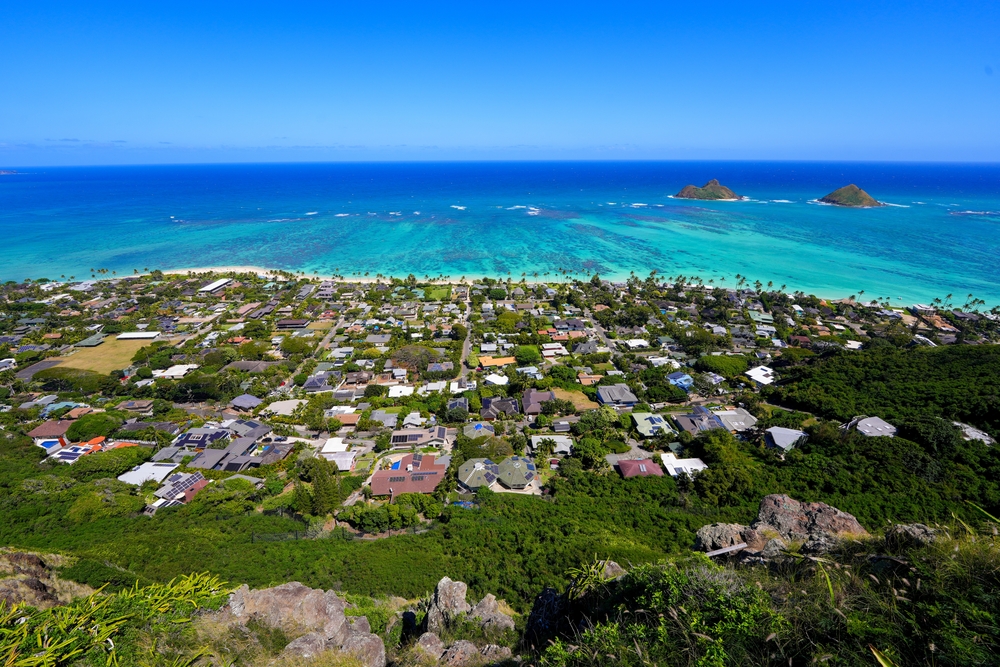 Kailua is Oahu's best beach town; with both the beach and town accessible to most residents by foot, bike, or skateboard. It's one of the most active communities on Oahu as well. Look down any main street and you'll find all age groups walking, jogging, or biking; many with pets running beside them, kids in tow, or surf and boogie boards under their arm. Kailua Town is anchored by Whole Foods and the parking lot next door hosts the weekly Kailua Farmer's Market that buzzes with locals and tourists alike.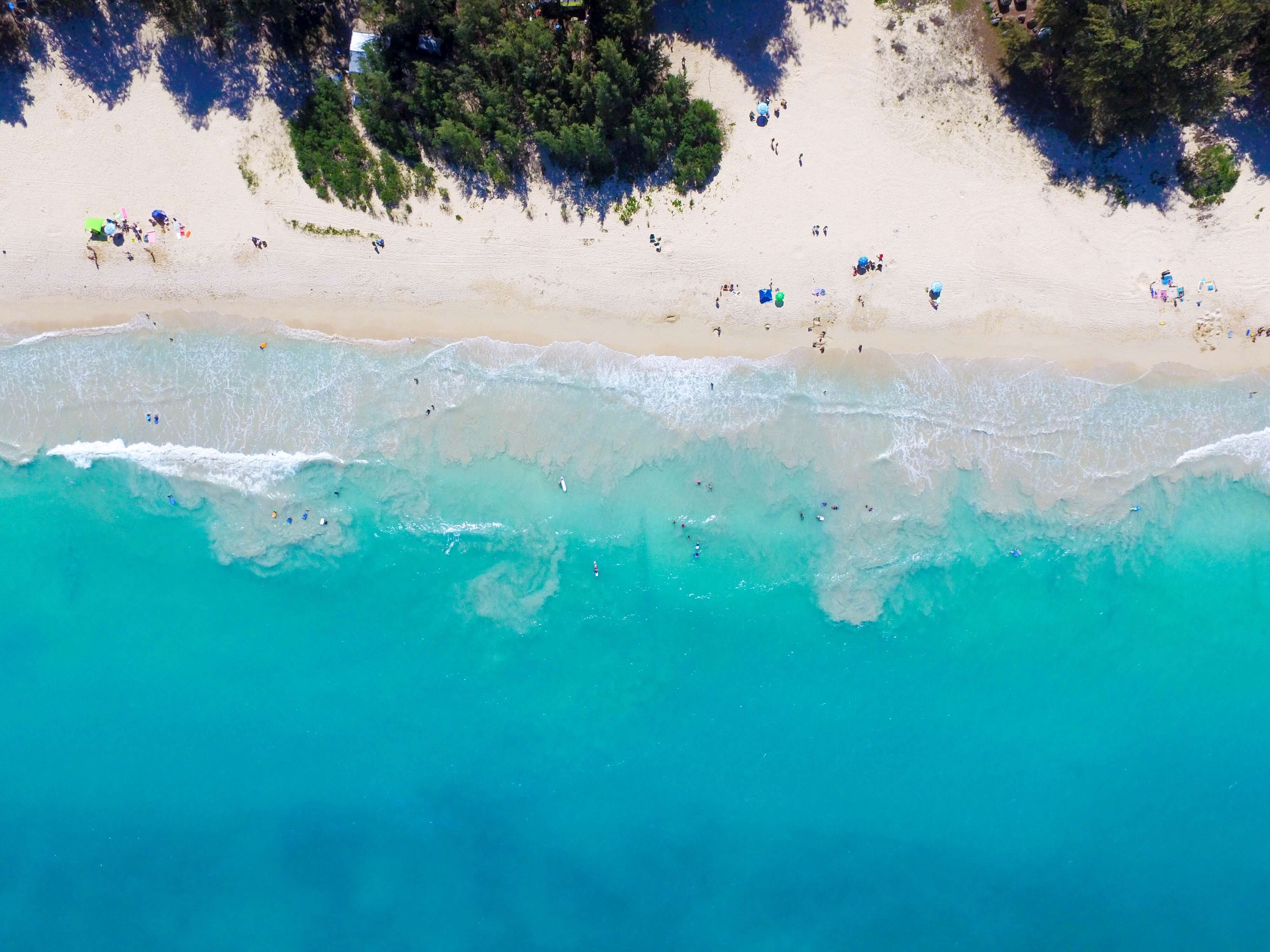 Kailua is arguably one of the best places to see a sunrise on Oahu with options to take in the morning light from the beach or perched atop Lanikai Pillbox or Olomana Peaks hikes in Kailua. If that wasn't enough, have you seen a moonrise? This lunar experience is an entirely different experience enjoyed by Kailua residents flocking to the beaches with their blankets on clear nights with full moons, watching the moonrise over the Mokulua Islands in the distance.
You will love Kailua if you're community minded, you're active, you have active children, you love the beach, you love nature, hiking, biking, you have pets, you live a slower lifestyle.
---
Haleiwa | North Shore Oahu | Hawaii Surfer's Paradise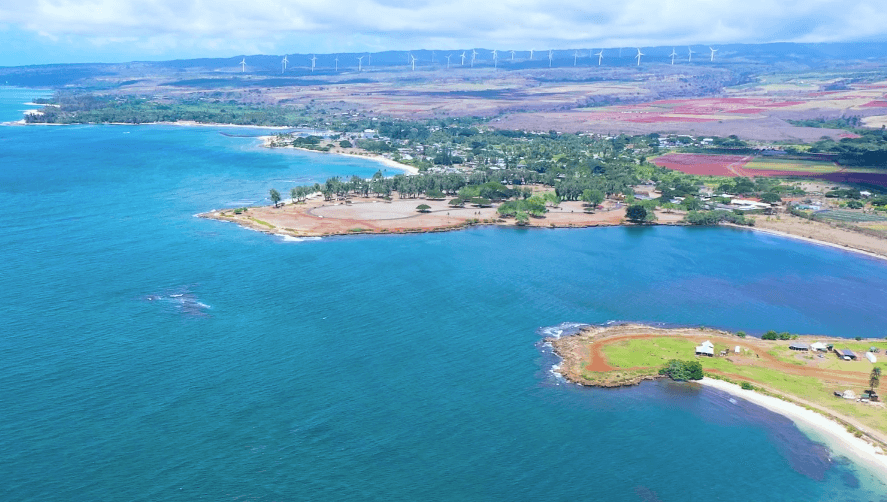 North Shore Oahu is one of the state's most popular tourist destinations thanks to iconic Haleiwa Town, 7 miles of white sand beaches, and the best surfing in the world. With the exception of Waikiki, you can generally measure Hawaii's best places to live by the number of tourists flocking there on tour buses or rental cars. It's typically a symbol of stimulating shops, food culture, and experiences that aren't available to them near their hotel. It also means there aren't many accommodations available to them in the area, which is why the North Shore was once neck and neck with Kailua as one of the best places to own an Airbnb in Hawaii. This was until recent legislation overhauled the Oahu Vacation Rental Laws, limiting vacation rentals on Oahu to resort areas like Turtle Bay in North Shore Oahu.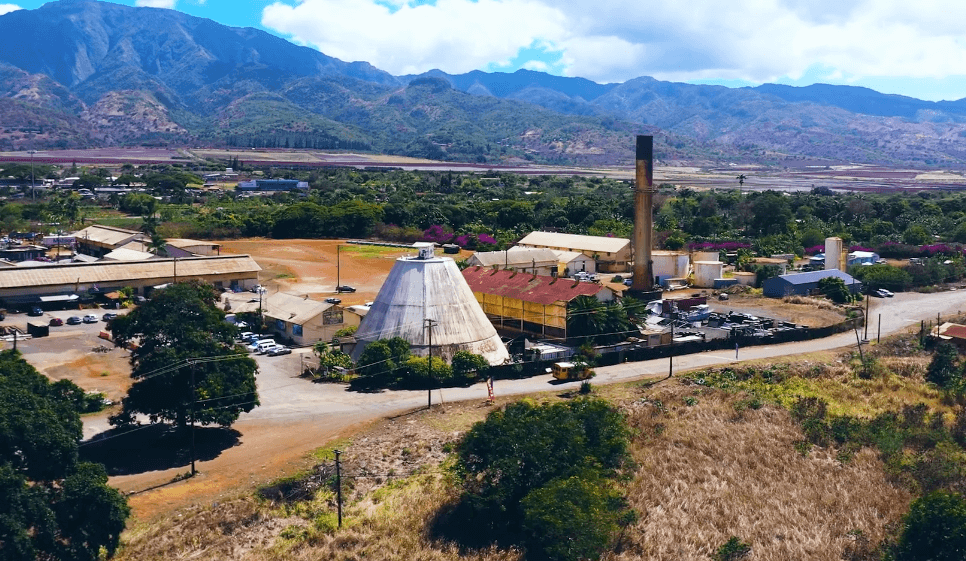 What your eyes can see on Oahu's North Shore is authentic Hawaii; remants of sugar cane plantations, pineapple fields, farm land, and far less of the concrete jungle that is becoming Oahu island. Spend anytime in North Shore Oahu and you'll see the frequent bumper sticker "Keep the Country, Country;" the North Shore's mantra, one that strongly opposes further residential or resort development. With only one hotel, the North Shore is one of the most isolated regions on Oahu and one of the few that still seems keen on preserving Hawaii's natural beauty. Don't get me wrong, Haleiwa Town is an all around great time but the North Shore's foot traffic and commercial retail space is limited to just here.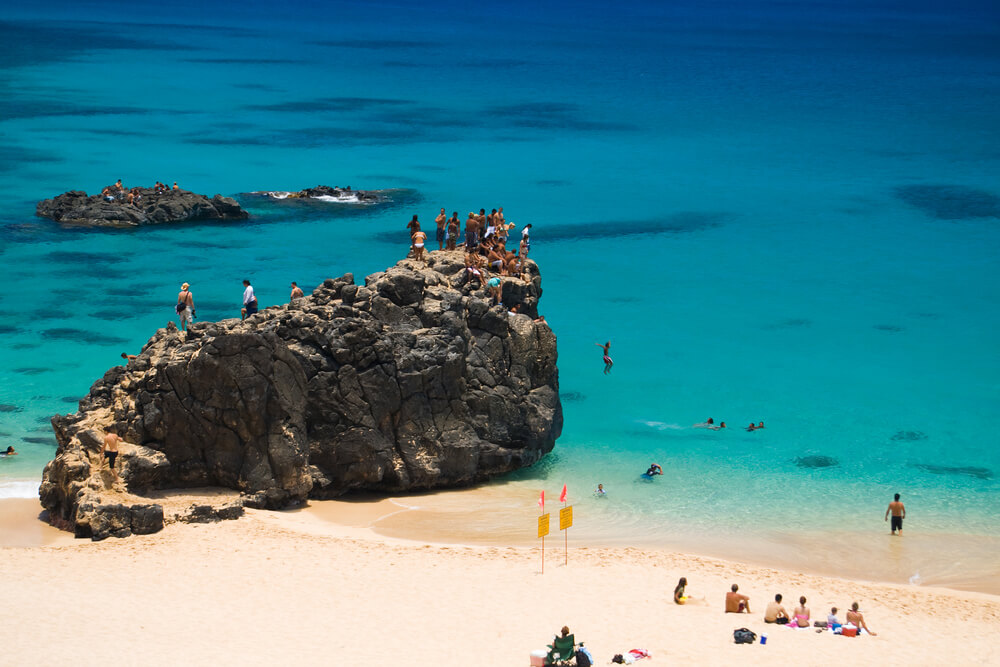 Living on the North Shore is the off-grid option on Oahu. It's quiet, it begs you to get in the ocean, to grow fruit trees, and to never wear shoes again. It wants you to "slow down" because "this aint the mainland" as another popular bumper sticker reads. This is especially true since the region is commuted by a one way in, one way out highway that sees it's fair share of frustrating traffic during the weekend beach rush or the winter swells that bring world class surfing competitions like the Pipeline Pro and Vans Triple Crown. At one hour from Honolulu Airport and an additional 20 minutes to Honolulu (without traffic) you live on the North Shore to get away from modern society, not to get along with it. North Shore Oahu is where you live to wind down,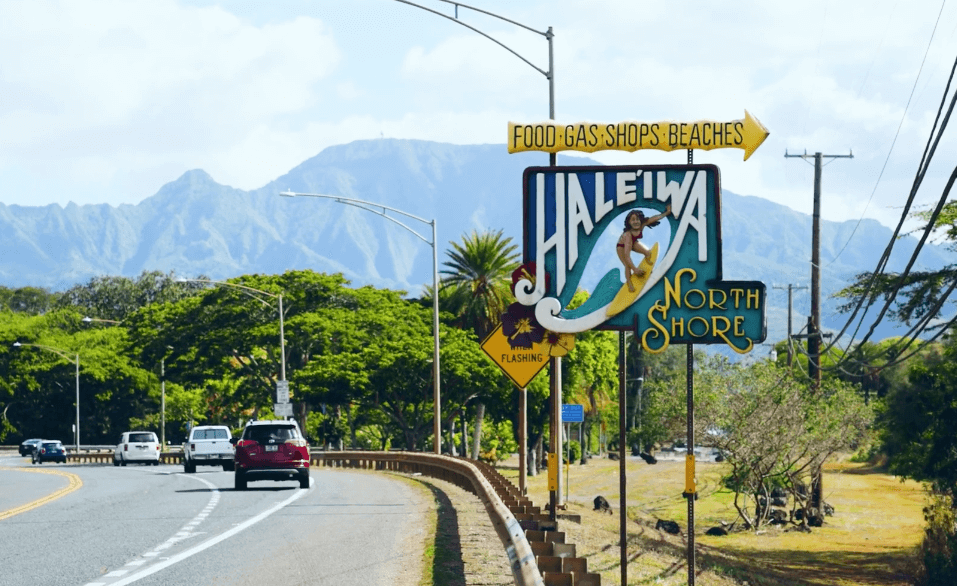 You will love the North Shore if you SURF, want a more authentic Hawaii experience, want a change of pace, love nature, you like space, appreciate the simple things, you want to be close to the best sunsets on Oahu.
---
Kakaako | Honolulu, Hawaii's New Urban Epicenter

I bet you thought we'd say Waikiki but truth be told, few on Oahu actually want to live there. For most, it's just not worth the congestion, the transcient nature, and honestly it's just downright dated these days. Waikiki Beach will always have our hearts but the neighborhood isn't made to live, it's made to visit. Kakaako is new Honolulu; a former industrial zone and fishing wharf turned into the ultimate urban-tropical living experience. The neighborhood benefits from an unbeatable location, oriented between Waikiki and Downtown Honolulu Business and fronted by popular surf spot and beach park, Ala Moana.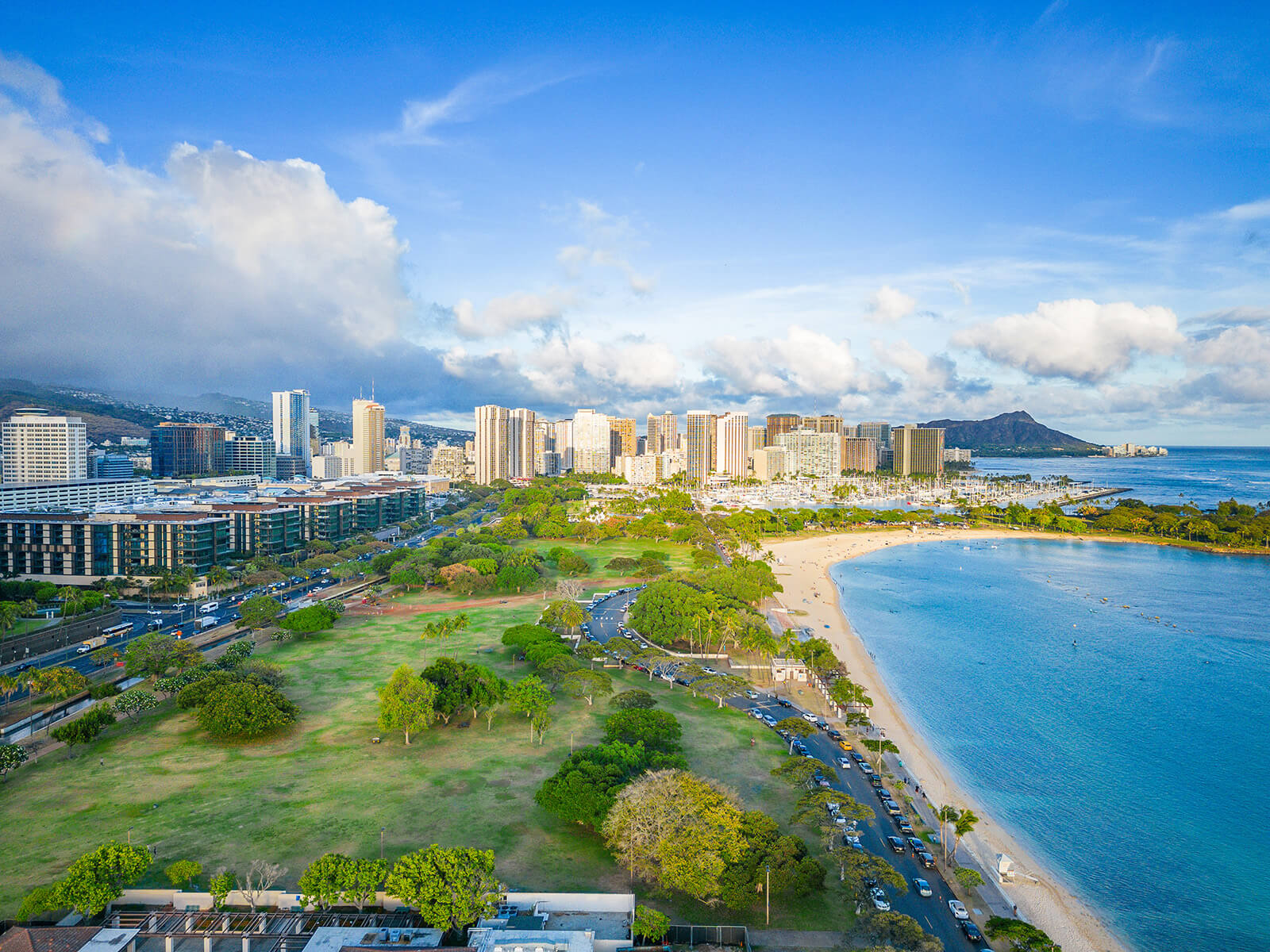 Kakaako's transformation was spearheaded by developer, Howard Hughes Corp, through the development of the Ward Village Master Plan; a 60-acre parcel that anchors a curated collection of 12+ high-rise residential condominiums with moderate, luxury, and ultra-luxury residences. Just blocks away sits another master planned community, "Our Kakaako," that portrays an artsier, industrial themed personality amongst it's handful of condos.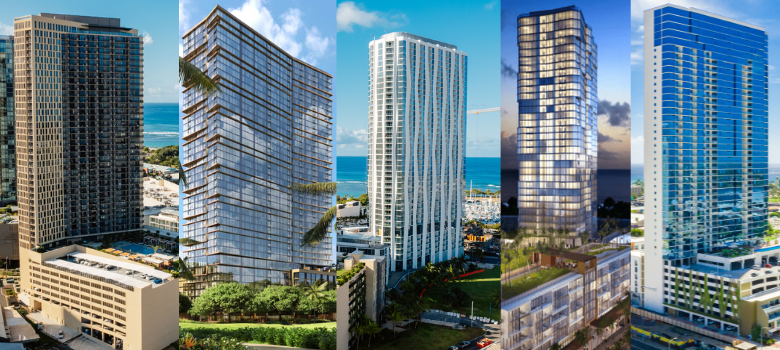 New Kakaako condos are known for incredible, resort style amenities and ground floor commercial spaces that anchor some of Honolulu's best restaurants, cafes, and stores; nearly all within walking distance of each other. All parts of the neighborhood feature premier access to some of the island's most stimulating shopping, dining, and entertainment venues like:
Ward Center
Southshore Market
Kakaako Farmer's Market
Kakaako Night Market
Kakaako has seen as many as 20 new Honolulu condos built over the last decade with at least 7 more under construction, in the planning phases, or soon to be announced. If you would like to stay in the know on all thats to come, join our New Projects List for a periodic newsletter featuring developer news and upcoming sales releases!
You will love Kakaako if... if you're a foody, shopaholic, you surf, you work in Honolulu, you love a Hawaii condo with an ocean view, you prioritize convenience and amenities over space, you don't drive OR you have one car, you're social, you crave the buzz of the city!
---
Wailea-Makena | Maui, Hawaii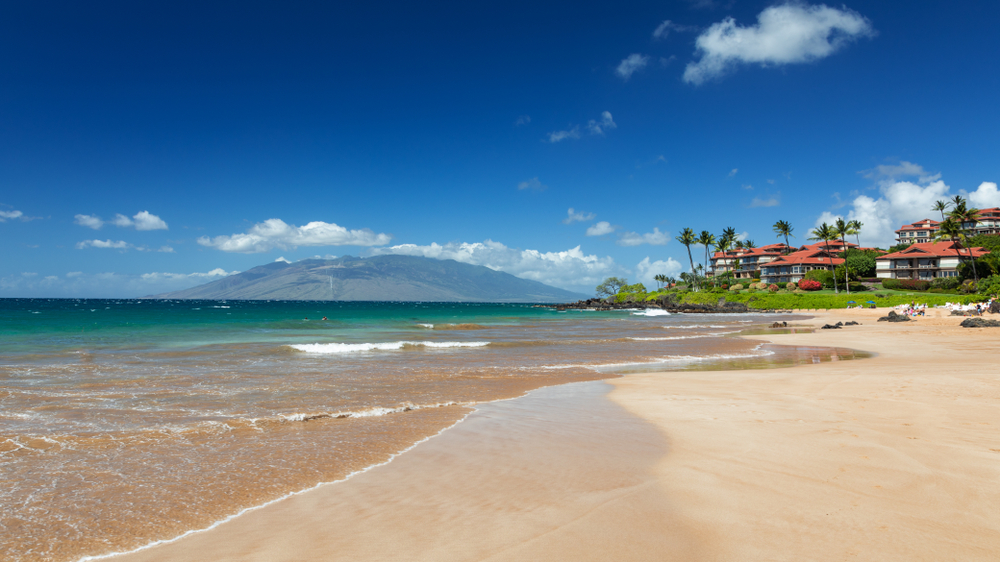 Wailea and Makena are neighboring communities located on Maui's South Shore, offering some of the island's finest beaches, golf courses, restaurants, and real estate. The area is easily accessible, being only 30 minutes from Kahului Airport and with direct flights from many major cities like Los Angeles, Chicago, Las Vegas, & San Francisco. With pleasant weather and activities available year-round, Wailea and Makena attract tourists and buyers alike.
The housing stock in Wailea and Makena is diverse, with residences designed to incorporate indoor and outdoor living. Many homes in the neighborhood are in gated communities near the area's many resorts, making Wailea one of the few areas that permit owners to legally operate Maui Vacation Rentals. Makena offers more unencumbered and private residences; namely the Makena Golf & Beach Club community with potential to become one of the Maui's most sought-after neighborhoods. The exclusivity of the area comes from its year-round dry, sunny weather, picturesque views of neighboring islands, and many secluded beaches.

In addition to the stunning beaches like Big Beach and Wailea Beach, Wailea and Makena offer world-class golf courses, including the Wailea Emerald, Wailea Blue, and Wailea Gold, each with its unique features. For those interested in luxurious spa treatments, the area's resorts offer award-winning options, such as the Willow-Stream Spa at the Fairmont Kea Lani and the spa at the Four Seasons.
The area attracts buyers primarily from the West Coast of the United States, with many looking for their second, third, or even fifth home. Maui is also a popular tourist destination, making it a great place to honeymoon or vacation with family and friends. The luxury Wailea-Makena beach villas offer beautiful ocean views, spacious accommodations, and amenities such as kid's clubs and lagoon pools. Makena is well-known for its high-end real estate, including mansions and condos that may cost anywhere from $1 million to over $20 million. Makena is one of the most expensive places to live in Hawaii, with a median property value of almost $4.5 million. tranquil environment, and high-end amenities.
You will love Wailea-Makena if you're looking for Maui's most luxurious and exclusive living experiences, you love snorkeling, golfing, you want to be within 30 minutes of the airport, you prefer resort style living.
Paia | Maui, Hawaii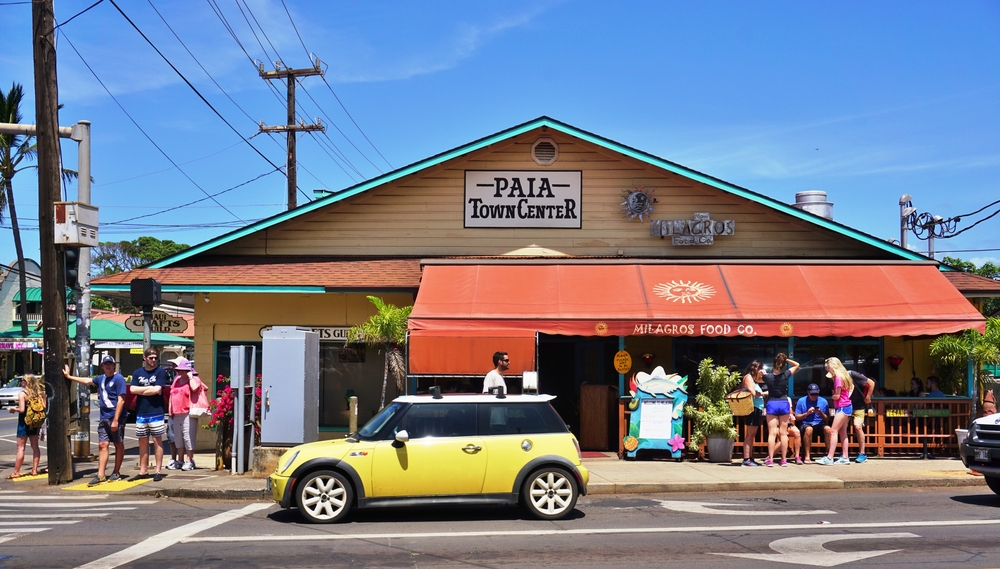 On the north shore of Maui in Hawaii is where you'll find the lovely village of Paia. Paia is a well-liked destination not just among travelers but also among residents on account of its interesting assortment of stores, art galleries, and eateries. In this article, we will investigate the finest restaurants, activities, and beaches in the surrounding area, in addition to the real estate pricing in Paia.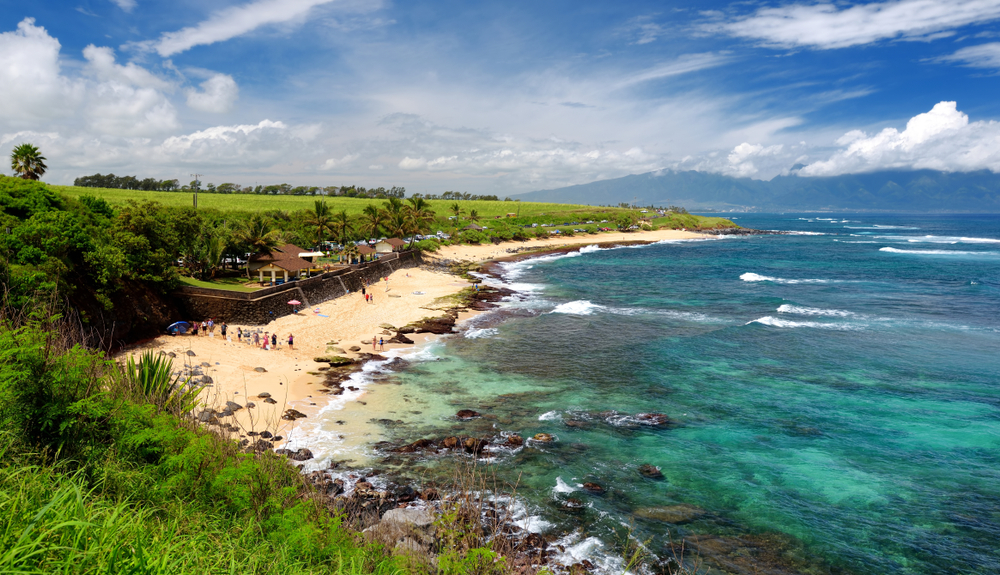 Beaches: Baldwin Beach and Ho'okipa Beach are two of the most stunning beaches on Maui, both of which are located in the Paia neighborhood of the island. These beaches provide visitors with breathtaking vistas of the ocean and are excellent locations for activities such as surfing, swimming, or simply basking in the sun.
Paia is a great place to go trekking because it is surrounded by verdant jungles and breathtaking waterfalls. There are two popular hikes in the area, and they are called the Twin Falls Trek and the Bamboo Forest Walk.
Paia is famous for its plethora of unique stores, art galleries, and boutiques that can be found around the town. In the quaint downtown district of Paia, you'll find anything from boho clothing to jewelry manufactured in the area, so there's something for everyone.
Real Estate Prices:
Paia is a highly desirable place for anyone who are looking for a more relaxed way of life on the island. Prices for residential real estate in Paia can run anywhere from half a million dollars for a modest condo to more than ten million dollars for a luxury seaside mansion. Paia is a more wallet-friendly alternative when compared to some of the other high-end communities on Maui due to the fact that the median house value in Paia is currently around around $1.5 million.
Although the cost of real estate may be exorbitant, this colorful Maui town is perfect for individuals who are looking for the ultimate island living experience will find that this area's laid-back lifestyle and breathtaking natural beauty make it a great destination to settle down in.
---
Poipu | Kauai, Hawaii

Poipu is ideal for people in search of tranquility and a genuine Hawaiian experience because to its beautiful beaches, constant sunlight, and laid-back culture. Located on Kauai's southern coast, Poipu Kauai is a half-hour drive from Lihue Airport. Poipu Beach Park and the Koloa Forest Reserve are only two examples of the breathtaking scenery that surrounds the town.
Expect Poipu weather to hover in the mid-70s to mid-80s F with copious sunshine to blame for this being one of Kauai's premier tourist destinations. The dry climate of the region is ideal for camping, hiking, and water sports.
The residents of Poipu enjoy a slow-paced, easygoing way of life that places a premium on the beach and other forms of outdoor recreation. The town hosts numerous festivals and events all year round to honor its long and storied cultural legacy. The neighborhood is also well-known for its high-end golf courses, restaurants, and shopping at Poipu Shopping Village.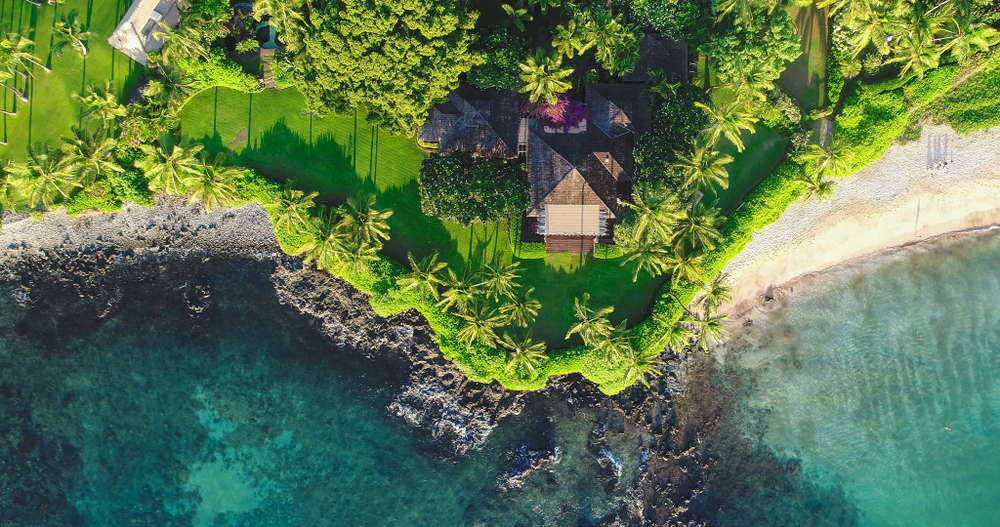 If you're headed to the beach, your best options will be Poipu Beach Park, Shipwreck Beach, and Lawai Beach.
Outdoor enthusiasts will appreciate the town's proximity to attractions like the Koloa Forest Reserve and the Kauai Coffee Plantation. Hiking and riding routes in the region provide stunning panoramas of the island.
Several cultural landmarks, including as the National Tropical Botanical Garden and the Koloa Heritage Trail, may be found in Poipu. These locations provide an introduction to the numerous customs and traditions of the Hawaiian people. Spouting Horn is an iconic feature in Poipu, known for its blowhole that blasts water up to fifty feet into the air. The Allerton Garden is a popular spot for ecotourists because it is home to a wide variety of rare and exotic plant species.
Healthcare in Poipu can be found at the Kauai Medical Clinic which offers an up-to-date medical facility offering a wide variety of services and a number of different medical specializations, and it is located in Poipu on the island of Kauai. In addition to its excellent basic care services, the clinic also features a cutting-edge emergency room.
---
Hanalei | Kauai, Hawaii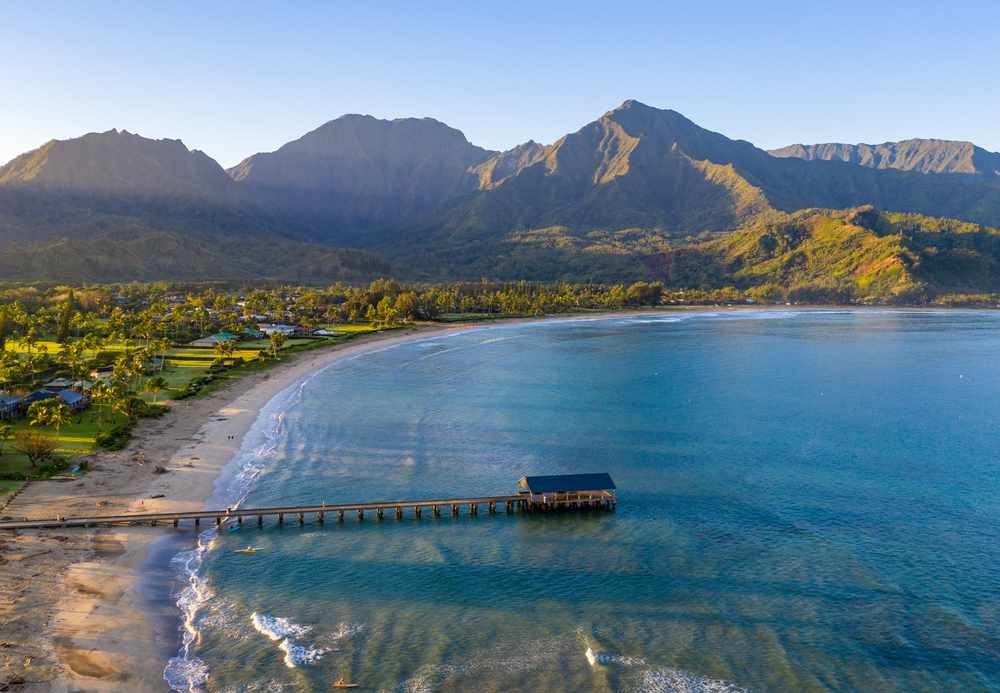 Hanalei is a beautiful and charming town located on the north shore of Kauai, approximately a 45-minute drive from the Lihue Airport and known for its stunning natural beauty, laid-back lifestyle, and vibrant local culture. Living in Hanalei offers a laid-back and relaxed lifestyle, with a strong emphasis on community, nature, and sustainability. The town has a rich cultural heritage, with many events and festivals throughout the year celebrating the local history and traditions. The area is also known for its outdoor activities, including hiking, surfing, and paddleboarding.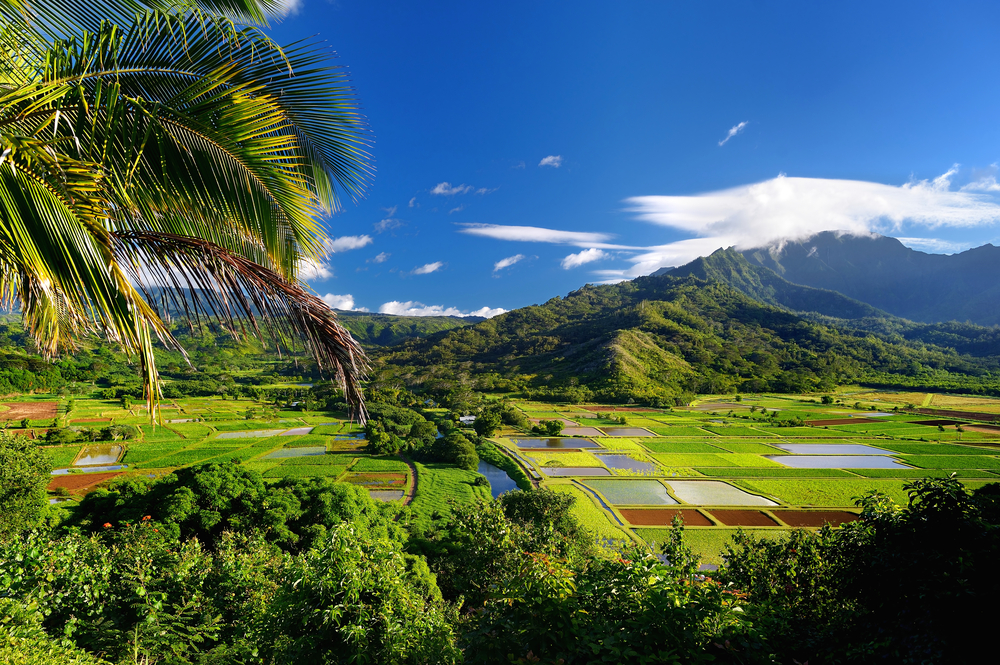 Hanalei Attractions & Things to Do:
Beaches: Hanalei is home to some of the most stunning beaches on the island, including Hanalei Bay Beach Park, Lumahai Beach, and Tunnels Beach.

Outdoor Activities: The town is surrounded by stunning natural beauty, including the Napali Coast State Wilderness Park and the Hanalei National Wildlife Refuge. There are many hiking and biking trails in the area that offer breathtaking views of the island.

Cultural Attractions: Hanalei is home to many cultural attractions, including the Waioli Mission House and the Kauai Museum. These sites offer a glimpse into the rich history and traditions of the Hawaiian people.
Hanalei Farmer's Market: This weekly farmers market is a must-visit destination for foodies and anyone interested in local, sustainable agriculture.

Princeville Center: This shopping center is home to many upscale shops, restaurants, and boutiques, making it a popular destination for locals and tourists alike.

Limahuli Garden and Preserve: This stunning garden and preserve is home to many native plants and animals, offering visitors a unique and educational experience.
Healthcare: Hanalei is home to the Samuel Mahelona Memorial Hospital, a modern medical center that provides a range of medical services and specialties. The hospital also has a state-of-the-art emergency department and an extensive network of clinics and primary care providers.
---
Kona | Big Island, Hawaii
Kona is a beautiful coastal community located on the west side of the Big Island of Hawaii, approximately 20-30 minutes from Kona International Airport. Known for its stunning natural beauty, rich culture, and endless sunny days, Kona is a paradise for those seeking the ultimate island lifestyle. Location Insights:
Kona is known for its warm and sunny weather year-round, with average temperatures ranging from the mid-70s to mid-80s. The dry and sunny weather makes it a popular destination for those seeking the ultimate beach lifestyle.
The lifestyle in Kona is laid-back and relaxed, with a strong emphasis on outdoor activities like surfing, fishing, hiking, and golfing. The town has a strong cultural heritage, with many events and festivals throughout the year celebrating the local history and traditions.
Some of the island's best beaches are nearby, though not as many as you would find the other islands. Look to Kua Bay, Hapuna Beach, and Makalawena Beach for your best, sandiest options. These beaches offer crystal-clear water, pristine white sand, and stunning views of the Pacific Ocean.
Golfing: Kona is home to some of the best golf courses on the island, including the Kona Country Club and the Makalei Golf Club. Enjoy a round of golf while taking in the stunning views of the ocean and mountains.
Hiking: Kona is home to a variety of hiking trails that offer stunning views of the island, including the Kaloko-Honokohau National Historical Park and the Pu'u Wa'awa'a Cinder Cone State Park.
If you're exploring the idea of buying a home in Kona you'll see options that span the spectrum of small condos starting from the $200,000's all the way up to the ultra-luxury estates of Kukio and Hualalai in the tens of millions! The median home value in Kona is currently around $800,000, making it a more affordable option compared to the Kauai, Maui and Oahu Real Estate markets.
---
Waimea | Big Island, Hawaii
Waimea, often spelled Kamuela, is a lovely community on Hawaii's Big Island. Waimea is a great place to visit if you're looking for a tranquil and genuine Hawaiian experience, thanks to its rich cultural past, breathtaking natural beauty, and laid-back way of life.
Located between the Kohala Mountains and Mauna Kea on the Big Island of Hawaii sits the town of Waimea. The breathtaking Kohala Coast is only a 20-minute drive away, and the Kona International Airport can be reached in about 45 minutes.
The climate of Waimea is often cooler and wetter than that of the rest of the island. Average highs and lows are in the mid-60s to mid-70s, and showers are rare. Its temperate climate is ideal for cultivating the region's many food sources, including the coffee and vegetables that are so widely available.
People in Waimea like to take things easy, putting a premium on social connections and the great outdoors. The town hosts numerous festivals and events all year round to honor its long and storied cultural legacy. The region has a long history of farming, and its tiny farms and ranches are responsible for some of the island's finest cuisine and products.
You can go hiking in the Kohala Mountains or the Waipio Valley, both of which are close to Waimea. Hiking trails in the area range from moderate to difficult, and all of them provide spectacular vistas of the island.
Many cultural institutions, including as the Parker Ranch Museum and the Hawaiian Culture Center, may be found in Waimea. These locations provide an introduction to the numerous customs and traditions of the Hawaiian people.
Waimea is not on the shore, but there are numerous beautiful beaches within easy driving distance. Beaches like Hapuna Beach and Mauna Kea Beach have gin-clear water and powdery white sand.
Things to do in Waimea
The Waimea Farmers Market is a great spot to get your hands on some fresh local food, flowers, and handmade goods every Saturday morning.
At the Anna Ranch Heritage Center, visitors can learn about the region's ranching and agricultural history through guided tours, horseback riding, and other activities.
The Waimea Cherry Blossom Festival is a yearly event held in honor of the city's many cherry blossom trees.
Healthcare:
The North Hawaii Community Hospital in Waimea is a state-of-the-art medical facility offering a full spectrum of general and specialized healthcare. In addition to its excellent specialist services, the hospital also features a cutting-edge emergency room and a wide range of outpatient facilities and general practitioners.
Waimea Homes
Waimea is home to a wide variety of dwellings, from cozy bungalows and cottages to gigantic mansions. Stunning ranch-style homes with expansive yards and panoramic mountain and valley vistas are a hallmark of this region. Several small farms and ranches in the region provide an alternative rural way of life.
Overall, Waimea is a lovely and genuine Hawaiian town that provides a laid-back way of living. Aside from its rich cultural history and long agricultural tradition, the area is also known for its breathtaking natural beauty. Waimea is a wonderful destination for vacationers of many types. The area is rich in natural beauty, cultural landmarks, and beachside relaxation.
---
Hilo | Big Island, Hawaii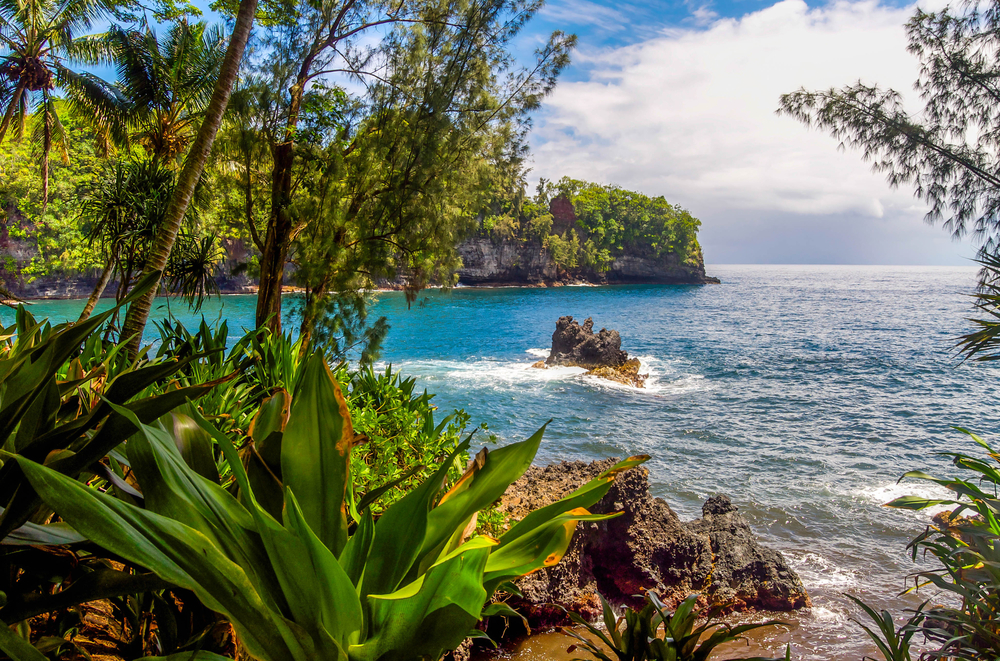 Hilo, on the Big Island's eastern shore, is a favorite with both foreign visitors and native Hawaiians due to the city's abundance of verdant vegetation, breathtaking waterfalls, and thriving culture. Here we shall discuss Hilo's neighborhood characteristics, climate, way of life, attractions, areas of interest, beaches in the area, medical facilities, and housing options.
You can reach the Hilo International Airport from the heart of Hilo in about ten minutes if you're coming from the airport on the east side of Hawaii's Big Island. There are verdant forests, gushing waterfalls, and breathtaking ocean vistas all around it. Several museums and historical sites, such as the Lyman Museum and the Pacific Tsunami Museum, may be found in this city.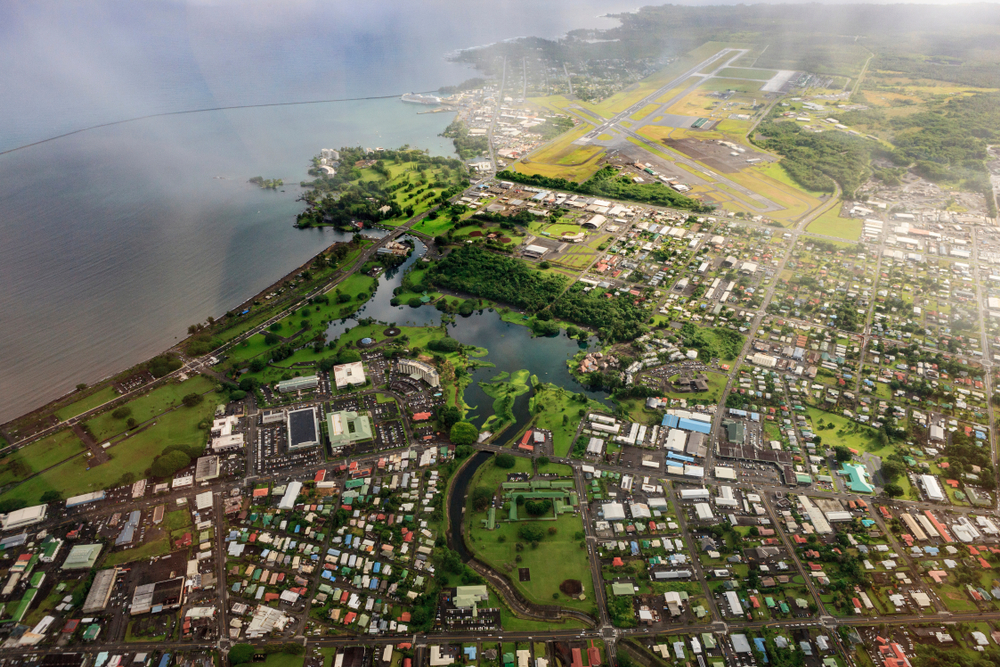 Hilo has a reputation for its rainy and humid climate, with average temperatures between the mid-60s to mid-80s. With so much precipitation, the land is verdant and fertile, ideal for cultivating things like tropical fruits, coffee, and flowers.
In Hilo, residents take life easy, putting a premium on friendships and the great outdoors. The town hosts numerous festivals and events all year round to honor its long and storied cultural legacy. Moreover, the region has a rich agricultural history, and its tiny farms and nurseries are renowned for cultivating exceptional tropical plants and flowers.
Things to do in Hilo
Rainbow Falls and Wailuku River State Park are only two examples of the breathtaking natural scenery that surrounds Hilo and makes it a popular destination for hikers. The island's natural beauty can be appreciated from the several hiking paths in the region.
The East Hawaii Culture Center and the Imiloa Astronomical Center are just two of the many cultural institutions that call Hilo home. These locations provide an introduction to the numerous customs and traditions of the Hawaiian people.
The island's most stunning beaches, including Richardson Beach Park and Carlsmith Beach Park, are located in Hilo. In addition to the breathtaking vistas of the Pacific Ocean, these beaches boast gin-clear water and powder-white sand.
Fresh local fruit, flowers, and handmade goods can be be found at the Hilo Farmers Market, which takes place every Wednesday and Saturday.
Pana'ewa Rainforest Zoo: This one-of-a-kind zoo showcases the rich ecosystem of the Hawaiian rainforest through its collection of native animals and flora.
Visit the beautiful Japanese-style Liliuokalani Gardens for some peace and quiet and breathtaking views of Hilo Bay.
Healthcare:
To meet the needs of its patients, Hilo is home to the state-of-the-art Hilo Medical Center, which features a wide variety of medical services and specialized clinics. In addition to its excellent specialist services, the hospital also features a cutting-edge emergency room and a wide range of outpatient facilities and general practitioners.
Residence Categories:
Hilo's housing options span the spectrum from quaint bungalows and cottages to sprawling mansions and manors. Beautiful plantation-style residences with expansive lawns and unobstructed views of the sea and jungle may be seen in this region. You can live a rustic lifestyle thanks to the abundance of small farms and nurseries in the region.
Arguably one the most genuine Hawaiian towns, Hilo provides one of Hawaii's most laid-back lifestyles. Aside from its rich cultural history and long agricultural tradition, the area is also known for its breathtaking natural beauty. Hilo caters to many kinds of visitors, whether they're looking for a place to go trekking, visit museums, or just kick back and relax on the beach.
---
Find Me The Best Place to Live in Hawaii
Hawaii Best Places to Live FAQ's
What is the best Hawaiian island to live on?
If you're looking for the best all around island with the most diverse lifestyles, we would have to pick Oahu. The gathering isle is a melting pot of lifstyles from the urban metropolis of Honolulu, to the isolated surfing mecca of the North Shore, to the up and coming suburbs offering Oahu new homes in Ewa Beach. Oahu is the most populous island and where most of Hawaii's industry, commerce, and government resides.
Where is the cheapest place to live in Hawaii?
Look to the Pahoa neighborhood of the Big Island where you'll find vacant land for under $10,000 and small cottages starting under $100,000. Just know that you're way off grid here!
What is the most expensive island in Hawaii?
Oahu will be the most expensive Hawaiian island on a price per square foot basis but the size of homes and lots will be much smaller than the other islands. Kauai will offer you the most expensive custom estates and the largest lot on an ala carte basis, but the most exclusive luxury communities will be found in the Kukio and Hualalai communities on the Big Island.
Which Hawaiian island has the best beaches?
Oahu will offer the most diverse array of beaches that span from the gentle waters of Kailua and Waimanalo Beach, to the surfing meccas of Sunset Beach and Waimea Bay, all the way to the Waianae Coastline which offers 20 miles of some of the most uninhabited beaches in the state.
Where are the best restaurants in Hawaii?
Honolulu by far! With over 900,000 people in Honolulu County, the people must be fed!
Where are the best schools in Hawaii?
Likely Oahu. There are just far more schools because of the island's large population which lends itself to broader options. Punahou and Iolani and highly regarded as some of the best private schools in Oahu, perhaps even the nation.
Where is the best place to live in Hawaii for surf?
North Shore Oahu! Just know that surfing on the North Shore is generally reserved for the very best surfers in the world. Take careful inventory of your skill level before entering these waters.
Where is the best place to live in Hawaii for jobs?
Aside from a thriving tourist industry driven by Waikiki, nearly all of the states commerce, government, and business takes place on Oahu island. Naturally, this is the states most populated island by far. If you're looking fishing for a job in Hawaii, it's best to fish where the fish are.
---