Coconut Grove, Kailua: The Ultimate Neighborhood Guide for 2022
Posted by Koa Cassady on Monday, April 25, 2022 at 8:39 AM
By Koa Cassady / April 25, 2022
Comment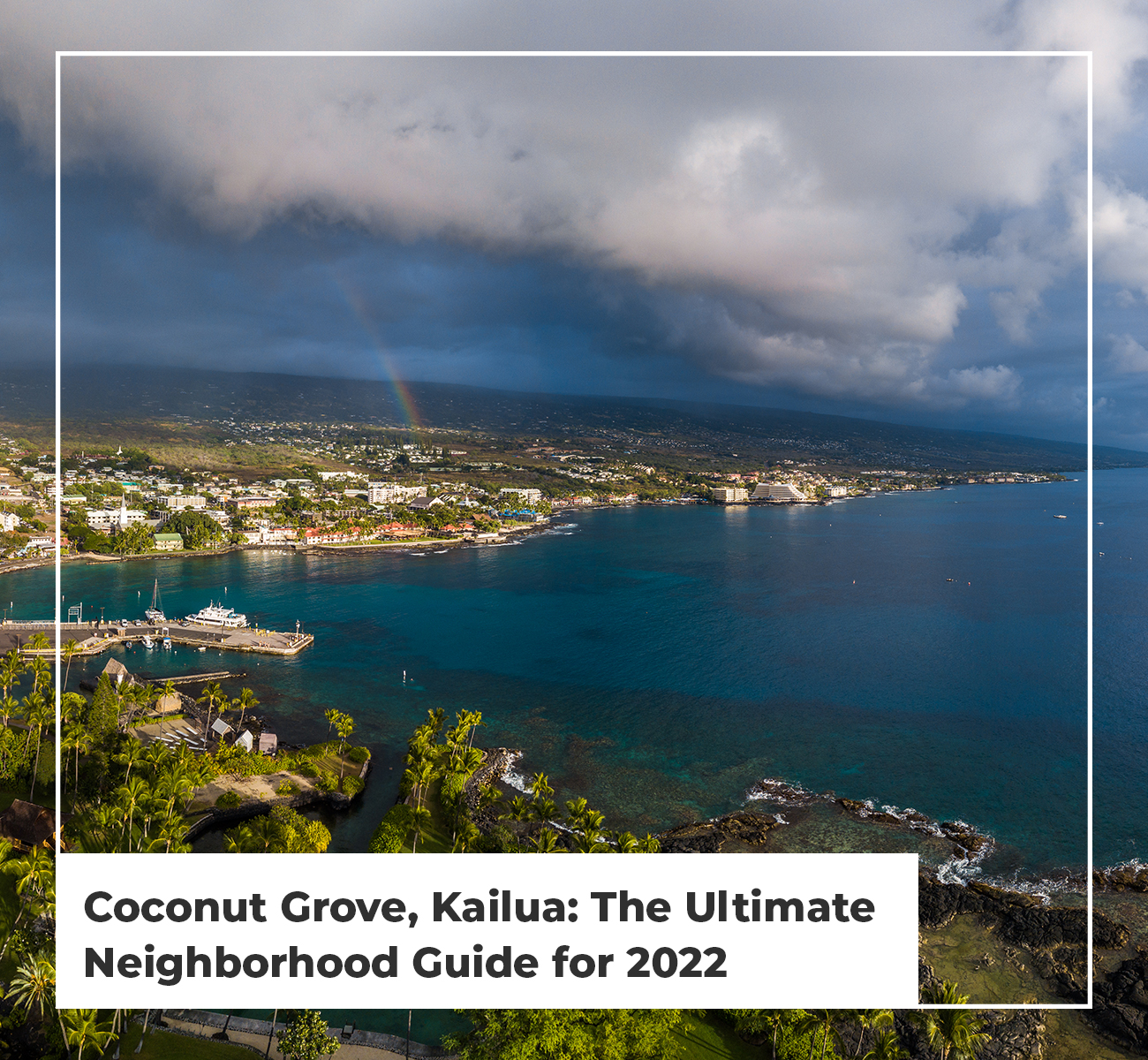 Kailua has a small-town feel and is minutes from the beach and the pristine turquoise waters. Two miles of white sand beaches stretch from Kailua Beach north to Kailuana, running along the Kailua Bay. As you move inland, the terrain rises into the mountains. Kailua, in Hawaiian, means 'two seas' or 'two currents.' 'Kai' means sea, and 'elua' means two - derived from the two currents that run through Kailua Bay.
A popular vacation spot for former President Obama and his family, Kailua's beauty attracts many visitors and residents. Living in Kailua has many perks: It's less than a 30-minute drive to the city of Honolulu, the Daniel K. Inouye International Airport, and the University of Hawaii.
Kailua is a town situated on the east side, also referred to as the windward coast of the island of Oahu, south of Kaneohe, and north of Waimanalo. Oahu has a population of more than 950,000 people and is the economic hub of Hawaii. Honolulu, the capital city of Hawaii, is on Oahu. The Ko?olau Range separates Kailua from Honolulu. The best way to get from Kailua to Honolulu is via Pali Highway or Highway 61.
Living in Kailua affords residents with the best of both worlds - living in a peaceful neighborhood, in reasonable proximity to the bustling city of Honolulu, and minutes away from the best beaches on Oahu. Kailua also borders the Kane'ohe Marine Corps Base, where many military families call this neighborhood home.
If you are looking to take advantage of all these perks and searching for a neighborhood, Coconut Grove, Kailua is the ideal neighborhood.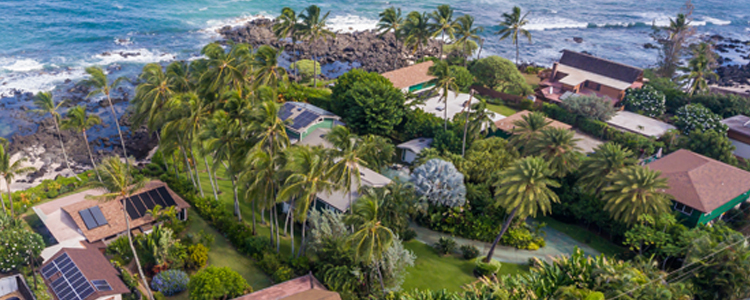 Coconut Grove, Kailua
Coconut Grove is a desirable neighborhood in the heart of Kailua. From Honolulu, take the Pali Highway to get to Coconut Grove. Once you enter Kailua Town, turn left onto Kainehe Street and another left on Oneawa Street. Bordering the Coconut Grove neighborhood is Maluniu Avenue and the Kawainui Regional Park. Other streets in the area include Kihapai Street, Kawainui Street, and Kalama Street.
Established decades ago, this mature neighborhood in Kailua is self-sufficient, with amenities, restaurants, and shops in the subdivision.
People tend to flock to Coconut Grove because it is affordable compared to other neighborhoods in Kailua. The affordability of homes and their proximity to the beach make it alluring to people who seek that affordable beach lifestyle. Let's delve into the details on the above reasons and more in this ultimate neighborhood guide to Coconut Grove.
History of Coconut Grove, Kailua
More than a hundred years ago, Kailua was agricultural land. The main crop was coconuts, with coconut trees spanning the area. All this changed when the first subdivisions in Kailua sprouted in the 1930s. As development continued during the 1940s, space became an issue. Trees made way for growth and housing. The neighborhood got its name from the coconut grove it now occupies.
Real Estate in Coconut Grove, Kailua
As one of the oldest neighborhoods in Kailua, the homes reflect the age. Constructed in the early 1940s, and continuing in the 1950s and 1960s, give them a median age of around 50 years.
There is a mix of older homes in different stages of redevelopment, some with updated amenities and older homes past the point of upgrading where complete overhauls are required. The main property types include moderately sized bungalows with traditional Hawaiian styles and no garages, but some might have carports added.
Beach cottages and plantation homes are another type of property you find in Coconut Grove. With tons of Hawaiian charm, these properties are quintessential to the era when they were built.
Single-family homes in Coconut Grove come with good square footage between 5,000 and 7,000 square feet, with cottages having smaller square footage. The average price ranges depending on what your looking for. Newer, remodeled homes come with upgrades, including updated appliances, new kitchens, washer-dryer, air conditioning, etc.
Older homes and narrow streets don't deter residents as they are attracted to the affordability and location of Coconut Grove. For those seeking something other than a house, the neighborhood does have its fair share of condominiums, townhomes, and apartments. Almost all homes come with views of the mountains and the Kawainui Marsh.
View All Homes for Sale in Coconut Grove, Kailua >>>
Beaches and Attractions in Coconut Grove, Kailua
Kailua Beach Park
A regularly frequented beach amongst residents of Oahu, Kailua Beach Park has silky sands and crystal waters surrounded by coconut palms. All the amenities you could think of are available for everyone, including picnic spots with tables and bbq pits. The beach is ideal for families with kids because of the added advantage of having lifeguards on site.
Most of the beaches on the windward coast have consistent winds that attract many windsurfers and kite surfers. The long stretch of the beach allows for plenty of space even when crowded.
Lanikai Beach
Lanikai Beach is located a short distance south of Kailua Beach Park and shares the same blue waters. The shoreline includes a high-end residential neighborhood. Lanikai means 'heavenly ocean.'
The ocean is much calmer at this beach and ideal for families with children. It's gentle enough for paddle boarders, kayaking, and swimming. Paddleboarding was born in the Hawaiian Islands, and there's no better way to explore the history and wildlife than navigating out on the water by yourself or with a tour.
The amenities that are available at Kailua Beach Park are lacking at Lanikai. There's nothing better than spending a day at Lanikai Beach with some preparation.
Residents can rent out kayaks and outriggers and take trips to the nearby islands of Mokulua - Moku Nui and Moku Iki. The islands are known as 'the Mokes' by locals and were formed millions of years ago. Both islands are seabird sanctuaries. Moku Nui, accessed on the west side, has a beach and snorkeling opportunities to see coral, crabs, and sea turtles.
During the winter months, between December and April, you can spot humpback whales in the area.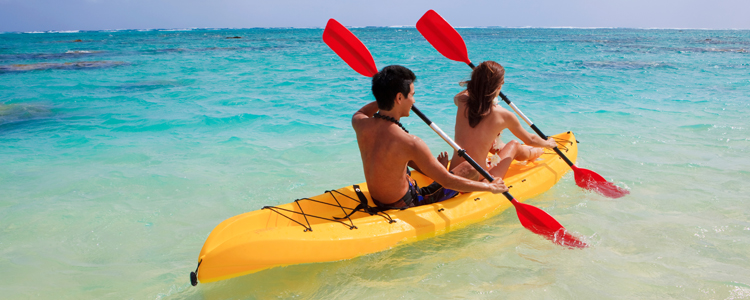 Kalama Beach Park
Kalama Beach Park is just a short walk north of Kailua Beach Park. It's quiet and not as busy as the other beaches in the vicinity. The wind is brisk enough to attract kitesurfers and windsurfers.
Together with beach activities, it is a popular choice for sporting events and also has tennis and basketball courts. Residents who are early risers can watch the sun come up at Kalama Beach Park.
Lanikai Pillbox Hike
The Lanikai Pillbox Hike is a hiking trail that ends at a scenic spot overlooking the Ko'olau Mountains, Kailua Bay, and the Mokulua Islands off the shores of Kailua Bay.
The hiking trail starts behind the Lanikai neighborhood, runs along Kaiwa Ridge, and is a 1.8-mile hike with some steep climbs that takes around two hours for a round trip. Hikers can come across two historic army bunkers installed during World War II.
Nu'uanu Pali
A few minutes on the Pali Highway from Kailua is the lookout of Nu'uanu Pali. At an elevation of 365 meters on the cliffs of Ko'olau Range, awaits a panoramic view of the windward coast of Oahu, including Kailua and Olomana Peaks.
Ho'omaluhia Botanical Garden
The Botanical Garden is less than 15 minutes from Coconut Grove and Kailua neighborhoods. The history of the gardens goes back to the early 1980s. The United States Army Corps of Engineers laid out the gardens as flood protection.
The Ho'omaluhia Botanical Garden is like a rainforest where plant species from around the world can be found. Tropical plant species come from many countries, including India, Malaysia, Sri Lanka, Sub-Saharan Africa, Philippines, Melanesia, and local Hawaiin flora.
The plants are arranged geographically, with the Pali Cliffs as a backdrop. The Botanical Gardens also include a visitor center and art galleries. And offer year-round activities, such as painting, camping, and fishing. For avid bird watchers, they provide a bird checklist of native bird species in the area.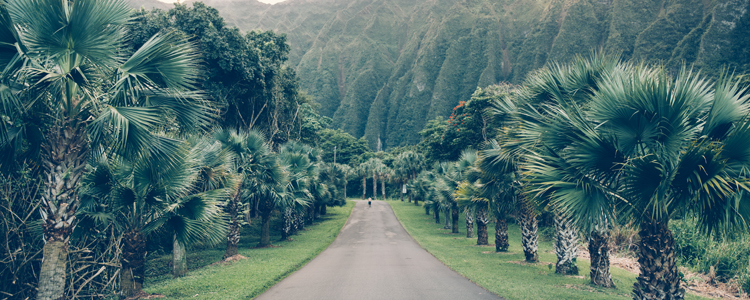 Kawainui Marsh
The Kawainui Marsh is Coconut Grove's backyard. It consists of more than 800 acres. The marsh is sacred to Hawaiians and is the largest remaining wetlands in Hawaii. Home to endemic and endangered waterbirds, Hawaiian Duck (Koloa Maoli) and Hawaiian Goose (Nene) are some of the birds spotted. The Kawainui Marsh has a three-mile path for walking that takes you through the wetlands. It starts in the KawaiNui neighborhood park.
Further downstream is Hamakua Marsh, another wetland but smaller. It's also a preserved habitat for birds, such as Hawaiin black-necked stilt (Aeo), Hawaiian Moorhen (Alae Ula), and Hawaiin coot (Alae Keokeo).
Maunawili Falls
Maunawili Falls is a great outing for everyone. The falls are located between Mount Olomana and the Pali Cliffs. Hiking less than three miles takes you to the falls. Those who are brave enough can swim in the swimming hole.
Manoa Chocolate
Another attraction not to be missed is the Manoa Chocolate store. An authentic shop that sources cacao beans directly from local farms and growers from abroad, limiting outsourcing. It's called the bean-to-bar concept.
The store offers tours where you learn about the process of making the chocolate and tasting it. In the right season, you can taste the raw cacao fruit.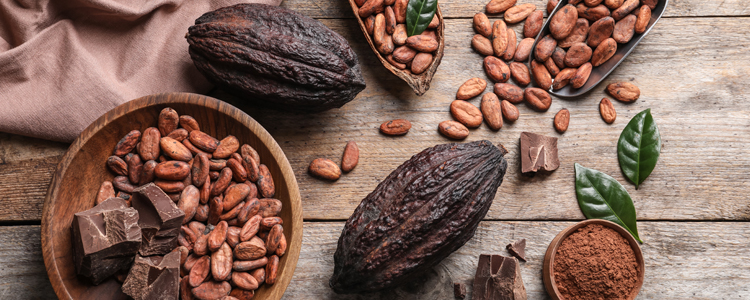 Amenities in Coconut Grove, Kailua
Kailua has a commercial district with department stores and boutiques. There is also a Whole Foods Market in Kailua Town Center. Other convenient amenities in the area for residents include repair shops, dentists, physicians, pharmacies, and a public library.
Kailua has three Farmer's markets. The Kailua Town Farmers Market runs on Thursdays nights and offers fresh local produce (from more than 20 producers), arts and crafts, meals, coffee, and baked items, with live music. Lokahi Kailua Market runs on Saturday mornings on Uluniu Street. Unique produce and food items found at these markets include:
- Bittermelon
- Manoa lettuce
- Asian greens
- Breadfruit
-Ghost pepper salsa
- Kulolo
- Haupia
Schools in and around Coconut Grove, Kailua
The schools in Kailua fall under the Kailua and Kalaheo complexes or Windward District. The following public schools serve students from Coconut Grove:
Kailua Elementary
Location: 315 Kuulei Rd
Caters to: Pre-Kindergarten to Grade 6
Kailua Intermediate
Location: 145 South Kainalu Drive
Caters to: Grades 7 to 8
Kalaheo High School
Location: 730 Iliaina Street
Caters to; Grades 9 to 12
Private schools are also available:
Le Jardin Academy
Location: 917 Kalanianaole Highway
Caters to: Pre-Kindergarten to Grade 12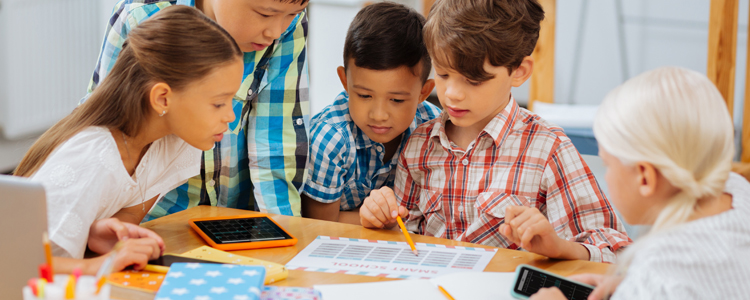 Trinity Christian School
Location: 875 Auloa Road and 1110 Kailua
Caters to: NS to Grade 12
Hawaiian Mission Academy Windward Campus
Location: 160 Mookua Street
Caters to: Kindergarten to Grade 8
St. Anthony School Kailua
Location: 148 Makawao Street
Caters to: Pre-Kindergarten to Grade 8
St. John Vianney School
Location: 940 Keolu Drive
Caters to: Pre-Kindergarten to Grade 8
Dining out in Kailua
The town of Kailua has many restaurants serving various food options at different price points.
Moke's Bread & Breakfast is one such spot to start your day. They serve breakfast and lunch options. There are stacks of pancakes for something sweet or Loca Moke for something savory. Loca Moke is a classic on the island, its steak with rice, egg, and gravy.
Conclusion
Coconut Grove, Kailua has many reasons that make it the ideal neighborhood. The affordability of homes makes it a reasonable investment opportunity. It's close to Oahu's capital city of Honolulu, the airport, and other attractions on the west while maintaining a distance from the hustle and bustle of those areas.
You have the assurance that the town of Kailua and the Coconut Grove neighborhood will remain quiet and intimate without the noise from hotel chains, resorts, and countless tourists. Instead, you will find family-owned restaurants, coffee shops, unique boutiques, and friendly people.
A small bay town in Kailua, Coconut Grove is a tight-knit community providing for all the basic needs and infrastructure a neighborhood requires. Not forgetting having endless attractions and outdoor activities for everyone.
The subdivision of Coconut Grove is entirely self-sufficient and has access to beaches, and the mountains, one of many pulls on this neighborhood. If celebrities such as Beyoncé and Jay-Z, Rihanna, Jessica Simpson, and former President Barack Obama frequent Kailua, you can bet it's a gem.
Dwell Hawaii's team of knowledgeable industry experts represents the region's finest properties. Whether you're looking at buying or selling, contact Dwell Hawaii as Koa Cassady and his team ensure every client gets exactly what they are looking for.
View All Homes For Sale in Coconut Grove, Kailua.