Coronavirus Effects on the Oahu, Hawaii Real Estate Market in 2020
Posted by Koa Cassady on Thursday, April 2, 2020 at 8:27 PM
By Koa Cassady / April 2, 2020
Comment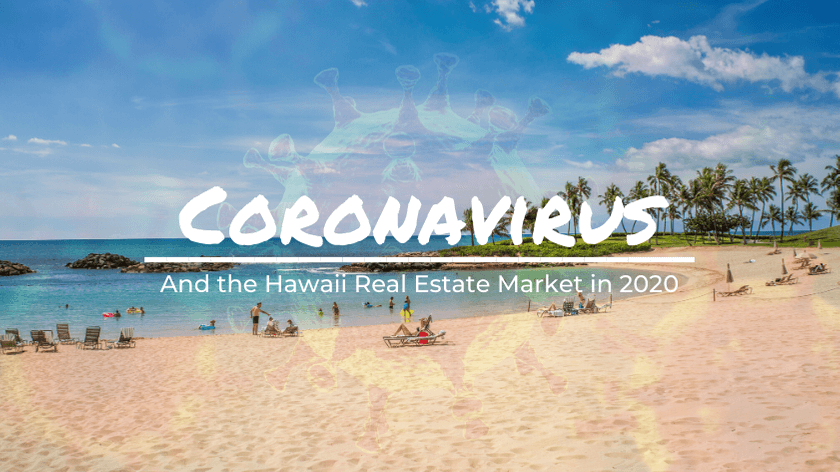 As I write this, we are without question in the thick of the greatest public health threat to the modern world. A moment in time that will see 2020 go down in infamy and to what extent is still unknown. What feels like every hour of every day brings a new swath of statistical unfathomables as it pertains to new coronavirus cases, unemployment filings, and stock market swings as a nation pleads with it's citizens to "social distance" from one another in an attempt to "slow the curve" and starve the virus. According to Worldometer, the current count of coronavirus cases stands at over 3 million people infected worldwide, with approximately 208,000 deaths. The number of Hawaii Coronavirus cases is highlighted by county below.
Coronavirus Cases overview
Hawaii
Confirmed

607

Recovered

493

Deaths

16
United States
Confirmed

1.01M

Recovered

113K

Deaths

56,521
Worldwide
Confirmed

3M

Recovered

879K

Deaths

208K
Source: Wikipedia


What is COVID-19 and the Coronavirus?
COVID-19 a disease caused by the coronavirus which is believed to have originated from animal to human transmission in China. Rumblings of a significant outbreak were first reported out of the Wuhan province of China in late 2019 and in a matter of months the virus swept the globe, reaching pandemic proportions. Varying symptoms are reported across those infected with some cases exhibiting very light, cold like symptoms including but not limited to sore throat, dry cough, fever, and chills. The most severe cases result in pneumonia, permanent lung damage, and tragically; death.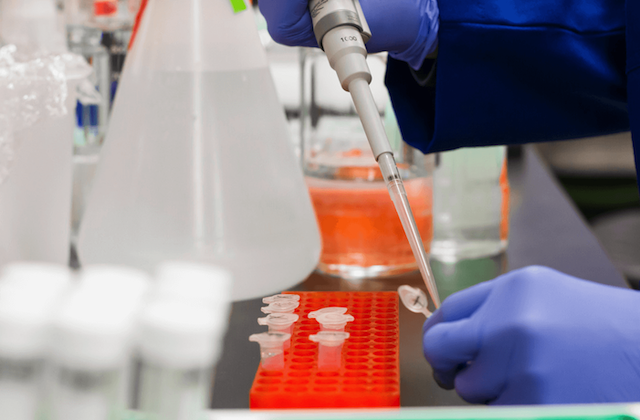 The global medical community is scrambling to coalesce data points from across the globe as a means to provide the public with the most accurate and real time preventative measures and risk factors as they hunt for treatment options and a vaccine. Further coronavirus updates, guidelines for testing, and how to protect yourself can be found on the CDC website.


Living in Hawaii During the Coronavirus Pandemic
I saw our "new normal" best described in a meme(what would we do without the coronavirus memes) that compared our current environment to the iconic Alanis Morissette song, "Ironic," and it couldn't be more fitting. Isn't it ironic that we now have all the time in the world to gather with our friends family, but we can't. Oh the irony of wide open freeways with nowhere to go. How about the fact that you may for once secure an entire row to yourself on a flight to Hawaii but upon landing in the most beautiful place in the world, you're are confined to the four walls of your hotel room for the duration of your stay, with disobedience resulting in risks of fines and/or jail time.


As far as the coronavirus effects on our psyche, I think it's safe to say we're all experiencing an underlying angst and distraction as we adjust our lives around the virus. A cloud of uncertainty now looms over aspects of our lives that we once deemed certain. I was certain that toilet paper "grew on trees," that grocery stores would always had food, and that in times of crisis, I would always have my family to gather and interact with. I was certain that in a first-world's view of worst-of-the-worsts, losing cell service or WiFi for example, that I could always revert to enjoying the simpler things in life; the constant, natural amenities of Hawaii beaches, hiking, and premier BBQ weather to host social gatherings. Hawaii's rich tourism economy was arguably certain, planes flocking in from all over the world was certain, crowded Waikiki streets; absolutely certain.


The coronavirus has taught us that nothing is certain. Our civil liberties sequestered by state-level "stay-at-home" mandates that drop all movement, activities, and professions into "essential" and "non-essential" buckets. Those deemed essential may operate their day to day businesses with extreme caution and limitations on physical contact whereas all non-essential activity is prohibited. Governers Ige recently made his 3rd proclamation to the evolving Hawaii State COVID-19 Mandate and real time updates can be found and subscribed to via the Hawaii Health Department COVID-19 Newsletter.


Perhaps the most bittersweet component of this all; being able to drive to and from Honolulu during peak rush hour traffic hours with the cruise control ON at 60mph. On Oahu, we reserve this type of anomaly for Christmas Day where roads are traversed only by those carrying gifts to and from family Christmas parties. If you commute to work in Honolulu from Central and West Oahu neighborhoods like Koa Ridge, Mililani, Hoopili, Kapolei, then you know that the lack of traffic feels damn near apocalyptic. You also know that that the only gifts being transported on Honolulu streets today come by way Ol' Saint Sick himself; Corona Claus.


How is coronavirus affecting Hawaii Tourism?
What's interesting is that my wife and many of my clients are Hawaiian Airlines Pilots and Flight Attendants. With that, I get a front row to seat to all the tourists that are not coming to the islands right now. Empty airplane seats means empty rental cars, restaurants, and hotel rooms in Hawaii. Adding to the aforementioned irony detailed above, coronavirus finds itself hot on the heels of the Honolulu Vacation Rental Bill 89, a recent piece of legislation that's stifled the Oahu vacation rental market. The bill was a huge success for the Honolulu Hotel industry as it took aim at pulling thousands of visitor units away from Hawaii AirBnb operators, a move that would undoubtedly see increases to Oahu's average hotel occupancy of roughly 80%. But now that Hawaii has nearly closed its doors to all visitors, Hawaii hotels now see their occupancy in free fall.




Hawaii Visitor Data on April 2, 2020 Courtesy of Hawaii Tourism Authority
The vacation rental market is no different. According to Nicole Linke, Vacation Property Manager with TurtleBayCondos.com, her managed units were "booked solid until the virus hit. Myself and other property managers have been able to salvage some bookings by delaying them to later in the year but the rate of cancellations has been pretty sobering as of late."
Nicole specializes in vacation rentals at Kuilima Estates in Turtle Bay on the North Shore of Oahu; widely considered as the mecca for Oahu vacation rentals. Kuilima Estates is currently one of the few vacation rental hotspots to survive Bill 89, as it falls within Turtle Bay's resort zoning jurisdiction. If there's any bright spot in all of this for the former Hawaii vacation rental operators, it's that they got a head start at repositioning their rental units to long-term, and/or coming to grips with the implications of the rental income loss as a result of Bill 89 before the coronavirus brought Hawaii Tourism to it's knees.
What Happens if I travel to Hawaii during Coronavirus?
Prepare to be quarantined for 14 days, by law. The sheer social stigma of coming to Hawaii for vacation might be the scarier than the law itself. People are not happy about visitors coming into town right now.
How will Coronavirus Affect Hawaii Real Estate?
Given the fluidity of the rapidly evolving economic implications of the virus, it's still too early to make any real responsible assessments as to the long term affects on Hawaii's real estate inventory and prices. Much will depend on how quick we are to contain the virus so that we can fire up the engines of Hawaii's economy again. There's much we don't know, but here's a few things we do know as it pertains to the immediate affects:
Interest Rates are low. Buyers are seeing major decreases in interest rates. If Hawaii's economy and unemployment can bounce quick, a "V-dip" of sorts, we may see more sales as a result. If you already have a mortgage, you may be looking at the most opportune time in history to reduce your mortgage payments by refinancing into a near record low interest rate.


Unemployment is climbing. People out work equals less qualified buyers in the market. The longer we take to rebound and get people back to work, the more distressed homeowners we'll see, which could result in more inventory coming to market. More inventory coupled with less demand by qualified buyers is a recipe for a cooling real estate market. Combine this with record low interest rates, we could see buyers securing "quick wins" in what's otherwise been a frustratingly competitive market.


Lending restriction are tightening. With vast amounts of homeowners starting to apply for mortgage relief and forbearances by way of the The CARES Act, the $2 Trillion Economic Stimulus Bill, lending companies are becoming more discriminating on who they lend money to. Stay conscious of your credit score and keeping debts low as to not create any obstacles for yourself should you look to refinance or purchase a home should stricter guidelines persist.


Longevity is the key to wealth in real estate. Despite the immediate impact of coronavirus on the Hawaii real estate market, real estate is a long term investment. Oahu has historically been one of the safest places to hold real estate, having doubled in price three, going on four times in the last 40 years. When all is said and done, Oahu will inevitably rebound as one of the most desired tourist destinations in the world, and shall maintain its place atop the most desirable place to live and own real estate in the world.




Hawaii Real Estate Play-by-Play During Coronavirus Lockdown
4/27/20: The nation is seeing a flattening of the newly infected and mortality curve, while some states begin cautiously re-opening their economies. Hawaii has proven to be one of most successful states in mitigating the virus' spread, although they are currently scheduled as the 2nd to last state to reopen. Governer Ige has recently extended the lockdown until May 31st.
While it's too soon to know what the long term will hold for the Oahu Real Estate market in light of COVID-19, the early data points to some pretty dramatic declines in sales activity. Majority of the data can be attributed to the stay-at-home orders which have effectively closed the doors on physical property showings, open houses, and real estate offices. The adjustment period, mounting unemployment, and overall buyer and seller sentiment saw agents, buyers, and sellers alike, at home with significant hesitation for buyers to enter sellers homes, and for sellers to have prospective buyers enter their homes. We saw the following data in March 2020 as a result: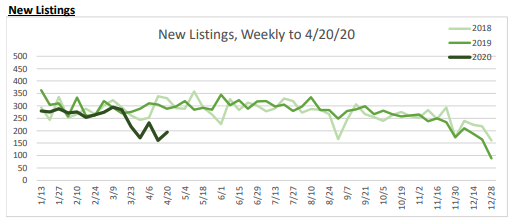 New listings declined 30% over the last 30 days, and down 33% from the previous week.
New escrows are down 41% in the past. 30 days, 44% in the last week and worsening.
Escrow cancellations(back on market) are up 38% in the past 30 days and down 18% in the last week. After a brief spike, cancellations are now back to pre-virus levels. However, with fewer escrows comes fewer cancellations.
Closed sales are down 22% in the past 30 days and down 13% in the past week.
Where do we go from here?
It's business as usual for our team, minus the meetings in our brick and mortar office space. Real estate services have been deemed "essential" and since having immersed our systems and processes into the digital pool long ago, we haven't skipped a beat. Schedule virtual Buyer, Seller, VA, Investor Consultations with us HERE, stay up to date on Oahu New Homes & Lotteries.
Rest assured, we're keeping a firm pulse on the market and despite the uncertainties, we're here to equip you with all available information to help you approach your next real estate move with confidence. "Is now a good time to buy or sell real estate" is a question best answered by your real estate doctor. The proper prescription requires a careful diagnosis of your short term and long term goals and it's important to stay close to those closest to your investments in these times; be it your financial advisor, mortgage lender, and/or realtor.