Top 8 Golf Courses Near Ewa Beach, HI
Posted by Koa Cassady on Tuesday, December 20, 2022 at 6:01:57 PM
By Koa Cassady / December 20, 2022
Comment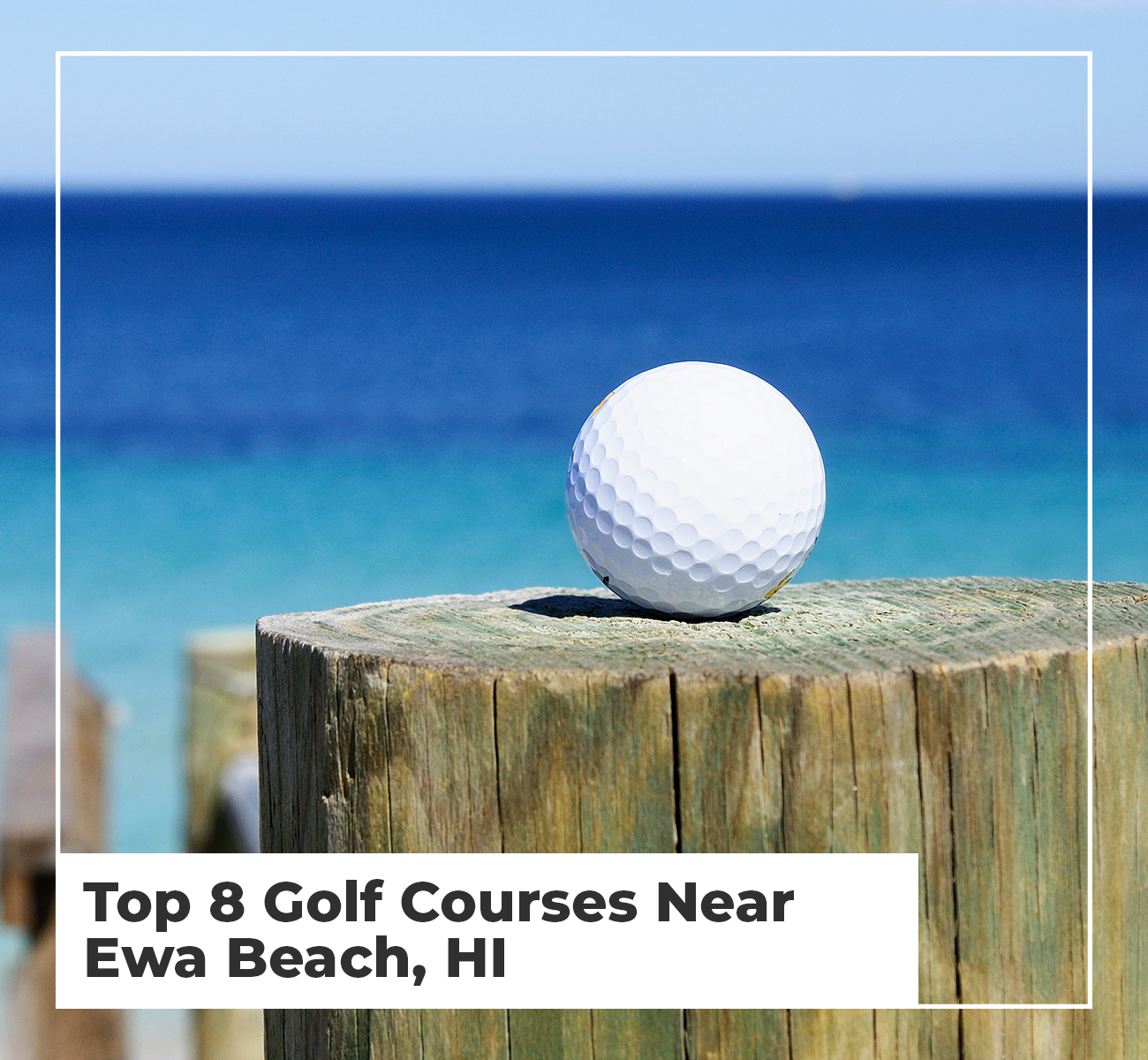 Located on the stunning coast of Mamala Bay on the leeward side of Oahu, Ewa Beach is one of Hawaii's best-kept secrets. What was once a small plantation town, has since then transformed into an incredible paradise for golfers all over the world. With countless stunning golf courses dotting the area, Ewa Beach provides golfers with unmatched opportunities to enjoy their favorite game set in the paradisiacal Hawaiian islands all year round.
Whether you're an avid golfer or just a novice wanting to experience the beauty of this destination while participating in a classic and fun game, there's never been a better time to experience golfing near Ewa Beach. Throughout this blog, we will explore the top golf courses in the area so that the next time you are looking for that perfect place to tee off, you know exactly where to go.
Top 8 Golf Courses near Ewa Beach, HI
Ewa Beach Golf Club
Coral Creek Golf Course
West Loch Golf Course
Hawaii Prince Golf Club
Hoakalei Country Club
Barbers Point Golf Course
Kapolei Golf Club
Ko Olina Golf Club
1. Ewa Beach Golf Club - 91-050 Fort Weaver Rd, Ewa Beach, HI 96706, United States
The Ewa Beach Golf Club, designed by Robert Nelson and opened in 1992, is a premium golf club offering players a combination of majestic mountain views and a challenging course layout. With its picturesque backdrop of the Waianae mountain range, it's the ultimate setting for a relaxing round or friendly tournament competition.
This championship golf course is also specially designed to provide full-service tournament packages, which are ideal for groups and corporate outings. And after all that hard work (or fun), be sure to visit Restaurant Tombo which offers an extensive premium menu in a casual yet luxurious environment.
Alongside the tournament packages, the Ewa Beach Golf Club also hosts an array of functions throughout the year including weddings, birthday parties, holiday events, business gatherings, and more. As more and more visitors flock to this tropical paradise, the Ewa Beach Golf Club is quickly becoming one of the must-play golf courses in the area.
2. Coral Creek Golf Course - 91-1111 Geiger Rd, Ewa Beach, HI 96706, United States
Situated along the Ewa Plain, the Coral Creek Golf Course features an 18-hole golf course spanning 6,808 yards of rolling fairways and strategically placed bunkers. This one-of-a-kind public course is both challenging and demanding and provides golfers of all levels the opportunity to experience a rewarding round.
From the moment you step onto this par-72 golf course, you'll quickly realize why Coral Creek has become the ideal place for serious golfers and weekend warriors alike. There is a sense of pride that comes from playing this course, as it is not only a testament to the beauty of the Hawaiian islands, but it also provides an unforgettable experience with its breathtaking scenery and impeccably maintained greens.
Not to mention the fantastic amenities some of which include a pro shop, driving range facilities, a restaurant, and golf cart rentals. As one of the finest golf courses in the area, you can be sure that a round at Coral Creek Golf Course will provide memories to last a lifetime.
3. West Loch Golf Course - 91-1126 Okupe St, Ewa Beach, HI 96706, United States
The West Loch Golf Course in Ewa Beach has been a hidden gem in the local community since its founding in 1990. With its short but challenging layout and a wide variety of water features, this course is geared toward a slower-paced, more relaxed round of golf.
But something that really sets this course apart is the friendly and willing staff that are always on hand to provide you with a warm welcome and a great experience. From start to finish, the team at West Loch Golf Course will be there to ensure that your golfing experience is unlike any other and that you leave with a lasting impression.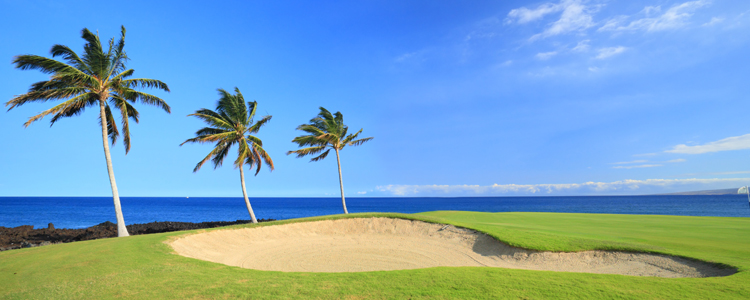 4. Hawaii Prince Golf Club - 91-1200 Fort Weaver Rd, Ewa Beach, HI 96706, United States
The Hawaii Prince Golf Club, designed by the legendary Arnold Palmer and Ed Seay, is an experience like no other. It boasts long verdant fairways and white sand bunkers that embrace amazing views, making it one of the most lovely courses in Hawaii. With its three interchangeable nines and 27-hole combination, it provides a golf challenge to suit every golfer.
For those needing a bit of help with their game, lessons are available with the club's most experienced golfers. Not only that but weddings, special events, and pro club rentals (including shoes, balls, and clubs) are all part of the impeccable service that the Hawaii Prince Golf Club offers its members – making it one of the best courses out there!
5. Hoakalei Country Club - 91-1620 Keoneula Blvd, Ewa Beach, HI 96706, United States
The Hoakalei Country Club resides in a tranquil corner of the island and captures everything you'd love about Hawaii, from the trade winds blowing across the landscape to its beloved championship golf course. You'll find the golf course kept in pristine conditions with 112 thought-out bunkers creating an extraordinary and unique golfing experience.
But that's only the beginning - the grand centerpiece of this respected destination is its clubhouse, which features an abundance of amenities as well as an endearing atmosphere - all reminiscent of a classic Hawaiian country club. For those seeking excellence on and off the green, a visit to the Hoakalei Country Club is sure to delight!
Some of the notable amenities at the Hoakalei Country Club include:
A resort-style swimming pool
Cabanas
Clubhouse Restaurant
Driving Range
Locker Rooms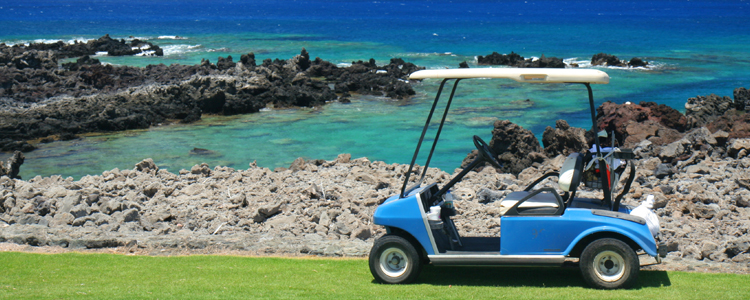 6. Barbers Point Golf Course - 2249 Essex Rd, Kapolei, HI 96707, United States
Located in the serene setting of Kapolei, HI is Barbers Point Golf Course which is a mere 3.3 miles from Ewa Beach. Opened seven days a week, this 18-hole championship golf course is specifically tailored for military clientele and was designed as a Parkland-style golf course to provide an excellent balance between challenge and opportunity for a hole-in-one.
Lined with trees, dogleg holes, and strategic bunkers, this course provides fun for both serious and recreational players alike while providing glimpses of paradise at every turn with its exceptional scenic views. And be sure to visit their fully stocked pro shop afterward to find more golfing supplies!
7. Kapolei Golf Club - 91-701 Farrington Hwy, Kapolei, HI 96707, United States
Step into the heart of Kapolei and discover the wildly popular Kapolei Golf Club. Perhaps one of the most stunning and captivating golf courses near Ewa Beach.
Its elevated landscapes, sprawling greens, and gorgeous floral gardens will take your breath away. But it's not just beautiful; the Kapolei Golf Club offers a challenging experience with its strategically positioned holes that require precise shots to navigate.
You can step up your game too, as the Club has plenty of resources available to help you hone in and improve your golfing skills. People from all over the island are drawn to the Kapolei Golf Club for its spectacular views, excellent course conditions, and the hospitality of its wonderful staff – all combined to make it one of the best golf courses around!
8. Ko Olina Golf Club - 92-1220 Aliinui Dr, Kapolei, HI 96707, United States
The breathtaking Ko Olina Golf Course in Kapolei, HI is proudly home to this exquisite Ted-Robinson-designed 18-hole golf course. Blended with multi-tiered greens, sparkling water features, and diverse landscapes, this golf course is heralded for its stunning beauty – making it one of the most picturesque courses in the region.
But the true spirit of the Ko Olina Golf Course is found in the remarkable 35,000-square-foot clubhouse. With its modern tri-level design and panoramic views of the Pacific Ocean, this course is a sight to behold.
This golf course also features a variety of Golf Academy Programs including:
Beginner Golf Classes
Private Lessons
Junior Programs
Daily Golf Clinics
On-Course Playing Lessons
And there you have it, the top 8 golf courses near Ewa Beach, HI. Although each course has its unique charm and ambiance, they all provide an unparalleled and luxurious experience for golfers of all ages. So, come and explore the amazing golf courses near Ewa Beach and discover your own slice of Hawaiian heaven today!
Dwell Hawaii's team of knowledgeable industry experts represents the region's finest properties. Whether you're looking at buying or selling, contact Dwell Hawaii as Koa Cassady and his team ensure every client gets exactly what they are looking for.