The Where & Why Guide to Private Schools in Oahu Hawaii
Posted by Koa Cassady on Wednesday, May 25, 2022 at 1:35 PM
By Koa Cassady / May 25, 2022
Comment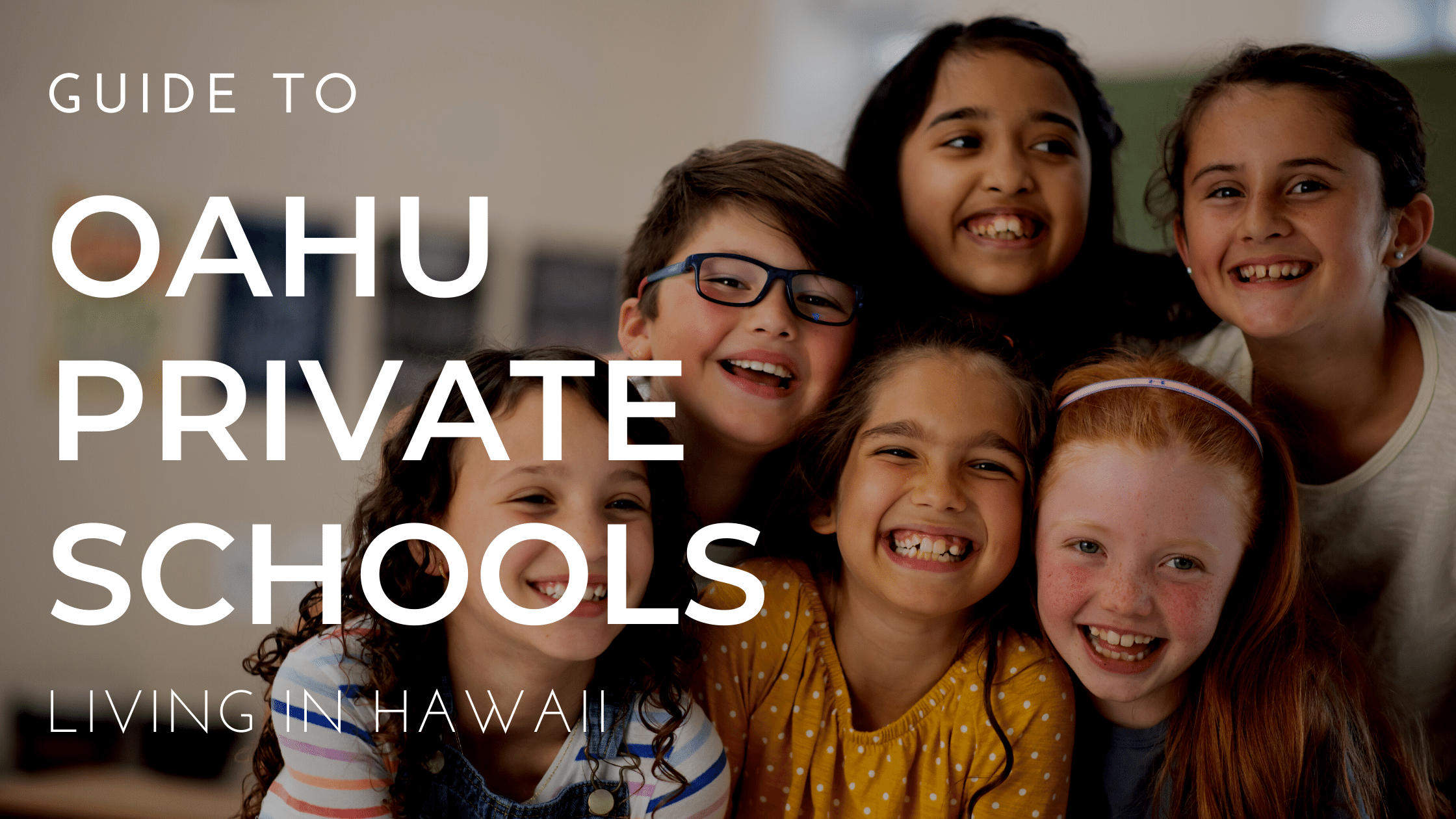 Hawaii is arguably one of the most transient states in the country. Migration to our island home sees many people coming to us from foreign countries, military personnel PCS'ing to Oahu, people merely looking for a change of pace and scenery from the upper 48, and the latest phenonemon; remote workers.
With many moving to Hawaii with their families, it's only natural that one of the most common questions I field is how are the schools in Hawaii? For today, we'll focus on the Oahu Private Schools, pointing you to our comprensive guide below with insights on academic focus, sports programs, tuition, as well as anecdotes from my alumni friends at the featured schools below, broken down by region:
Honolulu Private Schools
Featured Private Schools in Honolulu
Iolani School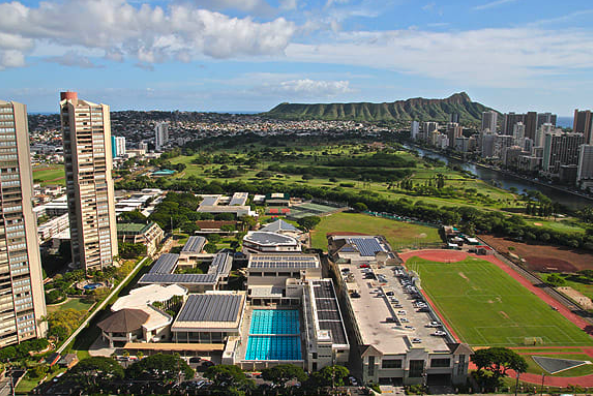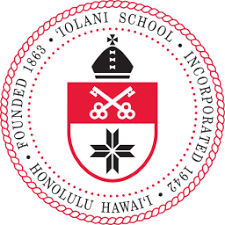 Iolani school is a 150+ year old college prep campus that's highly esteemed as one of Oahu's best private schools whose graduates make up some of Hawaii's premier business leaders. The schools prides itself in academic excellence and emphasis on personalized learning experiences reflected in their 10:1 student/teacher ratio. The Sullivan Center for Innovation and Leadership meets the moment as it engages students to think and find solutions for real world concepts so that today's education is applicable tomorrow.
The Iolani Experience
Iolani Insights
Located at 563 Kamoku St Honolulu HI 96826
COED K-12
A more moderate student body of 2,020 total students
Tuition approximately $25,000/yr
Notable alumni include Mufi Hanneman, Kanoa Leahey, Kila Ka'aihue
---
Punahou School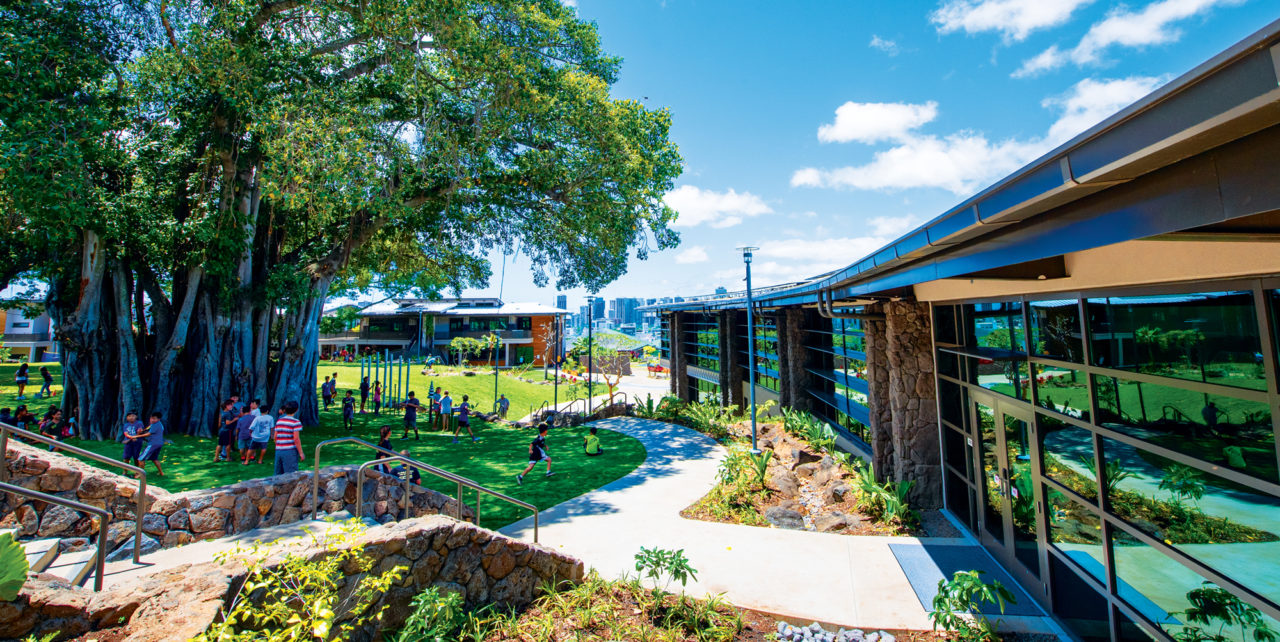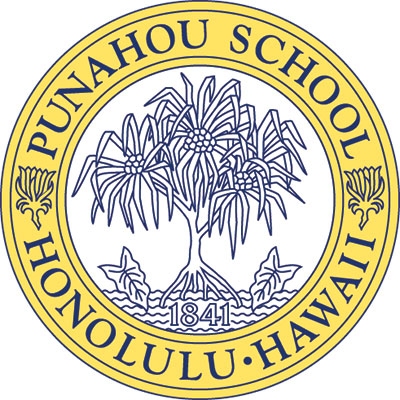 Highly regarded as one of Honolulu's Top 2 schools, Punahou Schools promotes innovation and a mission to create the next generation of leaders. The campus has seen substantial renovations to the campus over the last few years in an effort to provide cutting edge, tech and sustainability focused learning experiences to insure its' students ability to thrive into 21st century.


---

The Punahou Experience


Punahou Insights
Located at 1601 Punahou St Honolulu, HI 96822
COED K-12
One of the largest student bodies with 3,735 total students
Tuition approximately $27,000/yr
Notable graduates include Barack Obama, Kelly Preston, Michelle Wie
---
Mid Pacific Institute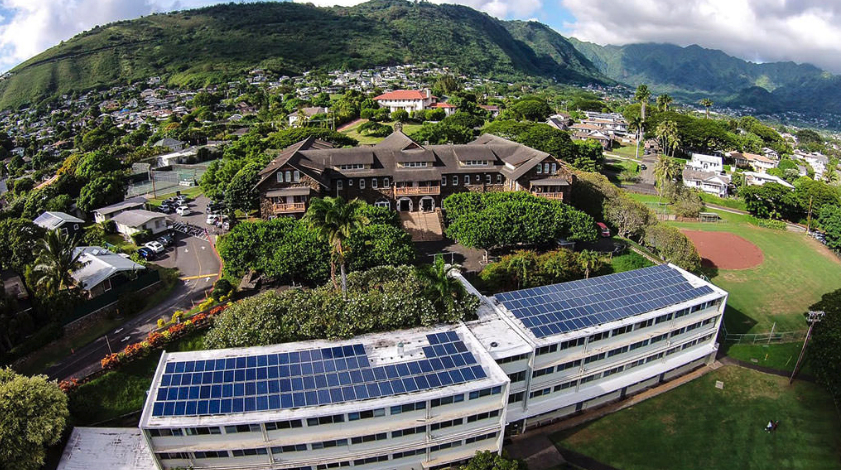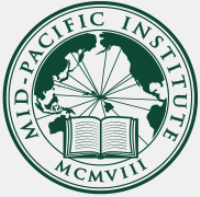 The Mid Pacific Institute is anchored on 43 acres in lush Manoa Valley, making it one of the most beautiful campuses of any private schools on Oahu. The school is a community focused college-preparatory community rooted in Christian values. Mid-Pacific promotes a student lead, collaborative learning environment that engages its' students with current events and real world concepts to make their education as applicable as possible.
Mid-Pac aims is excellent choice for parents whose children have an affinity for the performing arts or technology.
The Mid Pacific Institute Experience
Mid Pacific Institute Insights:
Located at 2445 Kaala St, Honolulu, HI 96822
1,550 total students, similar to Iolani.
Tuition is roughly $27,500/yr
COED Pre-K through 12
Acceptance into preschool automatically grants enrollment to 12th grade.
Keiko Agena, Peter Apo, Isiah Kiner-Falefa, Rob Letterman
Honolulu Living
Living in Honolulu is extremely diverse is also located in Manoa Valley in Honolulu HI. The location is highly desired by local business professionals and/or parents of children attending the University of Manoa or Punahou, as well as being intensely popular for it's family friendly environment, Historical Oahu Homes, and premier access to all of Honolulu beaches, shopping, and nightlife.
Those looking for homes outside of Manoa but near Mid Pacific Institute would enjoy the proximity to the hillside communities of St. Louis Heights, Tantalus, Makiki Heights, the charming suburb of Kaimuki, and the more entry level option of Palolo Valley.
Iolani is located in the dense, urban district of Kapiolani in Honolulu. You'll find mostly condominiums in the immediate 1-2 mile radius, however, a number of suburban bedroom communities with mostly single family homes are Manoa, Kaimuki, and Kapahulu. This makes for premier access to Waikiki & Ala Moana Beaches, and all of the dining & shopping opportunities at Ala Moana Center & Ward Village. Look to Kakaako & Ala Moana for your best new Honolulu condo options.
Kamehameha Schools
This is a unique one in that enrollment here requires you must be of Native Hawaiian descent to attend. Kamehameha Schools was founded by the will of Princess Bernice Pauahi Bishop, the great-granddaughter of Kamehameha the Great, and it was her vision to create educational opportunities in perpetuity to improve the lives and abilities of those with Hawaiian ancestry.
We also envision that our learners will be grounded in Christian and Hawaiian values and will be leaders who contribute to their communities, both locally and globally.
---
Kailua Private Schools
Featured Private Schools in Kailua
Le Jardin Academy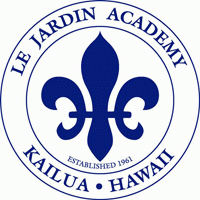 While it's true that Honolulu proper is home to most of the top-notch private schools in Oahu, Le Jardin Academy breaks the mold. This is an International Baccalaureate (IB) school that promotes both academic and personal achievement. The school encourages students to find their individual voice and learning process and this is promoted by having one of the best student to teacher ratios as 8 to 1.
Le Jardin is the leading school in Windward Oahu and celebrated it's 60 year anniversary in 2021 and prides itself in having a 93% of its' students attending a 4-yr college in 2021.
The Le Jardin Academy Experience
Le Jardin Insights
Located at 917 Kalaniana'ole High School Kailua, HI 96734
COED PK-12
Non-demoninational
Tuition ranging from $16,230 - $23,950 (age dependent)
Located in quieter, suburban neighborhood
Smaller school, 825 total students
---
Trinity Christian School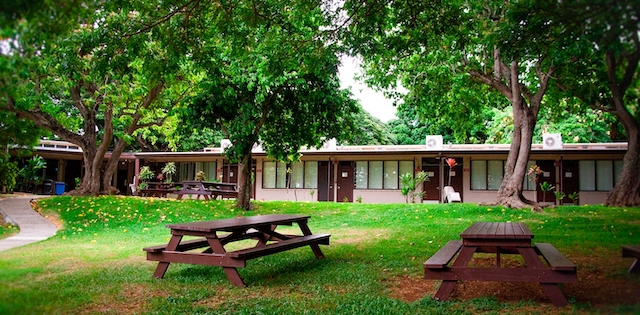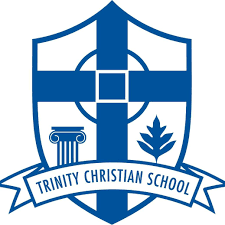 Families looking for a more intimate private school in Kailua should look to Trinity Chistian School; a classical Christian learning environment with campuses in Kailua, Hawaii. Trinity Christian promotes Christian Values amongst its' tight knit community and small class sizes.
Kids are encouraged to be critical thinkers, writers, and speakers and are engaged with the real world via school excursions , including a two-week trip to Europe for seniors.
The Trinity Chistian School Experience
Trinity Chistian School Insights:
COED PK-12
Located at 875 Auloa Road and 1110 Kailua Road Kailua, HI 96734
311 Total Students
Tuition ranging from $11,890 - $15,390 (age dependent)
Kailua Living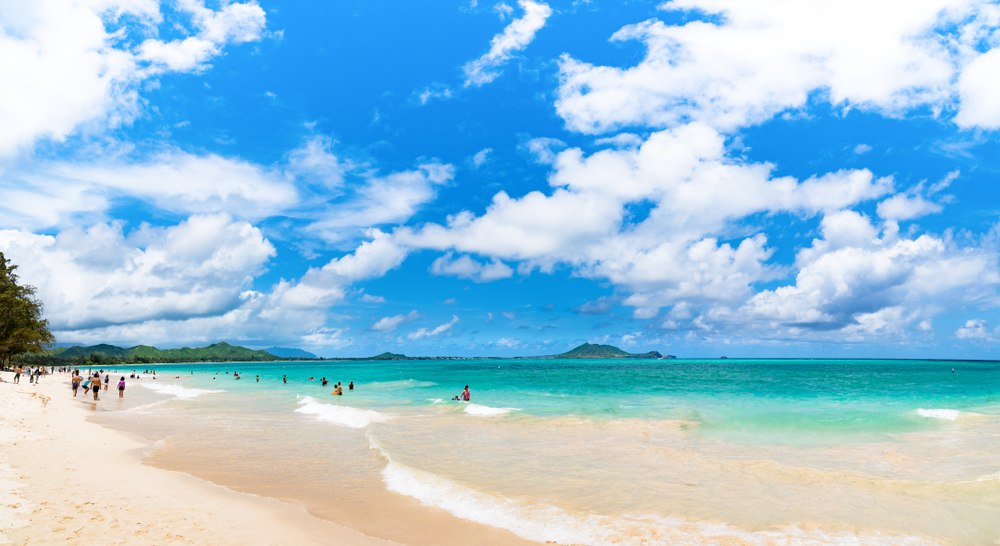 The two school listed below are off still top Oahu Private Schools, just off the beaten path. They fortunately find themselves anchored above one of Oahu's best beach towns; Kailua. This Windward Oahu has quickly become one of, if not thee BEST lifestyle neighborhood on Oahu over the last decade and you can thank instagram, President Obama, and Dr. Beach for that.
Dr. Beach deemed Kailua Beach as the No. 1 Beach in the U.S. back in 2019 inducing tourism sprawl and instragram draw. The picture-perfect beach features what seems like miles of powdery white sand, crystal blue waters, and manageable waters for family's with small children to enjoy. Kailua also became the go-to spot for President Obama to drop in and clog up traffic for a week every year.
Between the beach scene, a unique dining/retail culture, and one Oahu's best private schools, living in Kailua should check every box for someone who's not entirely thrilled about urban buzz of Honolulu living.
---
Featured Private School near Ewa Beach & Kapolei
Island Pacific Academy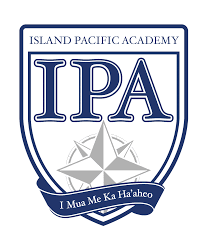 Island Pacific Academy is a private school in Kapolei which is just west of Ewa Beach. The school seeks to empower students through awell-rounded college prepatory education that promotes children's individuality, confidence, and engages them to become life long learners.
"Inspiring and enabling our students to "Go Forward with Confidence" (I Mua Me Ka Ha?aheo) to become caring, contributing citizens who can succeed in an ever-changing world."
The Island Pacific Academy Experience
Island Pacific Academy Insights
COED K-12
547 total students enrolled

Address:

909 Haumea St, Kapolei, HI 96707

100% college acceptance

Tuition approximately $17,000/yr
Living in Ewa Beach and Kapolei
The Ewa Beach and Kapolei region are located in West Oahu just east of Disney Aulani, Four Seasons Ko Olina, and Ko Olina Resort. The neighborhoods have seen an intense amount of commericial and residential development over the last decade which has made the region unrecognizable from it's storied past of sugar cane plantations.
Living in Ewa Beach is a very familiar, suburban lifestyle to those moving from the mainland as the region generally has the youngest homes on island, wide sidewalked streets, underground electricity, air conditioning, and double wall construction; all things you take for granted coming from the mainland. The region is also home to the widest array of Oahu New Homes through master planned developments like Hoopili homes by DR Horton as well as the NorthPark and Makamae projects by Gentry Hawaii.
Living in Ko Olina in nearby Kapolei makes for one of the most unique lifestyles on island being that they're within the gates of a resort community, hotels, a golf course, and 4 man made lagoons within walking/biking distance. Definitely give Ko Olina Real Estate a look when considering a move to the region as it's long been undervalued in my opinion.
---
From the Author


Living in Hawaii is unlike any place in the nation and why wouldn't it be? It was it's own nation not long ago and it's isolation from mainland and proximity to foreign nations sees cultural influences from every direction. This tranlates to our social interactions as well. Your life here will in large part follow the rules and norms that you're used to while other parts will be strikingly different, but rarely in a negative way.
Hawaii's fixation on what high school you went to, or "where you grad?" as it's commonly communicated to you, is a way for us to easily identify and relate to you. Because "where you grad" -uated tells us so much more about you than any one question ever will. It likely tells us which side of the island you live on, if you're from the mainland, which of our family members you may know, what the likelihood is of us being related, and informs the jokes and stereotypes were going to make to make about you thereafter and all in good fun!
Each side of Oahu island has it's own personality and the people take on this personality as well. So while you may find it odd to be asked where you went to highschool, no matter what age you are, just know it's the Hawaii icebreaker. It's asking you where do you live, who do you know, how do you act, what do you like to do, what sports did you play, how much money do you make, are we alike, are we different, and what jokes can I make, all in one!
The fun part is that I've got friends and/or friends with children who have attended all of the above schools and it's entertaining watching/hearing their tribal defenses of where they went to school and why. Should you ever need anecdotal insight, biased of course, from any alumni to help you make your decision on which private school on Oahu is best for your child, don't hesitate to reach out. As a Missouri-born, public school educated, part-Hawaiian that moved here in 2007, I like to think I've got my own unique perspective on it all. I can absolutely articulate the discernable differences in the personalities and educations of my friends and their children and after moving to Hawaii, you'll learn to pick up on this as well.
Picking a school will inevitably lead you to picking a neighborhood, or vice versa, and I'm confident my perspectives will prove beneficial to that journey as well. Call, text, email me anytime. I'd love to have the conversations.