Hawaii Kai Real Estate Market Update
Posted by Koa Cassady on Wednesday, August 31, 2022 at 10:14 AM
By Koa Cassady / August 31, 2022
Comment
Hawaii Kai Market Stats | July 2022


The Year over Year trend (2022 vs. 2021) is showing more inventory, a slight creep in active inventory, as well as tick up in median days on market which signals some subtle relief to our short housing supply. The Year to Date trend (Jan 2022 to present) is showing strong improvements to the median sales price, now at $1.6M for single family homes in Hawaii Kai. On average, homes sold in Hawaii were landing at 3.7% over their asking prices but July 2022 numbers show this figure at 0.6% over asking price -- still very strong demand but things have defnitely cooled off since the beginning of the year.
Notable Sales: The most expensive property that sold in the last 6mos was an $11M luxury home in Portlock Hawaii Kai.
Single Family Homes in Hawaii Kai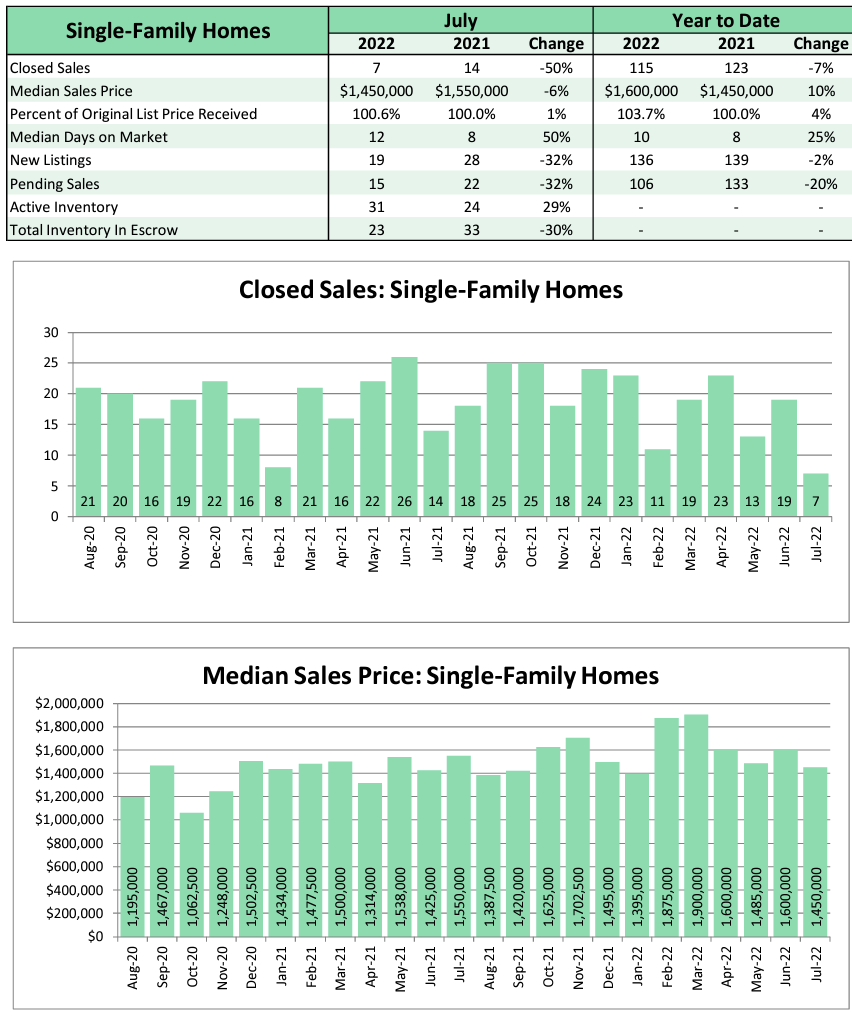 Hawaii Kai Condos
As with most neighborhoods on island, the Oahu condo markets hit the roof as buyers were squeezed out of the single family home market. This was especially true for Hawaii condos as the median price shot 25% over the past year from $762,000 to $955,000. Median days on market have budged only slightly, however, July has seen a substantial tick up in active inventory so we may see the median days on market start to slip. For now, demand remains high as we're still seeing full asking prices received for condos on average.
Notable Sales: The marina front condos in Hawaii Kai are always going to be the hottest ticket in town. Koko Isle was home to a $1.6M CASH sale that went $200,000 over asking price in March.

Hawaii Kai Market Report
For a real time look at all Active and Sold Hawaii Kai Homes & Condos over the last 6 months, check out the latest Hawaii Kai Market Report.
Buying a home in Hawaii Kai
If buying a home or investing in Hawaii is on your radar, please don't hesitate to give us a call, email, or kindly submit an interest form below. Helping our clients explore "Lifestyle Communities" like Hawaii is our bread and butter and we would love to brainstorm any questions or ideas you may have about your future real estate plans. We'll give you the lay of the land and help curate the Hawaii Kai neighborhoods or condo buildings that best fit the lifestyle that appeals to you.
Oahu Real Estate Interest