HOAKALEI RESORT PLANNING NEW SURF PARK IN EWA BEACH, HI
Posted by Koa Cassady on Friday, January 21, 2022 at 8:19 PM
By Koa Cassady / January 21, 2022
Comment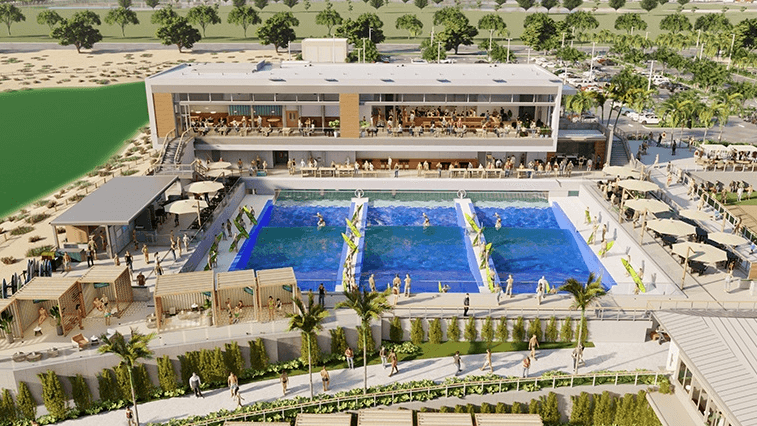 All Photos Courtesy of Haseko Development Inc
Hoakalei Resort developer, Haseko, is proposing to open the The Wai Kai Wave Park and Commercial Retail as early as February 2023. The Ewa Beach region has been buzzing with excitement over the past few years as Haseko teased it's plans to develop a 100ft wide man-made surf park that will serve as the centerpiece of Wai Kai Lagoon; a 52-acre body of water owned by the community.

Related post: Things to do in Ewa Beach | The LineUp at Wai Kai now open!
Wai Kai Lagoon replaces the developer's original plans to build a 120-acre boat marina over a decade ago. Since then, Ewa Beach has seen massive residential development on the heels of Haseko's flagship development, Hoakalei Resort; a 726-acre master planned community that sits adjacent to the Ocean Pointe. Hoakalei homes & Ocean Pointe homes are the two nearest communities to the Wai Kai Wave and Hau Bush, one of the Top 3 Beaches in Ewa Beach, HI.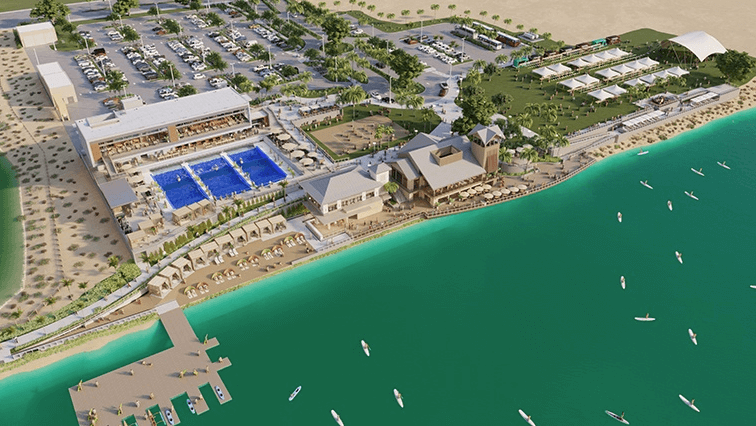 Wai Kai Wave Park
Project officials say the wave will feature technology from Citywave, a German stationary wave company, and will be operated by Surf Park Management, a California based company.
Surf enthusiast are undoubtedly salivating over the proposed scope and specs of this new West-Oahu surf break which is said to feature a breaking wave, not a barrel, at adjustable heights between 2 - 6.5ft. While it's no Waimea or Pipeline, we'll see consistent, year round surf in lieu.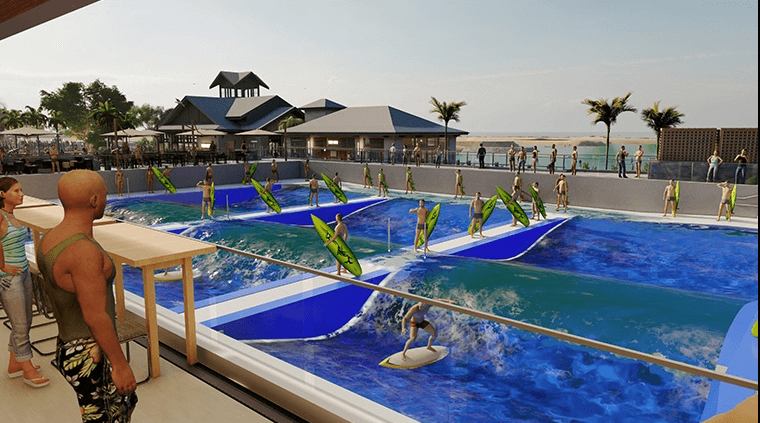 The wave can also be generated for single use as one long wave, or the party-wave function that sees the wave partitioned into 2 or 3 parts for multi-surfer use. Skill levels will range from entry-level to expert surf, bodysurf, or bodyboarding utility.
Wai Kai Lagoon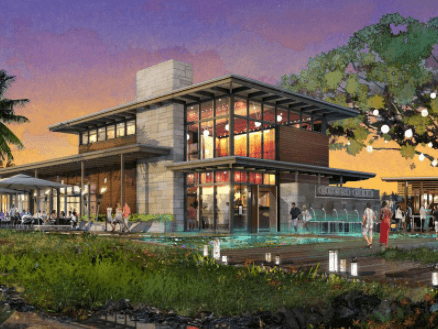 The "Wai Kai Wave" and surf park is the latest of numerous plans that have been floated to the public about what would occupy the site, including a $300M retail complex that was announced back in 2017.
At one point, the plan proposed 200,000sq of retail space to include 7 planned restaurants, 100+ commercial tenants, a health club & spa, all spanning roughly 52 acres. The new surf park will occupy nine of the 52 acres, although we're unsure how much of the original plan will manifest to the final plan.
Recent updates suggest this may be actually coming to fruition as Haseko is currently offering media tours of the complex which is now cited as a $100M project that includes a boardwalk, sandbars, event lawns, two restaurants, a coffee shop & bar, as well as watersports rentals for the lagoon near the shoreline.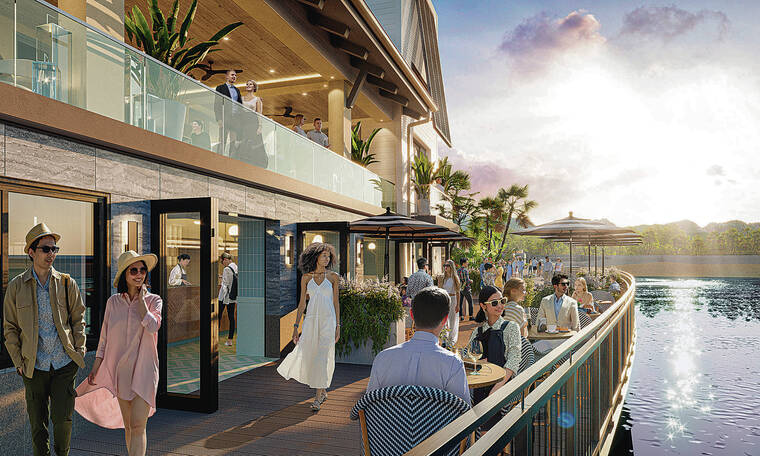 Along the boardwalk will be Kitchen Door; a restaurant by Michelin star chef Todd Humphries who's originally known for his Napa, California location. Kitchen Door Ewa Beach will feature boardwalk seating and an exciting fusion of Italian, American, & Asian cuisine that's sure to lands this spot in the Top 10 Ewa Beach Restaurants. Check out the Napa location's menu here.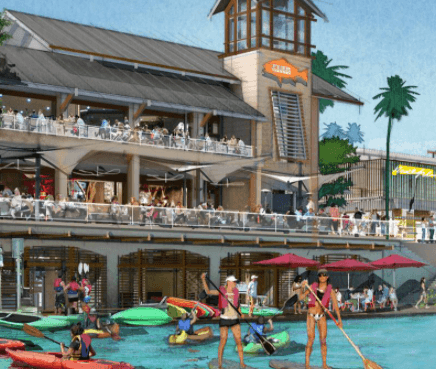 Homes Near Wai Kai Lagoon
If you're moving to Hawaii and want to be close to the action, look to the neighborhoods of Hoakalei and Ocean Pointe in Ewa Beach. Houses in Hoakalei will be nearest to the Wai Kai Wave and commercial retail and you'll see more premium prices as a result. Ocean Pointe houses in Ewa Beach will be the more budget friendly option while Hoakalei houses are generally regarded as the best luxury homes in Ewa Beach with golf course frontage.
Homes in Ocean Pointe and Hoakalei will see Wai Kai Lagoon supplement the current amenity set of Hoakalei Golf Course and Country Club, numerous community centers, and pools nearby.