HOWARD HUGHES PLANS 2 NEW HONOLULU CONDOS AT WARD VILLAGE KAKAAKO
Posted by Koa Cassady on Sunday, January 23, 2022 at 8:34 PM
By Koa Cassady / January 23, 2022
1 Comment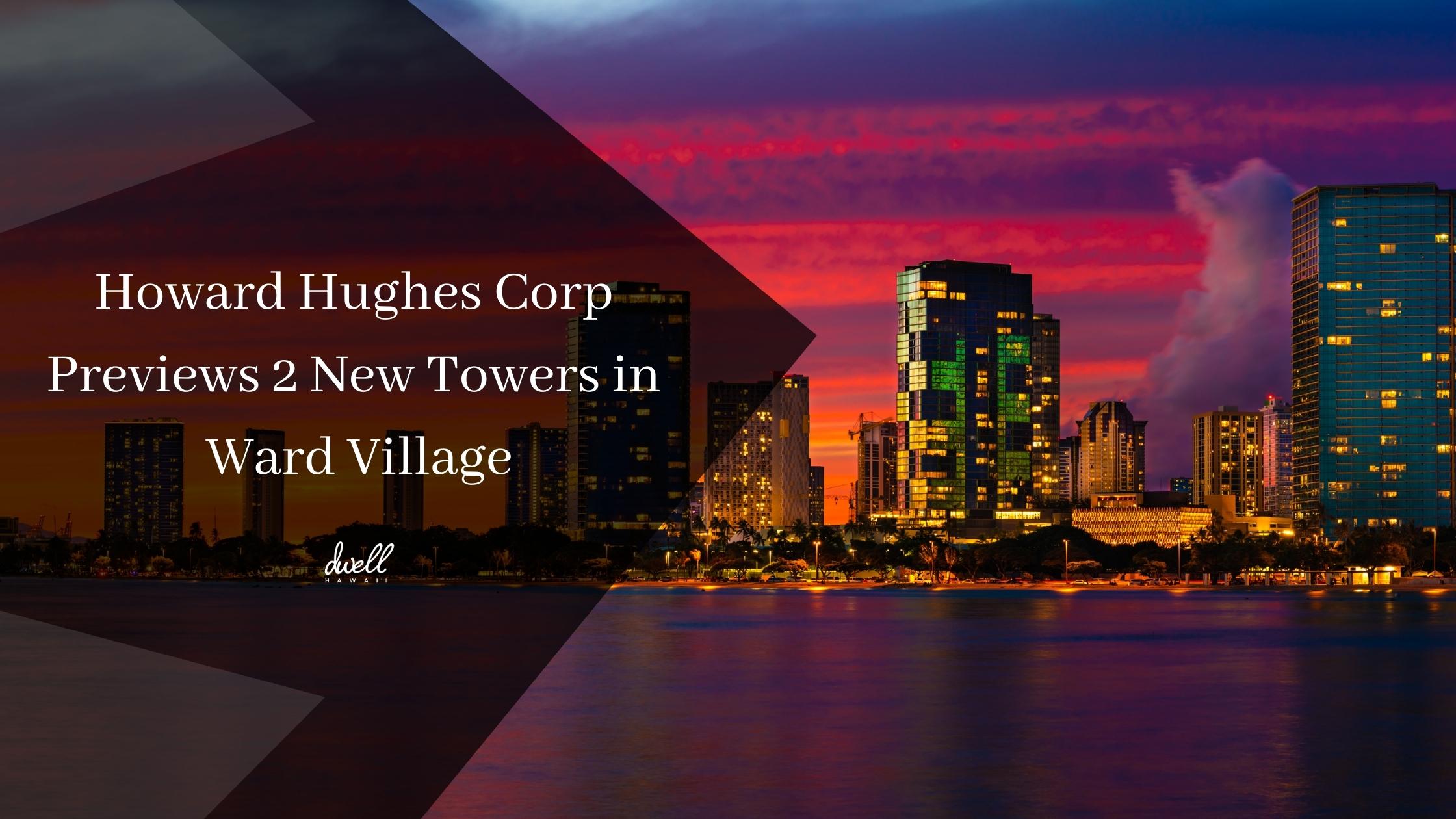 The Howard Hughes Corporation met with the board members of the Hawaii Community Development Authority on Wednesday to present a preview of the latest development plans in their highly acclaimed Ward Village master plan in Kaka'ako. The developer is proposing to construct the 8th and 9th towers of the master plan with construction slated to start in 2022.
Ward Village
Ward Village was named the 2018 Master Planned Community of the Year and their vision has seen a once industrial-dense zone transformed into the pinnacle of urban living in Kakaako. Wide, sidewalk-line streets and ground-level retail, restaurant, and shopping provide a neighborhood fully navigable by foot or bike. Premier proximity to Ala Moana Center and Ala Moana Beach Park reflect urban amenities second to none. The projected Honolulu Rail Transit will also thread the neighborhood, providing multiple stops and broadened community access to landmarks like SALT at Kakaako, Honolulu International Airport, on to the genesis of the rail in the Hoopili community of West-Oahu.
Ulana Ward Village is slated to be the largest, more moderately priced choice of of the two new Kakaako condos while The Park on Ward will provide a more luxury element. Here's the highlights:
Ulana Ward Village Condos


697 total units, tower will anchor the block bordered by Auahi, Kamani, & Pohukaina Streets
Expect the building to feature Reserved Housing units for sale. Read some of the common FAQ's here Honolulu Affordable Housing guidelines
Adjacent to 30,000 square-foot public park
Separate parking structure for residents
30,000 square feet of commercial space that may feature restaurants, retail, etc
The Park on Ward Condos


546 market-priced, mid luxury Kakaako condos
Tower will front Ward Avenue, the site once home to Sports Authority
Ground floor retail on every side of the building
Portion of build site will be allocated to increase size of adjacent public park

Completion of the two new Ward Village condos will align with Ko'ula and Victoria place, the 6th and 7th towers currently under construction, and will further Howard Hughes' vision of creating a 60-acre urban-utopia of 4,500 new hawaii homes that span a total of 16 towers. The rise of Waiea and Anaha luxury condos in Ward Village originally set the tone for the neighborhood and was closely followed by Ae'o; commonly referred to as the "Whole Foods Building." The 4th tower, Ke Kilohana, provided a "reserved housing" option of more moderately priced home while the 750-unit tower of 'A'ali'i is currently still under construction.
The Honolulu Real Estate Market has truly become the "Tail of Two Communities" as Ward Village and the Kapiolani Corridor continue their duel of urban planning and residential development. Kapiolani will also see two new Honolulu condos entering the market via Keeaumoku Towers; a 1,000 unit project pinned for the "Koreamoku" area of Honolulu in 2021.
If you have immediate Oahu new construction needs or would like to join our New Projects List for newsletter updates on Sales Launch Dates, Official Pricing Releases, Floor Plans, & Developer news, shoot us an email at [email protected]. We look forward to helping you explore your Oahu Real Estate options!