Kailua or Hawaii Kai? Comparing Oahu's Picture Perfect Neighborhoods
Posted by Koa Cassady on Monday, September 11, 2023 at 3:23:31 PM
By Koa Cassady / September 11, 2023
Comment
Most of the inquiries we get for living in Hawaii consists of some of the same criteria: "I want to live close to the beach." "I want to be able to walk and ride a bike." "I want to be near restaurants." "I want the weather to be good, and my price point is like one and a half million to $2 million."
So today we're going to compare the neighborhoods that typically land with most of the people we talk to: Kailua and Hawaii Kai. All three neighborhoods present an incredible lifestyle, they share some similarities, but they're also very different.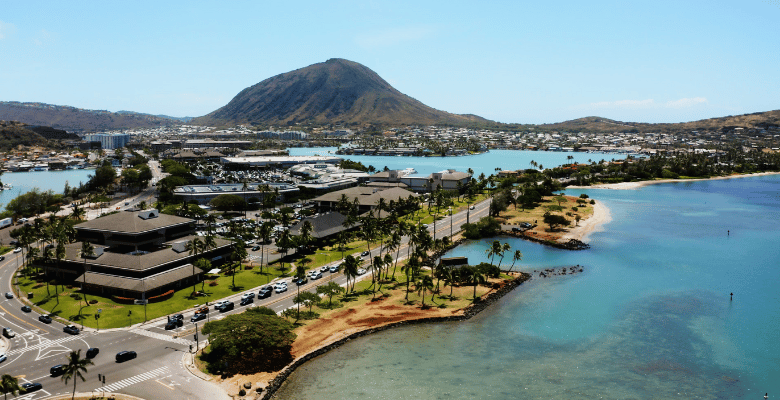 Restaurants, Shopping, Groceries
Now while Hawaii Kai and Kailua are very similar in terms of real estate prices, ocean proximity, and lifestyle, there's one complaint we have as Hawaii Kai residents and it's that we don't have enough restaurants. If you've seen our other Hawaii Kai videos, you'll know that I've been to Island Brew Coffee and I've talked about Roy's and Liko's. Those places are wonderful but outside of that, there's really not a whole lot going on.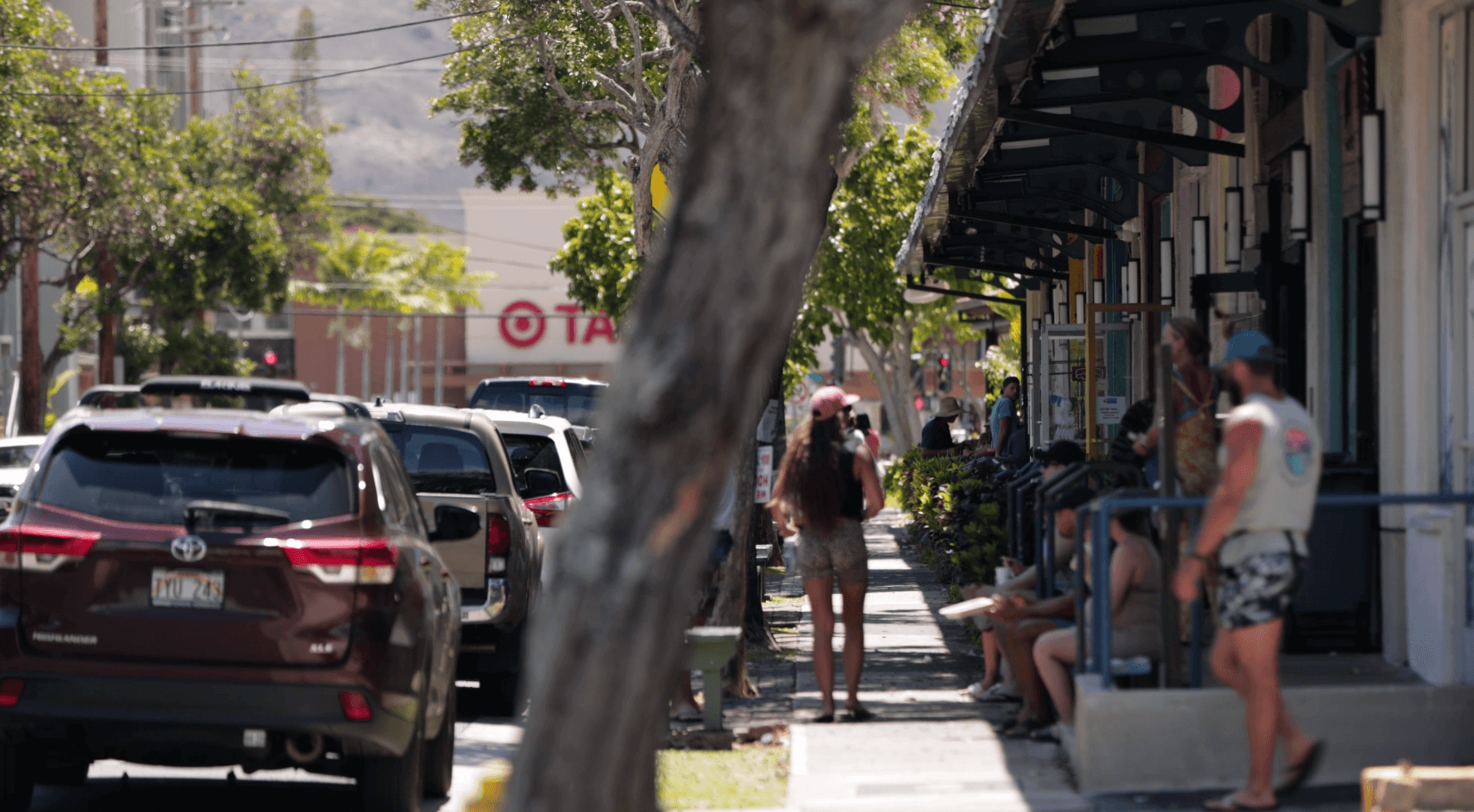 Hawaii Kai sees more takeout places to eat, but they close pretty early. There's no happy hour, not a lot of other coffee shops besides Island Brew and Starbucks, but in Kailua... oh my gosh, great coffee and cute places Rise and Grind, Morning Brew, or the Solar Shack.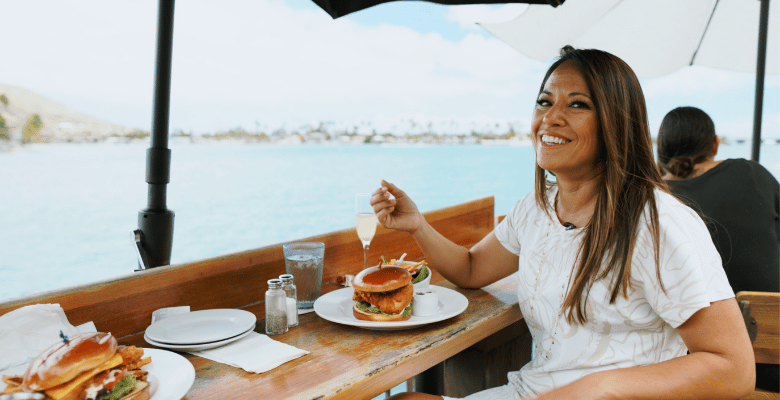 Kailua restaurants do a really good job of creating indoor/outdoor dining arrangements. You'll see this at restaurants like Goen, Maui Brewing Company, and Buzz's steakhouse; all of which present a fun, casual dining experience with happy hours. There's even in a speakeasy in Kailua! Overall you just see a lot of people meeting up and fellowshipping and having community throughout the day.
Kailua is very much more of a town. You can pretty much do everything by foot or on bike, or at least if you get in a car, you don't have to leave Kailua. There's a Target, a Whole Foods, a bunch of smaller boutique retail shops, coffee, and cafes like Nalu Healthbar; as well as surf shops.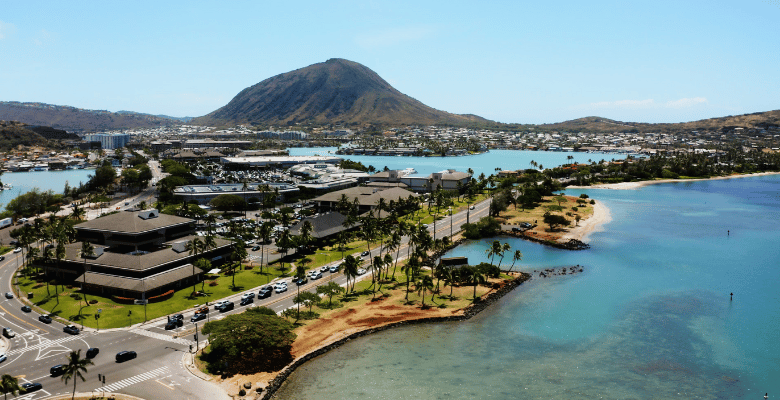 In Hawaii Kai, you don't really get this type of experience. No Target or Whole Foods BUT..there's Costco, and it's the best costco. Living in Kailua sees you driving to Hawaii Kai just for Costco which might tip the neighborhood scales for some. You just don't have variety that you have see in Kailua, and you certainly can't walk to it or bike to it as easily.
Winner: Kailua
Beach Life
And as I've said earlier, Hawaii Kai is not a beach town, its more of coastal town. Don't get me wrong, nearby Sandy Beach and Hanauma Bay are more than fabulous beaches but its the access to them by foot or bike, or lack thereof, that disqualifies Hawaii Kai as a beachtown. You're still only 10 minutes max from both beaches, no matter where you live in Hawaii Kai.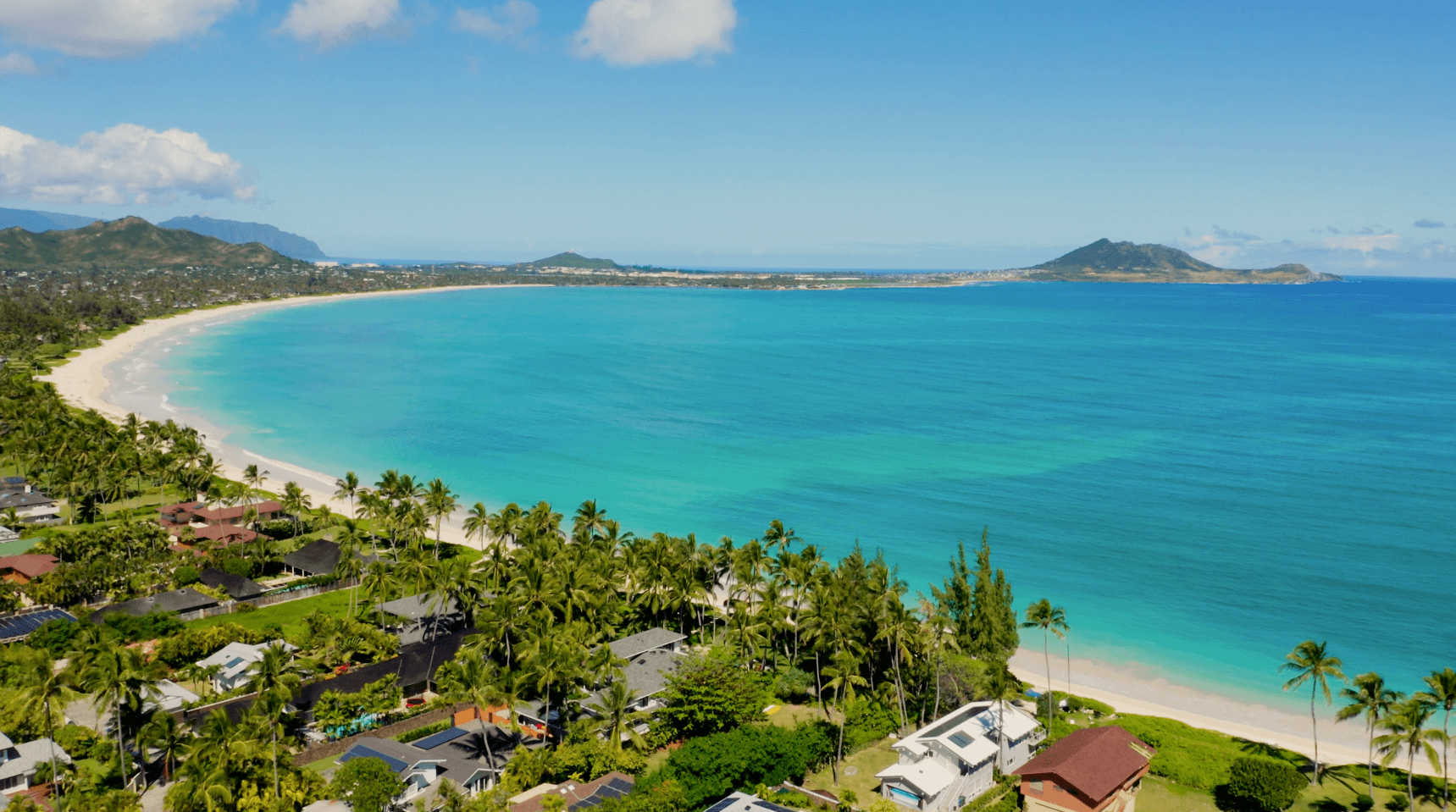 Sandy Beach is likely the most notorious body surfing and boogie boarding beaches on Oahu and you should know that this place is buzzing on weekends. This is not the beach for those looking to lounge around in the water, or for young kids. Hanauma Bay would be the snorkeling equivalent and it's a bit of a hike down to the water. Parking for both beaches isn't automatic -- you may need to search a bit.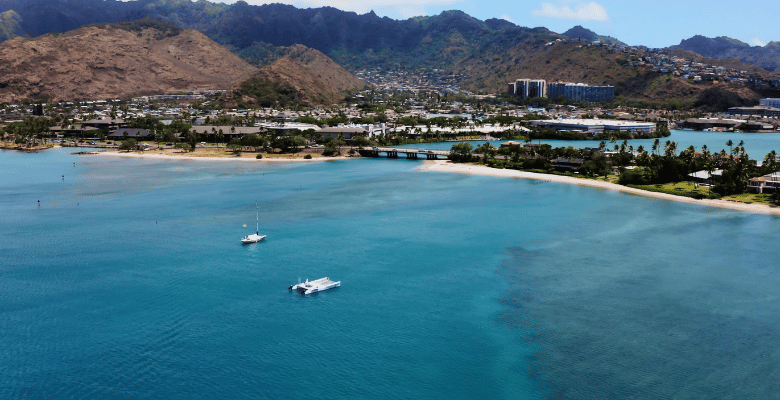 Kailua Beach and Lanikai might are arguably the best beaches on Oahu so it's pretty tough for any other Oahu region to compete on this front. Miles of powdery white sand, gentle waves(most times), and plenty of space to spread out. Not to mention they're walking distance from most of the region.
Kailua is hotspot for kite surfers but not a good fit for traditional surfers. Hawaii Kai surfspots like China Walls and Sandy Beach make this the better fit for more experienced waterman.
Winner: Kailua
Real Estate, Types of Homes
The majority of Kailua homes give you great proximity to the beach, on flat roads and sidewalks. Some neighborhoods like Kalama Tract and Kuulei Tract offer homes in Kailua that are merely a few blocks away while neighborhoods like Beachside and Lanikai will offer you beachfront living, or less thank a block away to Kailua Beach.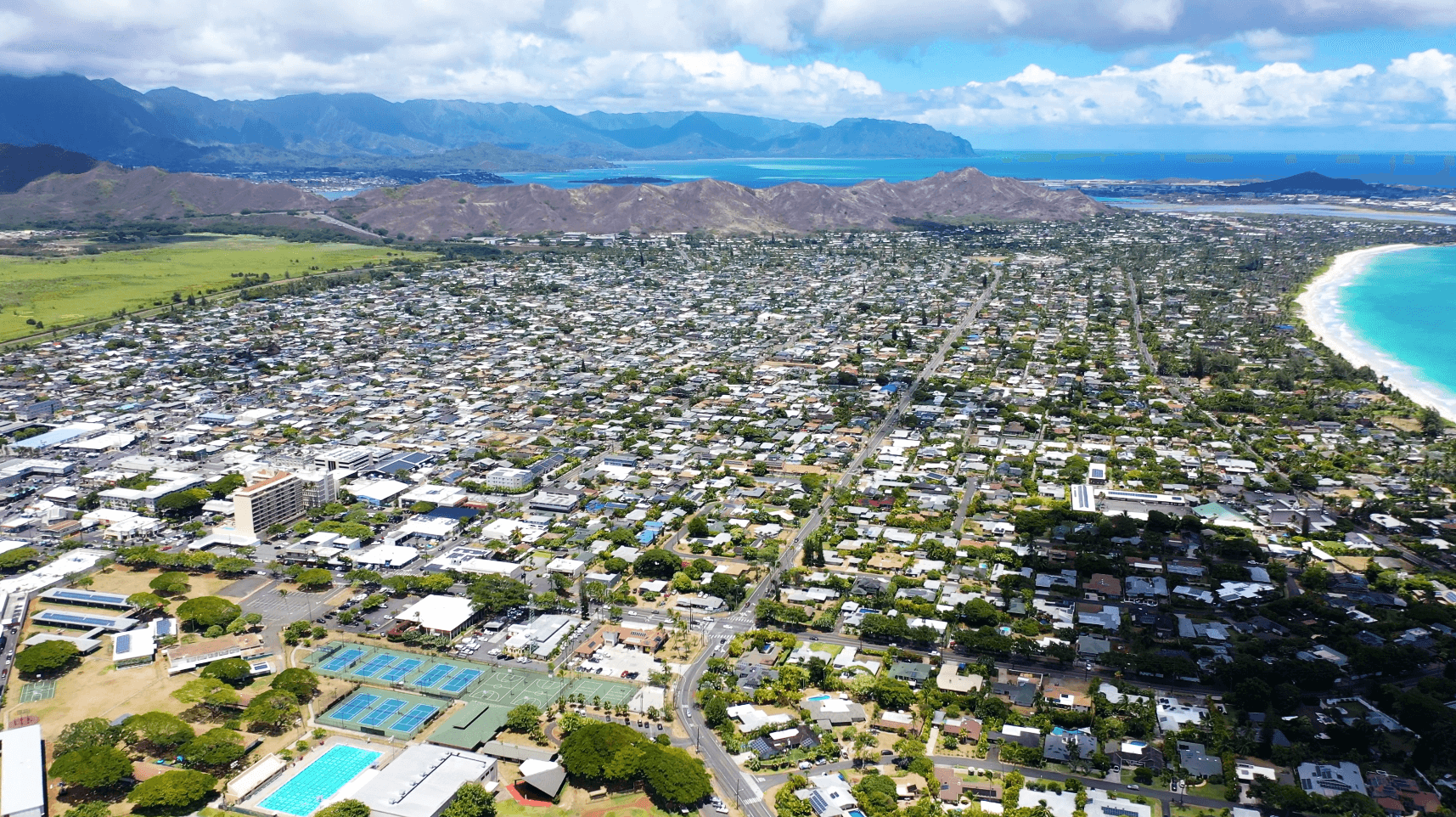 Kalama Tract/Coconut Grove Homes for sale are typically what are buyers are looking for, with home prices between $1.5 million for smaller lots of 5,000 - 7,000sq into the $2 millions for lot sizes of 10,000sq or more. Some larger estates with pools or those closest to the beach will break the mold at $3M. Beachfront homes in Kailua will see you spending between $6M - $29M.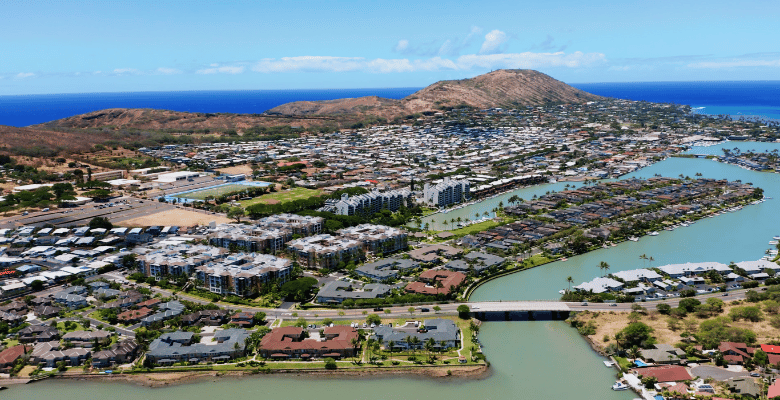 The Kailua real estate market has a pretty limited condo and townhome variety, much more limited than Hawaii Kai for sure. Condos for sale in Kailua and Hawaii range between $650k - $1.5M. Hawaii Kai is the clear winner for anyone looking for ocean front condos for sale though. Look to neighborhoods like Kuapa Isle and Koko Villas for large marina front condos for sale in Hawaii Kai.
The single family homes for sale in Hawaii Kai exhibit similar pricepoints of Kailua except they're often larger in size and the region doesn't see many homes between $5M - $10M.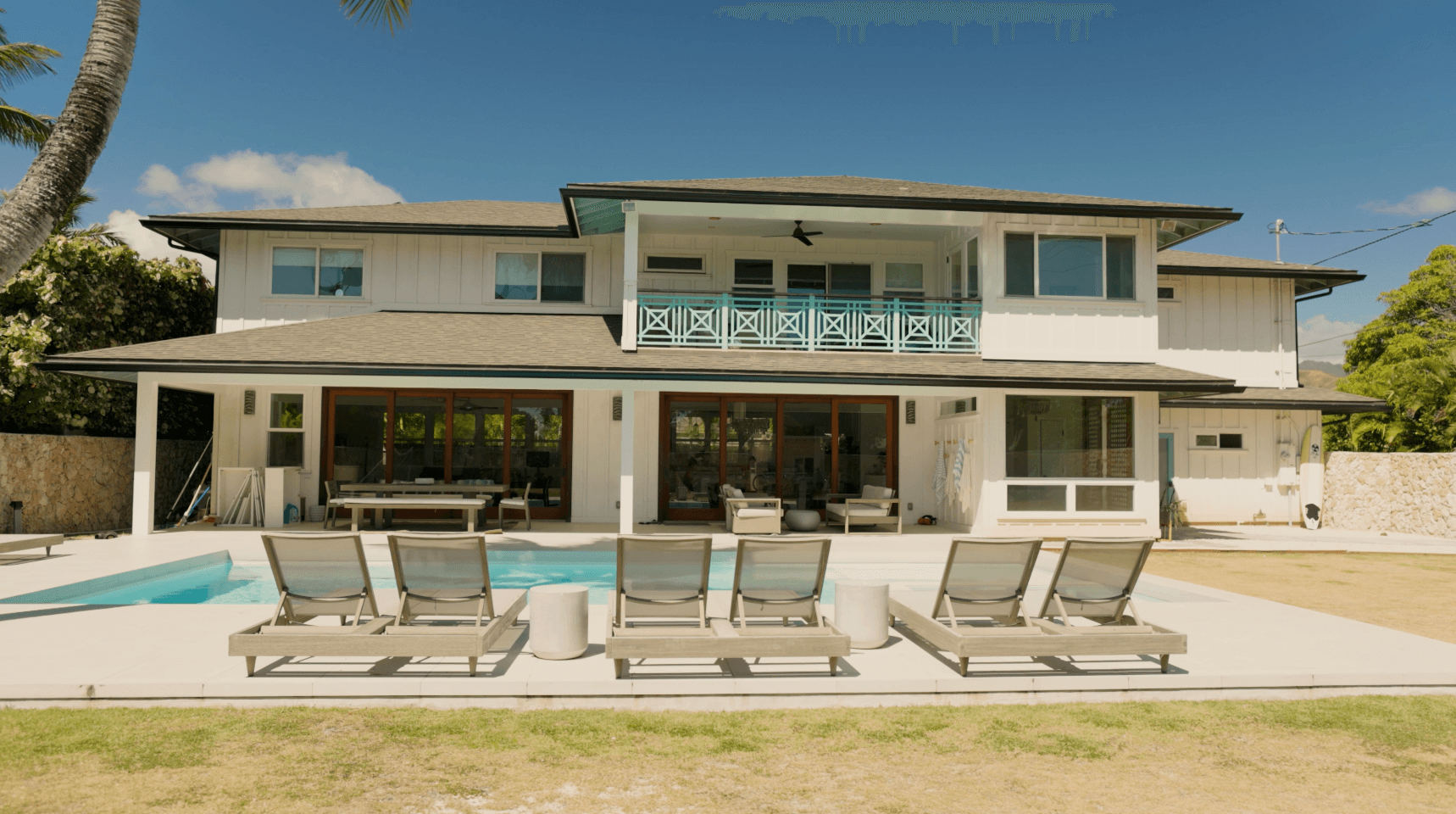 For our clients that are looking for a bigger house, good schools, and a community with more of a "master plan" feel, Hawaii Kai is typically the neighborhood they gravitate to. Having the ability launch a standup paddleboard or a kayak in the marina is enough of a beach trade-off for most and makes them feel like they're getting the ocean water experience they might miss in Kailua.
Unlike Kailua, Hawaii Kai doesn't really have "the town" where you can walk and go to the coffee shops from your house but you do have a proper shopping center at Hawaii Kai Town Centre.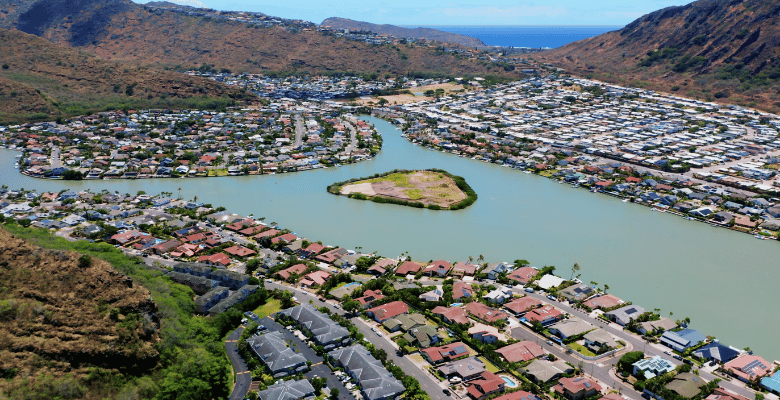 If you're looking for houses for sale in Hawaii Kai you should budget around $1.5M - $2 million for a four bedroom home with a modest the yard. It could have a pool and it may have ocean views if you're in one of the Hillside communities like Mariner's Ridge or Hahaione in Hawaii. For more specific Hawaii Kai neighborhood insights, check out our recent Living in Honolulu series that featured a deep dive into the neighborhood. We also have videos on the lifestyle of Hawaii Kai, Things to do in Hawaii Kai, and the luxury neighborhood of Portlock.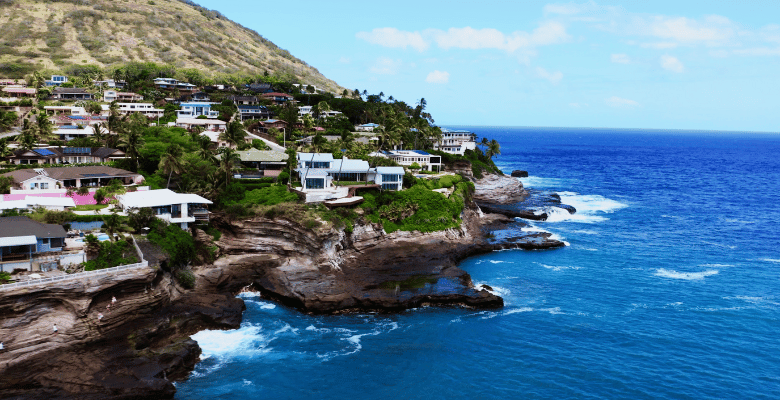 Despite it's varying topography, Hawaii Kai is still a very walkable community. You can ride a bike in much of the lower, flatter elevations as the streets are wide, well-planned, and equipped with sidewalks. You're not necessarily going to get to walk to get coffee or ride a bike to the beach. Winner: Hawaii Kai
Weather
The weather in Hawaii is pretty sunny, more sunny days than Kailua for sure since it's oriented on the southern coast of Oahu, like Waikiki. You'll definitely have a rainier experience in the more elevated Kailua communities like Maunawili and Olomana Heights. Winter weather in Hawaii gets a little too overcast for me. The days seem short as the sun tucks behind the cloud buildup on the mountains which dims things more than I'd prefer. Winner: Hawaii Kai
Sunrises & Sunsets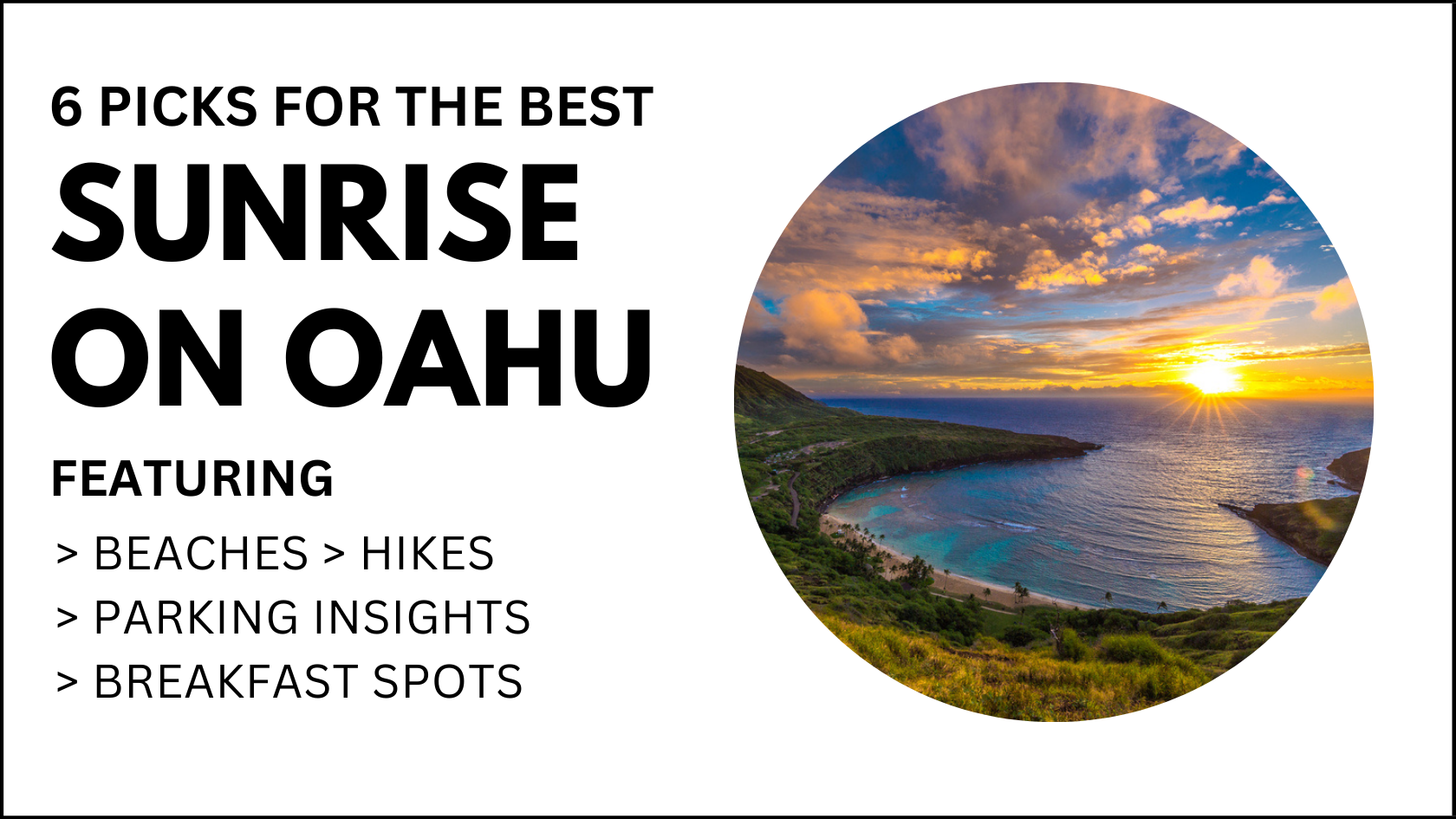 Kailua is the best place to be for the best Oahu sunrises; moonrises even! Pick any spot across miles of beach in Kailua, or atop the Lanikai Pillbox Hike and you're in for an incredible sunrise. Catching a sunrise in Hawaii is only possible atop Koko Head or Makapuu Lighthouse trail. Neither neighborhoods are going to offer you a sunset though due to their East-Oahu locations. Winner: Kailua
Community & Tourism
Both regions receive high marks for their "community" vibes with numerous gyms, paddling clubs, community parks, farmers markets, etc. Check out the Kailua Farmer's Market on Thursday's for sure; it's one of the neighborhood bright spots.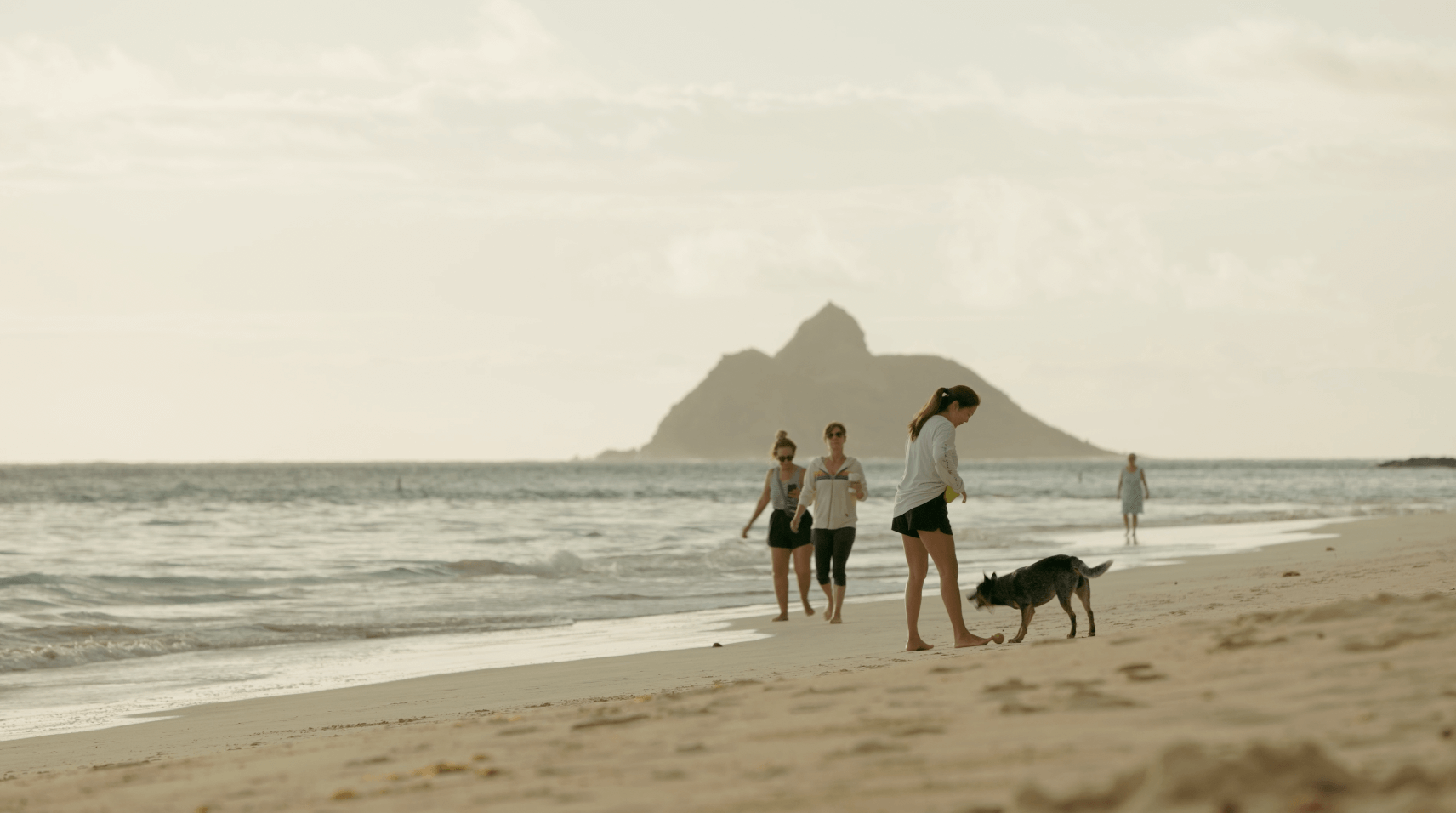 You're going to feel much more of the tourism in Kailua because tourists tend to stay in Airbnbs within the community or come over from Honolulu in rental cars or tour buses. Whereas in Hawaii Kai, the tourists are usually just passing through on their way to the hikes I mentioned above, Sea Life Park in nearby Waimanalo, or just because they wish to take scenic route to Kailua. Winner: Tie. Unless Kailua's tourism breaks this for you.
Exploring your options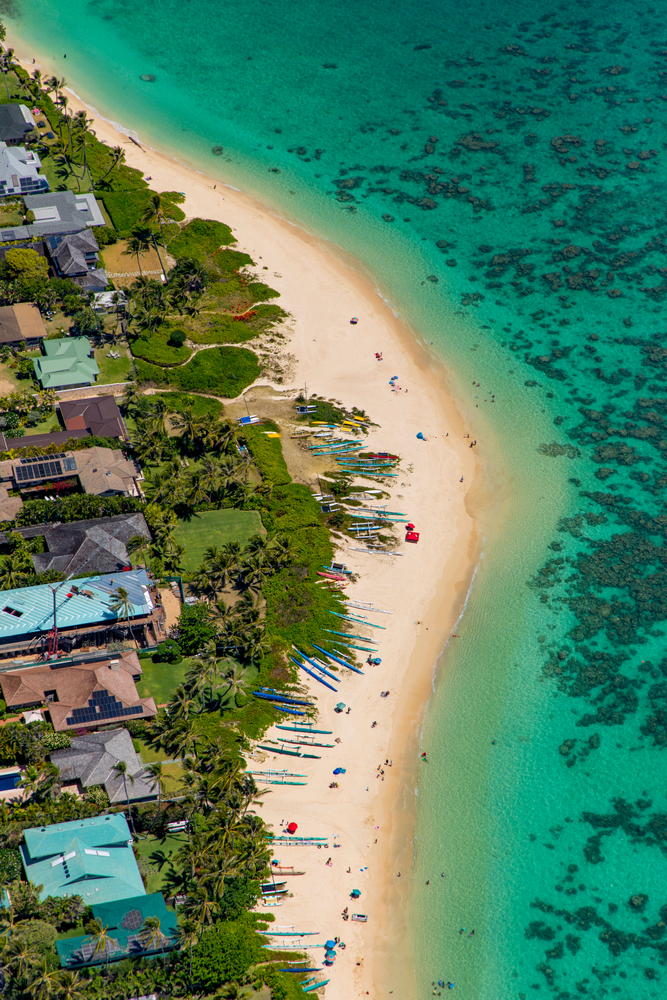 Now, we have a lot of clients that come into town that aren't convinced after watching videos that one neighborhood is really for them, even after we talk to them on the phone and try to assess all of the goals.
We realized that getting here and actually experiencing a community and seeing it and feeling it is so much more different from watching a video.
So Koa and I would love to talk to you. We'd love to brainstorm with you about your goals and about what you're really looking for. Our hope is to make this really efficient for you with the videos.
But talking to you also is a way for us to make sure that we're really addressing what it is that you're looking for. So please get in touch with us [email protected]. We would love to help you!