Koa Ridge Hints at First Home Site Location on Kamehameha Highway
Posted by Koa Cassady on Friday, February 21, 2020 at 8:30 PM
By Koa Cassady / February 21, 2020
Comment
The Koa Ridge Oahu 2020 Update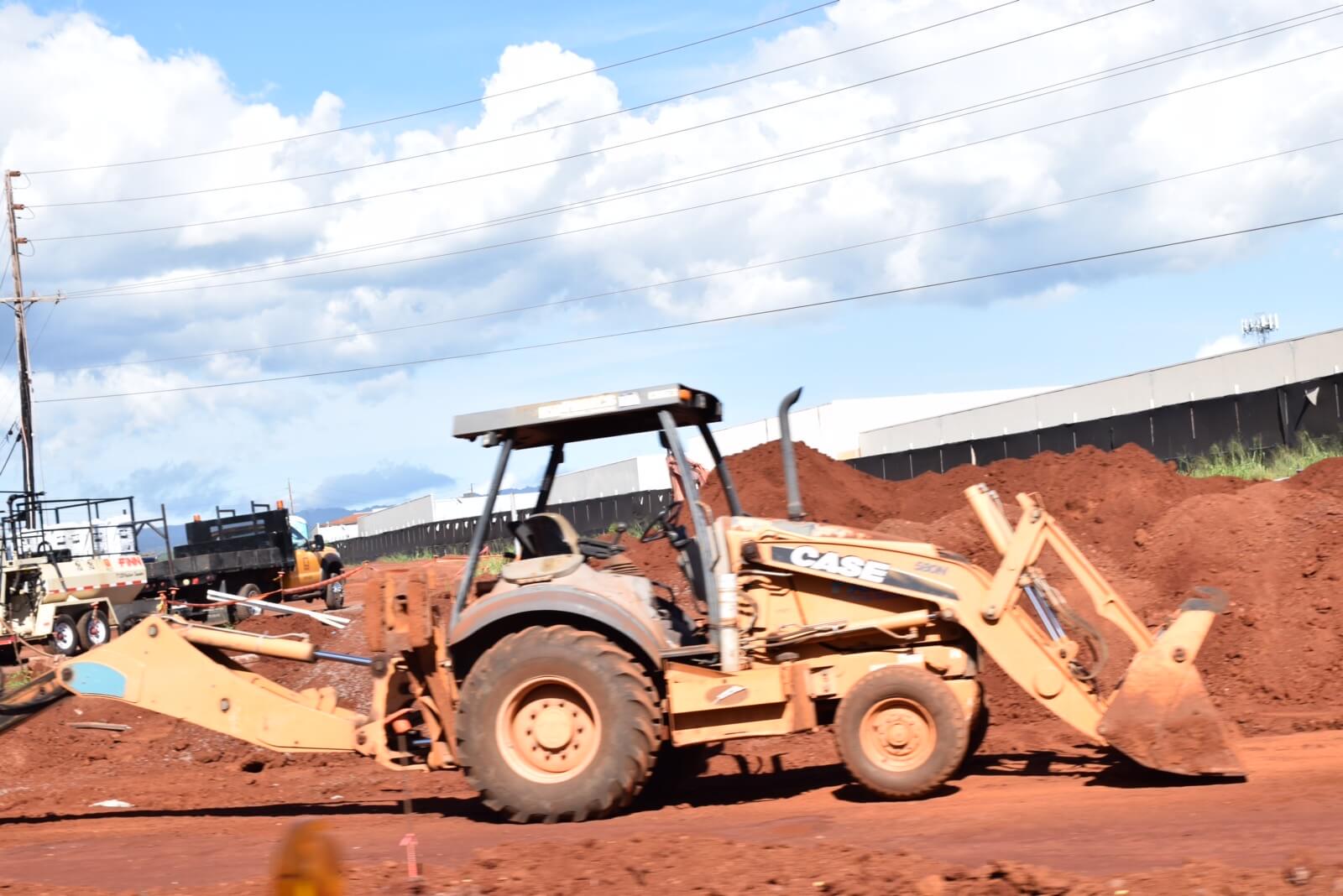 The public has been on pins and needles waiting for the long awaited commencement of Koa Ridge home sales, and it's no secret that the project has been plagued with delays. I was cautiously optimistic about the "Late 2019" estimated sales launch date that was first dangled in 2018, but 2019 came and went and here we are! While I encourage my clients not to put ALL of their eggs in the short term Koa Ridge basket, the most recent Koa Ridge update has shifted my sentiments towards confident optimism. This is due mostly in part to the heavy machinery on site that's currently moving rusty-red earth near Kamehameha Highway in Waipio. Finally, a sign of life!
For those salivating over the impending release of Koa Ridge homes for sale, the sight of dozers and excavators is undoubtedly "breaking-necks" of passerby's that commute in and out of Waipio and Mililani via Kamehameha Hwy. Recent communications with developer indicate that this will the be very FIRST site of Koa Ridge homes so if you're a prospective buyer, be ready to plant your flag and stake your claim. Reference the pin drop on the photo below for reference.
Will Koa Ridge Be Sold by Lottery?
It safe to say a land-grab at the project won't be easy. The sheer amount of inquiries I've received on Koa Ridge since my tenure in the Real Estate business points to this being an intensely competitive project. The Hoopili and Kakaako neighborhoods rise to similar levels of "buzzworthy" as it pertains to Oahu new home projects and the Lottery-styled sales strategy exhibited by those developers are probably a good indication of how we should expect the Koa Ridge Sales to be rolled out.. At least I hope so.
Lotteries are definitely the most humane. I've personally spent a few nights camped outside of new development Sales Galleries where homes were offered on a first-come-first-serve basis after a Sales Launch Announcement. You learn a few things:
Aloha Spirit is REAL. Despite dozens of people competing for shelter, everyone more or less looks after each other. Friendly conversation with the person behind you in line may result in a bowl of beef stew, just when you needed it most.
The bigger your family the better. 4-6 hours shifts split up amongst your cousins beats 72 hours straight, any day. You're not Bear Grylls.
Mosquitos are the real winners.
So cross your fingers for a Lottery, unless some new innovative way of fairly offering homes to dozens of eager buyers has been concocted. Say your prayers, cross your fingers, and be nice to the homeless(as you should), because you're going to need some good will on your side.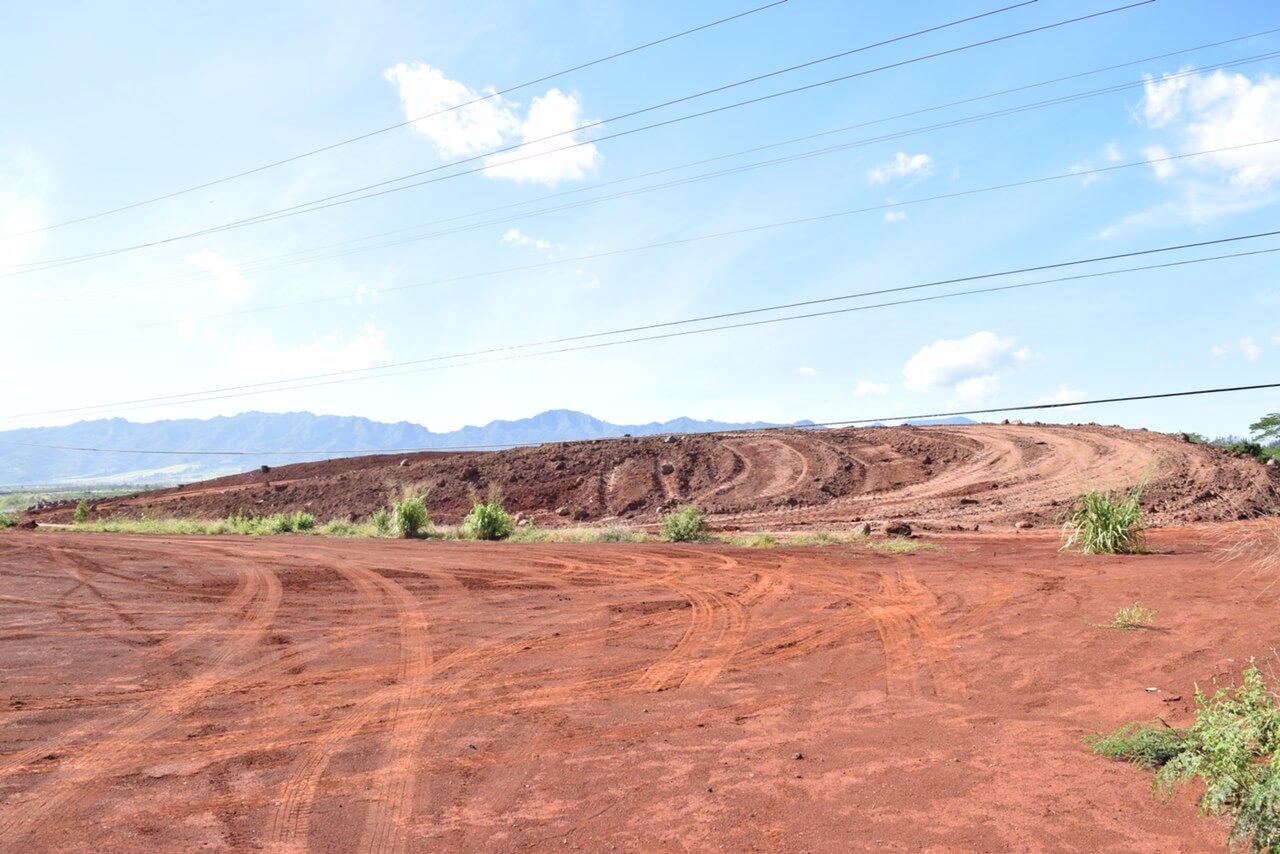 Yay-Big by Yay-Tall
The activity we're seeing at the build site is a definite point of optimism. This is most likely a sign of the mass-grading and infrastructure stage of the project and you'll know things are really getting hot and heavy once you see foundations and framing starting to go up. So what is the timeline now? I am sure that Koa Ridge sales team is being inundated with this question every day, which is why you likely won't be able to get them on the phone nor will your receive a quick response by email.
My last communication with them indicated that Castle & Cooke Hawaii is now aiming for a 2nd Quarter sales launch, so let's call it LATE 2nd quarter to be conservative. The sales rep also mentioned that they plan to start sales off of Floor Plans and Renderings alone, meaning the first buyers will be have to make a decision without having seen a Koa Ridge Model Home yet.
They don't expect to have available model homes until the end of the year which means you better have a good imagination. So over the next few months, might I encourage that you practice visualization techniques to help you cope with the decision you'll have to make come 2nd quarter. Close your eyes, and imagine yourself handing over hundreds of thousands of dollars to someone telling you, "Your house will be roughly yay-big, by yay-tall, and OMG...you're going to love it!"
Koa Ridge Prices, Floor Plans, and Insights
- We still don't have any details on pricing or floor plans and don't expect that information will be available until the sales launch in Q2. Check back with us in a few months as we continue to harass the developers for more information and be sure to sign up on the Koa Ridge Interest List and follow our @dwell_hawaii to be the first to know about Developer News, Future Sales Releases, Floor Plans, and Pricing as we receive it.
- We do know that there will be Affordable Housing options will be made available by a state-run Affordable Housing Agency but majority of sales will be featured at Market Prices for townhomes and single family homes.
- I'm often asked about the availability of Koa Ridge Rim Lots or Ridge Homes and I believe we will see these options as well; although limited. Take a look at the northern most part of the Koa Ridge site as this is my best guess as to where perimeter lots will be located.
- You will be able to use your VA Loan to purchase a home at Koa Ridge. For most new project sales like Ala Moana and Kakaako condos, this isn't the case.
- If you already own a home and hope to sell that home in order to purchase at Koa Ridge, be sure to let us know when joining the interest list so we can explain how home sale contingencies work(or don't work) as it pertains to purchasing a new construction home. It's important to have a game plan ahead of time and we're here to help equip you with all the info need to approach your future real estate plans with confidence.
Disclaimer: As with all Oahu New Home Projects, the developer reserves the right to change any and all information at anytime. While we expect most of above to hold true, it's all speculation at this point!