Ko'ula Ward Village Welcomes New Owners
Posted by Koa Cassady on Thursday, September 22, 2022 at 4:28 PM
By Koa Cassady / September 22, 2022
Comment
It was truly a pleasure to tour Ko'ula Ward Village today; a brand new luxury Kakaako condo that welcomed it's first owners this week. This is the most impressive building to date from developer Howard Hughes Corp and that's saying a lot considering the builder's reputation for shock and awe with each new condo release. This one just hit different.
This was a refined, luxury experience, on par or better with my time spent at the Waiea condo project. Either I need to stop in to Waiea to refresh my memory or Ko'ula has truly set a new bar. Perhaps it's the bright white exterior facade, a first in the Ward Village Master Plan, that sets it apart from it's darker predecessors like Anaha, Aalii, & Waiea.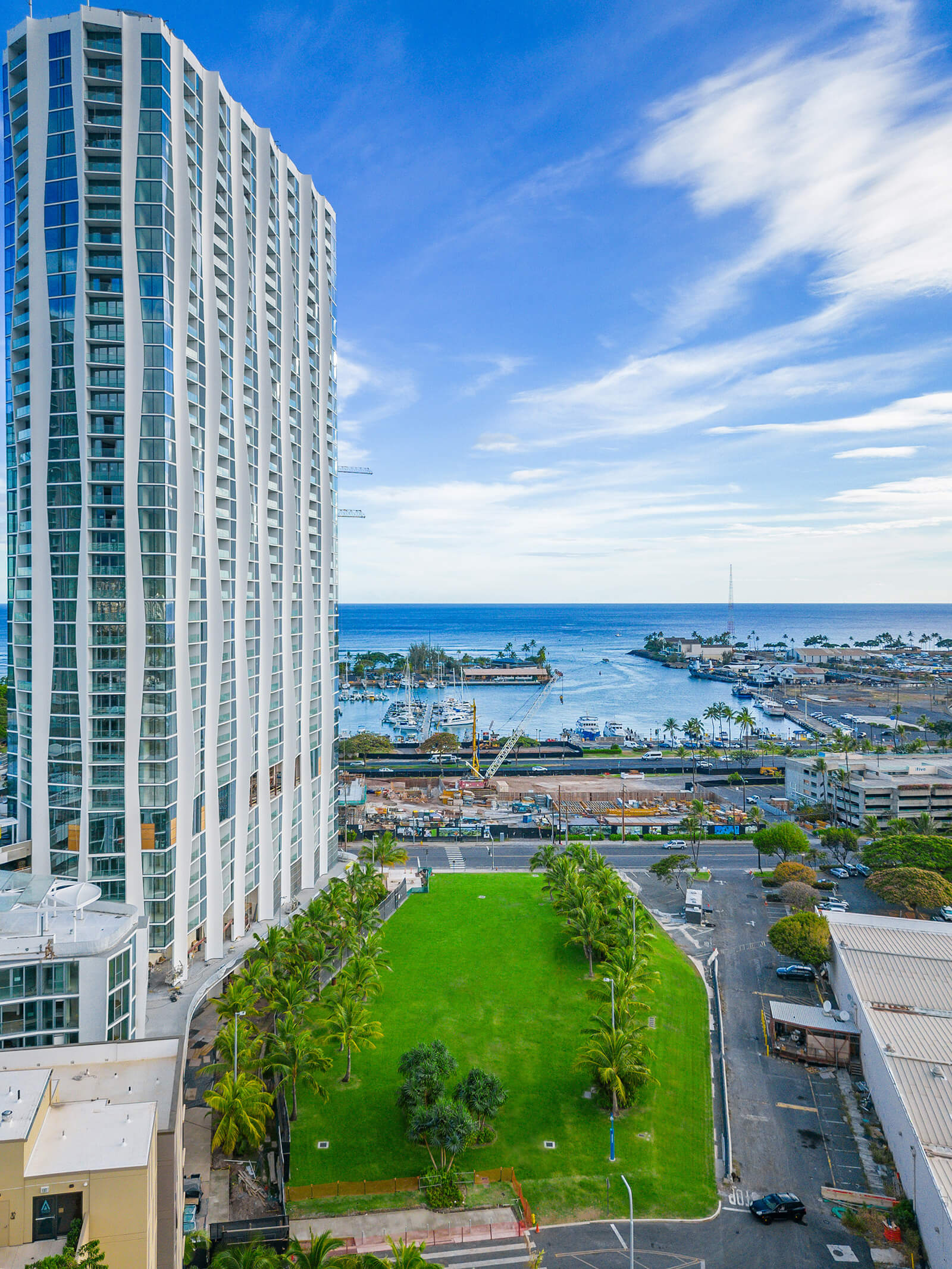 When then building was first proposed, architect Jeanne Gang teased that the design would resemble "a sculpture rising from a garden.' She nailed it. The artfully designed structural columns weave in and out, rising from Victoria Ward Park to the penthouse level.
Interior designers Yabu Pushelberg outdid themselves; contrasting the building's bright white & airy exterior with moody, darker interiors through the lobby and common areas. Stained wood and cladding follows you through the halls, accented by natural wood furniture pieces that offer numerous lounge areas as you traverse through the indoor amenities; chef's kitchen private dining room, and owner's lounge.
Light, natural earth tones are featured in the flooring and cieling wood choices, resembling Waiea but with more wood and less neutrality.
One thing that remains constant is that Ward Village condos never disappoint in the amenity department. Check out this quick spin through the amenities to get a feel for the common spaces. We weren't able to access the reservable Guest Suites but they're there, nonetheless.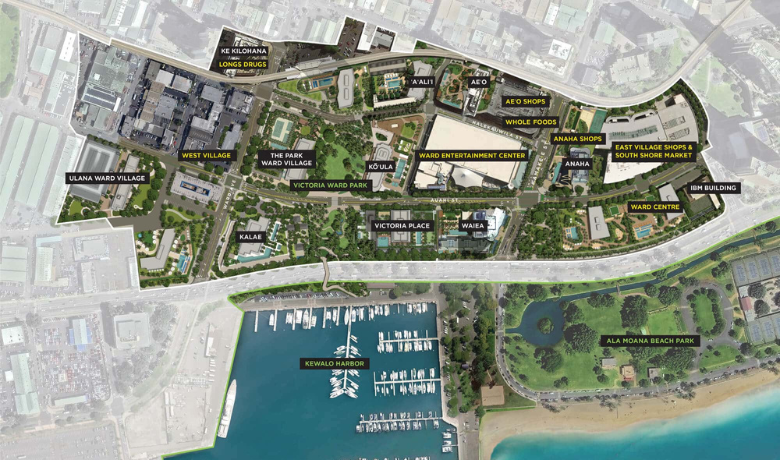 Although the building sold out prior to construction completion, we are seeing a trickle of new, never lived in, Ko'ula condos for sale starting to hit the market. It's commonplace to see investors reselling Oahu new construction condos as soon as they get keys in hand. It'll be interesting to see what kind of gains are netted given current market headwinds. Give it some time, but we may see some good opportunities to pickup a deal from a desperate owner if they're forced to wait longer than they expected to liquidate.
While it's hard to believe that Ko'ula could be beat, count on it. If you're willing to wait, Kalae Ward Village is one of 3 new Honolulu condos set to release before the end of the year. This will be "First Row" building with unobstructed ocean views and what I've seen thus far...I know it's cliche.. but it's the one to beat. This new Kakaako condo likely won't be built until 2026. If you're needing something sooner, there's still a handful of units avaiable at The Park Ward Village and Victoria Place, currently under construction.
Buying a New Honolulu Condo
If you need help understanding the Hawaii new home market, please give me a call. We'll brainstorm a little bit and once I have a solid understanding of the lifestyle that appeals to you and what's meaninful to you in a home, I'll curate a list of the buildings that I feel best fit your needs. My team of Kakaako realtors has represented dozens of buyers in the neighborhood and we look forward to guiding you through the new construction purchase process as well.