5 Reasons You Will Love Living In Kailua Bluffs, Oahu
Posted by Koa Cassady on Monday, April 25, 2022 at 2:01 PM
By Koa Cassady / April 25, 2022
Comment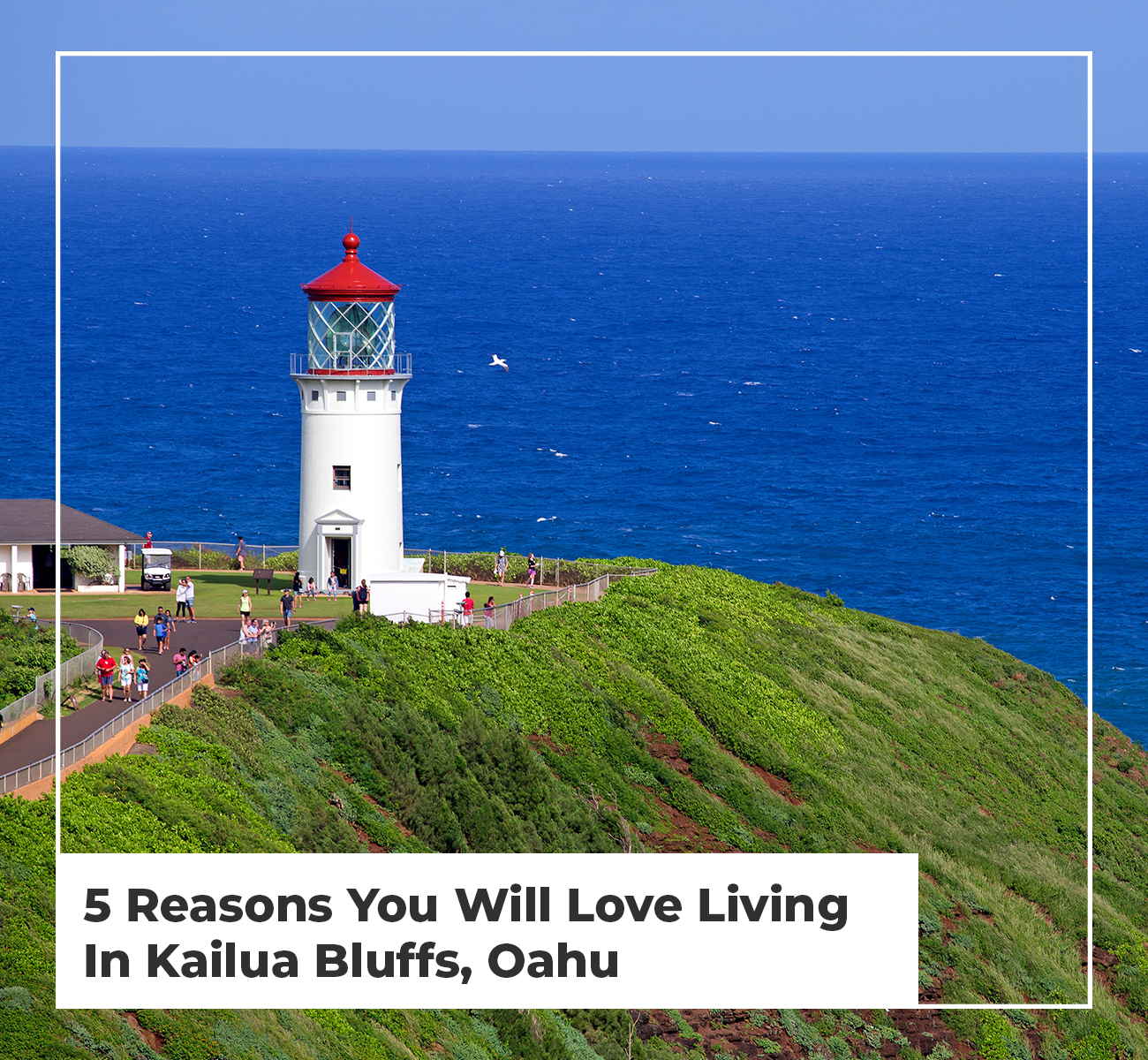 Kailua Bluffs is a beautiful community in Kailua's south end, located on the windward coast of Oahu. Boasting an ideal location and stunning natural surroundings it's hard to think why anyone wouldn't want to call the neighborhood home. If you are considering a move to or around Oahu, read on to see just 5 of the top reasons you will want to check out Kailua Bluffs.
Kailua Bluffs is north of the neighborhood of Waimanalo and lies at the bottom of the Keolu Drive loop and west of Akamai Street.
Here are five more reasons to love living in Kailua Bluffs, Oahu.
1. Location of Kailua Bluffs, Oahu
Located alongside and bordering the Kalanianaole Highway (Highway 72), Kailua Bluffs is the last neighborhood in Kailua before you reach Waimanalo. The location of Kailua Bluffs places it closer to the Pali than Kailua's town side, making a commute to Honolulu a little shorter, less than 30 minutes drive.
Kailua Bluffs, situated on a higher elevation than other communities in Kailua, provides spectacular views of the surrounding area - either Kailua town to the north, Koolau Mountains to the northwest, or Kailua Bay and the ocean to the east, depending on where you stay in Kailua Bluffs.
Ideal location, close to beaches such as Kailua Beach, Lanikai Beach, and beaches in Waimanalo, with beautiful views and scenery and a laid-back lifestyle, some of the reasons you will love living in Kailua Bluffs, Oahu. Let's dive deeper into these reasons.
2. Homes in Kailua Bluffs, Oahu
Kailua Bluffs dates back to the mid-1980s. Originally a tract housing development in the 1980s, where the older homes from that era are easily discernible by their original architecture and similar designs. After a decade, Kailua Bluffs later converted to residential development in the 1990s, when custom-built single-family homes sprang up and continued into the 2000s.
In essence, Kailua Bluffs is a newer neighborhood of single-family homes built in the 1980s, 1990s, and early 2000s. Many of the homes today have been through some renovation or completely rebuilt. The real estate market in Kailua is at a premium, and although homes are not cheap, Kailua Bluffs offers more affordable homes than other neighboring communities.
Homes in Kailua Bluffs are beautiful, with large lot sizes and lush tropical vegetation. Property types are single-family homes, typically two stories, with four bedrooms, two or more bathrooms, and between 1,500 to 3,000 square feet in size. The lot sizes vary from 5,000 to 11,000 square feet. Homes with large lot sizes even come with pools or jacuzzis.
Homes are nicely spaced and have enclosed garages. Features such as large lots and elevation located in a hilly area, these homes almost always have stunning views of either the mountain or ocean.
While the price may deter some, they will be glad to know that among single-family homes, there is a small cluster of townhouses also developed. You can find these townhomes along Kahako Street.
The townhome community in Kailua Bluffs provides a more affordable option to those wanting to live in this neighborhood. Townhomesinclude three bedrooms, two bathrooms, a two-car garage, and are approximately 1,000 square feet.
Kaopa Park Place is a townhome community of duplexes with 40 units, located along Kahako Street in Kailua Bluffs. It provides quick access to Kalaniana?ole Highway and Pali Highway. Units in this duplex rarely come on the market.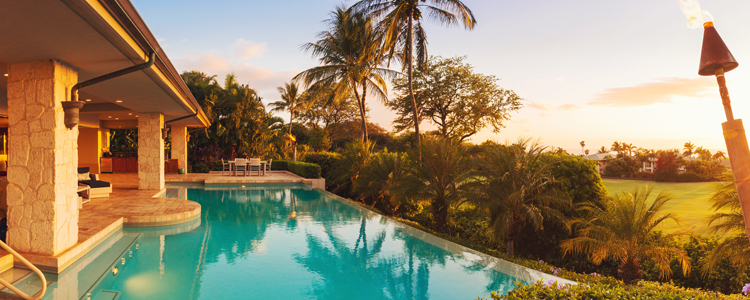 3. Schools close to Kailua Bluffs
Students who reside in Kailua Bluffs attend the following two schools:
Keolu Elementary School
Location: 1416 Keolu Drive
Caters to: Pre Kindergarten to Grade 6
Kailua High School
Location: 451 Ulumanu Drive
Caters to: Grades 9 to 12
Other public schools in the area include:
Enchanted Lake Elementary School
Location: 770 Keolu Drive
Caters to: Pre Kindergarten to Grade 6
Ka'ohao Public Charter School
Location: 140 Alala Road
Caters to: Pre Kindergarten to Grade 6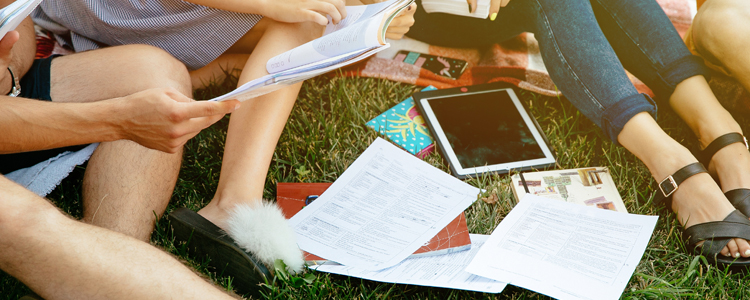 Kaelepulu Elementary School
Location: 530 Keolu Drive
Caters to: Pre Kindergarten to Grade 6
Kailua Elementary School
Location: 315 Kuulei Road
Caters to: Pre Kindergarten to Grade 6
Kailua Intermediate School
Location: 145 South Kainalu Drive
Caters to: Grades 7 and 8
Maunawili Elementary School
Location: 1465 Ulupii Street
Caters to: Pre Kindergarten to Grade 6
Olomana School
Location: 42 522 Kalanianaole Hwy
Caters to: Grades 7 to 12
4. Attractions in and around Kailua Bluffs, Oahu
Kailua Bluffs is located in Kailua, close to and within 10 minutes of many attractions such as all the beaches running along the south side of Oahu, including Kailua Beach, Lanikai Beach, and Bellows Field Beach Park.
From Kailua Bluffs, you can get to the following places in less than 30 minutes: Honolulu, Pearl Harbor, Daniel K. Inouye International Airport, and Hickam Air Force Base.
Kailua Beach Park and Lanikai Beach
Both Kailua and Lanikai beaches are regarded as among the top beaches in Oahu. They offer many water activities such as swimming, surfing, kite surfing, kayaking, boogie boarding, and paddle boarding.
Kayak to the Mokulua Islands 2 miles away on calm days. In the early mornings, you can watch the sunrise or spend the day hiking up Lanikai Pillbox to take in the views.
There is a natural rock sea wall off Kailua Beach Park called Flat Island or Popoi?a Island. Explore this stretch of a few hundred yards into the ocean by kayak and see how it contributes to the rolling waves that end at the shoreline.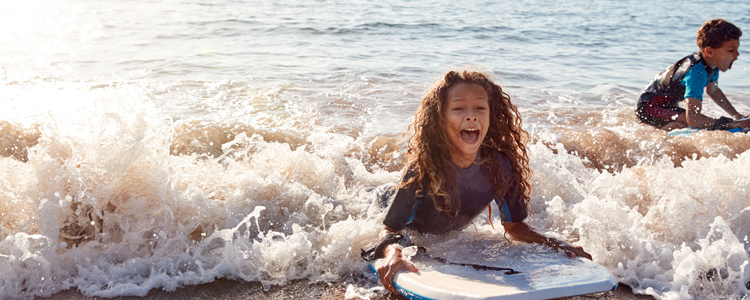 Bellows Beach
Bellows Beach boasts blue waters and screams tropical paradise, the perfect way to spend your days. The water at Bellows Beach can be calm, at times, and fit for the whole family, including swimming and boogie boarding for the kids, or it can be rough with high surfs, ideal for body surfers. The water at the shallow end can seem murky due to the fine sand on the beach.
Bellows Beach is open to the public from Friday to Sunday. Any other time and a military ID is required. Access to the beach is via Tinker Road, which takes you to a parking lot with ample parking before a guard post. The beach is the perfect spot for watching sunrises and for fishing.
Another feature of the beach park is Bellows Fields Beach Park which allows for camping. It has fifty campsites and is also a part of an active military training area. Weekend camping, which gets very busy, is located in the forested area adjacent to the beach, offering plenty of shade. During the summer months, between April and September, the Honolulu Department of Parks and Recreation suspends overnight camping because of the return of sea turtles that come to nest in the area.
Bellows Beach Park has bathrooms, showers, picnic tables, BBQ grills, a grass area, concessions stand, and lifeguards.
Olomana
Right across Highway 72 and in the backdrop of Kailua Bluffs is the majestic Mount Olomana, the erosional remnant of a caldera from the Ko'olau Volcano. Often referred to as 'three peaks' because of the three striking peaks that make up the mountain. There is a trail that connects all three peaks. Olomana was the name given to the first peak, Paku'i the second peak, and Ahiki the third peak.
Hawaiian legend says that Olomana was a warrior that ruled over the land from Makapu'u to Kualoa. When Ahuapau, the King of Oahu, sent a warrior called Palila to confront Olomana, Palila used his supernatural powers to cut Olomana in half. His top half landed near the ocean, while the bottom half became Mount Olomana.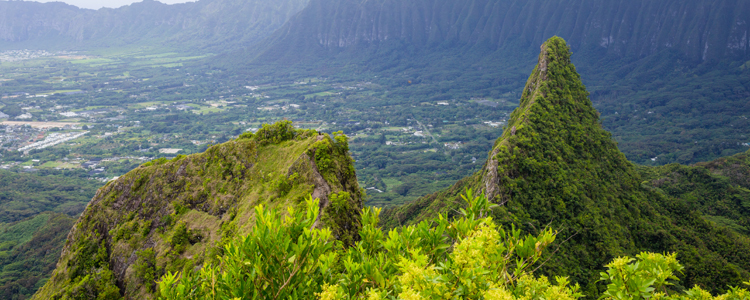 Olomana Trail
The Olomana trail is a challenging vertical hike that spans just over 4 miles. Each peak offers something to the novice or seasoned hiker. Peak one gives a 360-degree view of the entire windward coast, from Kailua to Makapuu, as it's the highest. The second peak is secluded without much of a view but gets you to the third peak - a difficult and the most dangerous of the three to climb.
The entire hike can take an average of 3-4 or up to 7 hours to complete if you intend on climbing up peak three. The climb to the first peak is 1.5 miles and starts at the Maunawili Valley. It starts flat and gets steeper as you go with a steeper downhill to the second peak. The third peak is best for experienced hikers with good stamina and strength as it requires you to pull your body weight on steep inclines using the ropes.
The Royal Hawaiian Golf Club
The Royal Hawaiian Golf Club is located in Kailua and is 10 minutes from Kailua Bluffs. Situated deep in the Maunawili Valley, its lush surroundings create the perfect backdrop for a round of golf.
First opened in 1993, the golf course was redesigned by Greg Norman and now features several types of trees such as banana, royal palm, koa, and streams with Hawaiian fish.
The course is 18 holes, par 72, and challenging with bunkers, fairways, and ravines. The Royal Hawaiian Golf Clubhouse is 45,000 square feet offering fine dining at the 'Olena, other facilities, and space for events, weddings, and tournaments.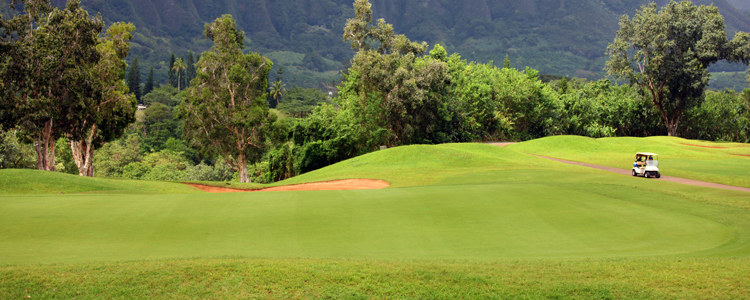 Olomana Golf Club
Living in Kailua and specifically in Kailua Bluffs means you are close to the Olomana Golf Club. Opened in the 1960s, Bob Baldock designed the golf course. It's an 18-hole par 72 golf course with spectacular views of Mount Olomana and the Ko'olau Mountain range.
The first half of the course is open, and the second half makes its way into a wooded forest. Apart from the view and the trees, golfers are also fortunate to see abundant wildlife. The golf course has a clubhouse that opened in 1993. It features a Pro Shop, restaurants, and banquet rooms.
Waimanalo and Waimanalo Beach
The community of Waimanalo is a 6-minute drive from Kailua Bluffs. It has a commercial center, brackish ponds, and Waimanalo Beach, its main attraction. The beach is 3 miles of white sands and turquoise waters. It's no wonder then it was the filming spot for Baywatch Hawaii and Magnum P.I.
Waimanalo in Hawaiian means 'portable water' as many ponds in the area provide for irrigation. Waimanalo is agricultural land, has many nurseries, Bellows Air Force Station, and Sea Life Park. Sea Life Park is 15 minutes from Kailua Bluffs and offers families a marine experience where you can encounter dolphins, sharks, and other marine animals through shows, exhibits, and interactive programs.
5. Amenities in Kailua Bluffs, Oahu
The residents of the Kailua Bluffs neighborhood can rely on having a quiet, peaceful place to live. Located at the south end of the border of Kailua, yet close enough to amenities makes this the ideal neighborhood. Within a 5-minute commute, residents can access groceries, local restaurants, and The Enchanted Lake Shopping Center. The center is a strip mall with national stores, locally-owned stores, and numerous dining options.
There are numerous restaurants in Kailua Town serving everything from beverages to frozen desserts to American and traditional Hawaiian food. Here are some dining out options: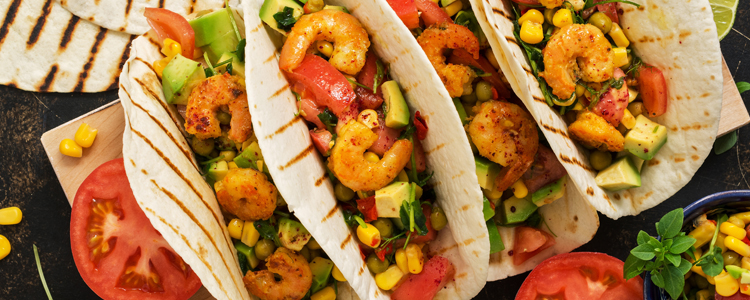 Kailua also has three Farmer's markets. The Kailua Farmers Market offers residents local fresh produce, breakfast, arts and crafts stalls, clothing stalls, coffee, and live music.
In the town of Kailua, you are bound to find boutique shops specializing in clothing, bikes, books, homeware, skincare, art, and much more. The town also has fitness gyms, cafes, bakeries, health food stores, medical professionals in private practices, and Adventist Health Castle Hospital.
Conclusion
Kailua Bluffs is a quiet, beautiful neighborhood at the fringe of Kailua and away from noisy, bustling areas. Once a sleepy town with hardly 3000 residents, today it has a population of around 40,000. Known for its natural beauty, world-renowned beaches, and Waimanalo's alluring beach, anyone looking for a peaceful beach lifestyle, still with all the attractions and amenities a stone's throw away, will love calling this place home.
Why be a tourist and visitor when you have these reasons to reside and love living in Kailua Bluffs, Oahu.
Dwell Hawaii's team of knowledgeable industry experts represents the region's finest properties. Whether you're looking at buying or selling, contact Dwell Hawaii as Koa Cassady and his team ensure every client gets exactly what they are looking for.
View All Homes For Sale in Kailua Bluffs, Oahu.