Your Ultimate Guide to Living in Kaneohe
Posted by Koa Cassady on Wednesday, December 21, 2022 at 5:35:20 AM
By Koa Cassady / December 21, 2022
Comment
Welcome to Kaneohe! A beautiful census-designated place found on the island of Oahu, located on the steep windward slope of the Ko'olau Mountain Range. Here, you will find a mix of charming old plantation-style homes and newly built luxury homes surrounded by breathtaking nature, in its untouched state.
On any given day, you can feel the cool trade winds gently blowing while taking in the breathtaking views of the Kualoa mountains and nearby Kaneohe Bay. And while Kaneohe is widely known as a residential community, there are plenty of other fantastic offerings that come hand-in-hand with life in this stunning location.
Your ultimate guide to living in Kaneohe starts right here and goes beyond the basics like local amenities, schools, and transportation. This guide will make you feel like an insider in this vibrant and diverse community.
Living in Kaneohe
What was formerly a tiny fishing village has now exploded into a bustling community of more than 34,000 people. Living in Kaneohe is meant to be savored; it's an adventure of discovery and a chance to be part of the island's history. And while it's not quite as lively as Honolulu, there are still plenty of activities and attractions to explore.
One notable fact about Kaneohe is that it's home to the Marine Corps Base Hawaii, which is just one of the many installations found in Hawaii. This military base provides plenty of jobs, services, and resources to the Kaneohe community which assists in the city's economic development.
But what really gives Kaneohe that special something is the people. From locals who've lived in Kaneohe for generations to transplants from all over the world, everyone here seems to have an infectious appreciation for life on this gorgeous island. The best way to describe life in Kaneohe is a mix of aloha spirit and island vibes!
Real Estate in Kaneohe
Island real estate prices can be rather steep, but Kaneohe offers a few more affordable options than its Honolulu neighbors. From charming single-family dwellings that range from $600K into the millions, to more cost-effective condominiums starting at around $200K. With a continuous influx of people moving to the area, Kaneohe real estate is a hot commodity and has been for years.
Entering the real estate world can be something that sparks anxiety for a lot of people. But with the help of local real estate professionals, you can make sure your journey to find the perfect home is as seamless and stress-free as possible.
What are the best neighborhoods in Kaneohe?
Well, some people may be surprised to find out there's a variety of options when it comes to Kaneohe neighborhoods. So not only are there an array of housing options but there's also a plethora of locations to choose from.
Some of the best neighborhoods in the area include:
Haiku Plantation
Haiku Plantation is a tranquil community that offers a mix of plantation-style homes, condominiums, and townhomes. It's one of the most desirable neighborhoods in Kaneohe due to its outstanding community amenities and the overall suburban feel. Homes in the Haiku Plantation area are typically priced around $700K and up.
Ahuimanu / Temple Valley
Ahuimanu / Temple Valley in Kaneohe is an idyllic neighborhood that has maintained a rural energy and sense of seclusion despite being so close to the city. Many know it only as the base of the Koola Mountains and are unaware of the beautiful homes situated here.
There are townhomes and condos available in this area which range from $650K to $1.2M, guaranteeing that there's something for everyone. Despite its rural appearance, Ahuimanu does have a shopping center making it easy to get your errands done quickly!
Kaneohe Bay
Kaneohe Bay, located in Kaneohe on the eastern side of Oahu, is an affluent neighborhood coveted by many. From its undeniably beautiful oceanfront views of the gorgeous Kaneohe Bay to its luxurious real estate often ranging anywhere from $700K to $5M and beyond, this affluent neighborhood sits at the pinnacle of Hawaiian living.
While you may not have a sandy beach so to speak, the waterfront is still perfect for enjoying some water activities like boating, kayaking, and more. Due to its location near highways as well as Marine Corps Base Hawaii, it offers immense convenient accesses that allow you to get around the island with ease.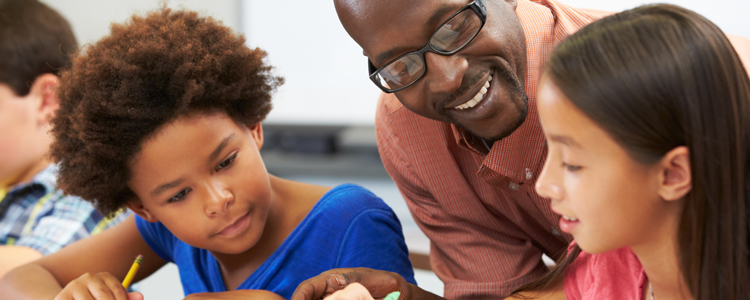 Amazing Education in Kaneohe
Education has become a key factor when choosing a home. Fortunately, Kaneohe has several options that provide a quality education for local children of all ages. In fact, there are over 30 public and private schools from pre-kindergarten to college-level education.
Each one of the facilities available in the area offers something special, from small class sizes and low student-teacher ratios to exciting activities and sports. Students who attend these schools can also benefit from the expertise of experienced teachers, who provide nurturing guidance and quality skills.
Some of the best educational options found within Kaneohe include:
Kāneʻohe Elementary School l 45-495 Kamehameha Hwy, Kaneohe, HI 96744, United States
Ahuimanu Elementary School l 47-470 Hui Aeko Pl, Kaneohe, HI 96744, United States
Pūʻōhala School l 45-233 Kulauli St, Kaneohe, HI 96744, United States
James B. Castle High School l 45-386 Kaneohe Bay Dr, Kaneohe, HI 96744, United States
Windward Community College l 45-720 Keaahala Rd, Kaneohe, HI 96744, United States
For those interested in private education, students have the opportunity to attend Saint Mark Lutheran School. Serving children in grades K-8 this highly sought-after school is known for its Christ-centered education and dedication to meeting the needs of each student.
Unbeatable Views in Kaneohe
It is true what people say, the views in Kaneohe are absolutely unbeatable. From breathtaking sunsets and beautiful beaches to lush tropical forests and picturesque valleys, there's something for everyone to marvel at.
The iconic Koolau Mountains provide a stunning backdrop while the shimmering Kaneohe Bay is a sight for sore eyes. Thanks to its excellent location, you can even enjoy views of the Honolulu skyline from many areas in Kaneohe.
One of the best things about living in Kaneohe is that you get to experience all these amazing sights daily. Whether it's sunrises or sunsets, days with bright blue skies, or even rainy days where everything is cloaked in a magical mist, you get to enjoy it all!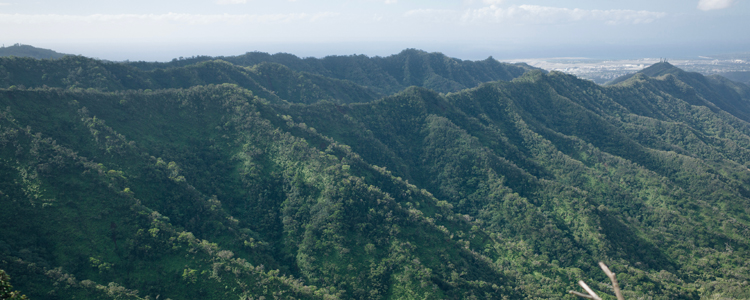 Proximity to Nearby Places
Being located on the windward side of Oahu gives Kaneohe great access to several notable destinations. Just 11 miles from Honolulu and about 13 miles from Waikiki Beach, residents use the H-3 freeway to get access to these locations in no time.
Perhaps one of the most favorable locations that's just 14 miles from Kaneohe is the Daniel K. Inouye International Airport. This is an attractive feature for anyone who travels a lot or is looking to move in and out of the area quickly!
Many people say that location is one of the most important factors when choosing a place to live. And with Kaneohe's proximity to so many adventurous and entertaining spots, it's no wonder why many choose to call this paradise home.
Two more nearby locations include:
Bellows Air Force Station and beach - 10 Miles
North Shore (Haleiwa) - 34 Miles
An Amazing Way of Life
When you try to describe Kaneohe, you would be remiss if you didn't mention the amazing way of life it offers. It's a place where people can enjoy peaceful days on beautiful beaches, explore lush rainforests, and best of all, the locals are some of the friendliest people you will ever meet.
Kaneohe is brought alive by its many special events, activities, and attractions that keep people entertained all year round. The culture that prevails in the area is a mix of local, Japanese, and Hawaiian influences which makes it all the more intriguing.
Although Kaneohe is often associated with its stunning views and attractions, it's the people that really bring this place to life. With strong values, deep respect for the land, and an incredible sense of community, this little slice of paradise is the ultimate place to put down long-term roots.
Some of the exciting events and activities hosted in the area include:
Annual Island Spectaculars
Baby Storytime
Spring Wind Quintet - Chamber Music Hawaii Holiday Performance
Fellowship Friday's
Gorgeous Year-Round Weather
Another great thing about living in Kaneohe is the gorgeous year-round weather. With temperatures ranging between 70 and 80 degrees Fahrenheit, mild weather is here to stay no matter what the season. And with approximately 268 days of sunshine, this is truly the ideal spot for anyone who loves the sun.
Thanks to its tropical environment, rainfall occurs throughout the year but it's usually short-lived. This means that you get to experience all four seasons without having to worry about extreme or prolonged weather conditions. Even then it is rare you will hear locals complaining about rain as they know what benefits it brings to the land.
Golfing in Kaneohe
Is golf a big part of your life? Well, lucky for you Kaneohe offers some of the best courses in Hawaii! The views alone are enough to make golfing at one of these courses a memorable experience. You don't have to be a pro golfer to enjoy the courses either; beginners are welcome too and actually encouraged!
There are two highly-rated golf courses directly in Kaneohe as well as one within the walls of the Marine Corps Base Hawaii. Each one of these courses features challenging yet enjoyable terrain which is made even better by the stunning views of the mountains and ocean.
The Bay View Golf Course first opened its doors in 1963 and since then has been updated to include amenities such as a pro shop and driving range. This 18-hole public golf course was defined by Jimmy Ukauka and radiates a sense of Hawaiian charm and beauty.
And the Pali Golf Course is known for its hilly greens and picturesque scenery, making it a course that will truly take your breath away. Both of these courses are open from dawn until dusk and offer discounts for seniors, military personnel, and more.
Restaurants in Kaneohe
You will never have to worry about where to eat when in Kaneohe! The food scene here is out of this world, with restaurants ranging from traditional Hawaiian eateries and high-end sushi bars to everything in between.
Some of the best places to eat in Kaneohe include:
Fresh Catch Kaneohe l 45-1118 Kamehameha Hwy, Kaneohe, HI 96744, United States
Haleiwa Joe's Haiku Gardens l 46-336 Haiku Rd, Kaneohe, HI 96744, United States
Kogi Aina l 46-138 Kahuhipa St, Kaneohe, HI 96744, United States
Waiahole Poi Factory l 48-140 Kamehameha Hwy, Kaneohe, HI 96744, United States
Zia's Caffe l 45-620 Kamehameha Hwy, Kaneohe, HI 96744, United States
Kizuna Sushi Bar & Grill l 45-934 Kamehameha Hwy, Kaneohe, HI 96744, United States
Shopping in Kaneohe
Though Kaneohe is not typically known for its shopping, there are a few places to check out if you're in the mood for some retail therapy.
Windward Mall
Kaneohe Bay Shopping Center
Foodland
Koolau Pets, Plans, and Ponds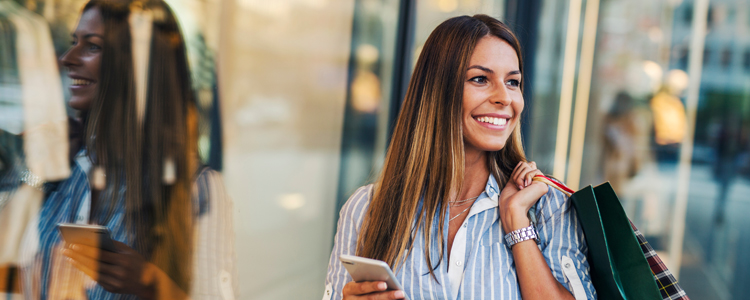 Must-Visit Attractions & Destinations
Once you begin exploring the Kaneohe area, you will find a plethora of fun activities and attractions to enjoy. Whether it's taking in stunning views at the local beaches or exploring one of the many historic sites, there is something for everyone that is sure to please those of all ages.
The Ho'omaluhia Botanical Garden is probably one of the most impressive and beautiful attractions in Kaneohe. This garden is spread over 400 acres and has a variety of trees and plants for you to explore on your journey through its many trails. Additionally, visitors are encouraged to take part in the various educational programs held here throughout the year.

Kaneohe Bay Sandbar offers some of the best views of the bay and is a great spot to spend the day. Here, you can enjoy swimming and sunbathing as well as try some delicious Hawaiian cuisine from the local food trucks.
Some of the other must-visit places in the area include:
Byodo-in Temple (Kaneohe, HI)
He'eia State Park (Kaneohe, HI)
Kaneohe Klipper Golf Course (Kailua, HI)
Pearl Harbour Aviation Museum (Honolulu, HI)
Are you starting to see why this is one of Hawaii's most treasured and magical destinations? With its stunning views, delicious food, and fantastic attractions, Kaneohe has built a reputation for being one of the best places to live on the island of Oahu. Mountains and palm trees will be your everyday scenery when you decide to make the move to this special part of Hawaii!
Dwell Hawaii's team of knowledgeable industry experts represents the region's finest properties. Whether you're looking at buying or selling, contact Dwell Hawaii as Koa Cassady and his team ensure every client gets exactly what they are looking for.