Living in "Metro" Honolulu | Moanalua, Kalihi, Waikiki
Posted by Koa Cassady on Thursday, August 24, 2023 at 10:42:39 AM
By Koa Cassady / August 24, 2023
Comment
Almost every new conversation with a buyer starts with, we want to find a place in "Town." (What locals call Honolulu) And then my question is, okay, when you say "town," what do you mean?
Honolulu consists of three different regions with various micro neighorhoods therein: Metro Honolulu, Diamond Head, and Hawaii Kai. We'll be doing a full breakdown of each neighborhood in future post but today we'll be doing a deep dive into the Metro Honolulu region.
As with all of our neighborhood guides, we're going to talk about the location, what it's like to really live here, prices, as well as a local business spotlight we'll visit some local businesses.
We're going to detail the neighborhoods here that are the most convenient, the ones that are the most affordable, the ones that are the most expensive, the ones where you can find Honolulu homes with views. We'll talk about the condos, both the luxury condos and the most affordable Honolulu condos. Welcome to Metro Honolulu!
Most Convenient Neighborhoods | Moanalua & Salt Lake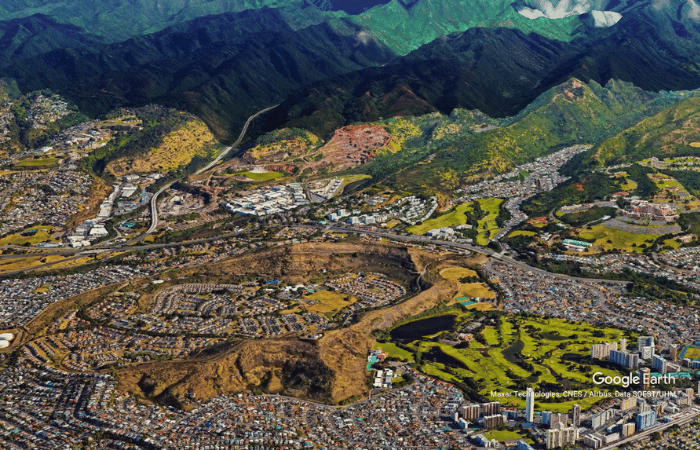 Let's start with the convenience of Salt Lake and Moanalua. Hardly anybody ever sells in this neighborhood. It's not really close to anything, but it's also not really far from anything. You're pretty much going to avoid traffic going in all directions and this is also the best convenience play for anyone planning to PCS to Hawaii that will be stationed at Fort Shafter or Joint Based Pearl Harbor Hickam. You're 5 minutes or less from each base which also puts you just minutes away from Honolulu Airport.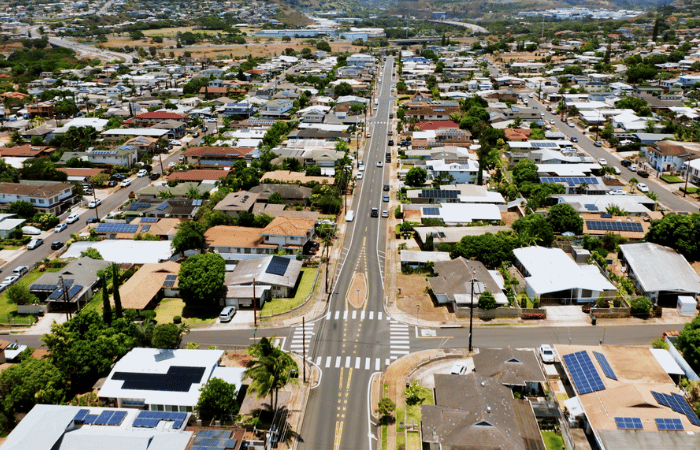 Salt Lake and Moanalua Homes are mid-century modern, often feature single wall redwood construction with floor plans between 1,200 - 1500sq. It's very quiet, it's very sunny. Nobody ever sells. There's been like two sales in the last six months and that's the rule for every year, not the exception. Prices range between $1M to $1.5 million for a single family home with newer builds, larger estates and/or Golf Course homes creeping up to $2M.
Why people buy homes in Moanalua:


High ratings for Moanalua High School
Proximity to Airport, Honolulu, Fort Shafter, and Pearl Harbor Hickam
Quiet, mature neighborhood, sidewalks, parks, recreation center
Honolulu Country Club & Golf Course
Affordable Salt Lake condos for sale in Honolulu; not Utah!
Most Affordable Homes in Honolulu | Kalihi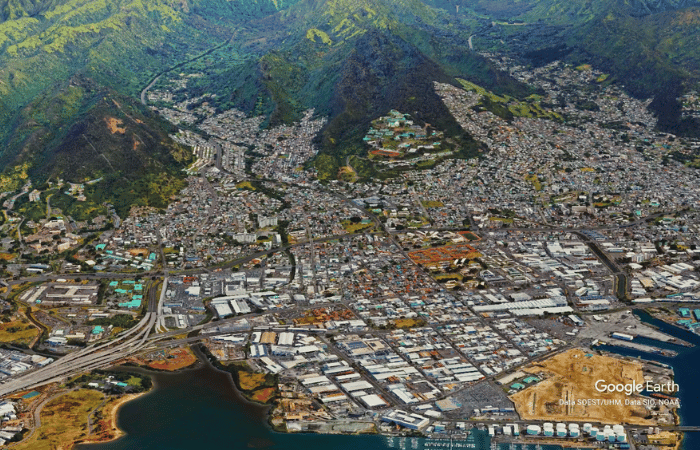 The most affordable homes for sale in Honolulu would be found in the Kalihi neighborhood for single Here you can still get a house between the $800,000 to $900,000 range. You can expect the streets to be very tight with a lot of cars parked all along the streets and in the driveways. Kalihi is notorious for it's large 7-10 bedroom multi-generational homes closer to school street with Kalihi Valley homes featuring some of the lushest, tropical landscapes. We hate to say it but..mosquitos too! Not a whole lot of yard space that's usable. Not a whole lot of curb appeal. I mean, that's actually true for most of Honolulu. Living in metro Honolulu is all about convenience. Now, after we leave this valley, we're going to venture into Kalihi Town. We're going to visit my very favorite bakery called Liliha Bakery. The original actually, and we'll show you what the real Kalihi is all about.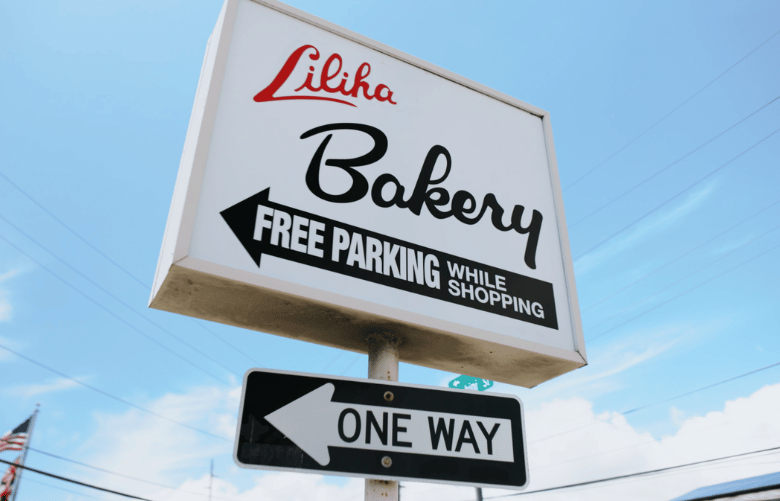 Kalihi kind of is what it is. It's this crowded, super urban neighborhood, right smack dab in the middle of Honolulu. But there are things that make it special, and having possibly the best bakery in Hawaii is one of them. I used to have an auntie that lived on the same street and my mom would drop me off with her when I young. And one of the reasons I love staying with her so much was because I knew I would get to walk here to Liliha Bakery. Kalihi is the original location of this pastry heaven but their world famous cocoa puffs have since seen them open up new locations in Ala Moana and International Marketplace in Waikiki.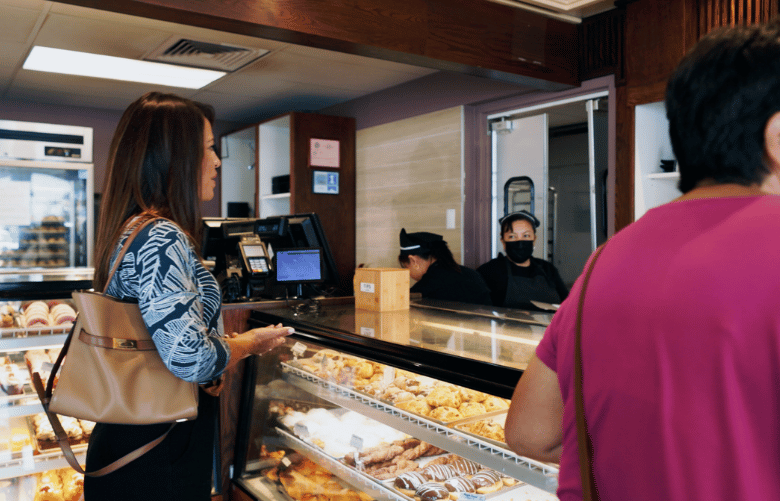 My mom actually grew up in Kalihi. She went to high school in Wahiawa, but she and her family, all of her cousins and brothers and sisters have great memories of growing up here. And even though Kalihi kind of has this reputation of being a little bit rough, the people who grew up here feel this really strong sense of pride because it's culturally like, yeah, we got through things by growing up here and living and playing here.
Now there are some homes that offer views and a little bit more of a lifestyle. If you head up the street by Kamehameha Schools up into Alewa Heights or Kamehameha Heights, you get beautiful sunsets and views of the airport. Then Kalihi also kind of turns into downtown and into NIU area. So we'll visit that in a moment.
Why people buy homes in Kalihi:
Minutes away from Downtown Honolulu & Waikiki
Premier access to Kamehameha School
Large, Multi-Generational Homes
Single Family Home affordability
Lush, Tropical Landscapes | Manoa, Nu'uanu, Kalihi Valley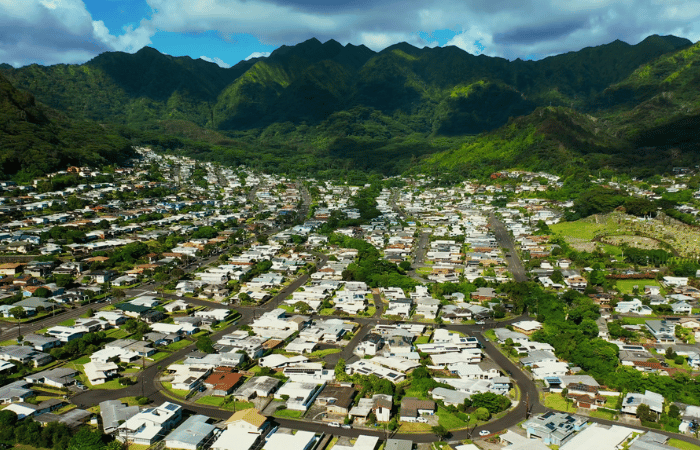 Any "Valley" neighborhoods are going to be those that offer the most lush, tropical landscapes. These homes are typically closer to the mountains, or between them, and see significantly more rainfall than neighborhoods closer to the ocean. Look the neighborhoods like Kalihi Valley, Manoa Valley, Pauoa Valley, or Nuuanu, which is right up the road from Downtown Honolulu. Some of those homes are really, really beautiful, but they're diamonds in the rough as they hardly ever come up for sale.
Best Views | Makiki Heights & Tantalus
As you get out of downtown and get further from the airport, this is where Honolulu really starts to get pretty. Your homes with the best views are going to be found in Makiki Heights or Tantalus. Makiki Heights Homes vary in style, size, and price; ranging from about $2 million up to $10 million for a large estate.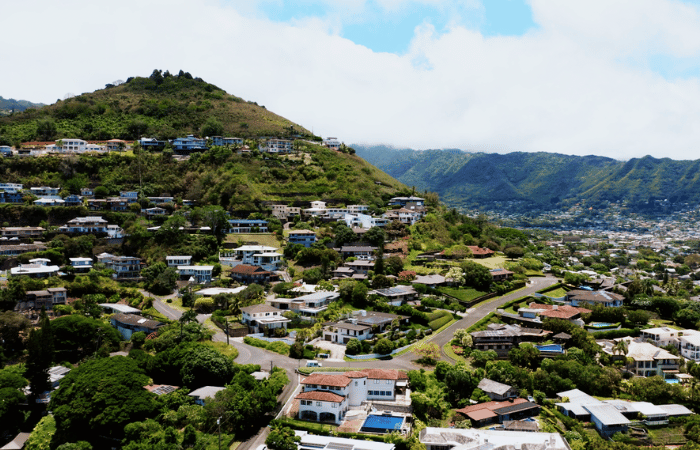 You'll see some smaller older houses, but I feel like most of us local people have lived in Makiki at some time or another because it really is incredibly convenient. It's not the most affordable place as far as owning a condo, but it's probably a close second to the one that is the most affordable. What I love about Makiki is it's also very close to those schools that many people love and also it's a little breezier and you have mature trees here, so it doesn't feel like an oven.
In addition to the views up in Makiki Heights, the drive up and down is quite the experience. That road really kind of winds back and forth and it's quite tight now as you get down the road. If you ever get the chance, take a drive up to Tantalus at night. You're going to find multiple lookout points to stop and take in the most incredible views of the Honolulu city lights.
Why people buy homes in Makiki Heights & Tantalus:
Proximity to University of Hawaii
Proximity to Punahou & Mid-Pacific Institute
Some of the largest, Luxury Homes in Honolulu with unmatched views
Located just outside the hustle and bustle of Honolulu
Safest Neighborhood | Manoa
Below Makiki Heights is the Manoa Valley which is widely believed to be one of the safest neighborhoods in Honolulu. It's also the neighborhood that's the closest to some of the best schools on Oahu. Manoa Valley homes feature some of the largest homes, level lot sizes, and the highest price tags in Metro Honolulu. You shouldn't be shocked to pay upwards of $2,000,000 even for something that's quite small and/or coming up on a hundred years old. Check out our Guide to Moving to & Living in Manoa to learn more about why Manoa is highly regarded as one of the best places to live on Oahu.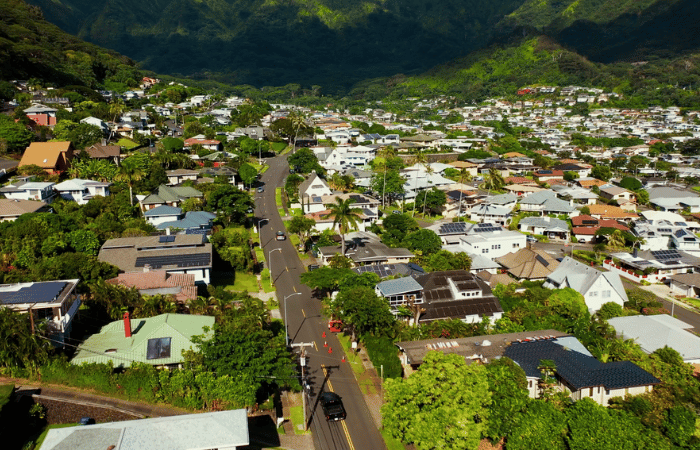 Where to find Luxury Condos in Honolulu | Kakaako
And speaking of Kakaako, that's the area where you'll find the most luxury condos, especially the new ones. Not a whole lot I need to say about that because we have so many videos on Kakaako, so check those out if you are interested in learning more about the massive transformation that's happening in the Honolulu skyline.
Cheapest Condos in Honolulu | Mo'ili'ili
But the place that gets the number one prize for the most affordable condos is Mo'ili'ili, the residential neighborhood tucked between Kapahulu and Kapiolani near Iolani School. This is great place if you're looking for a rental property because a lot of students or parents of students like to rent here due to the close proximity to the University of Hawaii. Now, affordable condos in Honolulu are typically going to come without washers and dryers if they're below $400,000 but here in Mo'ili'ili, you can find Honolulu condos for sale between that are between $400,000 - $700,000 that likely come with washers and dryers in the units, might be a little bit bigger, but more importantly, offer incredible views of Diamond Head.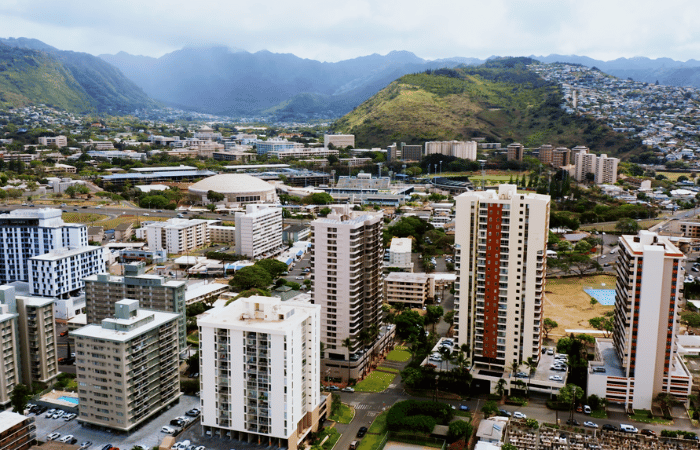 Mo'ili'ili is also seeing it's first brand new Honolulu condo project in decades; Kuilei Place, offering Market and Affordable Housing units for sale. As of this writing, the building still has a few hundred units for sale if you would like to schedule a tour of the sales gallery and learn more. Kamehameha Schools has also recently announced plans to redevelop some of their commercial spaces into new restaurants and retail spaces. The renderings give off SALT at Kakaako vibes(that's a good thing) and will undoubtly reinvigorate the neighborhood with stimulating shopping, dining, and retail for residents. Look to our Entry Level Condos video for more insights into the best budget friendly condos for sale in Honolulu.
Best Nightlife | Downtown & Waikiki
Waikiki is another place where you can find affordable condos. You just got to watch out for those maintenance fees. Again, this is an area where there's a lot of old buildings, so it doesn't quite win the award for the most affordable, but it does win the award for the least convenient place to live. And I feel kind of bad saying that because I do have a couple of clients that have purchased here in Waikiki, but typically it's because they came to me and said, I want to find a place in Waikiki. But for our clients, especially our local clients that have a townhouse in Ewa Beach or in Milani that have their first home and they want to move up and move closer to town, Waikiki is not typically a place we're going to recommend or guide them into, and they themselves aren't going to want to live in Waikiki that closed down the streets when there's festivals.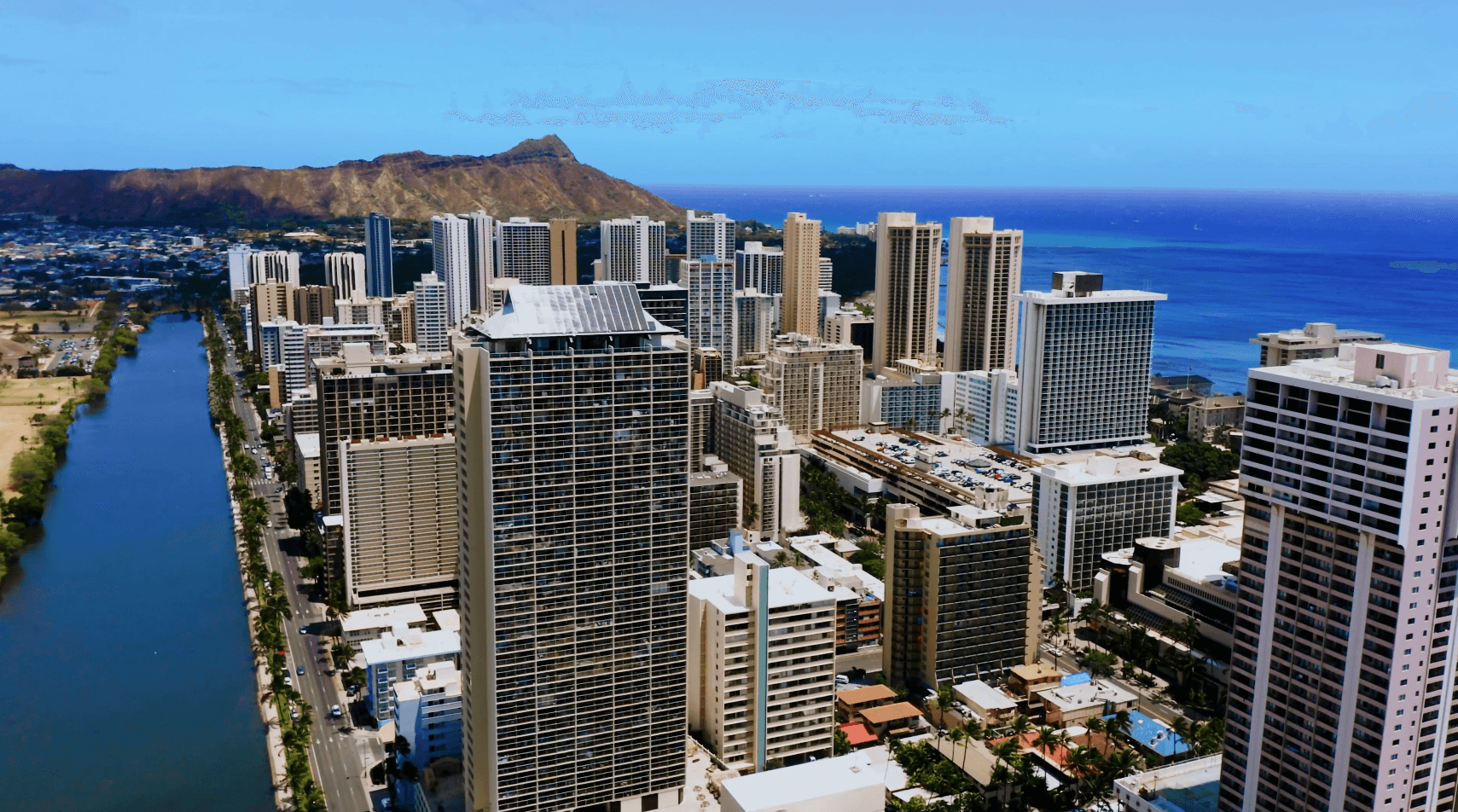 Living in Honolulu
Living in Honolulu, Hawaii is really all about a life of convenience, especially here in Metro Honolulu. For example, Koa lives in Salt Lake and his home has become the meeting place for the entire family. Your social life will definitely ramp up if you live in Town and it's a place where people will want to hang out with you. If you live in a Honoulu condo and you have a pool, a rec center, or a killer amenity deck, it's another place where you can easily gather with people. Metro Honolulu, to me, is kind of like Los Angeles and then as you move further east, it becomes a little bit more like Orange County. But in the meantime, if there's anything else we can help you with personally, please reach out to Koa and I. We would love to help!