MOVING TO KAHALA? THE ULTIMATE GUIDE TO LIFESTYLE, RESTAURANTS, AND REAL ESTATE IN KAHALA, HAWAII IN 2020
Posted by Koa Cassady on Sunday, January 23, 2022 at 6:49 PM
By Koa Cassady / January 23, 2022
Comment
Living in Kahala 2020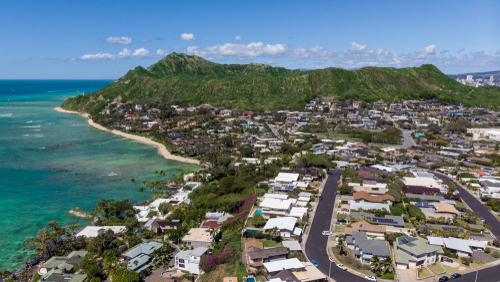 ?Kahala means "amberjack fish," which is found abundantly in Hawaiian waters. In the 1920s, 35 cottages were built on Kahala Avenue for families moving from Manoa, Makiki and Nuua?nu. In the 1940s, Har?lan?d Bartholomew created a plan for Kahala that included 1,000 lots, schools, parks, shopping and a hotel.
>>See Homes For Sale in Kahala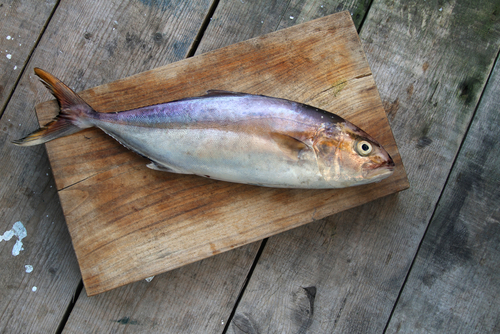 Over 100 years ago, the area was not known as Kahala. Back then, the land in this area was divided into 2 distinct ?divisions: Waialae Nui (small) and Waialae Iki (large). Nui ?ran east of the Palolo Ahupua'a up to Waialae Iki. Waialae Iki ran west up to ?the Wailupe ahupua'a. ?Then about 100 years ago, because of the abundance of Kahala (fish) that were being caught along the Waialae shoreline and beaches, the area began to be known as Kahala. And from that point forward, the? name stuck. ?
Some of Hawaii's elite have called home to Kahala; notable residents like the Brewers, Walkers, Cassidays, Pfluegers, Dillinghams, Doris Duke?, as well as famous architect Charles Dickey ("Dickey roof"), Ossipof?f??.
Where is Kahala, Hawaii?
Kahala is suburb of Honolulu and can be identified as the region adjacent to the eastern side of Diamond Head Crater; south of H-1 Freeway, situated between Kaimuki and Aina neighborhoods. The Kahala zip code varies from 96816, 96821, 96746, 96815, and 96813.
The Neighborhood
Prestigious ?Oahu neighborhood containing 16 distinct micro-neighborhoods ??
One of the most recognizable neighborhoods in the state
Formerly all Bishop Estate-owned lands
Contains about 1,200 homes (59 are beachfront Kahala homes)
A mixture of the quiet elegance of old Hawaii (traditional Hawaiian beach bungalows) and large, modern, contemporary homes
Generally larger lots than other Oahu communities
Access to secluded, white sandy beaches via multiple beach access sites along Kahala Ave.
Insights
Privacy
Prestige
Affluence
Easy & multiple egress/ingress into the neighborhood (many ways to get in and out of the area and bypass traffic). H-1 (west) and Kalanianaole Hwy (east) easily accessible
Proximity to Downtown, East Oahu and Waikiki. Centrally convenient location.
Traffic and thoroughfares
Busy streets: Kahala Avenue, Kealaolu Avenue, Kilauea Avenue, Hunakai Street, Elepaio Street
Lot sizes – area #1 has larger lot sizes. You see merging of lots in Kahala to create "compounds" that provide more privacy and larger homes. This is particularly seen in areas #4 and #2.
Home cond??itions vary
Both above & underground utility lines
Dry, sunny weather conditions (ideal location for Photovoltaic/Solar Systems)
Ample sidewalks
Abundant storm drains
Availability of street parking
Various flood zones
?Lifestyle and Attractions
?Kahala Mall (opened November 1954 as the "Waialae Shopping Center").? It was renamed in 1969? to Kahala Mall.? It is one of the major shopping centers on the island, serving East Oahu. ?It boasts over 100 local stores, restaurants, large national? chain stores, ????an 8-plex movie theatre, ?and weekly live performances from local groups and community organizations. It is also a very popular exercise venue for seniors early in the morning who come to walk the mall prior to the stores opening.
Hotels in Kahala
Kahala Hotel & Resort (opened in January 1964)?. Two man-made peninsulas were ?built at both ends of the resort as a means of preventing beach erosion and providing protection from ocean surge. These peninsulas also are popular with fisherman who use them as fishing jetties. Public access to this calm, private, sand beach.


Kahala Golfing
?Waialae Country Club has long been known as the pinnacle golf experience on Oahu and home to the Sony Open; the 1st full field event on the PGA Tour held in early January. The Country Club firsts opened in February 1927 and back then, local golfers who paid a nominal annual fee were allowed to play the course under a ?"privilege card." Then in 1930, a few of these golfers formed a private group within Waialae Golf Club, naming it "Waialae Country Club," along with the adoption of by-laws and a formalized organizational structure. In February 2014, there was a major ?recreational facility built on the site of the old pool area which now boasts ?full exercise rooms with weights and exercise machines, ?meeting rooms, locker/shower facilities, as well as ce?rtified trainers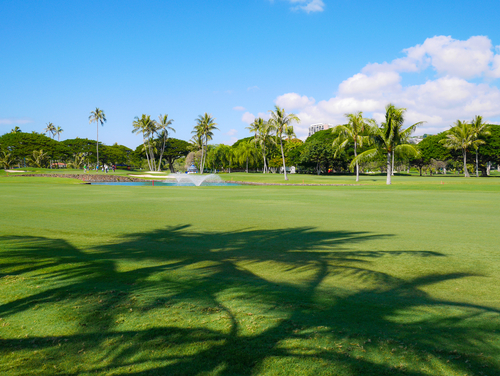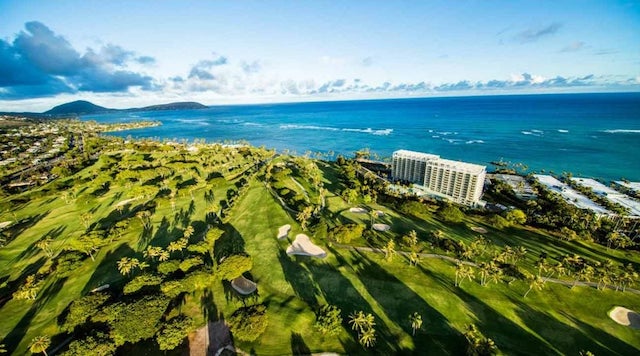 Beaches in Kahala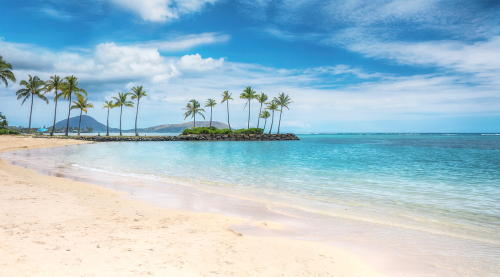 Kahala Beach has roughly 8 beach access points and right of ways off of Kahala Ave (mostly public, a few are not)? between Kahala Beach Park and Royal Place; with most beach goers parking on Kahala Avenue. At higher tides above 1.2 ft, there is hardly sandy beach available due to the tide levels. The best times?? to enjoy Kahala Beach will be when when tides are .8 ft or less. There are a few swimming holes and the the rest of the beach is lined with coral reef or rocky bottom. Rip current can be very strong during changing tides so it's important for novice swimmers to use extreme caution as there are no lifeguards on duty here.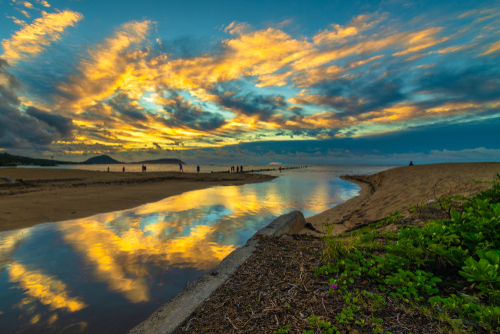 Waialae Beach Park (at the eastern most part of the neighborhood adjacent to Waialae Country Club) is a popular beach park in Kahala. It is the only public beach park in the vicinity that has a public restroom and showers. It has a covenient parking lot with the capacity to accommodate approximately 30 cars, and is just a few steps away from the beach?. ?A thick, tree covered gazebo also shades those who want to have a nice lunch or picnic on one of the tables located under the gazebo. Although there is a sandy beach front, the beach itself has many rocks and coral shelves exposed on the beach. No sandy bottom; rocky coral contour in the water.
Parks in Kahala
Hunakai Park (known as "Sticker Park" by locals due to the abundance of thorny "sticker" seeds on the weeds that proliferated on the field prior to it being maintained by the Kahala Community Association and Residents) is heavily used by local soccer clubs year round. It also serves as an unofficial off-leash dog meeting place for local residents in the morning and when clubs are not using the park. It is owned by the Kahala Community. It therefore receives no government subsidies or funds and runs strictly on private/community donations. It is also the primary site for parking during the Sony Open, which uses the park for the entire week. Although it is a private park, it is open to all the public. The Kahala Community Association also? maintains a sand volleyball court on the east end of the park.?


Kahala Community Park is a heavily used park. Adjacent to Kahala Elementary School, this park ?contains 2 full basketball courts, 2 tennis courts, ?2 baseball fields, ?a community recreational meeting room, a jungle gym/playground area, and ample parking (parking lot). Many of the local, little league baseball teams use the baseball field for weekend games and weekday practices. Because of this, parking during these times are limited (on Kahala Ave. and surrounding neighborhood streets). Parking in general is ample.? ?
Notable Events in Kahala
The Sony Open

Every January, 144 of the world's most elite golfers bear down on the island of Oahu to compete in the the Sony Open; hosted by Waialae Golf Course in Honolulu, Hawaii since 1965. This professional golf tournament is on the PGA Tour, and is part of the tour's FedEx Cup Series.

The Honolulu Marathon

At 26.2 miles, The Honolulu Marathon is the fourth largest marathon in the U.S. and it runs right through the Kahala neighborhood enroute to the finish line!


Restaurants in Kahala
Since the Kahala is home to one of only 4 shopping malls on Oahu, not to mention The Kahala Hotel, the neighborhood offers a variety local fare and fine dining opportunities. Check out our guide to the best Kahala restaurants in 2020 below!