MOVING TO HAWAII IN 2021 | DO YOU STAY OR DO YOU GO?
Posted by Koa Cassady on Sunday, January 23, 2022 at 9:09 PM
By Koa Cassady / January 23, 2022
1 Comment

If you grow up in the midwest you know that the being in the middle of anything, is still the middle of nowhere. Sure, the cost of living is some of the best in the nation but the summers are the hottest of hot, and the winters are cold for nothin'. It rarely snows and the hopes of a "Winter Wonderland" are preceded by a short love affair with Autumn who brings you 2 months of fiery red and yellow trees and Pumpkin Spice Lattes at Starbucks. The one on cold, grey morning you wake up and She's gone. Enter seasonal depression.
Establish Your Why
It was truly winter that ran me out town, coupled by the fact of knowing it doesn't have to be this way. I grew up in Jefferson City, MO with a divorced Missouri Born Father and Hawaii Born Mother. The seasonal depression thing was either learned or genetic because I watched my mom suffer through each Winter, separated not only from the sun and sea but from her family as well. If we were lucky, we would make it to Hawaii every other year for vacation and that contrast between a Missouri winter and just "every day in Hawaii" implanted an idea in my head I was never able to shake... As soon as I get the chance, I'm outta here. I'm going to live in Hawaii.
Take it from an expert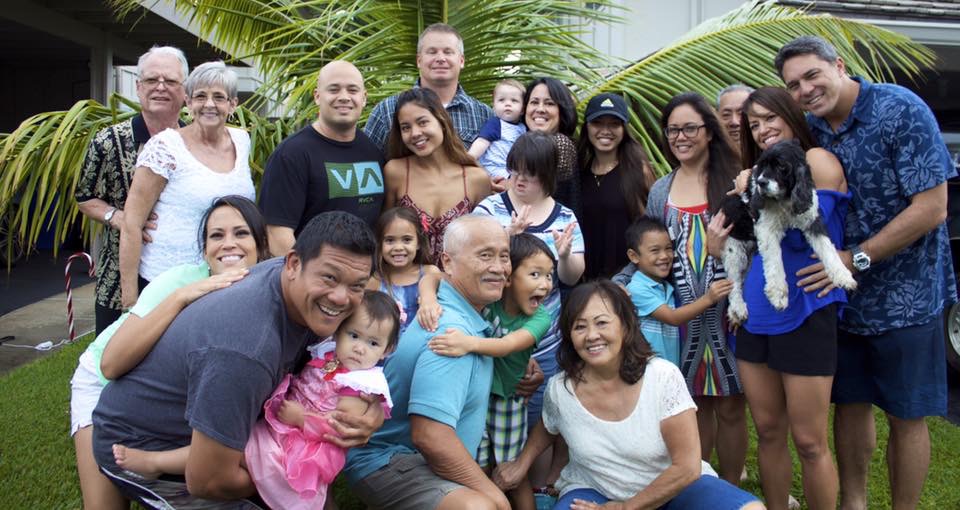 It's been 14 years in Hawaii now and I've never looked back. What I do look back on is a pattern that has persisted in my family for 3 generations; moving to, moving out of, and moving back to Hawaii. My mom's side of the family is of Filipino & Hawaiian descent and nearly all of them live in Hawaii today. My mom's mom, my grandma, grew up poor in the Central Oahu town of Wahiawa, home to Schofield Barracks Army Base Hawaii.
Like many young girls in her time, she met my Missouri born grandpa while he was was stationed at Schofield and after a short period of dating, the old cliche of "go with the white man and have a better life" would ultimately see my Hawaii-born grandma with a new life in Missouri. The "better life" portion of that cliche didn't quite pencil out to permanence, and my grandma would later find her way back to Hawaii, separated from my Grandpa, but now with 3 young daughters.
My mom and her sisters would spend their entire childhoods moving back and forth between Hawaii and Missouri; going many years without seeing the other parent. Oddly, the same pattern would persist for me and my siblings as well. So if you're truly considering the move to Hawaii, take it from an Expert!
Before you pack your bags
There are many people out there interested in adopting Hawaii life, whether they have visions of waking up to waves crashing in the distance or access to a slower-paced lifestyle.
But what do you really know about Hawaii? There are things you should know before any potential move to Hawaii, so that you're making the right choice based on the right reasons. Let's take a look at what moving to Hawaii is really like, and all the things to know before moving to Hawaii.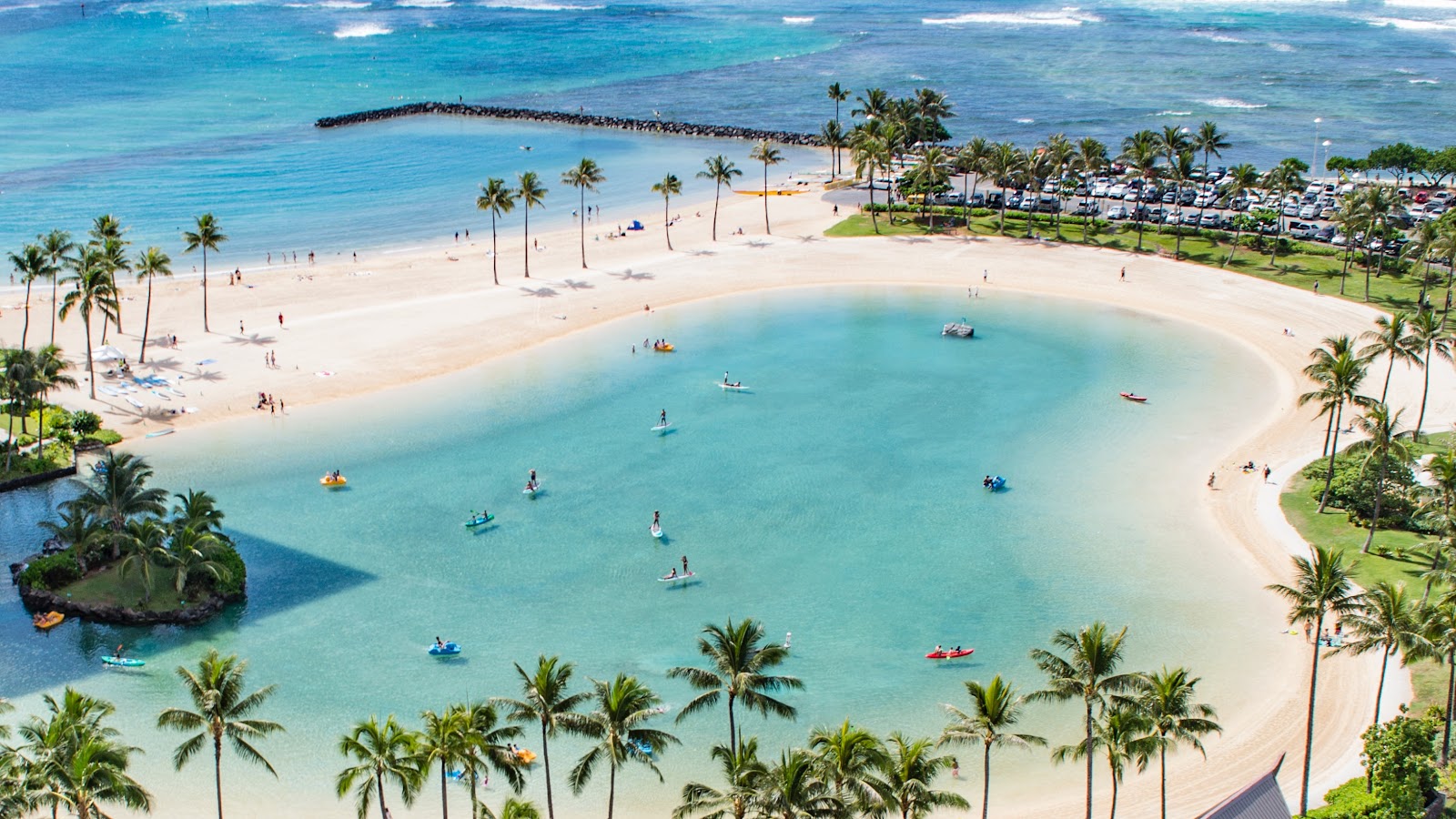 Coronavirus in Hawaii
Update 3/1/2022: Honolulu Mayor Rick Blangiardi announced the end to the Safe Access Oahu program that will eliminate vaccine passport and negative COVID-19 test requirements for all restaurants, gyms, bars, etc. While the Goverenor's Mask mandate is still inplace for for indoor establishments, it's safe to say that the tide is turning and Hawaii is starting to loosen up!
The pandemic has upended our lives, and navigating a move or travel for tourism anywhere is a challenge. It's important to be informed about not only nationwide restrictions in place but local rules and regulations around what is expected of visitors to a destination. Check out the Hawaii Health Department's resource for all thing Coronavirus related, including travel and restrictions.
When will Hawaii reopen for tourism?
As of March 1st 2022, the requirement in Hawaii is that visitors ages 5 and up may bypass a 5-day quarantine with a negative COVID-19 test. Tests must be administered no less than 72 hours ahead of travel, and must come from a list of accepted providers.
As with the rest of the country, Hawaii is receiving and distributing both the Moderna and Pfizer vaccines as efficiently as they're able. The situation is a fluid one, and there is the expectation that anyone considering a move or even a visit to Hawaii has educated themselves about any updates and additional state guidance ahead of their travel.
A Little Hawaii History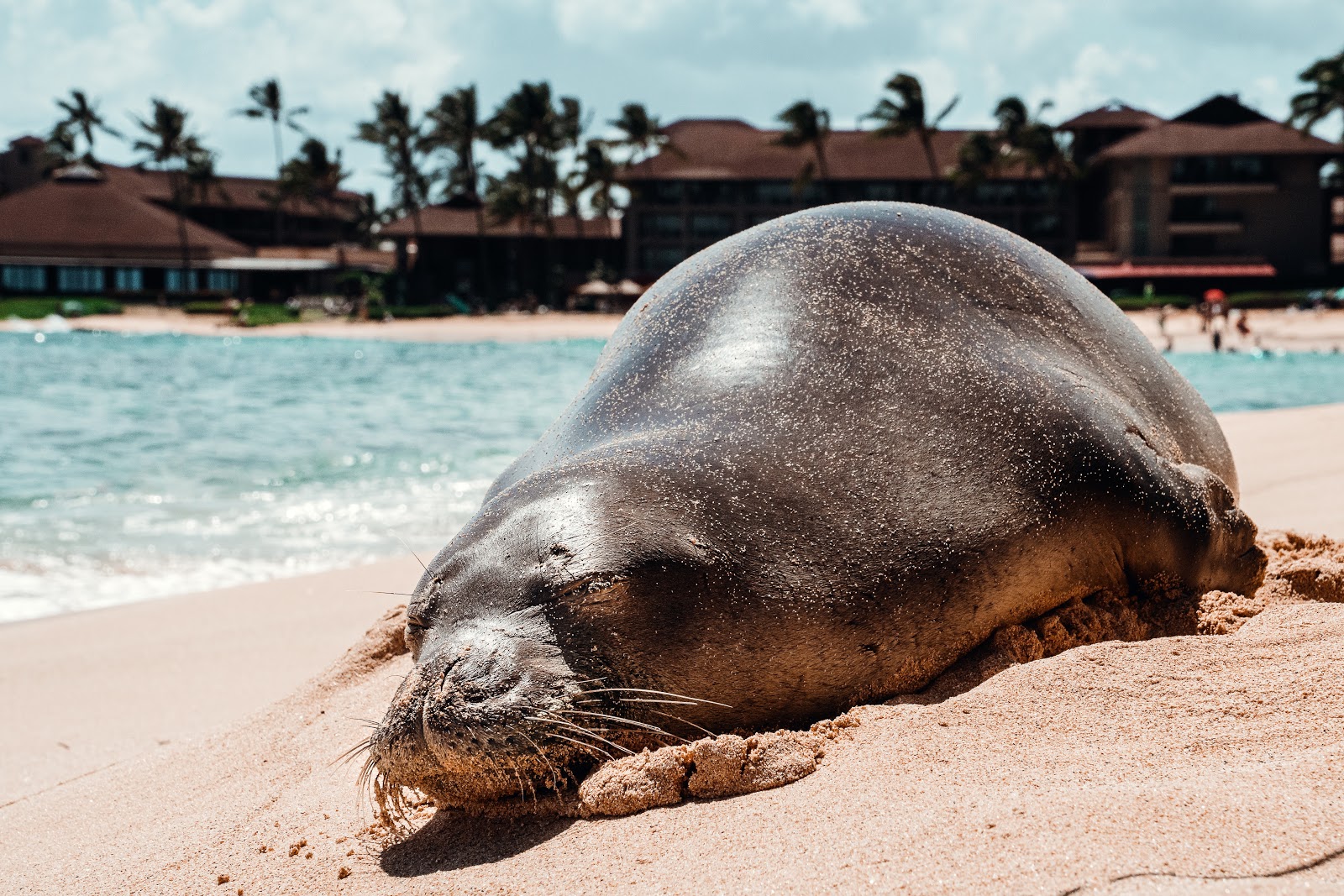 Hawaii's history is as colorful as the floral offerings you'll find on the islands.
Somewhere between 124 and 1120, the islands were settled by Polynesians, who found Hawaii using the stars as their only navigation system. Their history was an oral one, so what we know about their time on the island is limited until 1778. This is when British explorer Captain James Cook came upon the islands, specifically Waimea Bay on Kauai. Cook renamed the Hawaiian islands the Sandwich Islands, not because he found them delicious, but after the Earl of Sandwich.
Years of interactions, even clashes, with explorers followed, until Hawaii became an independently ruled kingdom in 1810. The annexation of Hawaii by the United States happened by 1898, but it would be years before Hawaii was recognized as a U.S. state, even well after the attack on Pearl Harbor.
When did Hawaii become a state?
Hawaii became a state on August 21, 1959, but locals were able to retain some of their independence following statehood. In 1978, the Hawaiian language became the state's official language, the only state where English is not the only official language. The current Hawaiian alphabet only has 13 letters, by the way, five of which are vowels. That makes all of those long Hawaiian words that much more impressive.
To ensure you're ahead of the others at your next trivia game, here are a few more fast Hawaii facts:
State nickname: Hawaii is known as the Aloha State. Aloha, by the way, is more a way of life than anything else, the idea of living with a respect for others.
State motto: The state motto of Hawaii is "Ua Mau ke Ea o ka 'Aina i ka Pono," which translates to "The life of the land is perpetuated in righteousness." You'll find the motto on the official state seal.
State flower: Hawaii's state flower is the yellow hibiscus, also known as the Hawaiian hibiscus.
State tree: The state tree of Hawaii is the Kukui Tree, or candlenut in some circles. Hawaiians have numerous uses for kukui nuts, from condiments for their poke to ink for their tattoos to leis from the shells.
State mammal: Hawaii's state mammal is the Hawaiian monk seal, but the state has an additional state marine mammal, as well. The humpback whale boasts that title.
Where is Hawaii?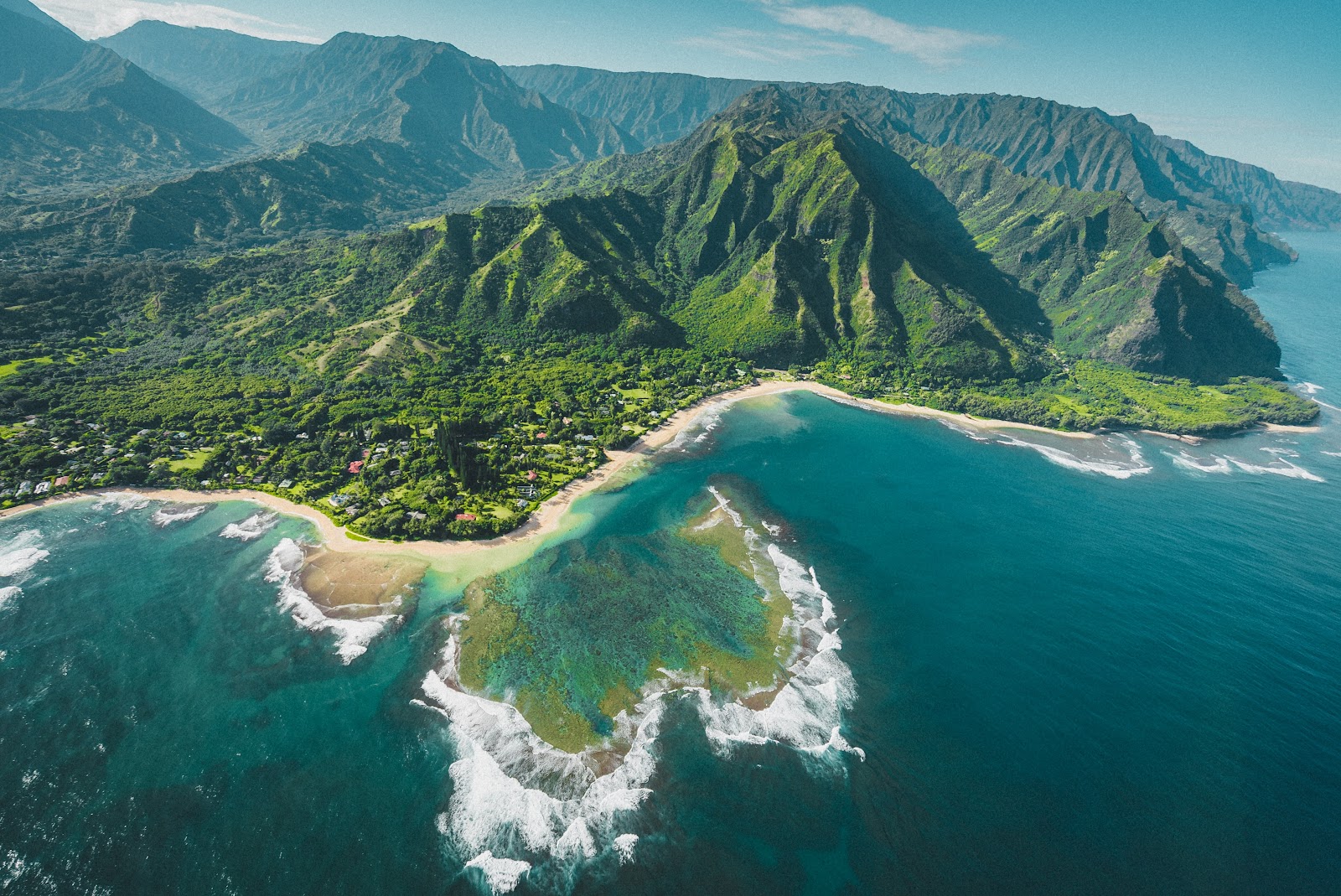 Hawaii is the only state without any physical connection to North America, an island-state surrounded by the waters of the Pacific Ocean more than 2,300 miles away from the mainland United States.
How big is Hawaii?
The Hawaiian islands have an area of 10,931 square miles. Looking at a Hawaiian islands map, you'll certainly notice some differences in size among the main landforms that make up the island-state. There are eight main islands that make up the Hawaiian islands: Ni?ihau, Kauai, Oahu, Molokai, Lanai, Kaho?olawe, Maui, and Hawai?i, or as it's more commonly known, the "Big Island."
The Big Island is, predictably, the largest Hawaiian island, at 4,028 square miles.
The Hawaiian islands are actually made up of volcanic islands, which sounds scary until you realize living among Hawaii volcanoes is a way of life for locals. While scientists are not yet able to predict when a volcano will erupt, the volcanoes in Hawaii are of the type that do not erupt violently but produce slow-moving lava flows, instead. Where lava will flow following an eruption is easier to predict, as scientists can look at the topography surrounding a lava flow to generally determine its direction.
That doesn't mean living in Hawaii is free from risk when it comes to the volcanoes. Hawaii boasts two of the most active volcanoes in the world: Kilauea and Mauna Loa, both on the Big Island. Mauna Loa is actually the largest volcano in the world, but Kilauea has been more active in recent years.
The last eruption by Kilauea that caused a mass evacuation was in 2018, an event that destroyed hundreds of homes. Kilauea erupted again in December 2020, sending ash into the sky but allowing most residents to stay put.
Despite the danger, Hawaii's volcanoes bring tourists from all over the world to get up close and personal with active volcanoes and lava fields. See them for yourself at Hawaii Volcanoes National Park on the Big Island. Take a scenic drive around the crater, or if you're more adventurous, tackle one of a number of hikes across the lava fields to some impressive geological diversity.
What time is it in Hawaii?
Hawaii observes Hawaii Standard Time (HST). The state does not observe daylight savings time, a positive for most who don't enjoy those biannual time changes.
Hawaii Demographics
Hawaii is one of the most diverse states in the country, a melting pot of Native Hawaiians and Pacific Islander groups with other population groups that have come to the islands over the years and stayed there, including a large population of Asians.
How many people live in Hawaii?
Hawaii's population as of 2019 was about 1.4 million people. About two-thirds of that population live on the island of Oahu, home to Hawaii's capital of Honolulu. Population growth on the islands has trended upward since 2010, with recent swings downward since about 2018. Experts point to the average cost of living in Hawaii as one reason why population numbers have declined in recent years.
Hawaii Climate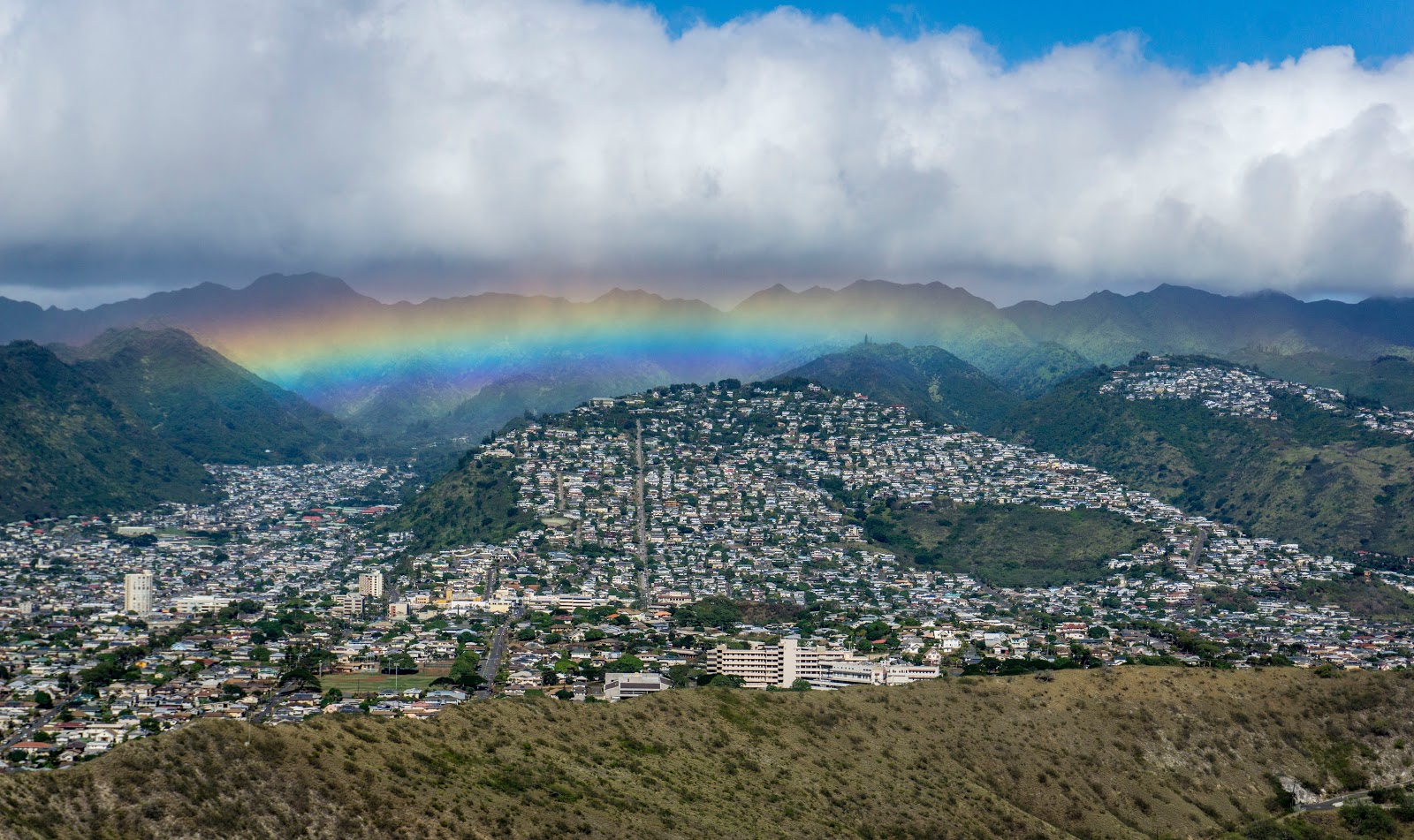 Hawaii weather is a big reason why it's a bucket list destination for many. With moderate temperatures that don't experience much change throughout the year, a visit to Hawaii is generally safe weather-wise no matter the time of year.
That doesn't mean there are no variations. Hawaii does have both a wet and dry season. April through October is Hawaii's dry season, or summer. November through March is Hawaii's wet season, or winter. If you're into surfing, you'll want to travel during those winter months, as that's when you'll get the biggest waves.
The climate in Hawaii is a tropical one. Severe weather is most often limited to a handful of heavy storms in the winter months, and the occasional Kona storm. Kona storms are technically extratropical cyclones, which just means they have a cold core. Kona storms can bring heavy rain, high winds and hail, which can lead to problems with flash flooding in affected areas. The Hawaiian islands get an average of two to three Kona storms per winter, with some seasons seeing none at all.
Hawaii is relatively protected from the most extreme weather. Severe thunderstorms and tornadoes are generally rare, and hurricanes don't usually make landfall in Hawaii thanks to the cooler waters that surround the island. The last hurricane that made landfall in Hawaii was Hurricane Iniki in 1992, although hurricanes that make it close will bring inclement weather like heavy rains.
Is Hawaii a safe place to live?
Generally, Hawaii is a safe place to live. Locals take the same precautions in Hawaii as they would anywhere, like making sure they're not flashing valuables and cash out on the street, avoiding places at night that aren't well-lit, keeping anything of value out of sight in their cars and at home, and locking doors. Rental cars stick out like a sore thumb so if you want to be extra cautious, avoid Jeep Wranglers! Not picking on Jeep; that's just the quintessential Hawaii rental car.
The Hawaii crime rate overall is lower than the national average when it comes to violent crime, but higher than the national average when it comes to property crime. Some locals have taken to installing security systems in their homes, a highly effective tool at preventing property crime.
It's also important to note that Hawaii safety isn't only about Hawaii crime statistics. The natural wonders on the islands are beautiful and should be explored, but there are common sense tips everyone should follow when they're out there having adventures:
When on a hike, stay on designated paths. You aren't only risking your own safety when you blaze your own trail, you may be affecting local habitats, as well.
Wear sun protection, even when the weather calls for a rainy day. The weather in Hawaii is unpredictable.
Pay attention to posted signage, particularly around cliffs and overlooks. Those signs are likely warning you where the limit is as far as your selfie-taking.
Protect yourself from mosquitoes and other biting pests, particularly in the summer months when they're most active.
The ocean is wonderful, but it can also be dangerous. Be aware of regular ocean activity, like rip currents and changing tides. Watch the waves facing the waves, so that you're not surprised by a sneaker wave coming to shore. If you're not a strong swimmer, don't push it. Swim at beaches with lifeguards present and practice the buddy system.
Transportation in Hawaii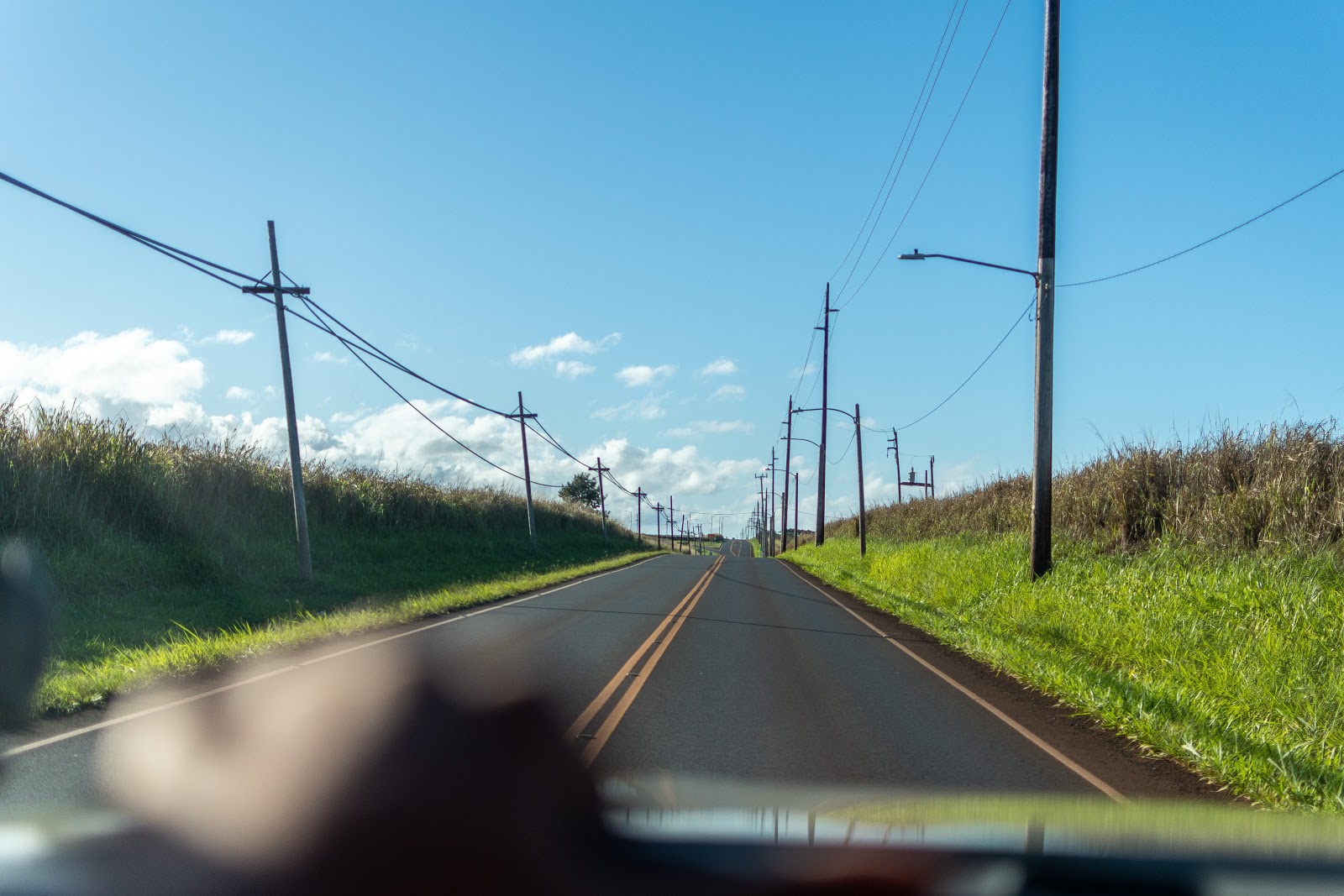 Despite some improvements in public transportation and bus systems on at least some of the islands, the Hawaiian islands remain very car-centric. That means anything you've likely heard about Hawaii traffic, particularly on Oahu, is true. Avoiding rush hour times is key if you're wanting to cut your travel time in any significant way.
If you need to travel between islands, the easiest way to do that is to catch a regional flight from one island to the next. Those on Maui will have access to Molokai or Lanai on two different passenger ferries, as well.
The Art of The Move
When thinking about how to move to Hawaii from the mainland, you'll likely need to look into shipping many of your belongings. Moving to Hawaii shipping costs will vary depending on what you're shipping, how much you're bringing along with you, and the distance between Hawaii and where you're coming from. Moving to Hawaii from California will likely cost you less than moving from the East Coast, for example, and shipping your car will add to the expense, as well. It may make sense to downsize a bit if you can, or find a home that includes some furnishings to help you save on the move.
Hawaii overall is a very pet-friendly state, particularly if you're moving to Hawaii with dogs. You'll find a number of dog-friendly beaches, green spaces and boarding facilities to choose from once you're there with your furry friend. It's important to understand that moving to Hawaii with pets will require some additional steps before enjoying those amenities, though.
The state's Animal Industry Division FAQ's will give you all the information you need about bringing your pet to Hawaii, but generally, expect to have updated vaccinations, including recent rabies shots for your pet, to avoid lengthy quarantine requirements on the Hawaiian islands.
Cost of Living in Hawaii
The pleasure of living in paradise comes at a cost, and if you're not doing your research before a move, you can experience some sticker shock after moving to Hawaii. The Hawaii cost of living is some of the highest in the United States, with Honolulu topping most lists of the country's priciest cities.
If you're looking to purchase real estate in Hawaii, your moving to Hawaii cost will vary considerably depending on location and home size. On Oahu, the most populous island, median home prices continue beating record highs, despite population drops in recent years. As of March 2022, the median single-family home price on Oahu was $1,050,000 -- up 19% from the year prior while the and the median condo price on Oahu was $510,000 -- up 12% from the year prior.
Certainly, there are options for housing well below those numbers, but scarcity is something to contend with on the islands. Hawaii remains a very desirable place to live despite the cost of moving to Hawaii, on top of existing housing shortages.
As far as Hawaii homes for rent prices, you'll find studios on Oahu starting around the $1,300/month mark in more rural areas with studios on the high end netting upwards of $2600+/mo in luxury condos in Kakaako. Proximity to the beach, views, and access to additional amenities will certainly drive up rental costs, with the average rental price on the island around the $2,000/month mark.
When considering job prospects on the islands, it's important to understand the biggest local industries. Tourism is the largest economic driver in the islands. Hawaii also has a strong military presence, with branches of nearly all aspects of the military represented on the islands. Agriculture, the fishing industry and manufacturing all round out an economy propped up by the millions of visitors who come to the islands each year.
Things to do in Hawaii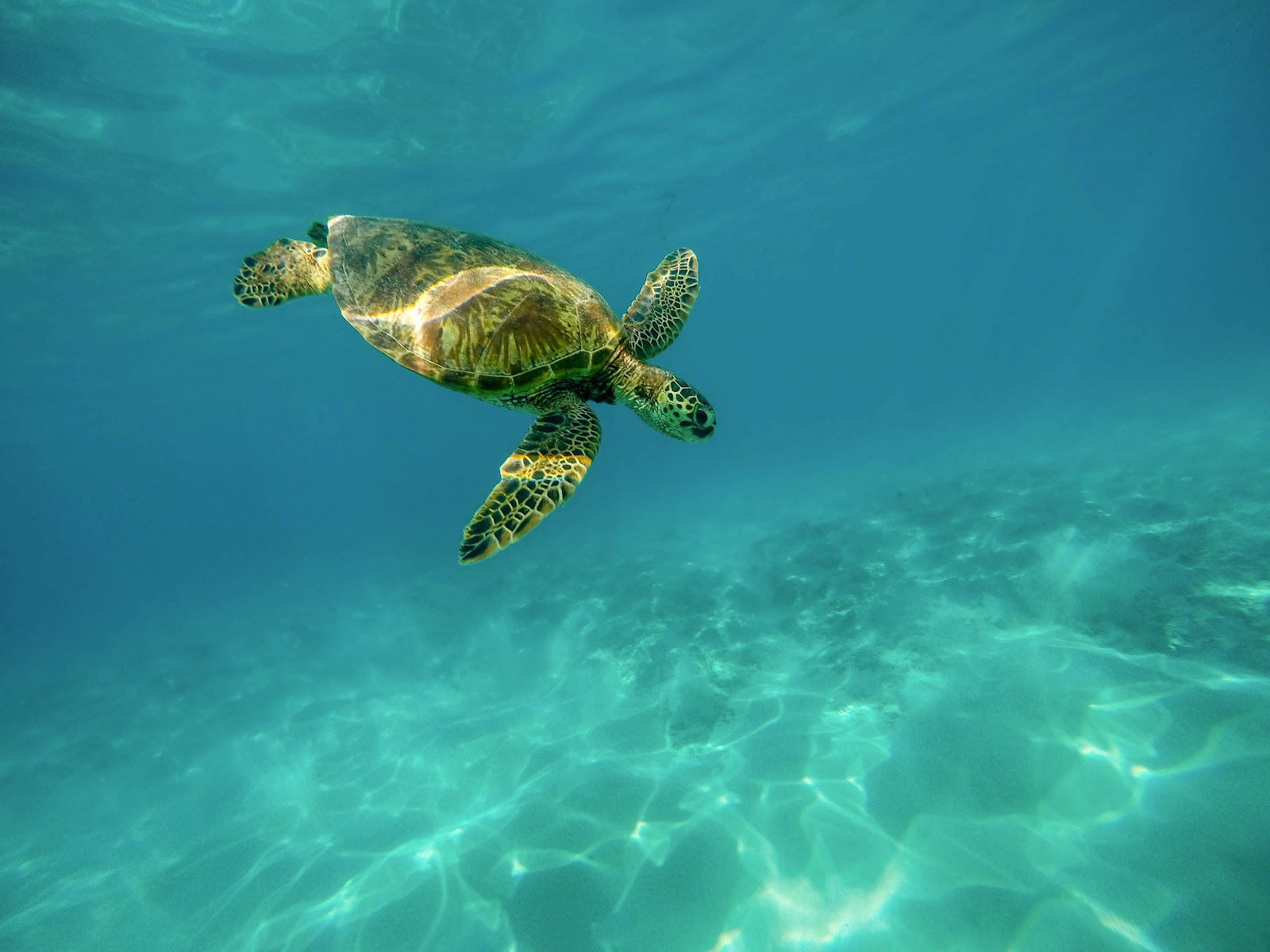 Hawaii is an outdoor enthusiast's playground. You likely already know that Hawaii is a surfing mecca. But did you know that the roots of modern surfing are in Hawaii, as well?
Although surfing in Hawaii as a way of life dates back to the island's first inhabitants, it was Duke Kahanamoku, a native Hawaiian more often referred to as just "Duke" or "The Big Kahuna," who popularized the sport and turned surfers into local celebrities. Today, he's known as the father of modern surfing. If you visit Honolulu, you'll even see a statue put up in his honor.
If you're interested in surfing only as a spectator sport, there's still loads of options as far as what to do in Hawaii:
Eat all of the local favorites.
The food in Hawaii is as diverse as it is delicious. You'll have access to the freshest fish, making for some excellent sushi and poke opportunities, on top of local Hawaiian foods you're sure to enjoy. We're talking about Kalua pig, much like Hawaiian pulled pork, loco moco, Spam musubi and all of that shave ice. Eating local is also friendlier to the budget, so embracing locally-sourced foods will be good for the wallet and your palate.
Experience the culture.
Seek out cultural events that celebrate all that makes Hawaii special. Experience traditions in song and dance at a luau, visit the local farms producing the nuts, coffee and more that you enjoy on the mainland, and plan around statewide celebrations.
Hit the water, not just the waves.
If you're just not coordinated enough to surf and are nervous about taking a lesson, there are a lot of ways to enjoy the waters surrounding the Hawaiian islands without catching some waves. Pull out the snorkel gear to explore some of the islands' most beautiful reefs, or finally get around to learning how to scuba dive and go deeper with the bountiful marine life in these waters. If you don't want to swim, the activities on the water are numerous, too.
Take a boat tour to experience the thrill of watching whales breach the water. Rent a kayak or canoe to navigate calmer waters at your own pace. Or work on that balance on a standup paddleboard, a much easier activity than full-blown surfing.
Pros and Cons of Living in Hawaii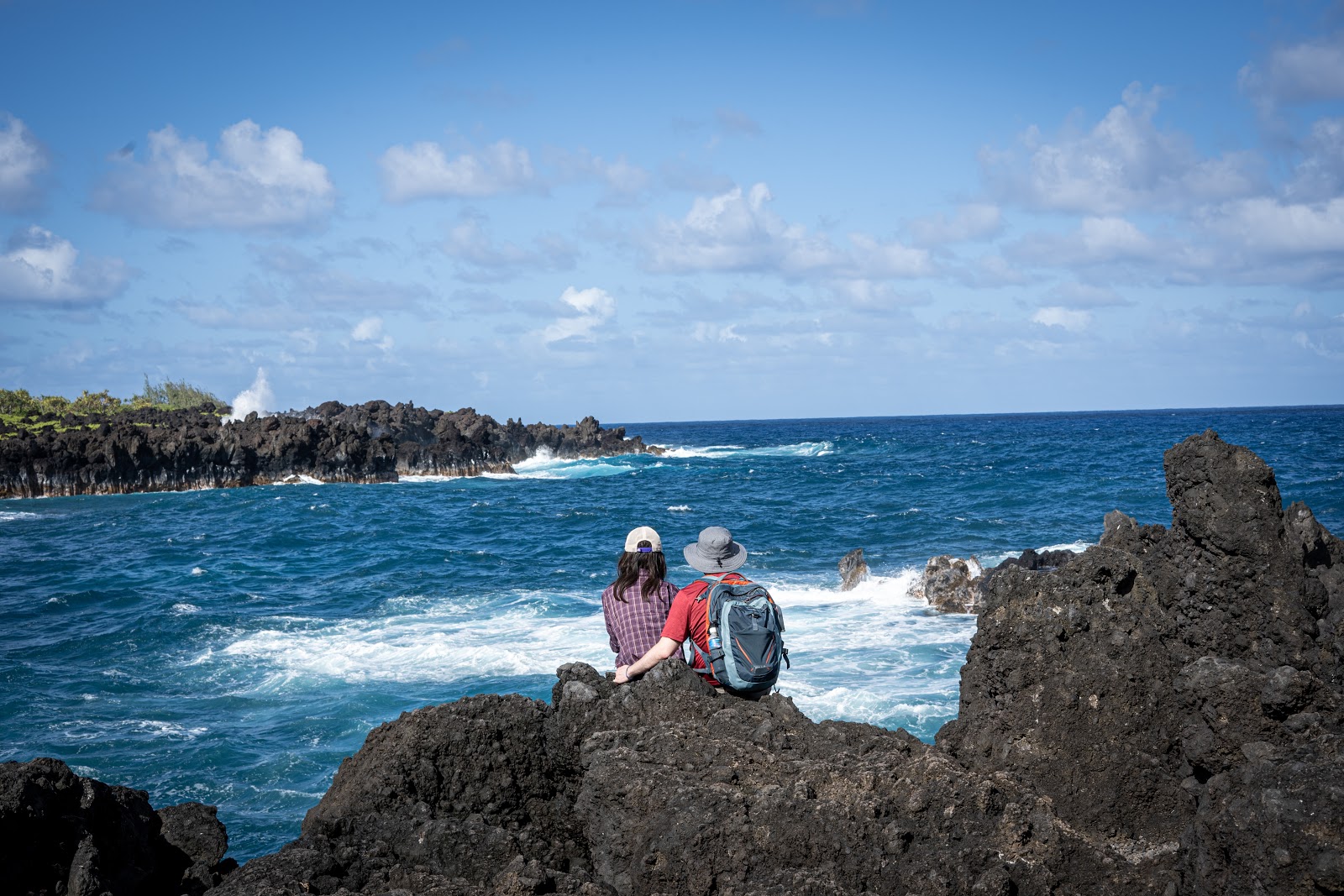 Now that you have a background about Hawaii and what living in Hawaii may look like, let's sum up the pros and cons of moving to Hawaii to help you make your decision.
Pro: Hawaii's natural resources make it one of the most beautiful destinations in the world.
Con: You pay a premium for all of that beauty. Hawaii has a high cost of living.
Pro: The mild climate makes Hawaii a year-round destination.
Con: It can feel isolating living on an island if you don't embrace it.
Pro: Moving to Hawaii is an adventure, and you'll be the envy of everyone you know if you take the dive and do it.
Con: Being the envy of everyone you know means those visitors you'll get will never want to leave!
So what's it like living in Hawaii? It's incredible. Hawaii is a paradise that boasts many perks, but it's important to have all of the information about real Hawaii life before making the move. Now that you do and are considering a Hawaii move with an informed mind, you may find that any negatives are far outweighed by the magic that is Hawaii.
Moving to Hawaii | Neighborhood Lifestyle Guides