Moving to & Living in Mililani, Hawaii | Ultimate Central Oahu Guide
Posted by Koa Cassady on Tuesday, April 25, 2023 at 10:53:45 AM
By Koa Cassady / April 25, 2023
Comment
Living in Mililani, Hawaii
Mililani is a city in Hawaii with a population of roughly 50,000 people and if you're unfamiliar with the island and unsure what island Mililani on, it's Oahu! The city is right at the heart of the island and locals primarily split the region into two main parts; Mililani Town and Mililani Mauka. Mililani Town is the original part of town while Mililani Mauka is a place consists of newer residential and commercial development. Both areas are lovely and bring their own sense of unique flare to the city, with views of a stunning mountainous backdrop. The Mililani Zip Code is 96789.
The Mililani neighborhood is fortunate to one of the few communities that features sidewalks throughout the entire community and well as a number of public parks and sports recreation venues that lends itself to keeping Mililani residents active. Drive through the neighborhood and you'll see many taking advantage of Mililani's idyllic weather while walking the dogs, jogging, or riding bikes with their children. I've even seen roller blades making a comeback!
Where is Mililani, HI?
How Far is Mililani from...
Honolulu Airport | 15.2 Miles | 20 minutes via H-2/H-1 Freeway.
Haleiwa, North Shore, Hawaii | 14 miles | 24 minutes via HI-99.
Honolulu, HI | 19.5 Miles | 27 Minutes with ideal traffic conditions via H-2/H-1.
Waikiki, HI | 23.7 Miles | 32 Minutes with ideal traffic conditions via H-2/H-1.
Schofield Barracks Army Base Hawaii | 6.5 Miles | 12 Minutes via H-2.
Mililani Homes For Sale
The Mililani real estate market has long proven to be a stable investment over the last 40 years and this can be attributed to its' Central Location, strong public school system, and great proximity to Hawaii Military Bases. Premier access to Schofield Barracks makes Mililani a hot spot for military families looking to use their Hawaii BAH towards purchasing a home while stationed here. The military presence definitely helps prop up the real estate market here, but Mililani has long been a favorite for locals as well.
Every home in Mililani falls under the Mililani Town Association(MTA) by which is $39/mo association fee is due. This fee helps maintain the 7 different Recreation Centers & Pools, as well as the common grounds and parks in the region. Expect wide streets and sidewalls through the Mililani neighborhoods and most houses for sale in Mililani will have been in the 1970's and 1980's; which is actually relatively young compared to the rest of Oahu Real Estate. You won't find any developments with brand new homes for sale in Mililani; look to nearby Koa Ridge in Waipio Gentry, about 10 minutes down the road.
If you're looking for Mililani rentals then you'll want to use websites like Zillow & Hicentral.com where you'll be able to contact the property managers directly for tours and leasing assistance.
Mililani Neighborhood Guide
If you have any more questions about the neighborhood or need our assistance in coordinating a move to Mililani, don't hesitate to contact us. It would be our pleasure to help you transition to your new Mililani home.
Mililani Communities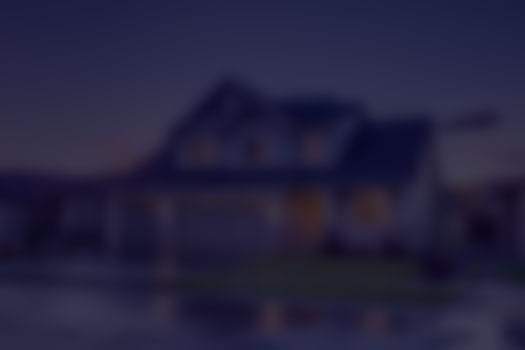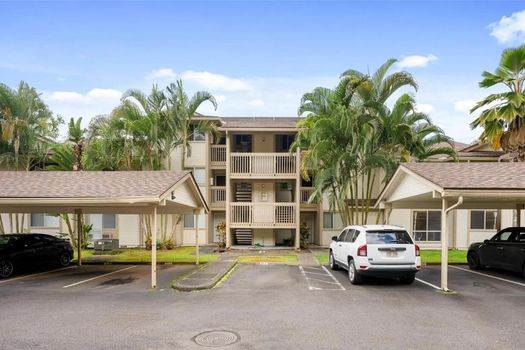 Launani Valley
This is a cool, quiet community in the valley just north of Mililani. Homes for sale in Launani Valley will feature more reasonable prices compared to the aforementioned neighborhoods, and they're also the closest to Schofield Barracks. The area does fall outside of the Mililani Public School district which is a big feature for a lot of families.
View Community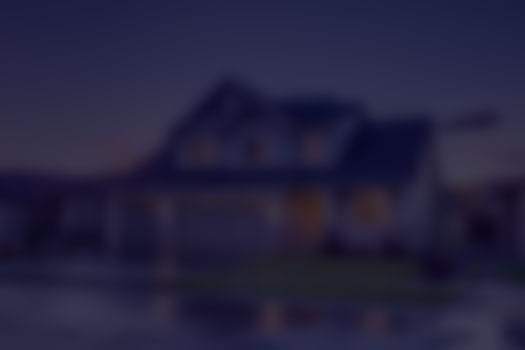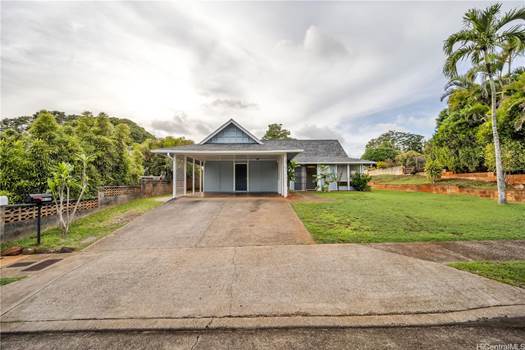 Mililani
Located in Central Oahu, about 18 miles from Honolulu. Between Wahiawa and Pearl City. Generally perceived as one of the most family friendly neighborhoods in Oahu for families due to schools, s, and vast number of parks and recreation centers. Near Schofield Barracks Hawaii. Closest Beaches: 20-25 minutes to Waimea Bay, Sunset Beach
View Community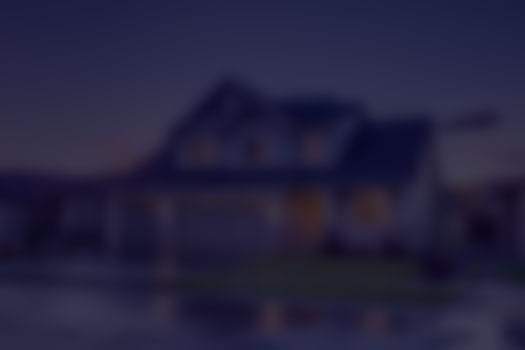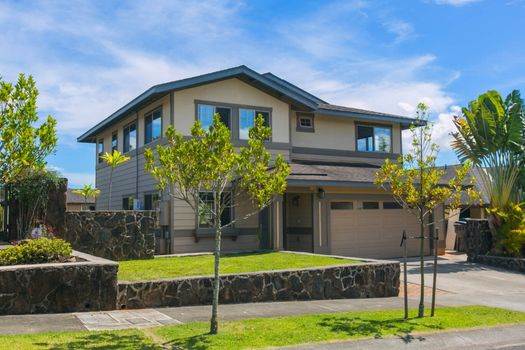 Mililani Mauka
This is the newer side of Mililani and naturally more expensive. Mauka (Hawaiian for Mountain) is the wetter side of the region for sure and you'll see this reflected in the lush landscapes and greenery throughout the neighborhoods. It's a very quiet, family oriented community here.
View Community
Things to do in Mililani
Mililani is home to a plethora of recreational activities. Tee-up at the gorgeous Mililani Golf Course or take the kids to one the many picture-perfect parks or one of 7 Mililani Recreation Centers and pools. If you're new to the islands, then you should know that space is a luxury. If you're not opposed to a short drive, then check out some of the following activities:
Dole Plantation - One of Oahu's most popular tourist attractions that sees nearly 1 million visitors a year. Dole Plantation provides tons family fun here from the Pineapple Express Train Tour, Plantation Garden Tour, and the Pineapple Garden Maze.
Haleiwa Town - Take a drive to this iconic North Shore, Oahu beach town and enjoy the food trucks, restaurants, shave ice, and surf shops that line the the boulevard through Haleiwa. Oahu's North Shore is the mecca of the surfing world so be sure to drop in somewhere along the miles long stretch of white sand beaches. .
Mililani Weather
Mililani's elevation lends itself to having a slightly cooler climate than some of the low level plains on Oahu. Plan for an average low temperature of around 66 degrees with an average high temperature of 81 degrees. Average rainfall in the region sits around 14 days per year but these are intermittent showers; most rainy days in Hawaii are also sunny days!
Shopping in Mililani
Mililani is as close to "typical American suburb" as you'll find in all of Oahu. There's a myriad of shopping opportunities in town and they primarily break down to 3 shopping centers; Mililani Shopping Center, Gateway at Mililani Mauka, and Mililani Town Center. Each feature stores to meet your every day needs from Walmart Mililani, Safeway & Foodland Groceries, Times Supermarket, Ross, and Long's Drug Stores. You'll also find the vast majority of Mililani Restaurants tucked into these 3 hubs, as well as the Mililani Movie Theaters.
Hardware Stores in Mililani
City Mill is going to be your closest option for lumber, garden, and home maintenance needs. If you're ok with a short 10 minute drive, head over the Lowe's in Waikele where you'll find nearly everything your home needs, including appliances.
Best Mililani Restaurants
Aside from the franchise restaurants in Mililani like Chili's and Ruby Tuesday's, we figured we would provide you some options off of the beaten path. From local favorites to Japanese and Italian themed cuisine.
1.) Rise and Shine Cafe - Family run, homestyle cafe offering breakfast and lunch, as well as homemade desserts in Mililani Mauka. | 95-1057 Ainamakua Dr. #F-6 Mililani, Hawaii 96789.
2.) Assagios Mililani - Our top pick for Italian restaurants in Mililani and probably our favorite caesar salad ever! Large plates and romantic setting. | 95-1249 Meheula Pkwy, Mililani, HI 96789
3.) Mililani Restaurant - This is the local favorite and must stop if you're looking for large authentic style Hawaiian plate lunches. The menu is intense so take a peek at it before you go in! | 95-221 Kipapa Drive Mililani, HI 96789
4.) Taqueria El Ranchero | My mexican friends argue that this is the best Mexican restaurant on Oahu! It's not literally in Mililani but it's worth the 5-10 drive to Wahiawa. | 823 California Ave. Suite A5, Wahiawa, Oahu, HI 96786
5.) Taps & Apps Brewpub | American style food, full bar over 30 beers on tap, and live music in Mililani Mauka. 95-1830 Meheula Pkwy Ste C6, Mililani, Oahu, HI 96789
Mililani Gyms
As we mentioned above, Mililani is a very active community offering both outdoor recreation areas and indoor fitness centers. Check a few of the big box gyms below offering fitness memberships, as well as a few Crossfit Gyms near Mililani for the functional fitness enthusiast:
Mililani Crossfit
These 2 Crossfit boxes are just a short 5-10 minute drive to Waipio:
Schools in Mililani
Mililani is widely thought to have the strongest public school system in the state and this is naturally very appealing to young families with school aged children. Here's a list of all the Mililani Schools:
Mililani Uka Elementary School | Public
Mililani Waena Elementary School | Public
Mililani Ike Elementary School | Pubic
Kipapa Elementary School | Public
Mililani Middle School | Public
Mililani High School | Public
Hanalani School | Private
FAQ's about Mililani
What is Mililani known for?
Mililani is known for being a well-planned, family-friendly residential community located in the central part of Oahu, Hawaii. The town is recognized for its high-quality public schools, numerous parks and recreational facilities, and a strong sense of community. It is also appreciated for its relative affordability compared to other areas of Oahu, particularly Honolulu. Mililani's location offers easy access to military installations, the North Shore, and the island's main city, Honolulu, making it a popular choice for military personnel, locals, and families seeking a quieter suburban lifestyle.
What is Mililani's location within Hawaii?

Mililani is located on the island of Oahu, in the central part of the island, approximately 15 miles northwest of Honolulu.
What is the population of Mililani?

As of the 2020 Census, the population of Mililani was approximately 48,000 residents.
What is the climate like in Mililani?

Mililani has a tropical climate with warm temperatures year-round, averaging 70-85°F (21-29°C). It receives more rainfall than Honolulu, but less than the windward side of Oahu.

What are some popular recreational activities in Mililani?


Popular activities in Mililani include hiking, golfing, biking, and enjoying local parks and recreation centers.
Are there any golf courses in Mililani?
Yes, Mililani Golf Club is an 18-hole championship golf course located in the heart of the community.
What are some notable parks in Mililani?
Notable parks in Mililani include Mililani District Park, Mililani Mauka Community Park, and Kipapa Park.
What is the Mililani Town Association?
The Mililani Town Association (MTA) is a homeowners' association responsible for maintaining common areas, organizing events, and providing amenities for the residents of Mililani.
Are there shopping centers in Mililani?
Yes, Mililani has two primary shopping centers featuring grocery stores, restaurants, and various retail shops:
Mililani Town Center
Mililani Shopping Center,
What is the school system like in Mililani?

Mililani is part of the Hawaii Department of Education and has several highly rated public schools, including elementary, middle, and high schools.

Are there any higher education institutions near Mililani?

Leeward Community College and University of Hawaii-West Oahu are both within a short drive from Mililani.

How is the public transportation in Mililani?

The Oahu Transit Services operates TheBus, which has several routes that serve Mililani and connect it to other parts of the island.

What is the meaning of the name "Mililani"?

"Mililani" means "praise or admiration" in the Hawaiian language.

How far is Mililani from the nearest beach?

Mililani is approximately a 20-30 minute drive from the beaches in North Shore Oahu, depending on traffic.

What is the cost of living in Mililani compared to the rest of Oahu?

The cost of living in Mililani is generally lower than in other areas of Oahu, particularly compared to Honolulu, but it is still higher than the national average.

What types of homes are in Mililani?

Mililani offers a mix of single-family homes, townhouses, and condominiums.

Are there any annual events or festivals in Mililani?

Mililani hosts various events throughout the year, including the Mililani Carnival, Mililani Hula Festival, Mililani Hongwanji Bon Dance, and seasonal events organized by the Mililani Town Association.

Are there any cultural or historical attractions in Mililani?

While Mililani is primarily a residential community, the nearby town of Wahiawa and the Dole Plantation offer historical and cultural attractions.

What medical facilities are available in Mililani?

Mililani has urgent care centers and various medical offices, while larger hospitals such as Wahiawa General Hospital and Pali Momi Medical Center are located nearby.
How is the job market in Mililani and its surrounding areas?

The job market in Mililani is diverse, with opportunities in healthcare, education, retail, and service industries. Many residents also commute to work in Honolulu or nearby military installations.

Are there any gyms or fitness centers in Mililani?

Yes, Mililani has several gyms and fitness centers, including
24 Hour Fitness
UFC Gym
MTA Recreation Centers.
How close is Mililani to military installations on Oahu?

Mililani is conveniently located near several military installations, including Schofield Barracks (7 miles), Wheeler Army Airfield (7 miles), and Joint Base Pearl Harbor-Hickam (18 miles).

What is the average commute time for Mililani residents?

The average commute time for Mililani residents is around 30-45 minutes, depending on the destination and traffic conditions.

Are there any farmers' markets in or near Mililani?

The Mililani Farmers' Market takes place every Sunday at Mililani High School, offering fresh produce, locally-made products, and food vendors.

How safe is Mililani compared to other areas on Oahu?

Mililani is considered one of the safest communities on Oahu, with a lower crime rate than the island's average.

Are there any bike paths or trails in Mililani?

Mililani has several bike paths and multi-use trails throughout the community, connecting parks, schools, and shopping centers.
What is the history of Mililani?

Mililani was developed in the 1960s by Castle & Cooke as a planned community and has since grown into one of Oahu's largest residential areas.