The Ultimate Neighborhood Guide To Keolu Hills, Kailua [2022]
Posted by Koa Cassady on Wednesday, April 27, 2022 at 5:40 PM
By Koa Cassady / April 27, 2022
Comment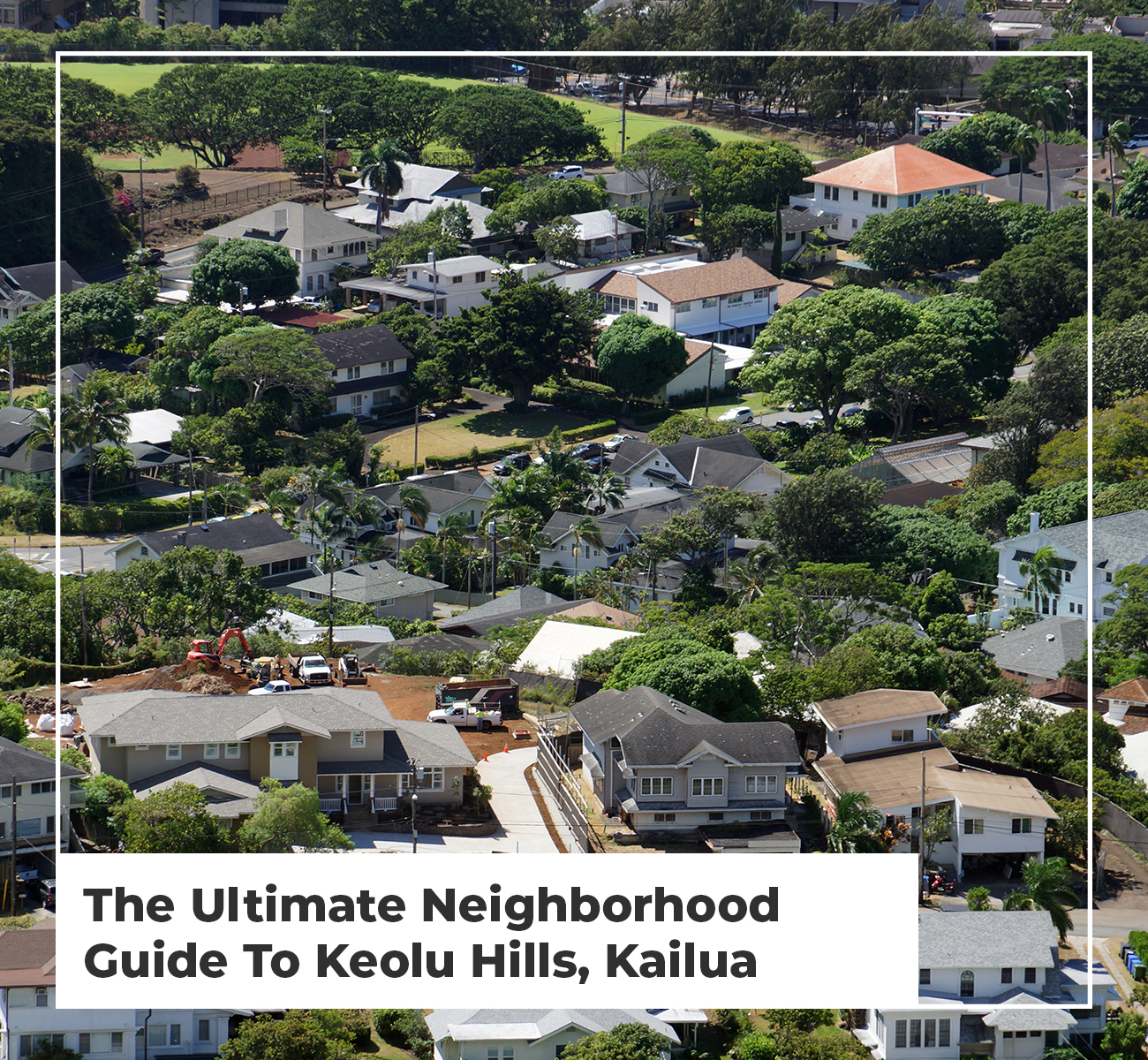 If you are in the market for a beautiful community which is ideally located on beautiful Oahu, then you are in the right place! Kelou Hills doesn't just offer exceptional real estate opportunities, it also provides easy access to many amenities and attractions.

Keolu Hills is a neighborhood in Kailua, in the Enchanted Lake area - the largest residential community in Kailua. Enchanted Lake was built in the 1970s. Keolu Hills overlooks a man-made lake fed by the ocean.

If you are considering living in Kailua, a great option is Keolu Hills. Read on as this guide takes a closer look at the Keolu Hills neighborhood.
About Keolu Hills, Kailua
Aptly called Keolu Hills, this neighborhood sits on the hills behind Lanikai. Bordering the neighborhood is Keolu Drive, which forms the Keolu Loop extending to the top of the hill and providing access to Kalaniana?ole Highway (Highway 72). Via the highway, Keolu Hills is 30-35 minutes from all the urban and historic attractions in downtown Honolulu and Pearl City.

Surrounding the neighborhood of Keolu Hills is Lanikai to the east and Bellows Air Force Station to the south. Southwest and south of Keolu Hills is the neighborhood of Kailua Bluffs and Hillcrest.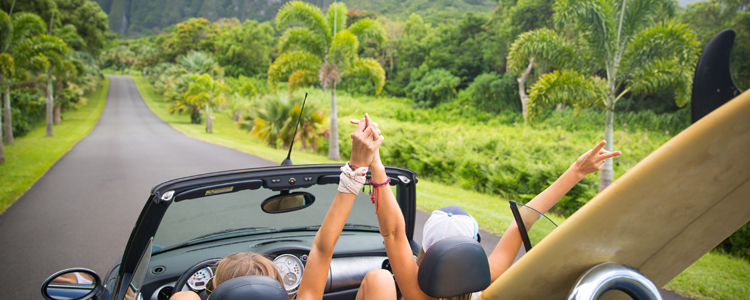 History of Keolu Hills, Kailua
In the late 1800s, Princess Ruth leased land around the Kaelepulu Pond to many Chinese farmers. There were taro fields, later replaced with rice and sugar cane fields.

Joe Pao, a developer, through a joint venture in 1954, developed 700 acres of land surrounding Kaelepulu Pond. He also renamed the area Enchanted Lake. Keolu Hills was the first area he developed. Initially, there were 105 lots, which grew over time to 3000 and included other communities such as Kailua Heights.

The Kaelepulu Pond, before any development, covered close to 190 acres plus 90 acres of marsh. In the 1960s, the Enchanted Lake subdivision developed, which led to a reduction of the pond area to 70 acres.

Later, a flood control project in 1966 redirected thousands of gallons of water flowing from the Kawainui Marsh into Kaelepulu Pond. The once-upon-a-time freshwater pond was located not too far from the shore.
Real Estate in Keolu Hills, Kailua
Original homes in the Keolu Hills neighborhood date back to the 1950s and 1960s. Keolu Hills is divided into two sections and consists of the older and newer parts. The older section or lower part of Keolu Hills is more affordable, as the predominant property types are plantation-style and bungalow homes. The majority of homes are owner-occupied.

The new section or upper hilly part of Keolu Hills is more expensive with mansions and executive-style homes. Both upper and lower are old, but many of the original homes have been through some renovation, remodeling, expansion, or completely torn down and rebuilt.

Homes in the upper part of the neighborhood enjoy views of Mount Olomana, the coastline, the ocean, and the city. These homes come with large lot sizes, square footage, and a higher price tag.

Homes in the lower part of the neighborhood can vary from old to different stages of renovation. Most homes don't have garages but have carports added. Square footage is small, around 900 to 1,000. The floor plans are original unless remodeled, with a square footage of around 3,000.

Homes in lower Keolu Hills are more affordable than in other neighborhoods such as Kailua Bluffs, where property prices are 20% higher. Homes that need updating, come in at a lower price with the potential to rebuild homes, which many residents are doing. The result of this will, however, see the value of properties rise.

Keolu Hills homes have three or four bedrooms and 1,000 to 1,800 square feet of living space. Homes on the hill are newer and substantially larger, with up to seven bedrooms, six bathrooms, and around 5,000 square feet of living space featuring open floor plans.

The size of lots varies in Keolu Hills, smaller ones between 5,000 and 7,000 square feet and larger ones up to 10,000 square feet. Lots include gardens, landscaping, and tropical vegetation. Smaller lots don't have space for pools.
View All Homes for Sale in Keolu Hills, Kailua >>>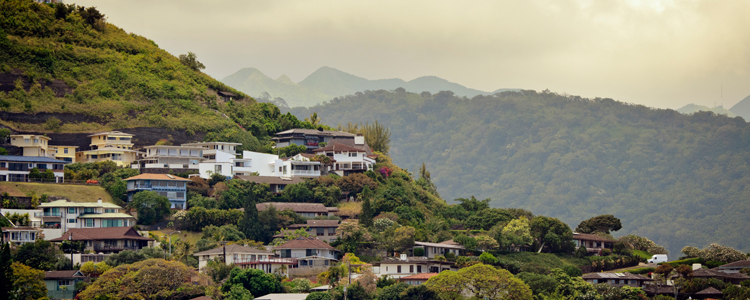 Schools in Keolu Hills, Kailua
Keolu Hills is a great option for families with children. The following are public and private schools in and around Keolu Hills:

Keolu Elementary School
Location: 1416 Keolu Drive
Caters to: Pre Kindergarten to Grade 6

Enchanted Lake Elementary School
Location: 770 Keolu Drive
Caters to: Pre Kindergarten to Grade 6

Kaelepulu Elementary School
Location: 530 Keolu Drive
Caters to: Kindergarten to Grade 6

St. John Vianney Parish School (Private Elementary School )
Location: 940 Keolu Drive
Caters to: Kindergarten to Grade 8

Kailua Intermediate School
Location: 145 South Kainalu Drive
Caters to: Grades 7 and 8

Kailua High School
Location: 451 Ulumanu Drive
Caters to: Grade 9 to 12

Keolu Hills, Kailua Attractions
The residents of Keolu Hills have all amenities within a reasonable distance. Keolu Hills is minutes from the Enchanted Lake Shopping Center located on Keolu Drive. With local shopping and dining options, it's convenient for grocery runs, shopping trips, and eating out. The center is home to places like Starbucks, Safeway, and numerous restaurants.

A few miles out gets you to Kailua Town, where you can find tons of shops and restaurants. Kailua Beach Park is a 5-10 minute drive, one of the best beaches in Oahu, and has two and a half miles of powder white sand and turquoise waters. Popular water sports and recreational activities include swimming, kite surfing, windsurfing, kayaking, fishing, and boating. Facilities on-site include bathrooms, showers, picnic tables, and lifeguards.

Lanikai Beach is also a 5-10 minute drive from Keolu Hills. Another top beach in Oahu is Lanikai Beach boasting white sands and calm blue waters. Kayaking or paddleboarding are favorite ways to visit the Mokulua Islands, less than a mile off the shore of Lanikai beach when the waters are serene. The two islands - Moku Nui and Moku Iki - are sea bird sanctuaries.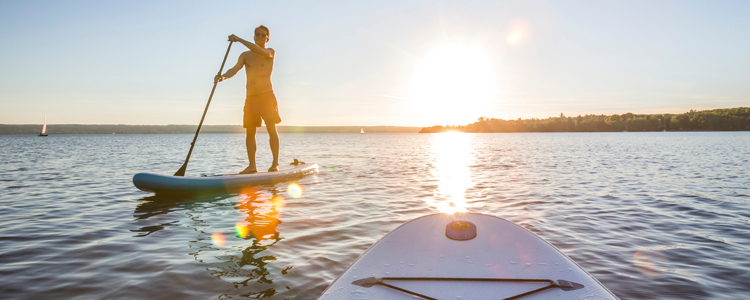 Less than 10 minutes from Keolu Hills is the Lanikai Pillbox hike. It's a 2-hour round trip hike that starts behind Lanikai Beach and makes its way up Kaiwa Ridge. Along the way, you pass Lanikai Pillboxes, relics from World War II. The hike eventually takes you to a point where you get sweeping views of Kailua, Lanikai, Ko?olau Range, and the Mokulua Islands.

Keolu Hills Neighborhood Park is a family-friendly park with many amenities, such as a baseball field, tennis courts, shaded picnic tables, a pavilion, playground, restrooms, and dog-friendly. The park also hosts baseball and softball games.

The Enchanted Lake Community Park is another park in Keolu hills. Located where Keolu Drive and Pauku Street intersect, this park is for nature preservation and outdoor recreation. Amenities include baseball and exercise fields, picnic tables, a playground, and restrooms.
The neighborhood Park also features a Skate Park close to Keolu Elementary School. The largest skate park in Oahu, it's 15,000 square feet of built-in bowls, ramps, quarter pipes, benches, and rails.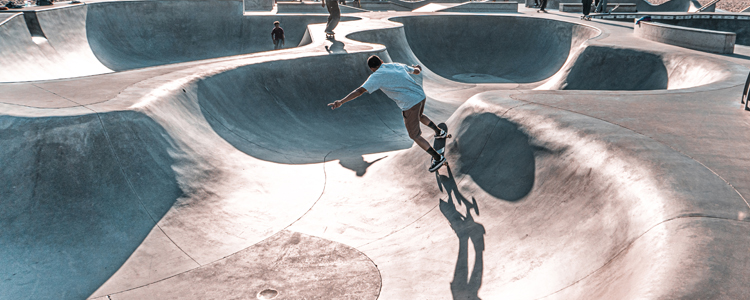 Hamakua Marsh Wildlife Sanctuary runs downstream from Kawai Nui Marsh and is closer to Keolu Hills. It's a smaller wetland compared to Kawai Nui Marsh, which is the largest remaining wetland on Oahu. Both provide a sanctuary for water birds native to Hawaii. Residents can access the marsh from Hamakua Drive, across the Safeway. You can expect to see the following endangered and endemic waterbirds:

Hawaiian black-necked stilt: Or Aeo, it stands 16 inches on bright pink legs and is the tallest shorebird.
Hawaiian moorhen: Or Alae ula is seen on the stream bank, has a red plate above its beak, and red on its forehead. According to Hawaiian mythology, it brought fire to humans and thus the scorching from the fire.
Hawaiian coot: Or alae kea is found in natural habitats such as freshwater lakes, marshes, and coastal lagoons.

Olomana, a mountain featuring three peaks, is less than 10 minutes from Keolu Hills across Highway 72. Olomana is famous for its challenging three peaks hike that guarantees mind-blowing views from the top.

The three peaks hike is no easy feat. It spans a distance of 4.4 miles of climbing and scrambling over tree roots and natural rock steps. It can take anywhere from two and a half to seven hours round trip. The first two peaks are doable for an average hiker but require steep climbing. The third peak is the most challenging and most dangerous, with vertical climbs of 600-meter inclines using only ropes.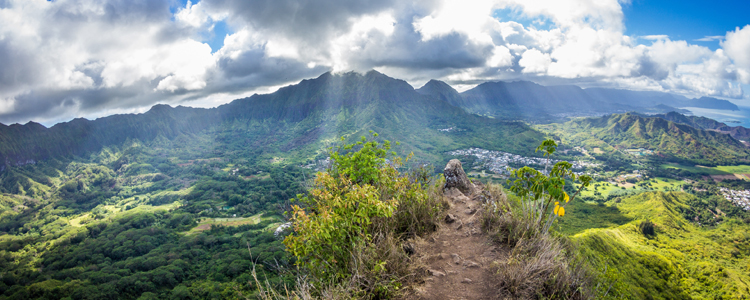 As tempting as it is, the three peaks hike is not for the faint of heart. It requires stamina, strength, and skill. The ropes are also not always reliable or checked, and any attempt at hiking in rainy weather is a big no-no.

There are two golf clubs within 10 minutes from Keolu Hills, Kailua. The Royal Hawaiian Golf Club (semi-private), located in the Maunawili area, is surrounded by the Ko'olau Mountains. It's a challenging 18-hole, par 72 golf course wrapped around rolling hills. The quiet and secluded mountain and forest backdrop make for an enjoyable golf experience. Parts of the golf course have previously featured in Jurassic Park sequels.

The Mid-Pacific Country Club is a private club 8 minutes from Keolu Hills located in Lanikai at the foothills of Ka'iwi Ridge. Ideally situated between the Ko'olau Mountains and the windward coast, Mid-Pacific Country Club offers panoramic views. The course is on 163 acres and designed on a kiawe forest. Coconut palm and Norfolk pine trees frame the course. The club also offers a venue for weddings, gatherings, events, tournaments, and wellness facilities.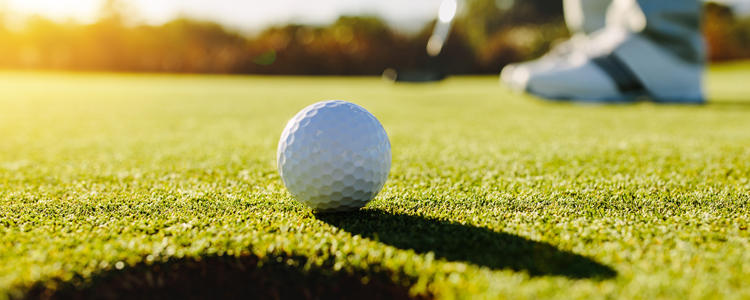 The Olomana Golf Club is a public club 6 minutes from Keolu Hills. Former President Obama used to golf here when vacationing in Kailua. The Olomana Golf links course is an environmentally friendly 18-hole, par 72 golf course. Golfers can marvel at the Olomana Peak and the Ko'olau Mountains in view.

The first nine holes are in the open, and the remaining nine are in a forested area, all surrounded by lush green landscapes, trees, and abundant wildlife. The clubhouse features a Pro Shop, restaurant, and banquet rooms. The Olomana Golf link also has a driving range and a new beer garden to go along with it.
Restaurants in Keolu Hills, Kailua
With various restaurants in and around Keolu Hills, residents can choose between local, international, and mixed cuisines.

The Shack is a sports bar offering live music, Hawaiian decor, games, and pub grub. Located on the corner of Keolu Drive and Hele Street in Enchanted Lake, it's a laid-back spot to enjoy lunch and dinner meals such as burgers, hot dogs, sandwiches, salads, and beer.

Maui Mike's Fire-Roasted Chicken serves comfort food with an island vibe. Their premium chicken is massaged with special seasoning and fire-roasted for hours.

Boots & Kimo's Homestyle Kitchen is located in the Enchanted Lake Shopping Center. It's a family-owned and family-run restaurant that serves breakfast and lunch dishes. Their signature breakfast is the macadamia nut pancakes.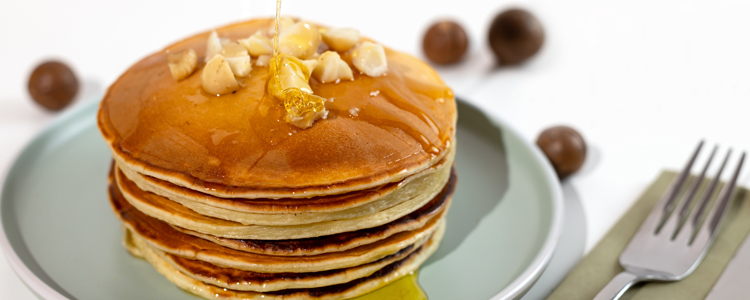 Nene Goose Bakery is located in the Enchanted Lake residential neighborhood. It's a mom-and-pop bakery that serves baked goods, bread, and rolls stuffed with cheese, meat, or vegetables. Tantalize your tastebuds with their cinnamon rolls, butter rolls, glazed doughnuts, or try their specialty spinach loaves, french loaves, and Japanese bread pastry.

The Kailua Town Farmers Market is located in the Enchanted Lake Center at 1090 Keolu Drive and is open on Sundays from 8 am to 12 pm. The perfect way to spend Sunday mornings is to browse the aisles scouting for fresh island fruits and vegetables, freshly prepared meals, and unique treats such as pastries with Hawaiian coffee.
Conclusion
The best part about living in Kailua is that all the neighborhoods are unique, and each one maintains its charm and characteristics.

There are so many homes at varying price points to suit every need. Whether you are looking for a new home with all the bells and whistles, a move-in-ready renovated home, a fixer-upper or a complete overhaul, Keolu Hills in Kailua accommodates all your needs and is, therefore, a highly sought-after neighborhood.

The Keolu Hills neighborhood is ideal for young professionals, growing families, empty-nesters, and multi-generational families. With highly-rated public schools in the area, amenities in close proximity, world-class beaches at your doorstep, and attractions in every direction, Keolu Hills has tons to offer.
Dwell Hawaii's team of knowledgeable industry experts represents the region's finest properties. Whether you're looking at buying or selling, contact Dwell Hawaii as Koa Cassady and his team ensure every client gets exactly what they are looking for.
View All Homes For Sale in Keolu Hills, Kailu.
Open 12/3 1365 Kina Street
Kailua, HI 96734
Open 12/3 1440 Auwaiku Street #A
Kailua, HI 96734