New Honolulu Condos Worth Waiting for in 2023
Posted by Koa Cassady on Wednesday, January 11, 2023 at 2:02:25 PM
By Koa Cassady / January 11, 2023
Comment New Honolulu Condo Series Pt. 1 | Ward Village
Welcome to Ward Village and Part 1 of our 3-part series on the Kaka'ako condo market in 2023! In this first episode, we delve deep into the fascinating Ward Village Master Plan, which is transforming urban living in the heart of Kaka'ako, Honolulu. For the ultimate guide to Kakaako condos and/or to get in touch with Maila & Koa about your approaching Hawaii Real Estate goals please visit https://www.dwellhawaii.com/kakaako/#... or email us at
[email protected]
Join us as we explore the exceptional fea 2023 New Honolulu Condo Series Part 2: Our Kakaako
Welcome to the 2023 Kakaako Condo Update Part 2 ft. the "Our Kakaako" Master Plan; an ambitious and innovative project that's transforming Honolulu's urban landscape. In this video, we'll delve into the details of this groundbreaking initiative and its impact on the vibrant neighborhood of Kaka'ako.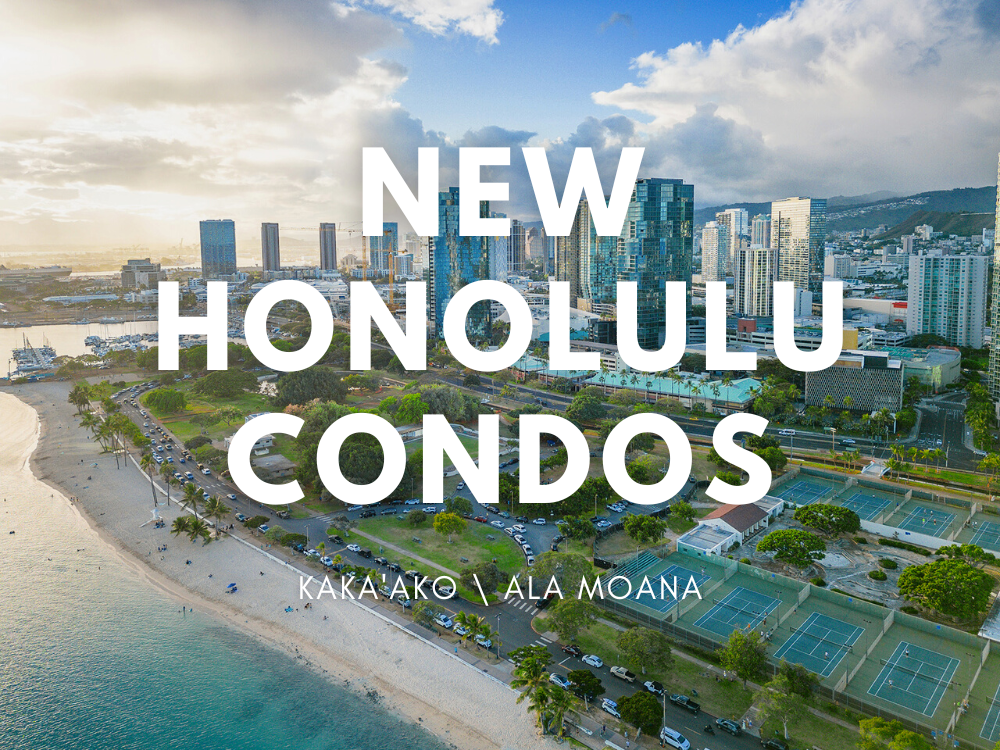 The past decade has brought massive transformation to the streets and skies of emerging new condos in Honolulu's Ala Moana and Kakaako neighborhoods. Developer Howard Hughes Corp. catalyzed what's shaping up to be at least a 15 year development boom through the launch of the Ward Village Master Planned Community; a stunning collection of as many as 12 proposed Affordable Housing, Mid- and Ultra Luxury Condos in Kakaako.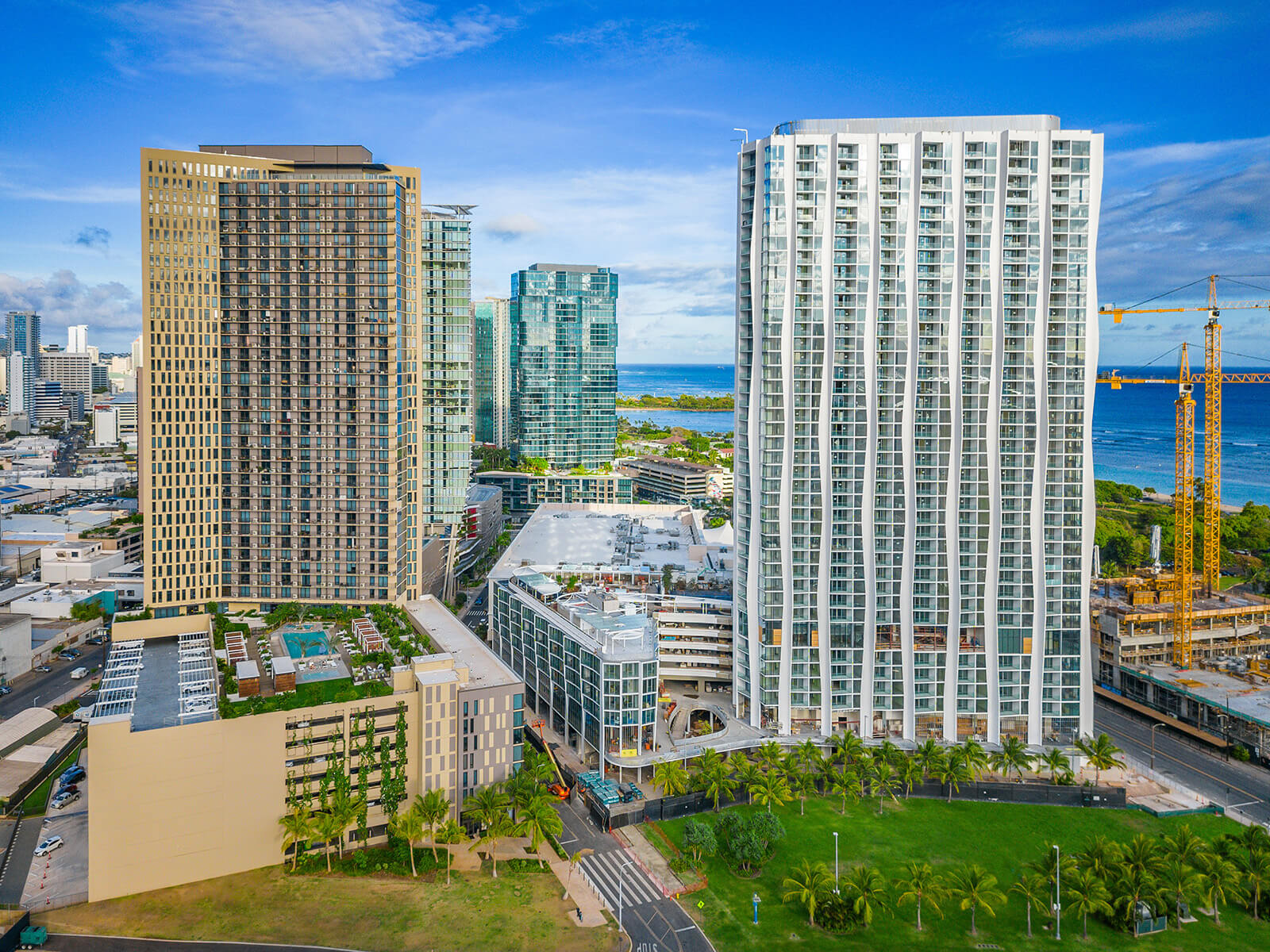 On the neighborhood's west side near Downtown Honolulu sits the Our Kakaako Master Plan spearheaded by Kamehameha Schools in partnership with various local developers like Stanford Carr and The Kobayashi Group. This sector of Kakaako reflects a more relatable, culturally significant development process and you'll see this in the neighborhood's artsy flavor, mural lined streets, and thoughtfully named condo projects that symbolize Hawaiian traditions, geography, or stories. Our Kakaako has developed 3 new Kakaako condos since 2016 with 4 more that are currently under construction or recently proposed.
The neighboring Ala Moana community is undergoing it's own transformation sparked by the 2013 release of Park Lane; our #1 pick for the Top 10 Luxury Condos in Honolulu. Most Hawaii residents couldn't tell you where Kakaako ends and Ala Moana begins and it's the bridging of these two communities that makes the future of Honolulu urban living so exciting, especially as Honolulu residents become more and more disenchanted with Waikiki.
5 New Condos in Honolulu You Should Be Excited About
Kuilei Place | Near Iolani School
This is the 2nd condo development launched by famed local developer, Kobayashi Group, in 2023. Kuilei Place will offer a total of 1,005 units; 60% of which will be allocated under Honolulu Affordable Housing guidelines. The towers will be located in Mo'ili'ili neighborhood near Iolani School and will offer a unit mix of 1-3 bedrooms + Live/Work Spaces; similar to the FLEX Homes at Hoopili, a new west Oahu master plan. Sales for 402 Market Priced units are currently underway with the Affordable Housing release to be offered shortly after. If you're interested in a Kuilei Place condo, we encourage you to act fast, register on the interest list below, and we'll be in touch to get you moving in the right direction.
Mahana Ward Village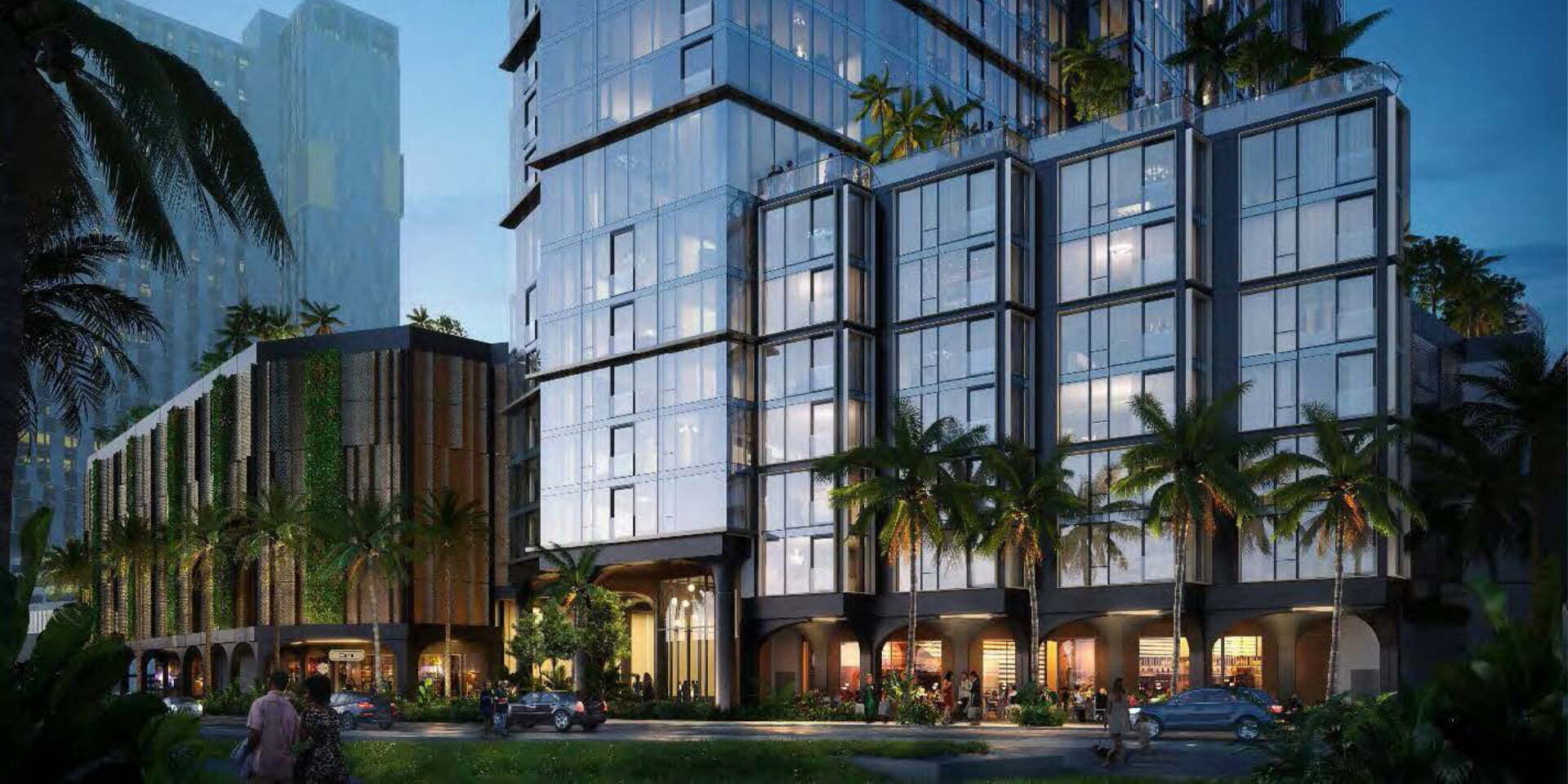 Discover the epitome of luxury island living with Mahana Ward Village, a new gem in the illustrious community of Ward Village. This upcoming mixed-use tower features 340 upscale condos, promising breath-taking vistas and unmatched amenities. Nestled in the vibrant heart of Kakaako, Mahana offers a lifestyle marked by chic urban comfort, Hawaiian allure, and eco-friendly design. Join us in our extensive blog as we delve into the extraordinary features and compelling appeal of Mahana, a beacon of modern residential living in Ward Village.
Kalae Ward Village | Ala Moana Blvd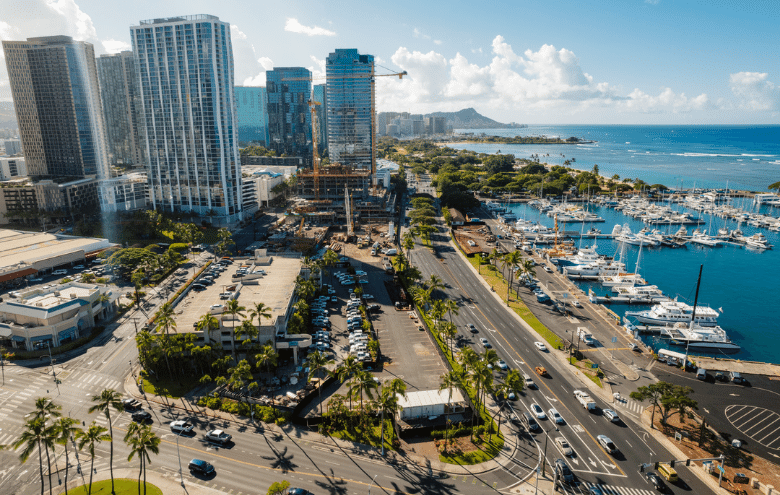 This new Ward Village condo will mark the 10th development by Howard Hughes' Corp since 2016 and arguably it's most impressive. Kalae Ward Village's "Front Row" orientation on Ala Moana Boulevard will secure onobstructed ocean views for new owners. Expect a refined, luxury product to be delivered on par with previous Waiea and Victoria Place projects which means we'll see timeless interiors and likely the most enticing set of amenities to date.
The developer is teasing a suite of distintive suite of "courtyard amenities" offering private gathering spaces of amenities set apart from the common area amenities. Don't hold us to it, but we expect Kalae condo prices to start around $1800 -2000sq for 1-3 bedroom layouts.
Alia | Near SALT at Kakaako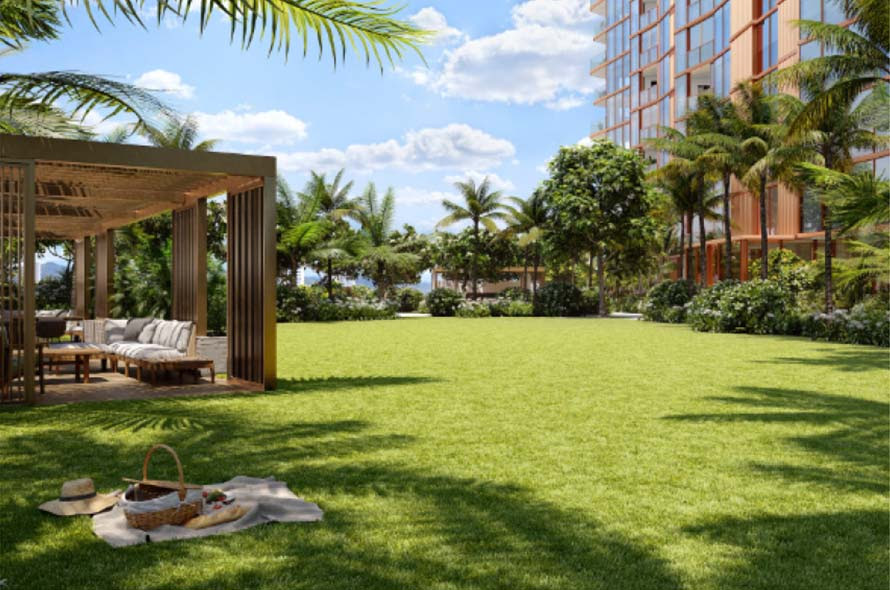 Alia will be one 3 newly proposed Our Kakaako projects and the most exciting to date, thanks to the reputation carried by esteemed local developer The Kobayashi Group; known for Park Lane and Hokua. There tower will offer 483 condos in Alia, 40 of which will be made available through the income limited reserved housing guidelines. The building will be anchored on Ala Moana boulevard, in line with The Collection Honolulu, and oriented towards the ocean and Diamond Head to optimize views. Alia sales will be starting soon so be sure to register your interest to make sure you're notified!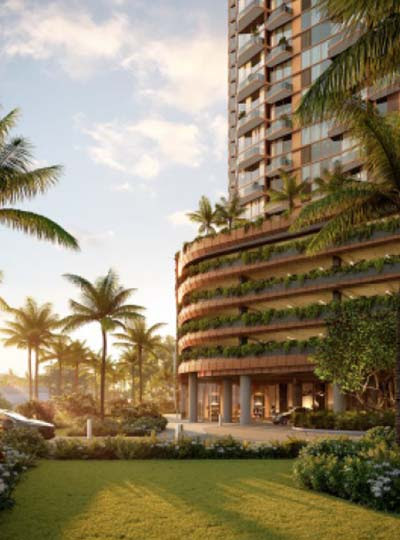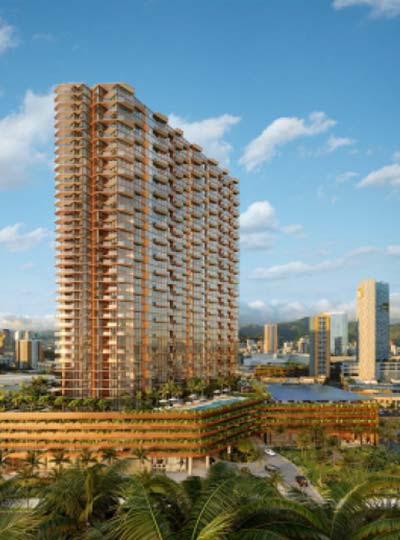 Unlike Kalae, Alia condos will have lanais (balconies). Views, Resort Style Amenities, Luxury Finishes, and Premier convenience to SALT at Kakaako will set Alia apart from every other option in the master plan. Not to mention the tower's proposal of 3,500sq of ground floor commercial space that's sure to provide a number of unique cafes or restaurants just an elevator's ride away. Prices are TBD but we expect they'll land in the $1600-1800sq for market priced units.
Kahuina | Our Kakaako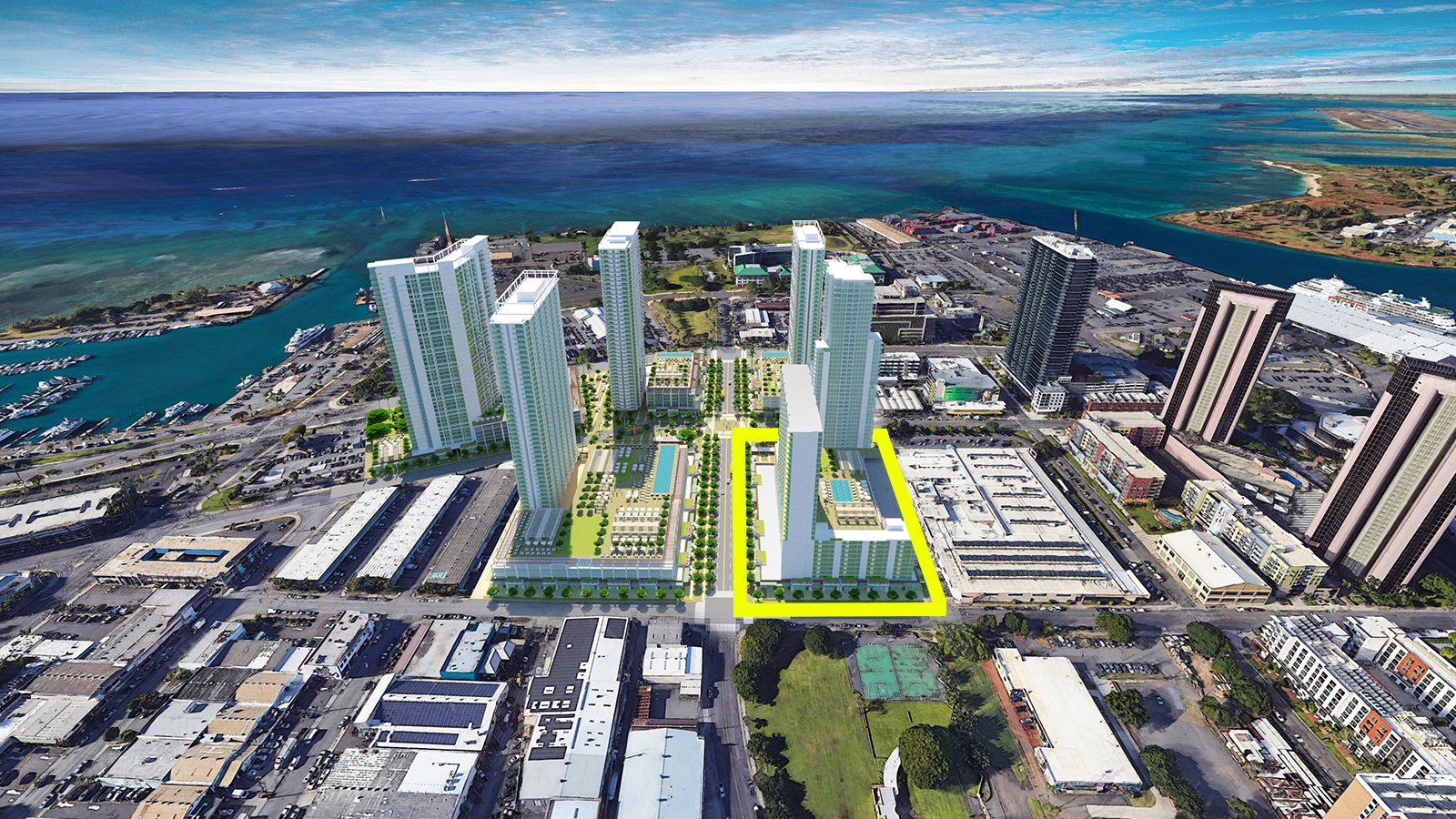 Another "Our Kakaako" installment, and the second project in the neighborhood for local developer Stanford Carr. This will be one of the largest mixed-use condominiums we've ever seen in Kakaako, bringing much needed relief to the short Oahu housing supply, and prices we don't often see in Kakaako. Kahuina will feature 861 condos for sale, with over 500 units reserved for buyers that qualify under work-force housing rules. The proposed 35,000 square feet of commercial space provides a massive opportunity for new dining and retail shops, not to mention a huge floor plan to rest a sizable amenity deck on. Prices TBD.
Teasers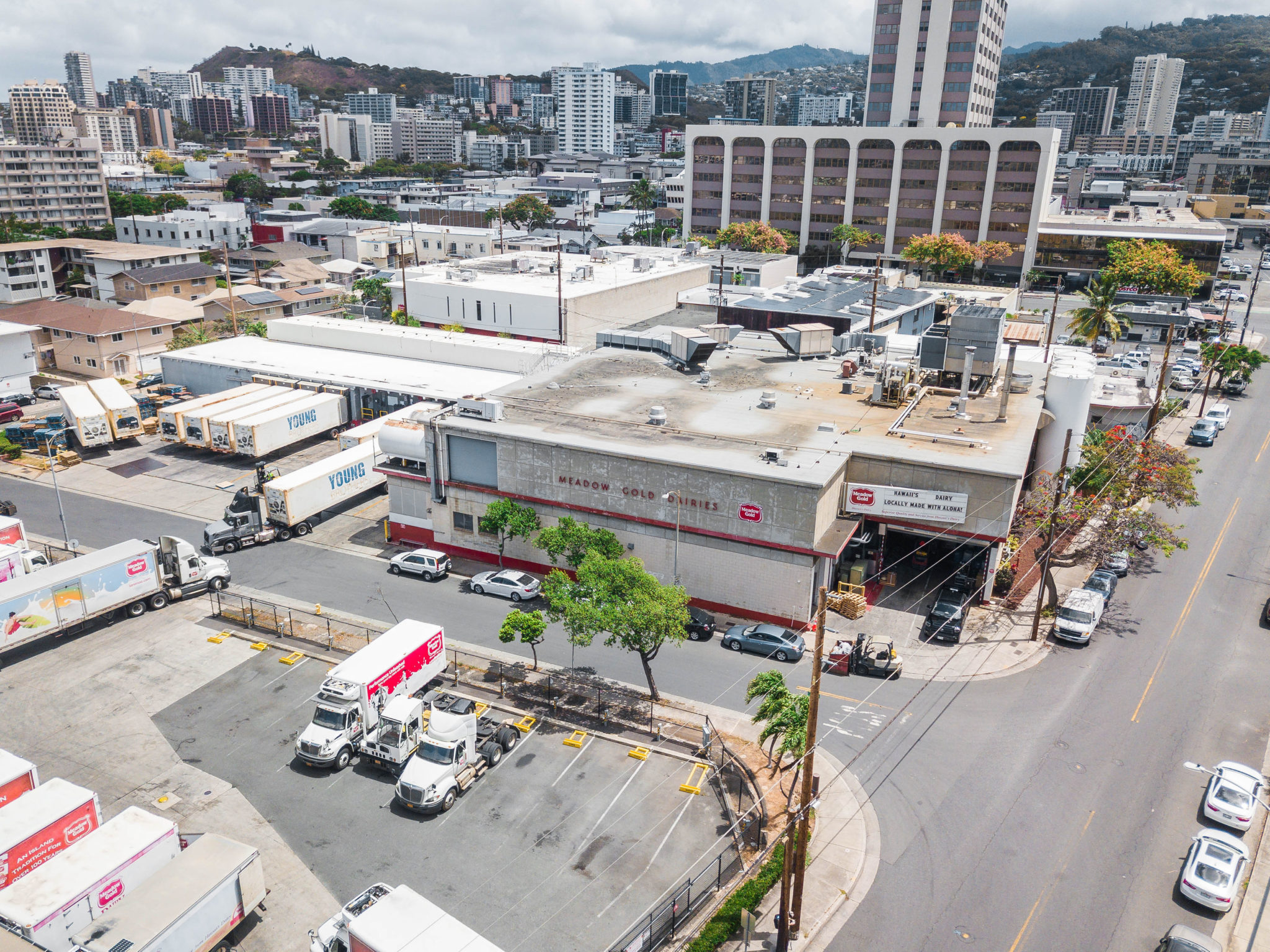 There's some whispers out there about a few other projects looking to make their official release in 2022. The Hawaii Meadow Gold site was sold last year to a Conneticut developer with proposals to erect a tower with 700 new Honolulu condos for sale. A new Prospac Holdings project named Kuilei Place is being teased with plans to build a 400ft tower right next door to SALT at Kakaako, fronting Ala Moana Blvd. Buying a New Honolulu Condo
Our team has represented hundreds of buyers in their pursuits of Oahu new homes and condos and if there's anything we can do to help make your pursuit more efficient, please give us a call. We'll equip you with the most real-time developer information, the pros and cons of each neighborhood or building, as well as insights on future view impacts that most agents aren't aware of. Our goal is purely to help you make the most well informed decision in the noisy world of Honolulu New Construction!
New-"ish" Condos in Honolulu
We thinks it's responsible to tell you about some of the below condo options as well; they're not brand new, but still fresh. Majority of the Kakaako condos haven't even been lived in since the buildings just completed construction last year. The condos you're seeing below were originally purchased from the developers with the intention of reselling them years later, after construction finished. These are a great option to consider if you don't have time to wait for the above projects to be. built in the next 2-3 years. If you see something you like, simply click Request Tour and we'll be in touch to coordinate with you.