North Shore Oahu Real Estate Market Trends
Posted by Koa Cassady on Thursday, September 22, 2022 at 2:25 PM
By Koa Cassady / September 22, 2022
Comment

North Shore Oahu Home Sales
The Year over Year trend for closed sales amongst North Shore houses for sale is down over 30% which is signaling some headwind in the market. Buyers are started to see some relief in housing prices as median sales prices slipped from almost $1.4M in 2021 to approximately $1.21M in 2022. This is further reflected by the Percent of Original List Price that dipped 7% from the same time last year meaning that competition for homes is less and buyers are less inclined to offer over asking price like they were the year prior.
Despite there being a headwind in the market brought on by rising interest rates, inventory still remains extremely low, even lower than the year prior. We're entering the fall season where the market typically tends to cool off, note the October & November '21 dips in the chart below. We'll likely see a little slippage over the same period before before winter swells bring all the eyes and attention back to the North Shore for annual surf competitions. It's not uncommon to see a bump in North Shore home sales during this season as this is when the area really comes alive!
Notable Sale: Check out this $7M+ Laniakea Beach home in North Shore. There were 2 other sales that clocked in at the $8M and $15M but these were handled off market with no pictures or date inputted into the MLS.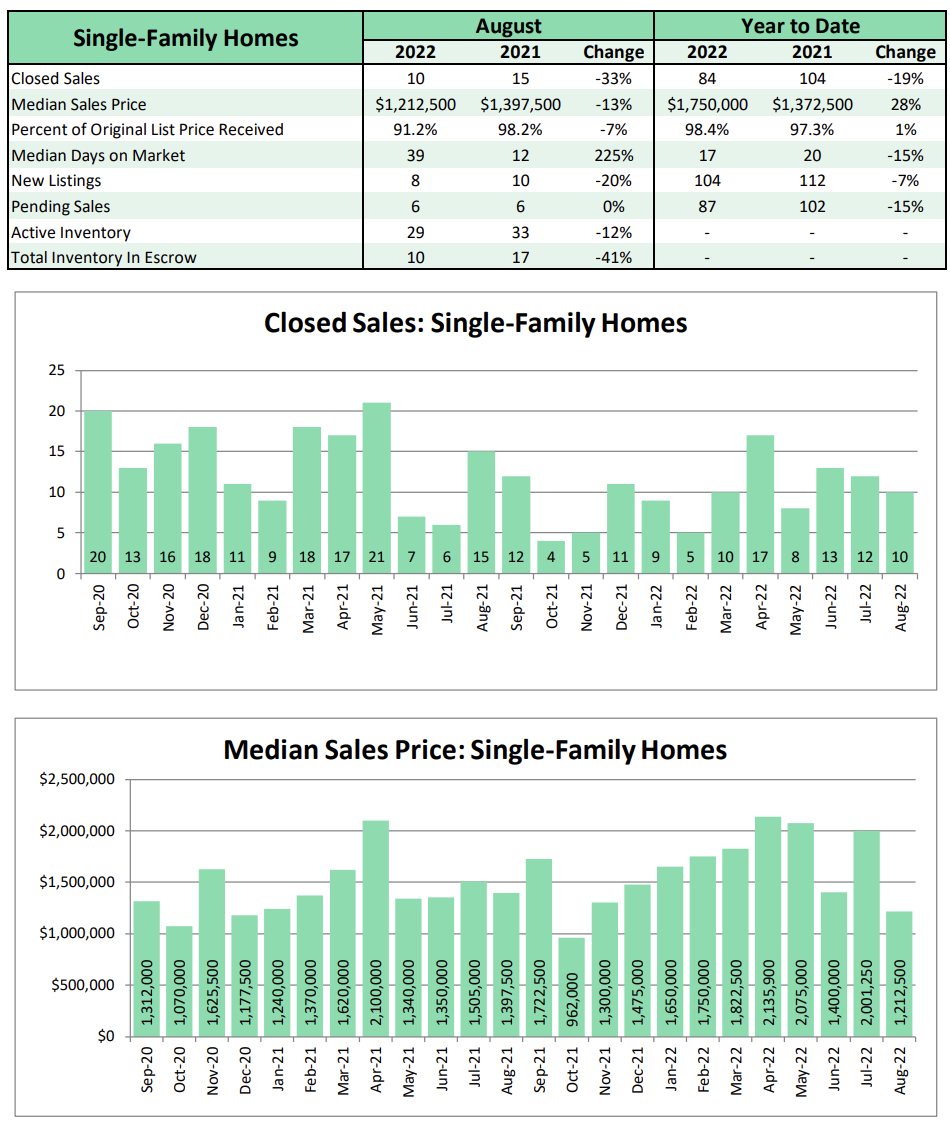 North Shore Oahu Condo Sales
There are very little condos for sale on the North Shore; that's the rule and not the exception. North Shore Oahu is one of the smallest condo markets on island so the data here will be sparce. Regardless, the same trends that persist in various other Oahu condo markets are present on the North Shore as well. We saw a sizable gain of 41% in the median condo price from roughly $500,000 in 2021 to $704,000 in 2022.This was catalyzed by buyers getting priced out of the single family home market and fleeing to the condo market.
Available North Shore condos for sale has doubled over the same period last year but we are seeing meaningful movement in Days on Market which is up over 100%. Expect the same Fall season cooling trend as mentioned in the Single Family Home sector above.
Notable Sale: Check out this North Shore condo that sold for $2.25M. This sales consisted of 2 units combined at Kuilima Estates which is a very interesting investment play considering that the project was recently grandfathered as one of only a few legal vacation rental condos on island. Kuilima Estates and Ocean Villas at Turtle Bay are both within the resort zone of Turtle Bay which is what qualifies them. Ocean Villas at Turtle Bay saw 3 sales over $3.5M in the last 6mos; another great play for Airbnb Investing in Hawaii.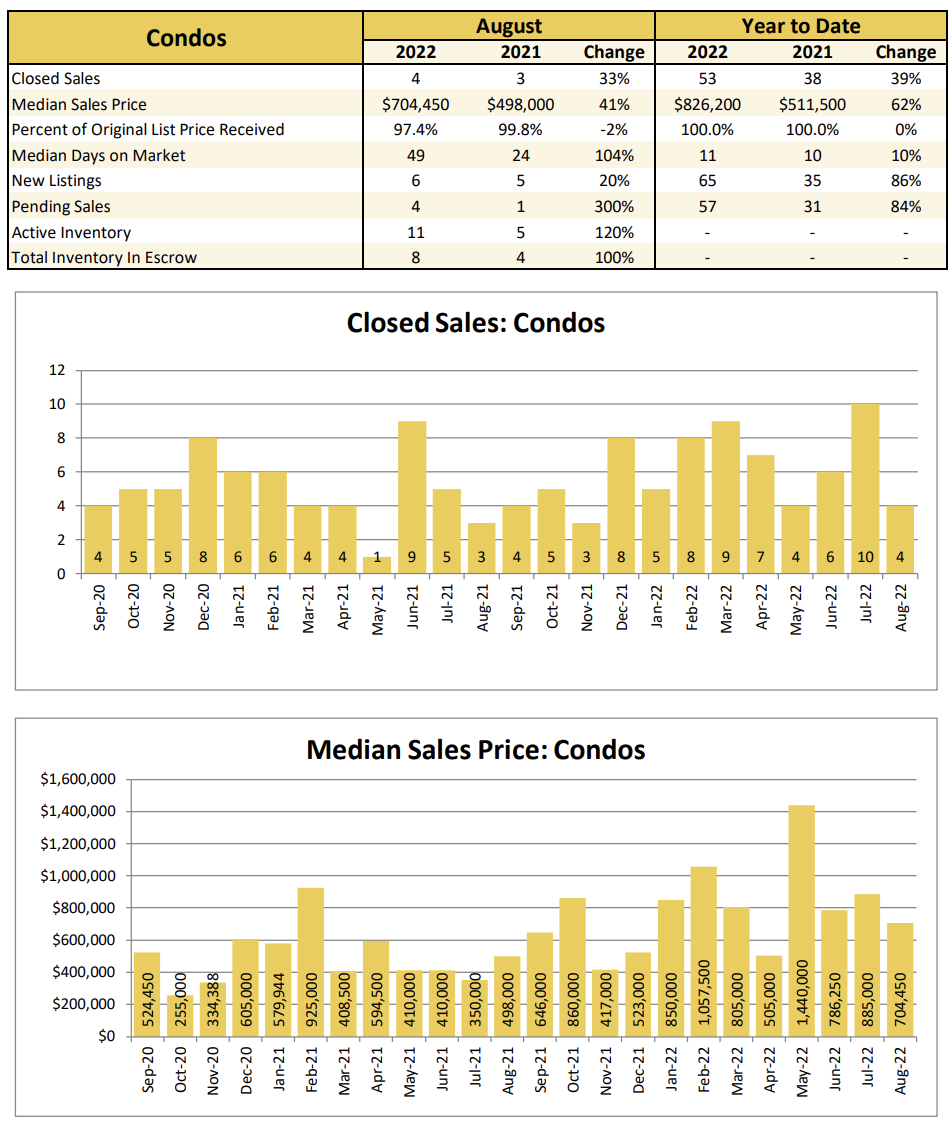 North Shore Market Report
For a real time look at all Active and Sold North Shore Homes & Condos over the last 6 months, check out the latest North Shore Market Report.
Buying a home in North Shore, Oahu, Hawaii
If buying a home or investing in North Shore Oahu real estate is on your radar, please don't hesitate to give me a call, email, or kindly submit an interest form below. I am a resident and active investor in the neighborhood and I'd love to help brainstorm any questions or ideas you may have about your future real estate plans. I'll give you the lay of the land and help curate the North Shore neighborhoods or condo buildings that best fit the lifestyle that appeals to you.