Oahu Real Estate Market Trends | September 2023
Posted by Koa Cassady on Friday, October 13, 2023 at 12:26:32 PM
By Koa Cassady / October 13, 2023
Comment
The O'ahu single-family home market retained a 12-month rolling average of over 200 sales, with 232 homes sold in the last month, indicating a 16.5% drop from the previous year. In contrast, the condo market's 12-month sales average dropped below 400 sales for the first time since January 2021. A total of 376 condos were sold last month, showcasing a significant 24.2% decrease in sales volume from September 2022.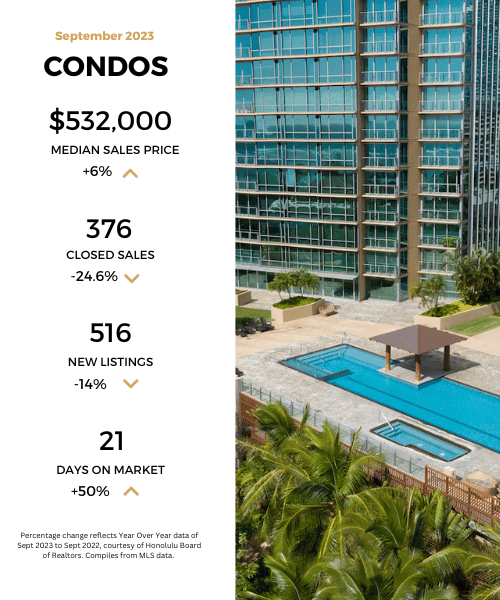 In September, the median sales price for single-family homes fell by 4.5% year-over-year, settling at $1,050,000 by the end of the month.
On the other hand, the condo market saw a 6.0% year-over-year rise, with the median sales price at $532,500.
Properties sold in September typically remained on the market for about three weeks, with single-family homes having a median of 20 days and condos at 21 days.
Roughly 9% of the single-family home sales matched their asking price, and 38% exceeded it. For condos, 22% met the full asking price, while 20% went beyond the initial price.
The majority of single-family home transactions fell within the $700,000 to $999,999 price bracket, constituting 36% of the month's sales. Most of these sales took place in the Ewa Plain.
In the condo sector, there was a noticeable sales surge in the higher price tiers and a decrease in the more budget-friendly segments. Specifically, the $900,000 to $1,999,999 bracket was the sole price range to see a growth in sales, with a notable 31.0% boost.
Conversely, condo sales within the $200,000 to $599,999 bracket saw a sharp 30.2% drop. Third-quarter condo sales for prices above $900,000 grew by 3.9%, while those in the $300,000 to $400,000 range decreased by 25.6%.
New property listings in both categories saw a decline from the previous year, with a 7.6% drop for single-family homes and 14.1% for condos.
Closing the quarter, single-family home active inventory reported a slight 5.9% year-over-year decrease. In contrast, condo inventory registered a modest 4.6% uptick.
---
---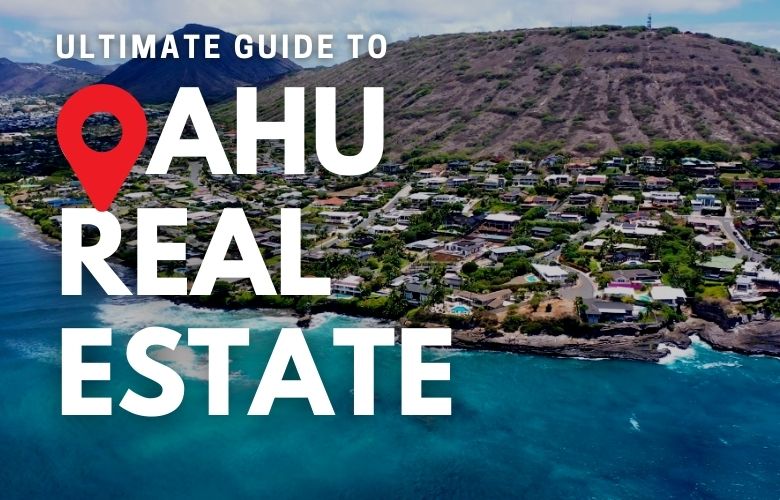 Looking for an Oahu home in 2023? Visit our comprensive guide to all tings real estate on Oahu; including expert insight and direction into Oahu new construction, Airbnb in Hawaii, Best Places to Live on Oahu, Neighborhood Video tours.
---
Within specific regions, the North Shore and Ewa Beach witnessed a significant drop in active inventory, 46.7% and 17.6% respectively. However, the Kane'ohe area saw a 25% growth, adding ten more homes than the previous year. When considering condos, most regions showed a rise in active listings from the year prior, but areas like Hawai'i Kai, North Shore, and condos in Ewa Beach ended with fewer units available as September concluded.