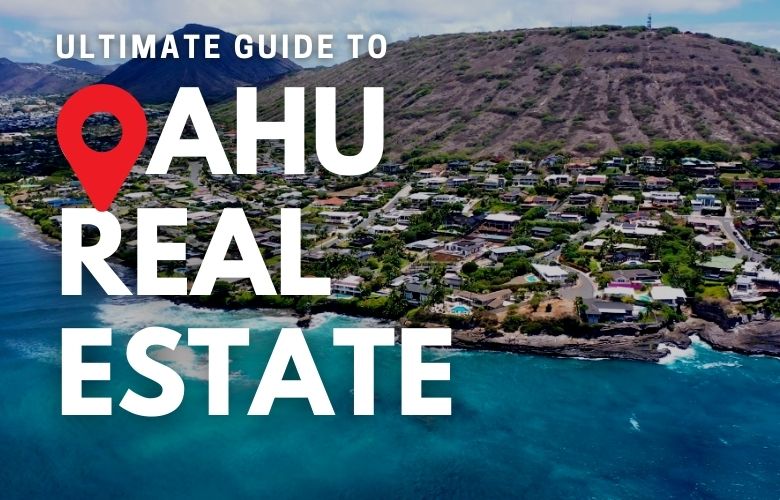 Welcome to the ultimate guide to Oahu real estate in 2023! As you explore homes for sale on Oahu, it's essential to understand the island's diverse housing market. From luxurious beachfront properties to affordable single-family homes, Oahu offers a variety of options to suit every buyer's needs. In this comprehensive guide, we'll cover all of the most buzzworthy Oahu real estate topics, everything from current market trends, investing in Airbnb, Oahu New Homes and Condos, to the best places to live. Let's dive into the Oahu real estate market and discover what makes this Hawaiian island a true paradise.
Moving to Oahu? Let's get you oriented first.
Oahu Real Estate News 2023 | Forecast & Trends
Record home prices, rising interest rates, and tightening economic conditions have started to have a chilling affect on the Oahu real estate market in 2023 but don't expect a freefall anytime soon. Oahu has long been plagued by an intense housing shortage and with nearly 1,000,000 residents, the law of supply and demand will continue to prop up the Oahu real estate market. Yes, sales are down and prices have started to slip on the macro level, but the real story is in how Oahu behaves on the micro level.

Check out our most recent Oahu Real Estate Market Report
As of February 2023, the Oahu median single family home price was d $985,000 with condos at $490,000. Our team remains one of the most active in the state so should you ever need real-time market guidance, we would love to hear from you!


Single family homes are still performing extremely well, especially if they're fully renovated, compared to condos.
Any home with multi-family potential i.e. a home with an ADU or separate rental, is going to outperform homes without it.
Neighborhoods seeing an influx of Oahu new homes are softening up faster than other neighborhoods due to the added inventory. For example, Kakaako has added hundreds of New Honolulu condos in the last year while Hoopili in Ewa Beach continues to add brand new homes nearly every month.
The luxury market has softened up substantially as well via the pullback of remote buyers during COVID as well as majority of homeowners having locked in record low interest rates in 2022 and prior.