Sky Ala Moana Towers Receive Honolulu City Counsel Approval
Posted by Koa Cassady on Thursday, November 15, 2018 at 8:42 PM
By Koa Cassady / November 15, 2018
Comment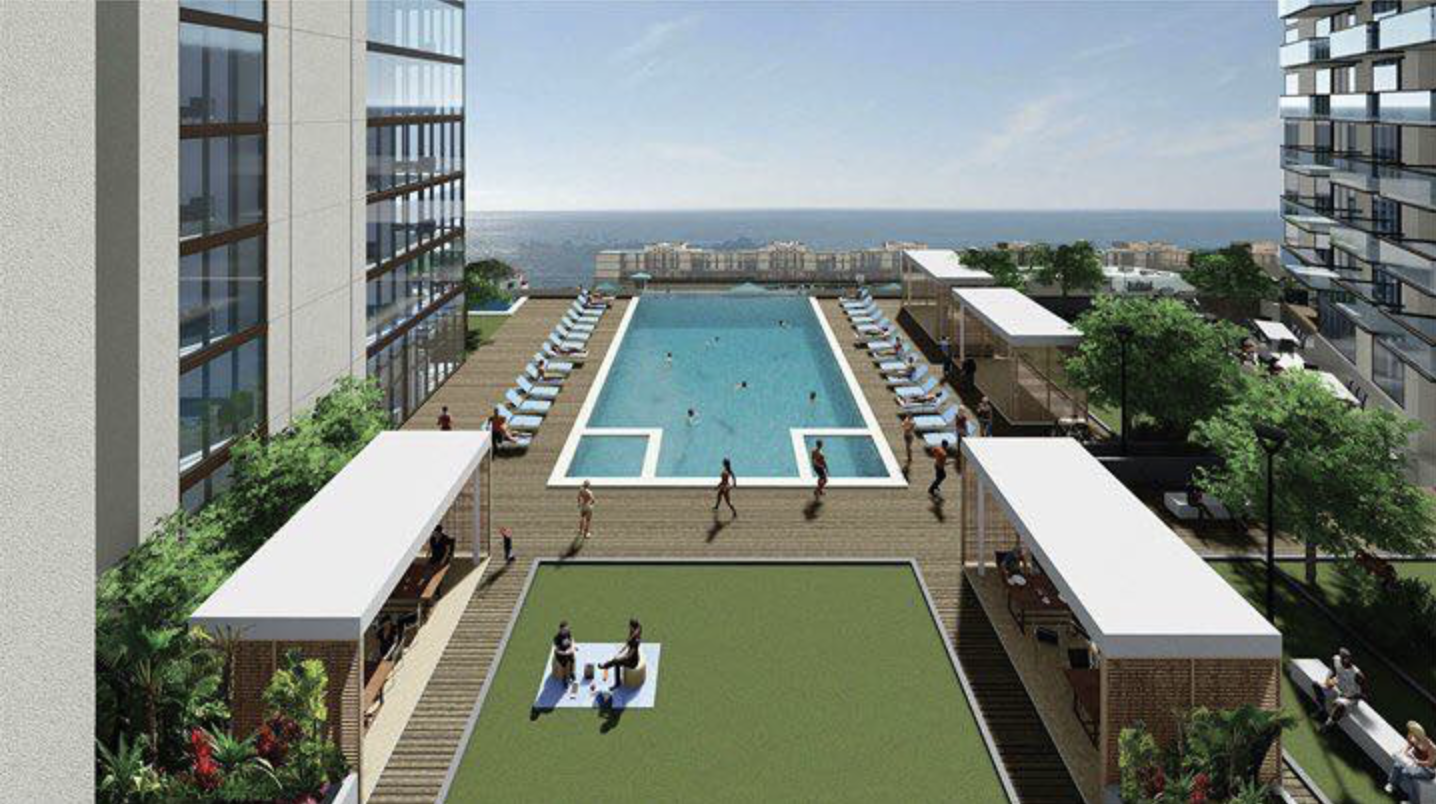 courtesy image
Sky Ala Moana, one of 8 new condominium projects being proposed for the Ala Moana neighborhood has received final approval from the Honolulu City Counsel. The approval provides a clear path for constructing the project on-site of the current Kenrock complex on Kapiolani Boulevard. Sky Ala Moana will be a Condo-Hotel, or "condo-tel" for short, and plans to bring two towers to market. The "Hotel" tower will permit owners to operate their homes as legal vacation rentals when they are not occupying the home for their own leisure. The second tower will provide for traditional, residential ownership.
With an earmarked budget of $510 Million, Sky Ala Moana expects to deliver 474 total units, 300 of which will be condo-tel units, as well as 84 units set aside for Affordable Housing pricing(Read up on Affordable Housing FAQ's here). Owners and vacation tenants alike will enjoy the vibrant Ala Moana neighborhood, with retail, dining, and entertainment opportunities abound. Only steps from the mega-mall of Ala Moana Center and mere blocks from Ala Moana Beach Park, residents will provided exceptional convenience to some of Honolulu's most iconic venues.
Since the project will be constructed in a Transient Oriented Development zone, the city will permit the developer to build Sky Ala Moana up to 400 feet tall. The typical ordinance only allows for building heights of 250 feet in the area but the exception is made due to the project's proximity to future Honolulu rail transit stations. The developer is targeting 2023 for delivery of its first units to market.
For more information on the project including but not limited to artist renderings, estimated pricing, and sales CLICK HERE.