Sunset Beach, Oahu: The Ultimate Guide To This North Shore Gem
Posted by Koa Cassady on Thursday, November 17, 2022 at 2:41:44 AM
By Koa Cassady / November 17, 2022
Comment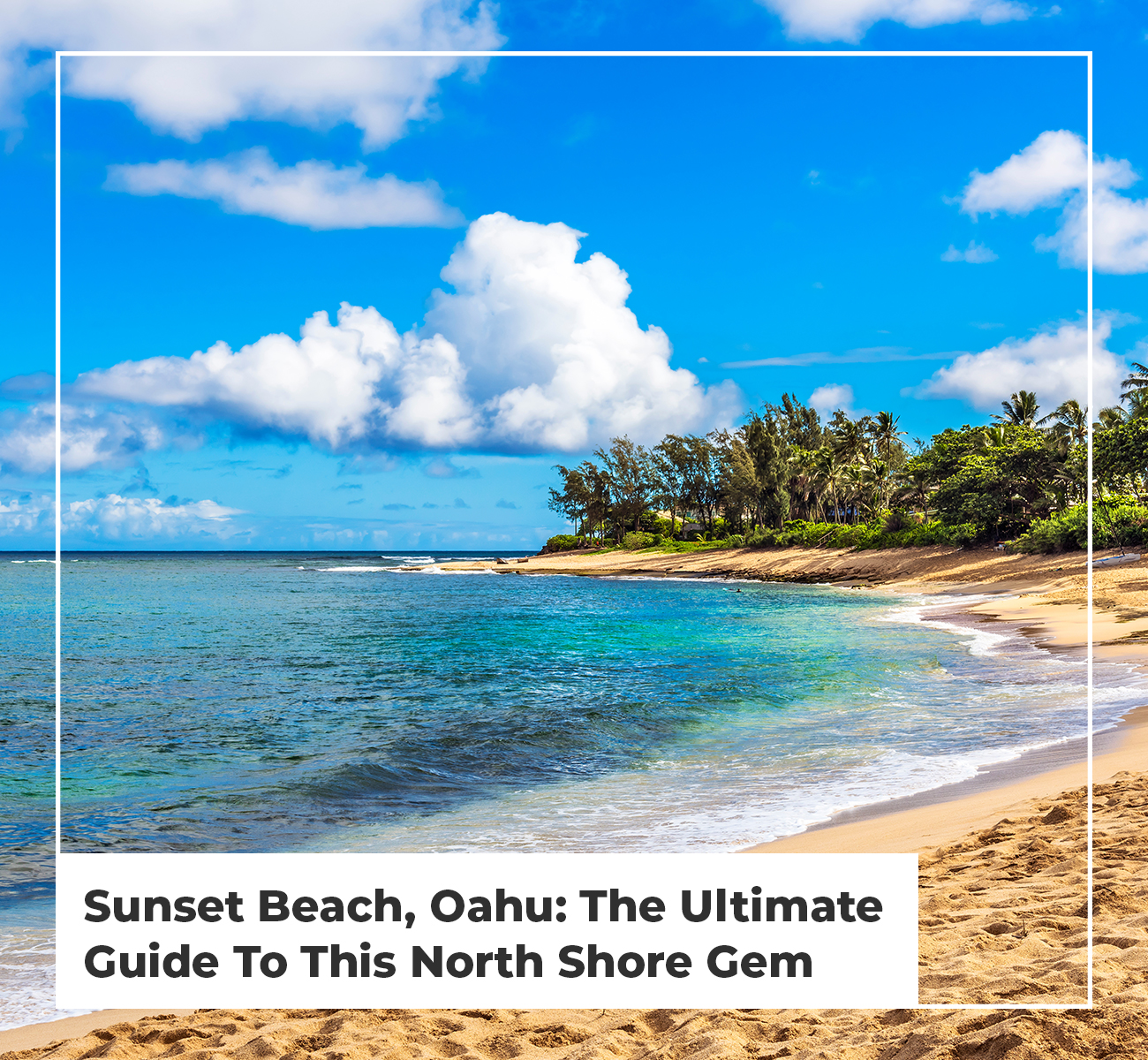 Sunset Beach on Oahu's North Shore is the place to be if you love surfing and have some serious dollars to spend on a home. Sunset Beach is a world-famous surfing destination where big wave competitions are held. During prime surfing times, pubic parking is limited and often spills into the neighborhoods.
Amazing Homes
Sunset Beach is prime real estate. The homes are a stone's throw away from the best surfing in the world, and the views are spectacular. The area sits at the bottom of the Pupukea/Paumalu hills and forest trails. From any direction, you have a scenic view.
While summer is typically busy, the real surfers descend on this area in winter when there are big waves. Big surfing companies own many homes in the area. During competitions, they house the surfers that they sponsor.
The area was initially named Paumulu, a Hawaiian word meaning "taken by surprise." Many years ago, as new development was planned, there was a contest, and due to the beautiful sunsets, the area was known from then as Sunset Beach. They have spacious lots, nearly 5,000 square feet of living space, and amazing locations.
The Kamehameha Highway is a dividing spot between the 'oceanside' and 'oceanview' homes. Homes block 80% of Sunset Beach's oceanfront. These oceanside homes back up to the beach - walk out your door and into the ocean. Others are a little further away. Sunset Beach is about 2 miles long, so there are plenty of these oceanfront properties to choose from.
A part of the neighborhood is called Sunset Beach Colony. Large homes and estates with oceanfront properties near Velzyland, Holawa Street, and Makanale Street.
Reputable Schools
Children in Sunset Beach and the north shore have several options for education. Sunset Beach Elementary School is in the center of the neighborhood. It has an excellent reputation, serves children in grades kindergarten through 6th, and has a good teacher-to-student ratio. Children also have the opportunity to learn from local farmers to reinforce sustainability.
There are several other elementary schools in the North Shore area, all of them unique in their educational offerings. These include Laie, Waialua, Haleiwa, Kahuku, and Hauula Elementary Schools. Kamalani Academy is a public charter school for Pre-K through 8th grade.
There are two options for secondary school. They both combine intermediate and high school students in grades 7 through 12. The closest is Kahuku High & Intermediate School, which offers a Hawaiian Immersion program and a junior ROTC program for those wishing to continue into the US military. Waialua High & Intermediate School focus on college preparedness and athletics, including air riflery, judo, and paddle sports.
Two private school options include the Asia Pacific International School for grades K through 12. Students can transfer to a school in Seoul, Korea, and all are prepared to continue advanced education. St. Michael School is for grades pre-K through 8 and pairs education with community service in a Roman Catholic-based instruction.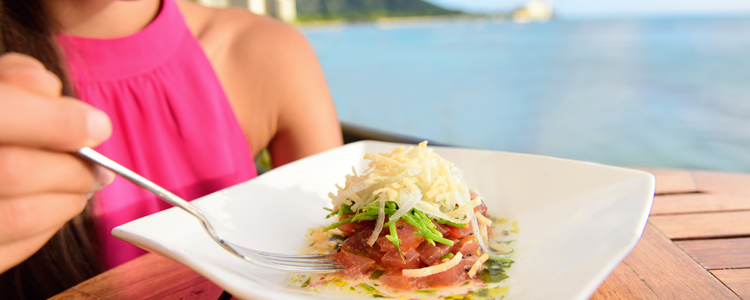 Restaurants and Shops
The good thing about living on an island is that everything is accessible. The North Shore is about 34 miles from Honolulu, which takes less than an hour to drive.
Oahu is a popular destination for tourists; therefore, tons of restaurants and shops epitomize Hawaiian living. The ocean surrounds you, so seafood is plentiful. The inner lands are filled with plantations - think bananas, pineapples, and fresh produce. Haleiwa has several markets, including a farmer's market every Thursday, a natural foods store, and a couple of supermarkets.
There are many great restaurants as well:
The Beet Box Cafe has organic and vegan options.
Haleiwa Beach House offers seafood, bars, and outside deck seating
Haleiwa Joe's has seafood, steak, and cocktails
Killer Tacos Inc is THE place to get tacos
In addition, there are food trucks with a variety of fresh fare.
Activities
Sunset Beach is most famous for its world-class surfing. Miles of beaches are everyone's playground. The Sunset Beach Park is an undeveloped section of the beach between the 200-foot-side beach and the Kamehameha Highway. There are restrooms, showers, and parking spots at the Sunset Beach Support Park. Fishing, surfing, and swimming are allowed here, but with caution as the waves can change conditions quickly. There is plenty of room for lots of visitors and true to its name -- the sunsets are spectacular.
On the other side of the highway is the Pupukea-Paumalu Forest Reserve. 782 acres of wilderness are open for exploration by using the Kaunala trail. It crisscrosses the reserve for 2.5 miles and is open on weekends and holidays for mountain biking and hiking.
Waimea Falls and Valley are to the south and west. Hike 3.5 miles through amazing gardens and historical sites to a 45-foot waterfall pouring out of the Koolau Mountains.
Kahuku Point is to the north and east at the top of the island of Oahu. There you will find hiking and beaches.
The inner lands are filled with plantations and wildlife reserves.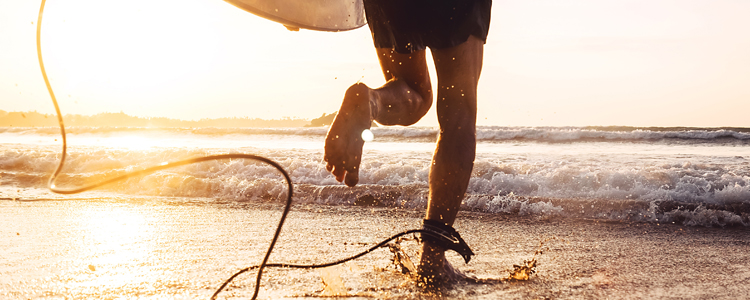 Moving to Sunset Beach
The lifestyle is slower than in the big city of Honolulu. People who move to the North Shore live the Hawaiian lifestyle - surfing, eating from food trucks, and having a laid-back personality. They enjoy the quiet and have a symbiosis with the sea and land. Many are opposed to the big developers - preferring to keep the area "countrylike."
If you are looking for employment, the tourist industry has a lot of jobs, the school system is a major employer, local medical centers, or of course, commute to Honolulu.
With 80-degree weather most days of the year, plenty of sunshine, and close enough to Honolulu if you desire city excitement, Sunset Beach and the North Shore provide the perfect mix of home and play.
Dwell Hawaii's team of knowledgeable industry experts represents the region's finest properties. Whether you're looking at buying or selling, contact Dwell Hawaii as Koa Cassady and his team ensure every client gets exactly what they are looking for.