Things To Do in Ewa Beach | Beach, Golfing, & More!
Posted by Koa Cassady on Wednesday, August 24, 2022 at 11:27 AM
By Koa Cassady / August 24, 2022
Comment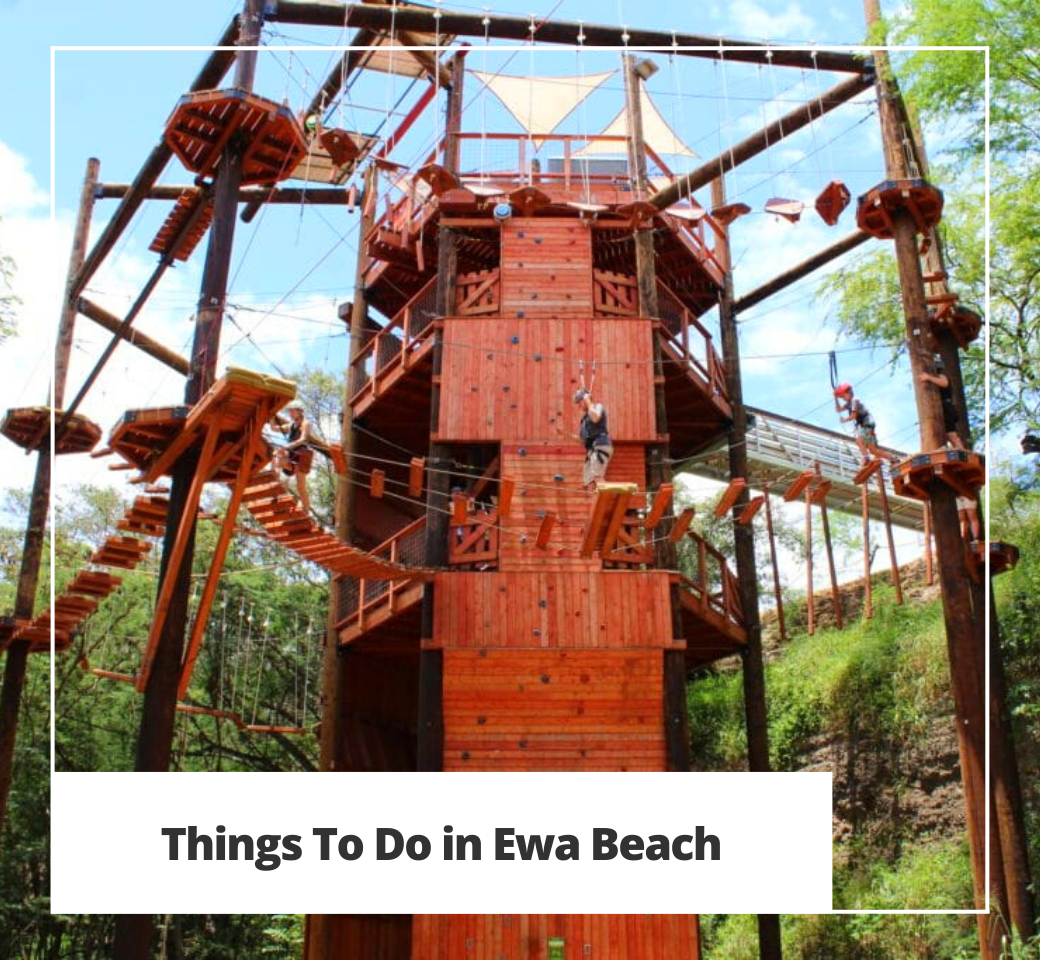 Whether you're a first-time visitor or a local to Ewa Beach, there is plenty to do around this popular West Oahu neighborhhood but this wasn't the case until recently. This Sugar Cane mecca turned Oahu suburbia has quickly become one of Oahu's fastest growing communities and as the population grows, so does the thirst for new entertainment and recreation activities. From long sunny beach days, numerous golf courses, new restaurants, and one of the newest shopping malls on Oahu, Ewa Beach has a variety of activities for residents and tourists alike.
The LineUp at Wai Kai
Ewa Beach now has a brand new surfing experience to offer: The LineUp at Wai Kai. A 100-foot-wide, deep-water standing surf wave with ideal, unending, and adaptable glassy waves of 2 feet to head-high, suitable for surfers of all experience levels and allowing for carving turns and top-to-bottom surfing on standard surfboards equipped with fins.

The citywave® system recreates the experience of surfing at a natural standing wave spot, such as the Waimea River Sand Bar on Oahu's North Shore or the Eisbach River in Munich. Wai Kai Wave provides a genuine surfing experience, in contrast to the fake "sheet wave" pools seen at water parks and on cruise liners.
Surfer or not, Wai Kai Lagoon will reimagine shopping, dining, and living in Ewa Beach through numerous new restaurants, retail stores, surf lessons, watersport rentals, surfside cabanas, a 6,000sq lanai, a 4,000sq surf-side deck, and event rental opportunities.
Beaches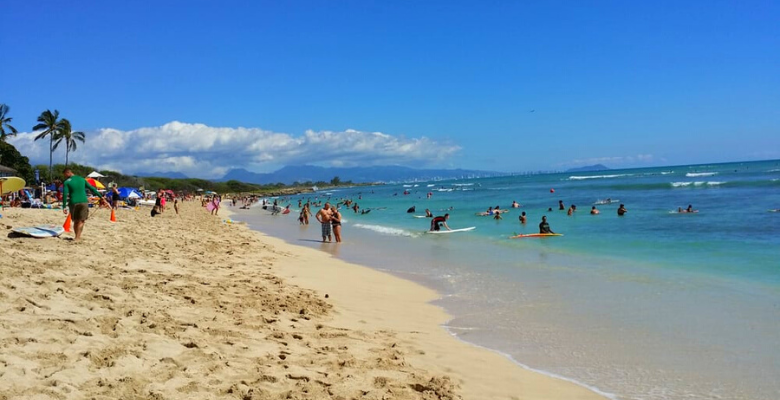 There are a few very popular beaches in Ewa Beach that are beloved for both locals and visitors alike, such as Oneula Beach Park (Hau Bush), White Plains Beach, and Nimitz Beach. In fact, we have ranked these popular beaches in our blogpost "Top 3 Beaches in Ewa Beach", check it out to learn more about these hidden treasure locations!
Surfing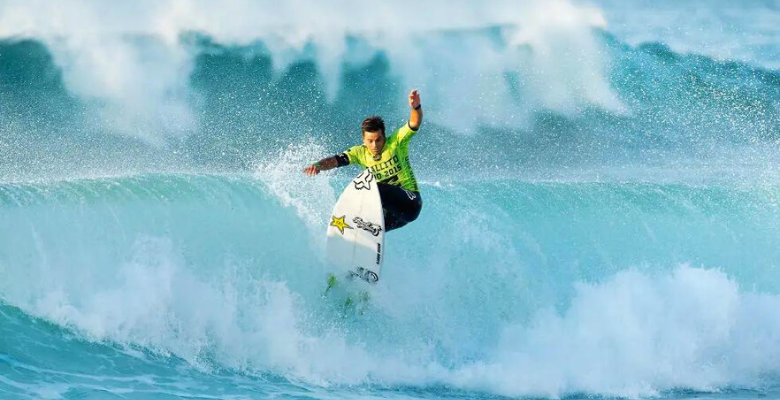 Surfing is a popular activity among the locals of Ewa Beach and broader O'ahu, given that there are locations for both beginner and experienced surfers. With mileds of coastline in Ewa Beach, you can rest assured of numerous beach opportunities at nearby White Plains Beach, Nimitz Beach, and Hau Bush.
Golfing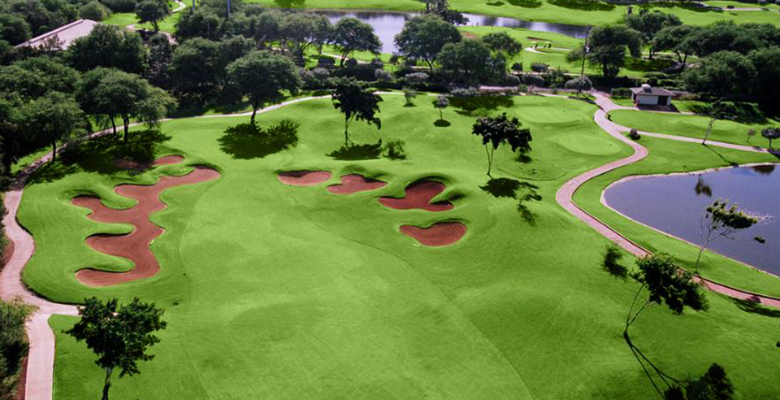 Golfing is another popular activity among the locals of Ewa Beach and broader O'ahu, given its relatively dense population of golf courses. Some popular public golf courses in Ewa Beach include the Ewa Beach Golf Club, the Hawai'i Prince Golf Club, and the Coral Creek Golf Course. The Hoakalei Country Club is another highly-rated club, although it's private.
Restaurants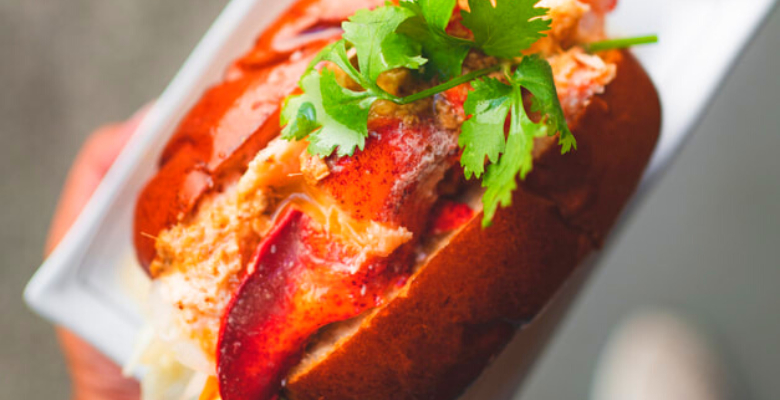 There is a variety of restaurants in the Ewa Beach area ranging from American food to local Hawaiian cuisine, Asian-fusion spots, and even shaved ice! Most dining opportunities will be found within the Ka Makana Alii Shopping Center but there's still a number of great spots throughout the region. Give a look to our Top 10 Picks for the Best Restaurants in Ewa Beach if you're interested in finding a new eatery!
(No) Hiking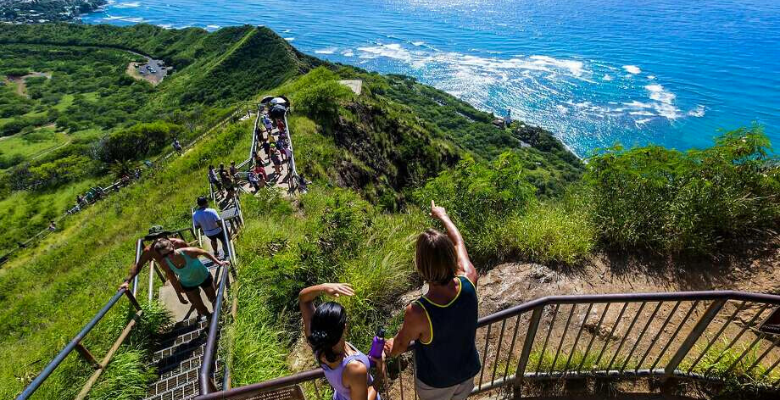 Unfortunately, given that Ewa Beach is a more flat ocean-side area, there are no hiking spots in Ewa Beach. If you are interested in hikes, look for places toward the center of the island, which tends to be more mountainous and lush with greenery, as well as the Eastern or "windward" side of the island for famous hikes like the Diamond Head (Leahi) Trail and Lanikai Pillbox Hike.
Coral Crater Adventure Park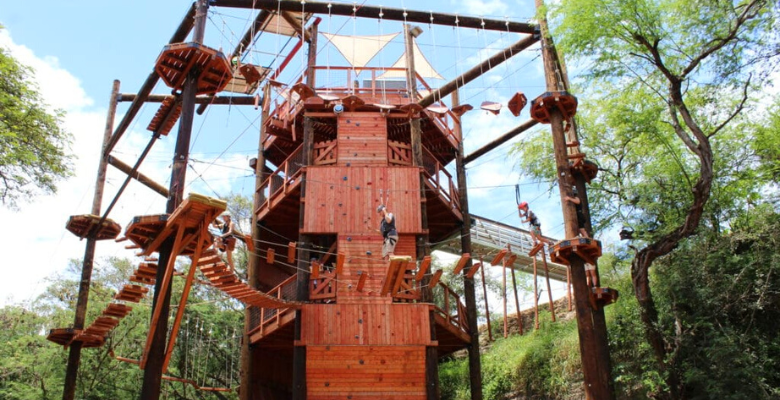 Although not technically in Ewa Beach, this is a tourist-favorite spot in nearby Kapolei that features a 35-acre plot of land containing 6 miles of ATV trails, 6 ziplines, a 60-foot tower with climbing walls, and more. Reservations for this family-friendly adventure can be made on the Coral Crater website.
Wet'n'Wild Hawai'i Water Park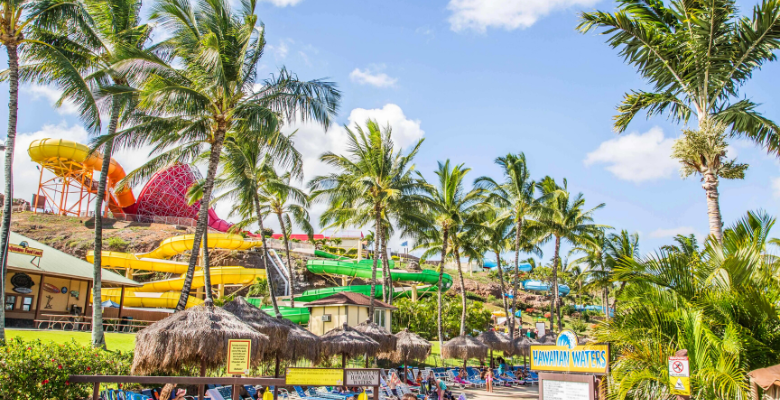 This attraction, like Coral Crater Adventure Park, is technically located in Ewa Beach's neighboring town Kapolei. However, the short drive to this water park destination is well worth your time, given the massive 29-acre park has more than 25 rides and attractions and is currently the only water park in all of Hawai'i.
So which Ewa Beach neighborhoods are closest to the action?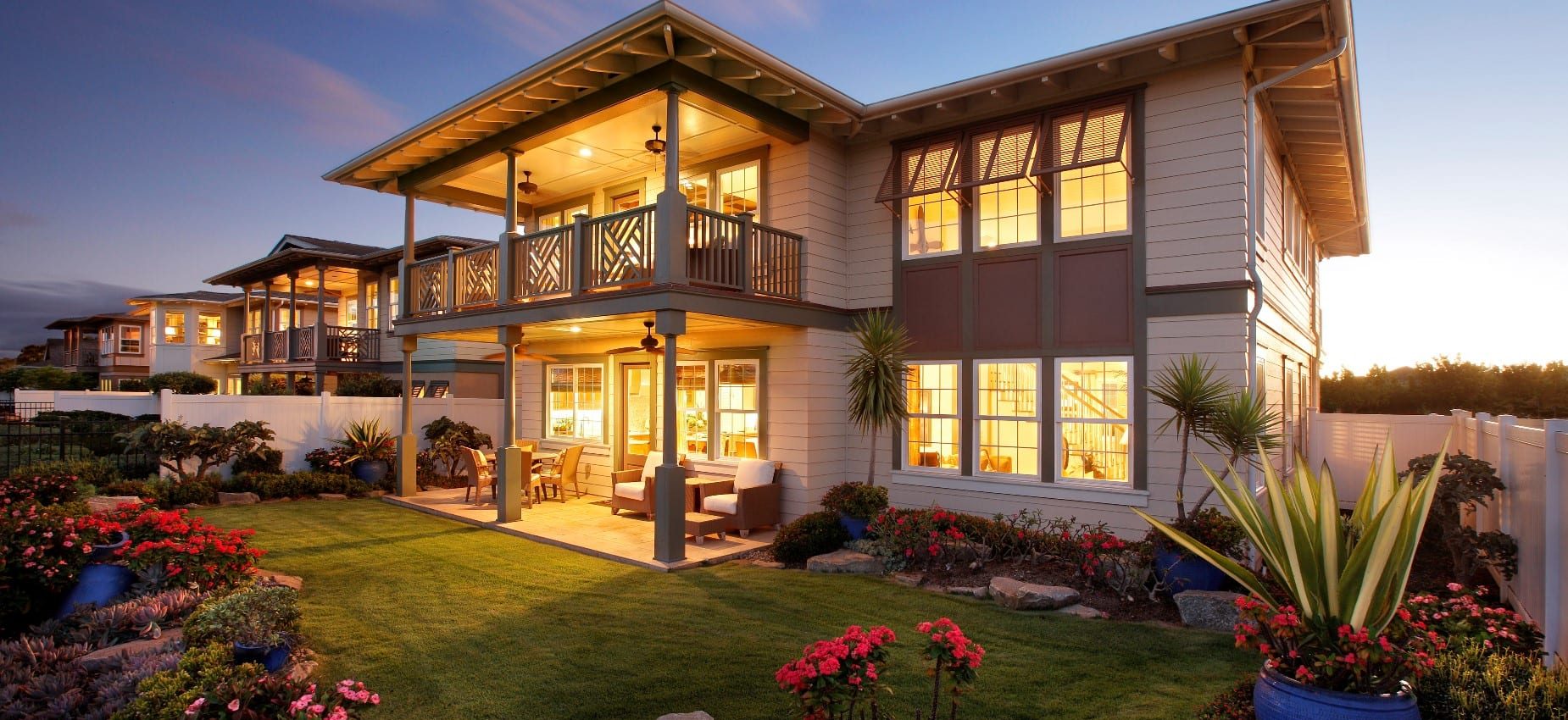 Image Courtesy of NGG Partners
If beach and golfing are your priorities, look to the homes in Hoakalei and Ocean Point for the most convenience. Hoakalei Country Club is naturally located within the Hoakalei Resort Community and features some of the most incredible golf course homes for sale in Oahu. Ocean Point neighbors Hoakalei. Both of these neighborhoods are walk/bike distance from Hau Bush surfing beach as well.
For premier access to current dining and entertainment opportunities, look to the Hoopili neighborhood; a new master planned community building nearly 12,000 Oahu new homes in Ewa Beach over the next decade. Enjoy a very quick car ride or a mere bike ride to Ka Makana Alii Mall.
What to know before you go
What is Ewa Beach known for?

A: Ewa Beach is known for its beautiful beaches, stunning sunsets, and laid-back island lifestyle. The area was once covered in nothing but sugar cane fields.
What is the best time of day to go to Ewa Beach?

It's best to go to Ewa Beach before rush hour traffic starts; around 3:00PM. The region is known to have some of the worst traffic conditions on Oahu.
Can you swim in Ewa Beach?

A: Yes, you can swim in Ewa Beach. Look to White Plains, Nimitz, and Hau Bush beaches. However, as with any beach, it's important to be aware of any posted warnings or advisories, as well as to exercise caution and common sense when swimming in the ocean.
What are some fun facts about Ewa Beach?

Some fun facts about Ewa Beach include that it was originally home to a large sugar plantation and that it's one of the fastest-growing areas in Hawaii.
Is Ewa Beach a good area in Hawaiʻi?

Ewa Beach is generally considered a good area in Hawaii, with a high quality of life, beautiful scenery, and a strong sense of community.
Is Ewa Beach water safe?

The water in Ewa Beach is generally considered safe for swimming, but it's always a good idea to check for any advisories or warnings before entering the ocean.
What time is rush hour in Hawaii?

Rush hour in Hawaii typically occurs between 6:30am-8:30am and 3:30pm-6:00pm.
How big are the waves at Ewa Beach?

The size of the waves at Ewa Beach can vary depending on the time of year and weather conditions, but they are generally smaller and more manageable than some of the larger, more challenging waves found elsewhere in Hawaii.