Top 3 Beaches in Ewa Beach, Hawaii
Posted by Koa Cassady on Tuesday, August 23, 2022 at 6:32 PM
By Koa Cassady / August 23, 2022
Comment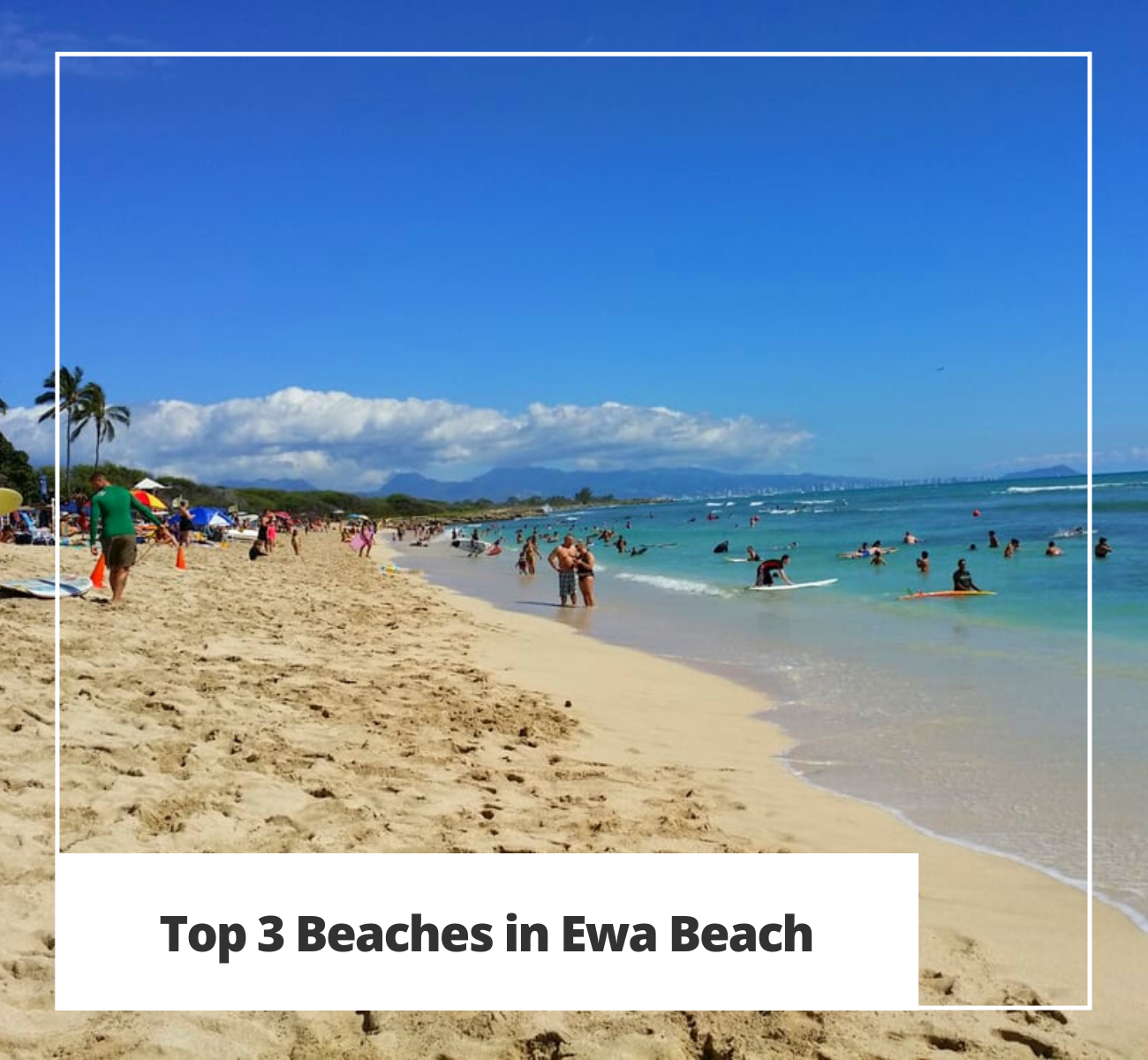 The beach is a central part of Hawai'i island life, and many people spend lots of their free time at the beach surfing, laying in the sand, or enjoying time with friends and family. Ewa Beach in West Oahu is home to miles of coastline and white sandy beaches and it's this proximity to water that makes Ewa Beach one of Oahu's fastest growing cities.
The region has seen massive growth over the last few years through neihgborhoods like Hoopili, and expects thousands of Oahu new homes to built over the next decade. So whether you're traveling to the area or moving to Ewa Beach, rest assured that area plays home to three go-to beaches for Ewa Beach residents and vacation-goers alike.
Here are our picks for the Top 3 beaches in Ewa Beach!
3. Oneula Beach Park (Hau Bush)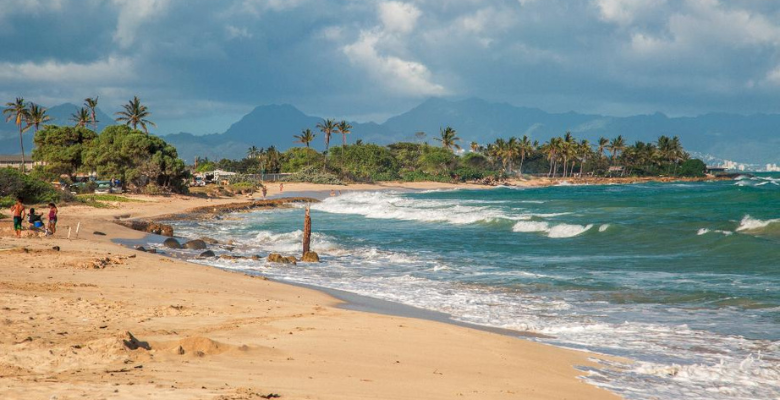 Opening our list is an exposed reef break beach area with an emphasis on surfing and fishing- Oneula Beach Park, which is also locally known as "Hau Bush". This is a long and narrow beach with a rocky shore for people to go shore fishing, alongside lots of parking and trash bins to help keep the beach clean.
On the downside, there isn't great access to restroom facilities at this location, so keep this in mind if you are planning a visit. Likewise, the waves can sometimes be aggressive for those who are not experienced swimmers, and the ocean floor is more rocky than sandy (so bringing water shoes may prove beneficial).
Residents of Ocean Point in Beach and Hoakalei homes will premier proximity to Hau Bush, with many of the residents in walking distance.
2. White Plains Beach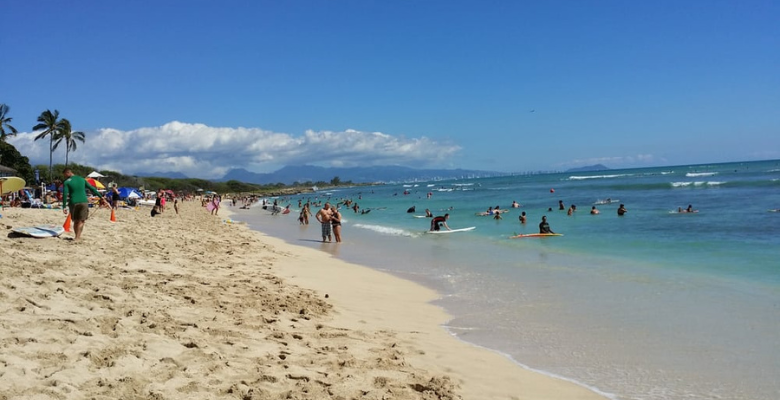 This next beach is a local favorite on the leeward side of O'ahu- White Plains Beach. This is a great location to have gatherings with friends and family or simply to lay in the sand. Likewise, White Plains Beach has lifeguards as well as ample free parking, bathrooms, and showers for local use.
White Plains Beach is also known for its ease of surfing for beginner-level surfers (thanks to its generally smaller waves), making it a great place for learning how to surf the Hawaiian waters. However, given that this is a surf-heavy beach, some locals may advise trying another location if you have children that want to swim in the water.
Residents of the SeaBridge by Gentry and Hoopili community will enjoy the nearest access to White Plains Beach. Definitely not walking distance, but a short bike ride from SeaBridge and a very short drive from Hoopili.
1. Nimitz Beach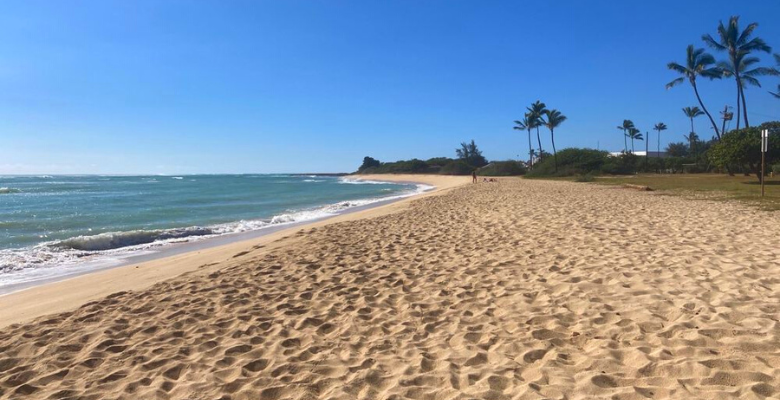 At the top of our list is a beloved beach and a hidden local treasure known for breathtaking sunsets, plenty of beach space, dog-friendliness, and ample street parking- Nimitz Beach. This beach is known to be less crowded than its White Plains neighbor, making it a more serene choice for those who want to use their beach time to relax.
Note that although there are gazebos with picnic tables located nearby, they are exclusively for military use. Also, if you are bringing a dog or children, make sure they are able to swim well in case the waves are higher (though they generally are smaller and calmly crash onto the shore). There are little tide pools that keiki can play in as well, in case the waves are a bit higher when you visit.
Honorable Mentions:
Ko Olina Lagoons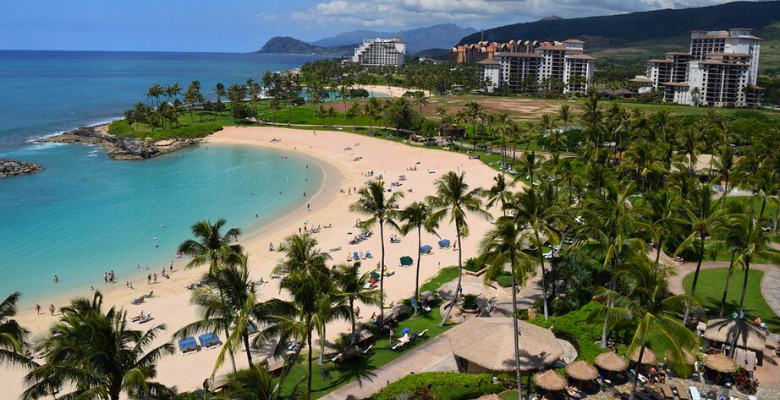 Our honorable mention goes to the Ko Olina Lagoons, a manmade semicircular beach/lagoon location with extremely calm waters, which is perfect for swimming children, paddle boarding, snorkeling, or relaxing close to the water. There also are nearby bathrooms and changing rooms for public use.
Also, if you're lucky, you may be able to see monk seals laying on the beaches!
Wai Kai Lagoon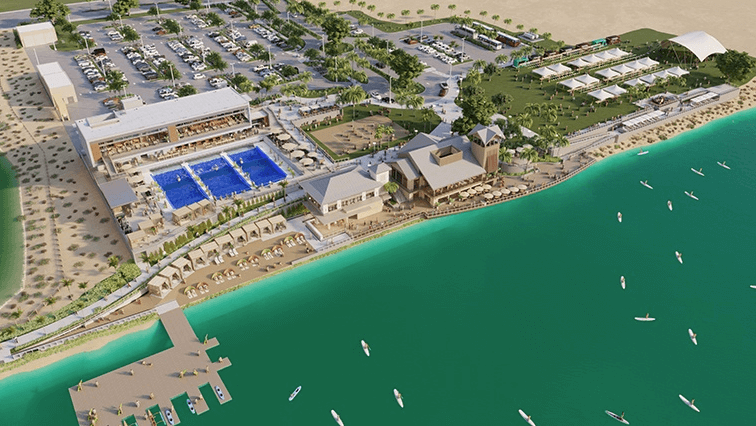 Wai Kai Wave pool coming soon! Learn more about the Hoakalei surf park and why it's a game changer for this Ewa Beach resort community.