Top 9 Reasons You Need To Live In Kaka'ako
Posted by Koa Cassady on Wednesday, October 12, 2022 at 6:08 AM
By Koa Cassady / October 12, 2022
Comment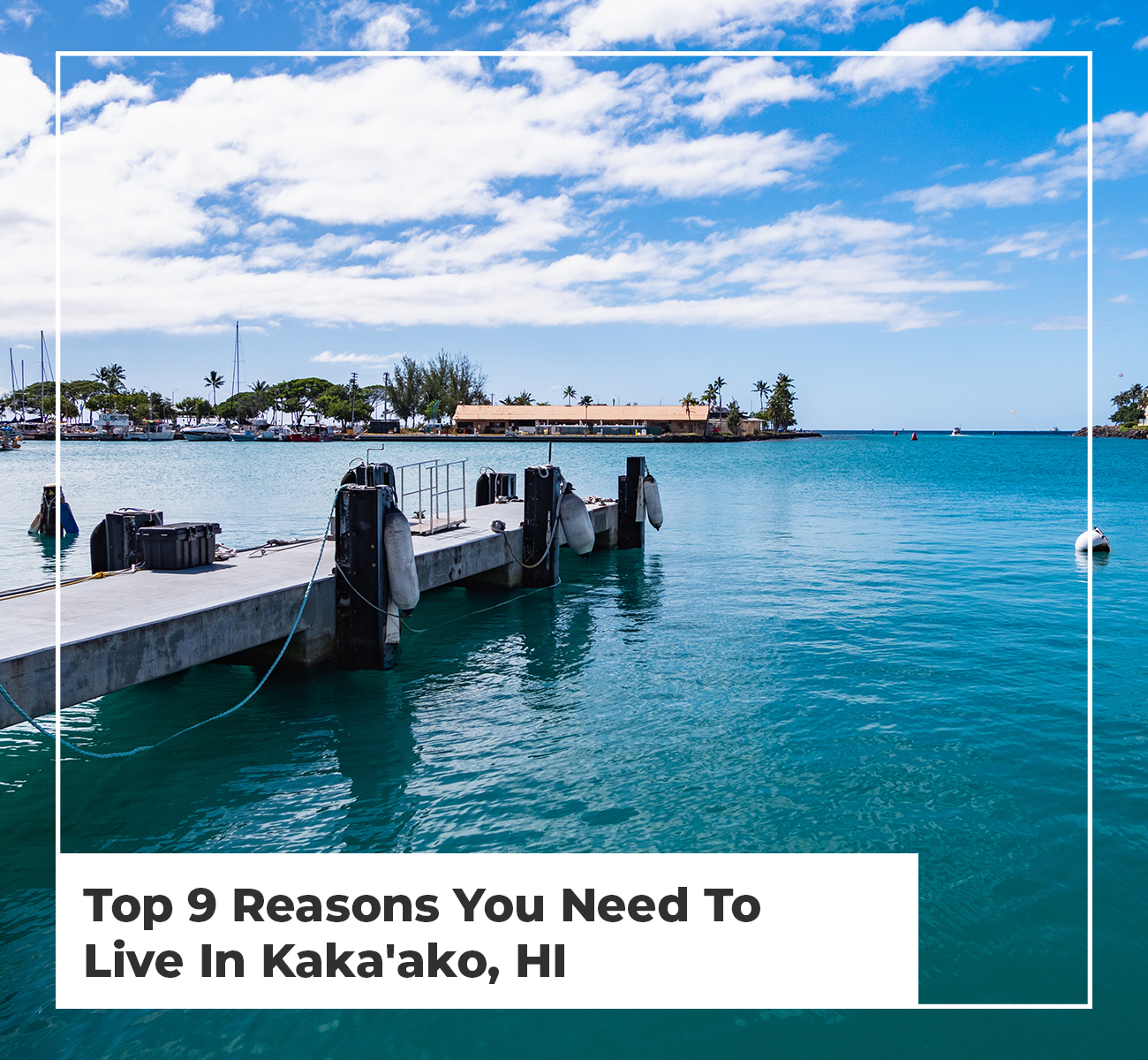 When it comes to a rich history and deeply rooted Hawaiian culture, few places can compare to Kaka'ako. For centuries, this island community has been a gathering place for Hawaiian royalty, artists, and musicians. Today, Kaka'ako is known for its colorful street art, lively entertainment, and vibrant food scene.
And with stunning ocean views and convenient access to Honolulu's best beaches, it's no wonder that Kaka'ako real estate is some of the most desired in Hawaii. Living in Kaka'ako will not only connect you to the heartbeat of Honolulu, but it will also immerse you in all that makes Hawaii unique.
Living in Kaka'ako
From the moment you move to Kaka'ako, you'll be swept up in the island lifestyle. There really is no place quite like Hawaii, and living in Kaka'ako will give you a front-row seat to all the beauty, culture, and adventure that the islands have to offer. With a steadily growing population and evolving infrastructure, Kaka'ako is quickly becoming one of the most desirable places to live in Honolulu.
Here are just some of the reasons why you need to call Kaka'ako home:
Real Estate in Kaka'ako

Education in Kaka'ako

Working in Kaka'ako

The Community Atmosphere in Kaka'ako

The Stunning Views in Kaka'ako

The Amazing Weather in Kaka'ako

Nearby Amenities

Restaurants & Nightlife in Kaka'ako

Top Attractions & Destinations in Kaka'ako
1. Real Estate in Kaka'ako
In recent years, the real estate in Kaka'ako has undergone a major development boom, with almost 20 new Honolulu condos being built in the area. Although homes here are not some of the most expensive in Hawaii, they almost always have at least one or two properties that are sure to impress.
These homes consist of top-of-the-line appliances, views that will make your jaw drop, and expansive living spaces. Despite the price tags, Kaka'ako real estate is still very much in demand and properties here tend to sell quickly.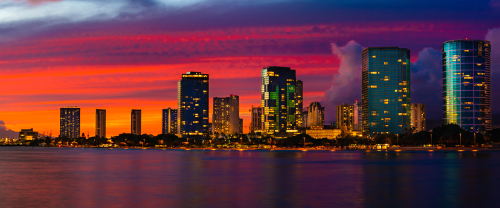 2. Education in Kaka'ako
With education being one of the top priorities for parents, making sure your children have access to the best schools is a big element in the decision of where to live. Kaka'ako is zoned for some of Honolulu's most highly-rated public schools, many of which are within walking distance of most Kaka'ako condos.
These schools boast small class sizes, dedicated teachers, and a comprehensive curriculum that will set your child up for success. Not to mention, Kaka'ako is also home to several private schools, giving you even more options when it comes to your child's education.
School-aged children may attend the following schools:
Founded in 1883, Royal Elementary School is one of the oldest public schools in Honolulu. The school has a long-standing reputation for academic excellence and is known for its remarkable student achievement levels.
This school collaboratively works with parents and the community to provide a nurturing environment where children can reach their fullest potential. The school's curriculum is based on the Hawaii Content and Performance Standards and emphasizes 21st-century learning skills.
Serving children in grades 6-8, Washington Middle School enables young adults to become self-directed, lifelong learners and productive citizens in a global society. The school is also home to a wide variety of extracurricular activities and sports teams.
Served by the Hawaii Department of Education, Ke'elikolani Middle School is a culturally diverse learning community that strives to meet the needs of all students. By staying up to date with the latest educational technology and methods, Ke'elikolani Middle School can provide students with current and relevant education.
This comprehensive public high school is geared towards the Performing Arts, offering a wide range of courses in music, theater, and dance. The school also has a Visual Arts program that provides classes in photography, graphic design, and more. Students who attend here have been known to go on to some of the most prestigious colleges and universities in the country.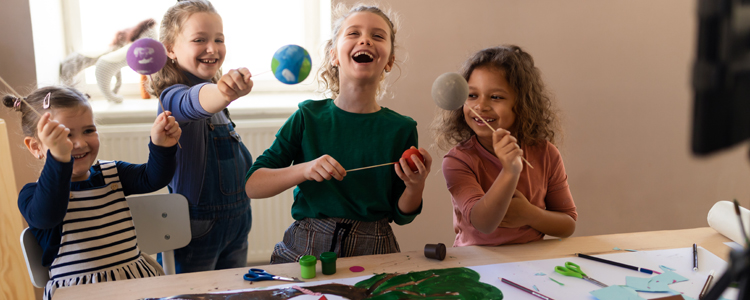 3. Working in Kaka'ako
Kaka'ako has become a hot spot for working professionals and entrepreneurs alike. There are many reasons for this, but chief among them is the vast array of job opportunities that are available in the area. One of the most appealing aspects of Kaka'ako for many workers is the number of available co-working spaces.
These provide a great opportunity to network and collaborate with other professionals, which can be essential for career growth. In addition, Kaka'ako is home to many businesses of all sizes, so there are plenty of job options for those who are looking for full-time work or freelance gigs. Whether you're a seasoned professional or just starting out, Kaka'ako is worth considering as a place to build your career.
4. The Community Atmosphere in Kaka'ako
Kaka'ako is one of Honolulu's premier lifestyle communities, offering a trendy and urban living experience unlike any other in Hawaii. An array of shops and restaurants line the streets and there's always something new to see and do. Life in Kaka'ako brings a whole new meaning to the phrase "work hard, play hard."
As a resident, you'll be able to enjoy all that the community has to offer, from its vibrant nightlife to its lively festivals. Kaka'ako is also a very welcoming and inclusive community, so you'll never feel like an outsider here.
No matter what your interests are, you're sure to find others in Kaka'ako who share them. And with so many different backgrounds represented in the area, you'll always have the opportunity to learn something new about the world around you.
5. The Stunning Views in Kaka'ako
Kaka'ako is renowned for its stunning views and the Honolulu skyline. The sights that are seen here are simply unrivaled, and there's no better place to appreciate them than from one of the many high-rise buildings in the area.
From city lights to multi-color sunsets, the views in Kaka'ako will never cease to amaze you. It really is true what they say: Honolulu is one of the most beautiful cities in the world and Kaka'ako is the best place to experience it.
Other places that offer excellent views include:
Kewalo Basin Park
Magic Island
Mau'umae Nature Park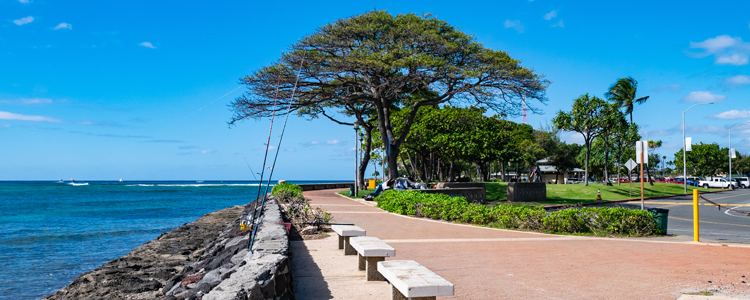 6. The Amazing Weather in Kaka'ako
Finding a balance between work and life can be difficult, but Kaka'ako makes it easier with its perfect weather. The area is blessed with nearly 270 sunny days per year, so you'll rarely have to worry about rain interrupting your plans.
Although it does get hot during the summer months, the ocean breezes and towering palm trees provide plenty of shade and relief from the heat. Kaka'ako does experience roughly 43 inches of rain per year which isn't that bad as those rainy days play a big role in maintaining the lush, tropical landscape.
7. Nearby Amenities
Due to Kaka'ako being in the heart of Honolulu, you'll never be far away from your essential needs. The area is near grocery stores, healthcare facilities, fitness studios, and more. With all these things so easily accessible, it's no wonder that Kaka'ako is such an admired place to live.
Some of the fantastic nearby amenities include: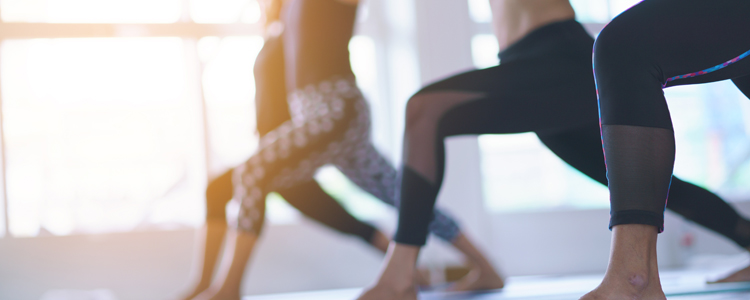 8. Restaurants & Nightlife in Kaka'ako
Kaka'ako is Honolulu's up-and-coming dining and nightlife district, and it's easy to see why. The area abounds with bars, speakeasies, and other local eateries, as well as upscale dining options. And if you're looking for a more on-the-go meal, you'll find food trucks galore.
From your classic Hawaiian shave ice to gourmet burgers, there's something for everyone in Kaka'ako. But when the area starts to come alive is when the sun goes down and the nightlife comes out to play. Kaka'ako attracts many hipsters and young professionals, so you can expect to find an exciting party scene here.
Some of the best restaurants and nightlife establishments include:
Moku Kitchen
Moku Kitchen is a cool, creative restaurant serving American fare with a Hawaiian twist, located in Honolulu's historic Kaka'ako district. The menu features fresh, locally sourced ingredients, and the cocktails are deliciously crafted with fresh fruits and herbs. And the open-air dining room has a casual, yet sophisticated vibe that adds to the overall experience.
Highway Inn Kaka'ako
The Highway Inn Kaka'ako is a beloved Honolulu restaurant, known for its upbeat atmosphere and delicious traditional Hawaiian cuisine. The restaurant offers casual dining, with both dine-in and takeout options available. Highlights of the menu include Kalua pig, poi, laulau, and of course, the famous Squid Luau Combo.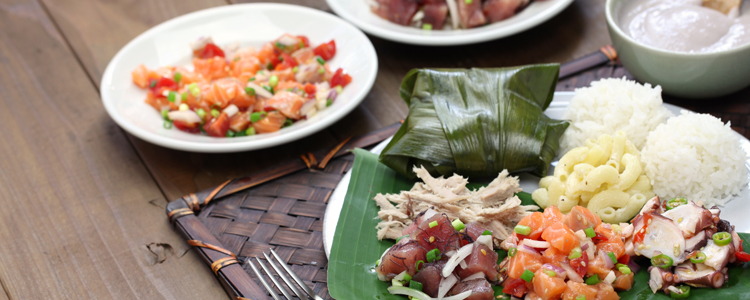 Piggy Smalls
This popular restaurant boasts a spacious seating area where you can kick back and enjoy your meal. And speaking of meals, Piggy Smalls offers an extensive menu of tasty sandwiches, noodle dishes, pho, and more. The staff is incredibly friendly and the overall vibe of the place is casual and fun.
The District
The District Nightclub is a local gathering spot in Honolulu for those who love to dance the night away. The club features a large dance floor, three bars, and VIP seating for those who want to enjoy a premium experience. And to top it all off, The District has some of the best DJs around, so you can expect to hear a great mix of music all night long.
9. Top Attractions & Destinations in Kaka'ako
One of the main reasons people are clamoring to live in Kaka'ako is because of the area's rich culture and abundance of things to do. From art galleries and museums to parks and markets, there is always something appealing to check out in Kaka'ako.
Some of the top attractions and destinations include:
Honolulu Night Market
The Honolulu Night Market is a fun and festive monthly event that takes place on the corner of Keawe and Auahi streets in Kaka'ako. The market showcases a wide variety of art, live music, and multiple food trucks. This is a fantastic opportunity to check out some local art and support the artists, while also tasting some of the best food truck eats on the island.
Ala Moana Regional Park
As one of the largest parks in Honolulu, Ala Moana Regional Park is one place you don't want to miss. This amazing 100-acre park features a gold-sand beach that is more than half a mile long. Residents of Kaka'ako will say this is probably one of the most treasured places in the area.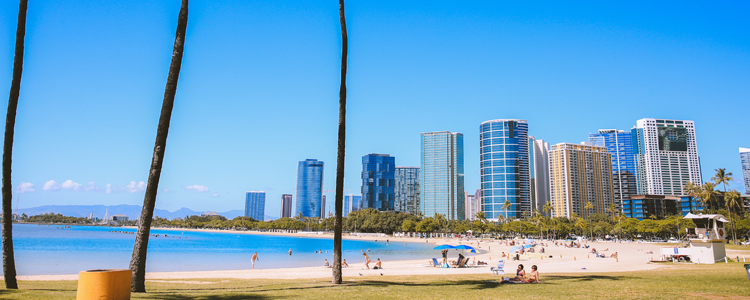 Kaka'ako Waterfront Park
Kaka'ako Waterfront Park is a tranquil oasis located just south of downtown Honolulu. The park is also known as "Point Panic Park" and provides stunning views of the ocean and rolling hills. The park is a favorite among locals as this is one of the few places in the area where you can see the full sunset.
Honolulu Museum of Art
The Honolulu Museum of Art is home to an impressive collection of over 50,000 pieces. This museum is a place where art and history converge, making it a unique and fascinating place to visit. The museum strives to educate, connect, and inspire through its collections and exhibitions.
Visitors can explore different cultures and periods of history through the artwork on display. The museum also has a variety of educational programs and events that are open to the public.
To say that Kakkako is just a place to live would be a great injustice. The abundance of culture, art, real estate, food, and things to do make it one of the most sought-after places to live in Honolulu. And with so much development happening in the area, there has never been a better time to start your search for a new home in Kaka'ako. It's time to start living the good life in this one-of-a-kind Hawaiian neighborhood.
Dwell Hawaii's team of knowledgeable industry experts represents the region's finest properties. Whether you're looking at buying or selling, contact Dwell Hawaii as Koa Cassady and his team ensure every client gets exactly what they are looking for.
View All Kaka'ako Homes For Sale