UFC Gym Opens Kailua Location at Lau Hala Shops
Posted by Koa Cassady on Monday, November 19, 2018 at 8:41 PM
By Koa Cassady / November 19, 2018
Comment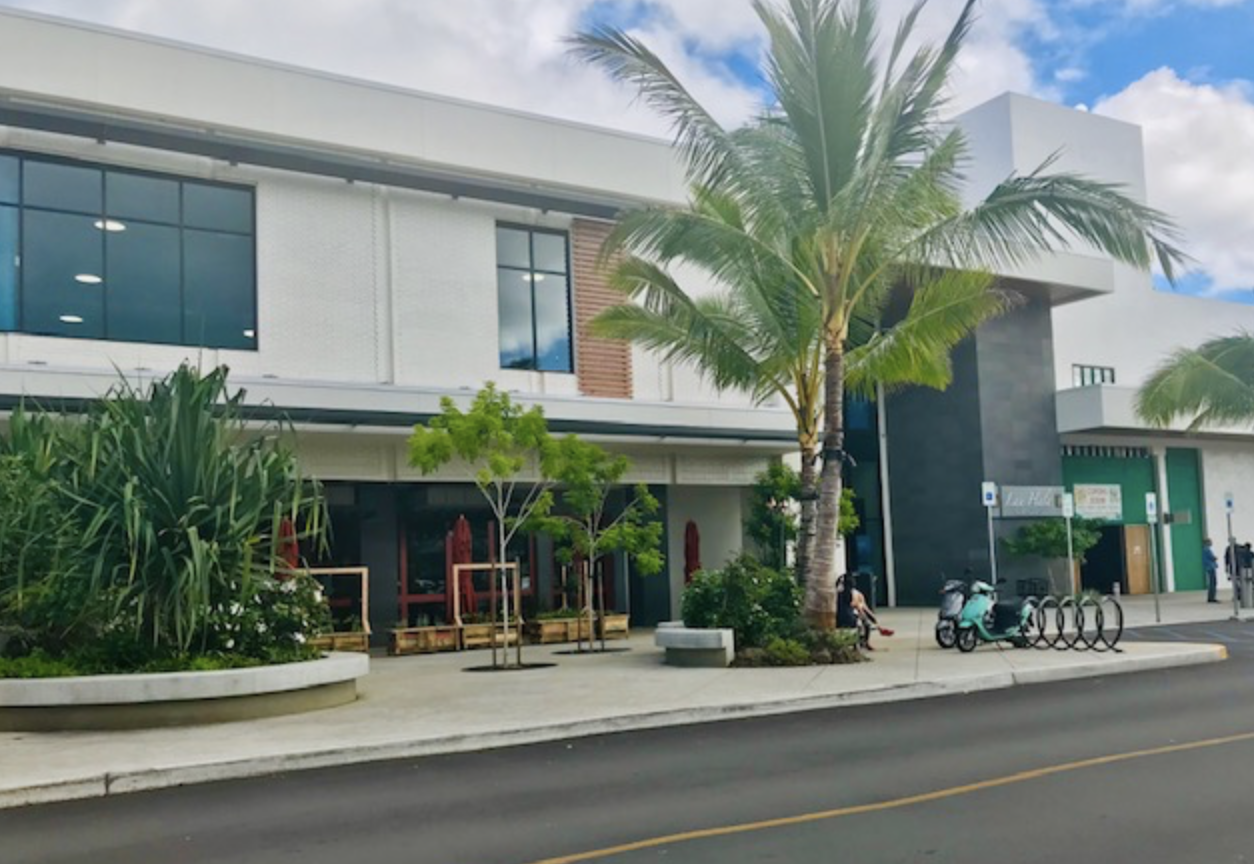 The UFC Gym franchise officially opened its Kailua location on November 17th. Located on the second floor of the newly developed Lau Hala Shops(formerly the Macy's building at 573 Kailua Road), UFC Kailua marks the 4th location in Hawaii for the rapidly growing franchise. The facility is touted by UFC staff as being the largest and most innovative to date, and as a member myself, I was impressed upon my first visit on opening day.
While fitness has always been an inherent part of the Kailua lifestyle, comprehensive fitness options have been limited to date. A small boutique gym here, a Crossfit box there, but definitely no premium full-service facilities to serve the masses. Up until opening day, many Waimanalo and Kailua residents found themselves traversing over the hill to 24 hour Fitness in Kaneohe to get fit.
Me personally, I hate driving. I drive for a living(sort of). So tell me I have to drive more than 5 minutes to a gym and you've isolated my biggest excuse NOT to workout. That being said, my workouts often consisted of running Kainalu and Kalaheo Drive like everyone else, or running, pushups, and pull-ups on my favorite tree branch at Kailua Beach. Now I don't take the scenery for granted for a second and there are definitely worse places to find your fitness. However, monotony is de-motivating nonetheless and it only takes one passing rains shower to drown my workout aspirations for the day.
No excuses now. The facility boasts 20,000 square feet of workout space featuring something for everyone. Pick your poison...or antidote?:
Group fitness studio for Yoga, Zumba, Circuit, MMA, Jiu-jitsu, Kickboxing classes, etc
State of the art weight machinery & free weights
Wide array of treadmill, elipticals, stairmasters, stationary bikes
Plyo-metric & functional fitness area
Kids center for drop-off and youth classes
Full Amenity Locker Rooms
What I like most about this facility is the WINDOWS. If you've been to the Honolulu or Waikele locations you'll know that these are red and black caves. I'm as much a meathead as the next guy but for God's sake, let there be light! UFC Kailua put the red to bed did it right with light.
Prospective members can also call (808) 800-2958 or visit UFCGYM.com/Kailua.
CLUB HOURS
Monday 5AM - 12AM
Tuesday 24 Hours
Wednesday 24 Hours
Thursday 24 Hours
Friday 12AM -11PM
Saturday 6AM - 9PM
Sunday 6AM - 9PM