What It's Really Like Living In Hawaii Kai
Posted by Koa Cassady on Wednesday, October 12, 2022 at 6:09 AM
By Koa Cassady / October 12, 2022
Comment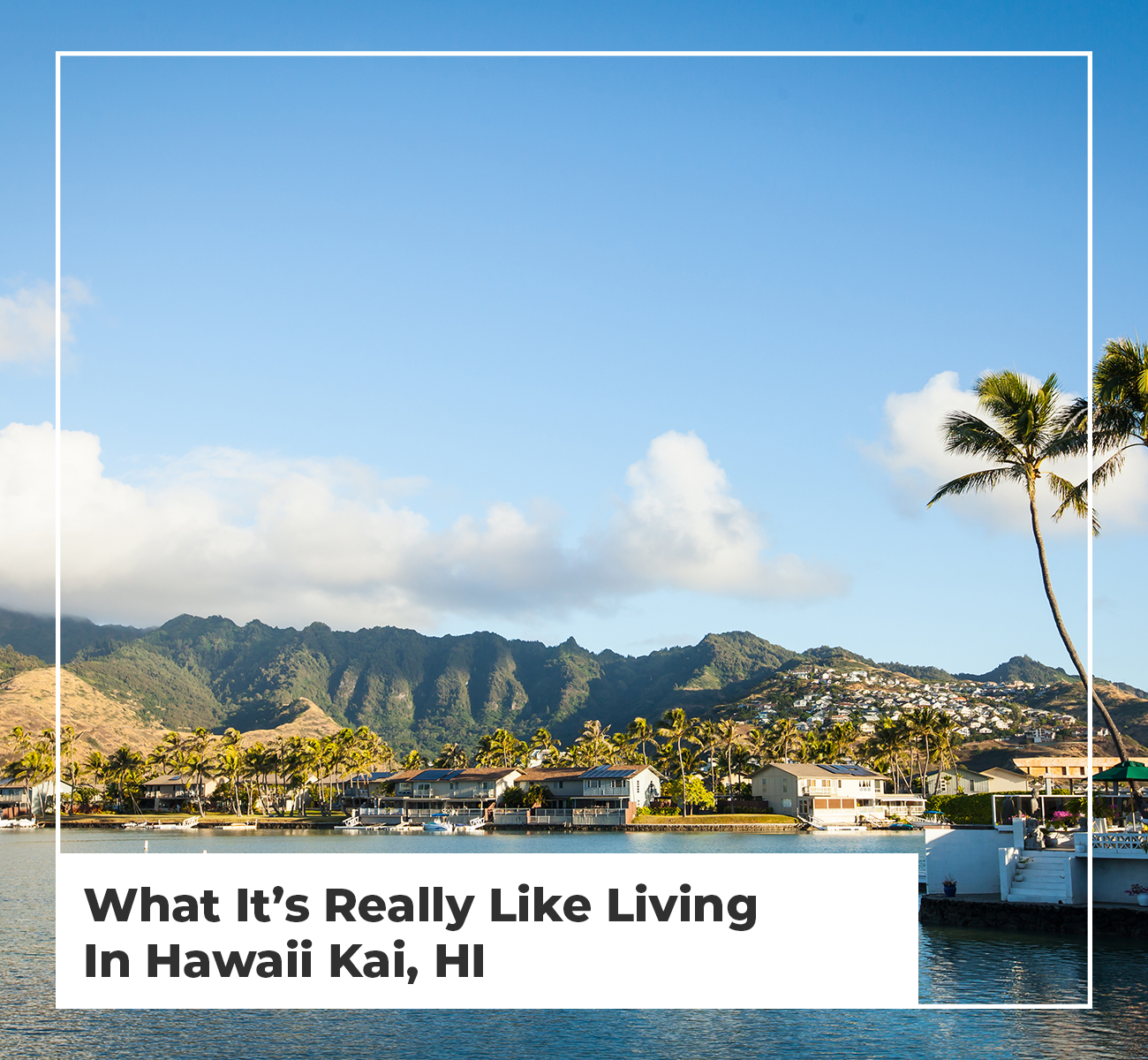 Have you ever wondered what it would be like to live in Hawaii Kai? Oahu's first planned community, Hawaii Kai is just 12 miles east of Downtown Honolulu. The name "Hawaii Kai" translates to "Community by the Sea," and that's evident by the design and the amenities that are available to residents.
What was formerly a fish pond and wetland area has been transformed into one of the wealthiest and most desirable neighborhoods on Oahu. Once you've experienced living in Hawaii Kai, it's easy to see why. With its prime real estate, beautiful beaches, and lavish lifestyle, Hawaii Kai has it all and then some.
Living in Hawaii Kai
If your ocean-loving lifestyle is beckoning you to a picturesque location with incredible ocean, mountain, and valley views, then look no further than Hawaii Kai. This oceanfront community is the epitome of a watersport paradise, with world-famous surfing beaches, crystal clear waters ideal for snorkeling and diving, and gentle trade winds perfect for sailing.
But it's not just the ocean that makes Hawaii Kai so special–it's the people, too. This residential community area of Hawaii Kai is made up of friendly locals and welcoming newcomers, all looking to enjoy the good life in this beautiful corner of Oahu. Together, they create a community that defines the aloha spirit.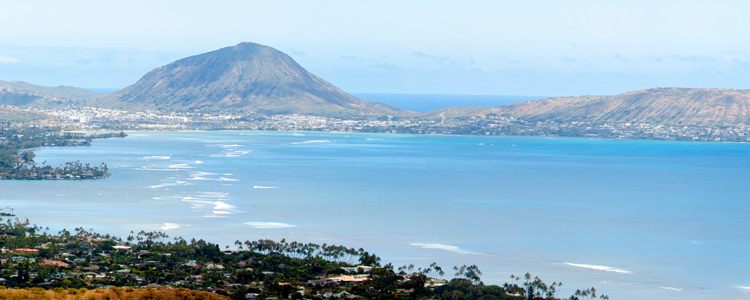 Real Estate in Hawaii Kai
If options are what you're looking for, then Hawaii Kai has plenty to offer in terms of real estate. From luxurious oceanfront estates to more affordable townhomes and condos, there's something for you in this vibrant community. And with Honolulu just a short drive away, you can enjoy the best of both worlds: the peace and tranquility of Hawaii Kai living with the convenience of city life close by.
Most of the properties here were built between the 1960s and 1970s which gives Hawaii Kai a classic, mid-century feel. But don't let the age of the homes fool you, many of them have been meticulously maintained and updated over the years to provide modern amenities and features.
Some of the most sought-after neighborhoods In Hawaii Kai include:
Education in Hawaii Kai
Hawaii Kai's schools are among the best on the island, offering top-rated public and private options. The area was one of the first to offer the International Baccalaureate (IB) World School Programme for grades K-12 and continues to lead the way in academic progress.
Students in Hawaii Kai have the opportunity to develop their skills and knowledge in a nurturing environment, preparing them for success in college and beyond. With so many outstanding educational opportunities available, it's no wonder that Hawaii Kai is one of the most desirable places to live in Oahu.
The following are some of the schools located in Hawaii Kai:
Koko Head Elementary l 189 Lunalilo Home Rd, Honolulu, HI 96825, United States
Hahaʻione Elementary School l 595 Pepeekeo St, Honolulu, HI 96825, United States
Niu Valley Middle School l 310 Halemaumau St, Honolulu, HI 96821, United States
Henry J. Kaiser High School l 511 Lunalilo Home Rd, Honolulu, HI 96825, United States
The Honolulu Waldorf School is an excellent option for those looking for private education in Hawaii Kai. This prestigious school offers a unique educational experience for preschool, lower, and middle school students. From the structural curriculum to the arts and sciences, students at The Honolulu Waldorf School are given a well-rounded education that prepares them for success in all areas of life.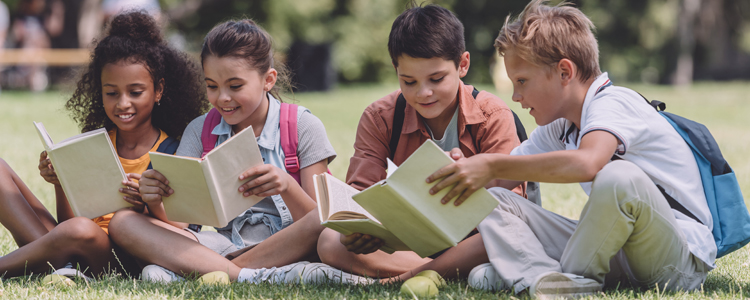 The Community Atmosphere in Hawaii Kai
There's something different about the community atmosphere in Hawaii Kai. Perhaps it's the marina lifestyle that encourages a laid-back attitude or the many community events that bring residents together. Whatever the reason, this is a place where people care about their neighbors and work together to make things better.
For example, every year the community comes together for a beach clean-up day. This is just one of the many ways that Hawaii Kai residents show their commitment to keeping the area beautiful and welcoming for all. Living in a community that is bursting with aloha is one of the many reasons why Hawaii Kai has and continues to attract new residents.
Community events that bring residents together:
Lights Boat Parade
Every December, Hawaii Kai comes alive with the annual Lights Boat Parade. This festive event features decorated boats of all sizes cruising through the marina, spreading holiday cheer to everyone who comes out to watch.
This annual event is a favorite among local families and features trick-or-treating, a Keiki costume contest, and much more. There are prizes to be won in a variety of categories, making it a fun and friendly competition for all.
This Labor Day tradition is one of the largest car shows in Hawaii. Featuring over 200 hot rods, classic cars, and muscle cars, this event is a must-see for anyone who loves cars. Guests can also enjoy live music from Ka'imi Hananoeau and food from some of Hawaii Kai's best restaurants.
Every Easter, Hawaii Kai Towne Center brings the community together for a day of fun and festivities. There are Easter egg hunts, a petting zoo, balloon animals, and more. This event is free and open to the public, making it a fantastic activity for families with young children.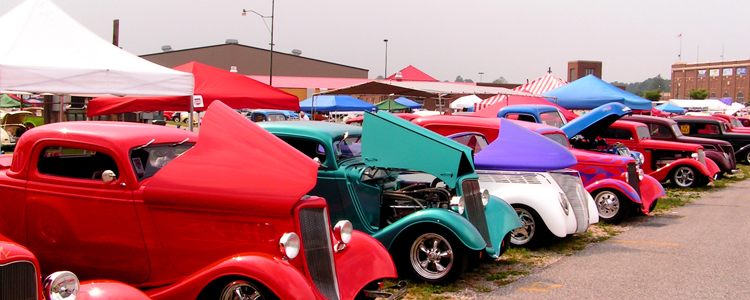 The Stunning Views in Hawaii Kai
When you live in Hawaii Kai, breathtaking views are just part of the everyday scenery. From the majestic mountains to the sparkling ocean, there's no shortage of natural beauty to enjoy. And with so many parks and green spaces, it's easy to find a spot to relax and take in the stunning views.
One of the sights that will never get old in this area is the sunset. Every day, residents and visitors alike can enjoy the show as the sun dips below the horizon, painting the sky in a spectrum of colors.
Some of the best places to enjoy the views in Hawaii Kai are:
The Convenient Location in Hawaii Kai
Living in Hawaii Kai comes with a ton of perks. For starters, it's very close to downtown Honolulu via Kalanianaole Highway. And while the commute into the city is quick, you also have the option of taking the long, scenic route around the east side of Oahu which takes you through the charming communities of Waimanalo and Kailua.
Hawaii Kai is roughly 18 miles from Joint Base Pearl Harbor-Hickam and just 15 miles to Bellows Air Force System, making it a fantastic location for military families. But possibly the best thing about living in Hawaii Kai is that you get to experience all the beauty and wonder of Hawaii without having to deal with the hustle and bustle of downtown Honolulu.
Need to get around town? No problem! The community is served by several bus routes including:
TheBUS, Honolulu City & County public bus service, which serves Hawaii Kai with routes 1, 22, 23, 24, 80, 80A, 80B, 82, PH6, and 235.
The Boating Life in Hawaii Kai
Do you dream of owning a boat? If so, you'll love living in Hawaii Kai. This neighborhood is built around a series of channels, making it the ultimate place for boating enthusiasts. In fact, many of the residents here use their boats as their primary means of transportation.
Just imagine being able to zip around the island without ever having to deal with traffic! But boating here isn't only about getting from point A to point B, it's also about getting on the water and enjoying the warm breeze and Hawaiian sun.
Two of the most popular marinas in Hawaii Kai are: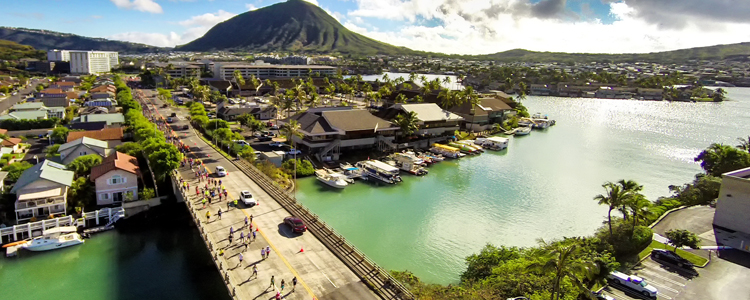 Parks & Trails in Hawaii Kai
The Hawaii Kai parks and trails offer both residents and visitors a chance to participate in an active lifestyle amidst the stunning natural beauty of the Hawaiian Islands. With over fifteen miles of trails to explore, there is never a far way to go to find a sense of solitude or adventure. Koko Head District Park might be the most popular spot in the area known for its outstanding facilities, gardens, and stairs leading to a volcanic crater.
Some of the most visited parks & trails in the area include:
Restaurants in Hawaii Kai
Whether you're in the mood for some fresh seafood or a hearty plate of comforting macaroni, you'll find plenty of restaurants in Hawaii Kai to satisfy your palate. Plus, with such a diverse range of cultural cuisines represented, there's sure to be something to please everyone in your group.
Some of the best restaurants in Hawaii Kai include:
This high-end chain restaurant is a go-to spot for all your favorite Hawaiian fusion fare. From the tiki torches, koi point, and gorgeous views of the marina, you'll feel like you're in paradise.
With a wide range of Thai specialties on the menu, this is the number one place to go when you're in the mood for something spicy. Be sure to try their famous green curry!
This sushi spot is known for its fresh fish and reasonably priced menu. With some of the most flavorful rolls and creamy coconut ice cream, it's no wonder this place is always packed.
This popular brewery offers a variety of locally-made beers and pub food with a Hawaiian twist. The outdoor seating is amazing for enjoying the beautiful Hawaii weather.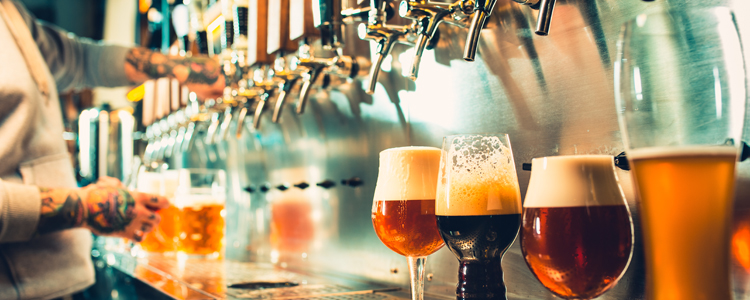 Shopping in Hawaii Kai
For all your shopping needs, Hawaii Kai Towne Center is the place to go. This 27-acre, master-planned complex offers a variety of stores and restaurants, as well as a movie theater and grocery store. The center also provides ongoing events and activities, making it your one-stop shop for all things Hawaii Kai. The Koko Marina Center is also a common option for residents of the area and features gas stations, beauty services, local eateries, and more. Never being too far from what you need is one of the many benefits of living in Hawaii Kai.
Attractions & Destinations in Hawaii Kai
Alongside the many shopping and dining options in Hawaii Kai, there are also several attractions and destinations worth checking out. One such place is the Koko Crater Botanical Gardens. This stunning garden is run by the City & County of Honolulu and is open to the public daily.
With a strong focus on Hawaiian plants, it's the perfect place to learn about the island's flora and fauna. For a dose of history head on over to the "From Here to Eternity Cove" otherwise known as Halona Beach Cove. This breathtaking beach was made famous by the 1953 film of the same name and is one of Hawaii's most popular tourist destinations.
Additional attractions & destinations include:
So what's it really like to live in Hawaii Kai?
There's no question that this is one of the most impressive places in all of the Hawaiian Islands. The offerings of parks, trails, restaurants, shopping, and attractions are seemingly endless. Not to mention the Hawaii Kai real estate market provides plenty of options for those looking to purchase a home in this paradisal community. The Hawaiian sun is calling your name and there's no better place to answer than Hawaii Kai.
View All Hawaii Kai Homes For Sale