What You Need to Know About Living In Ewa Beach
Posted by Koa Cassady on Monday, October 31, 2022 at 3:48:16 AM
By Koa Cassady / October 31, 2022
Comment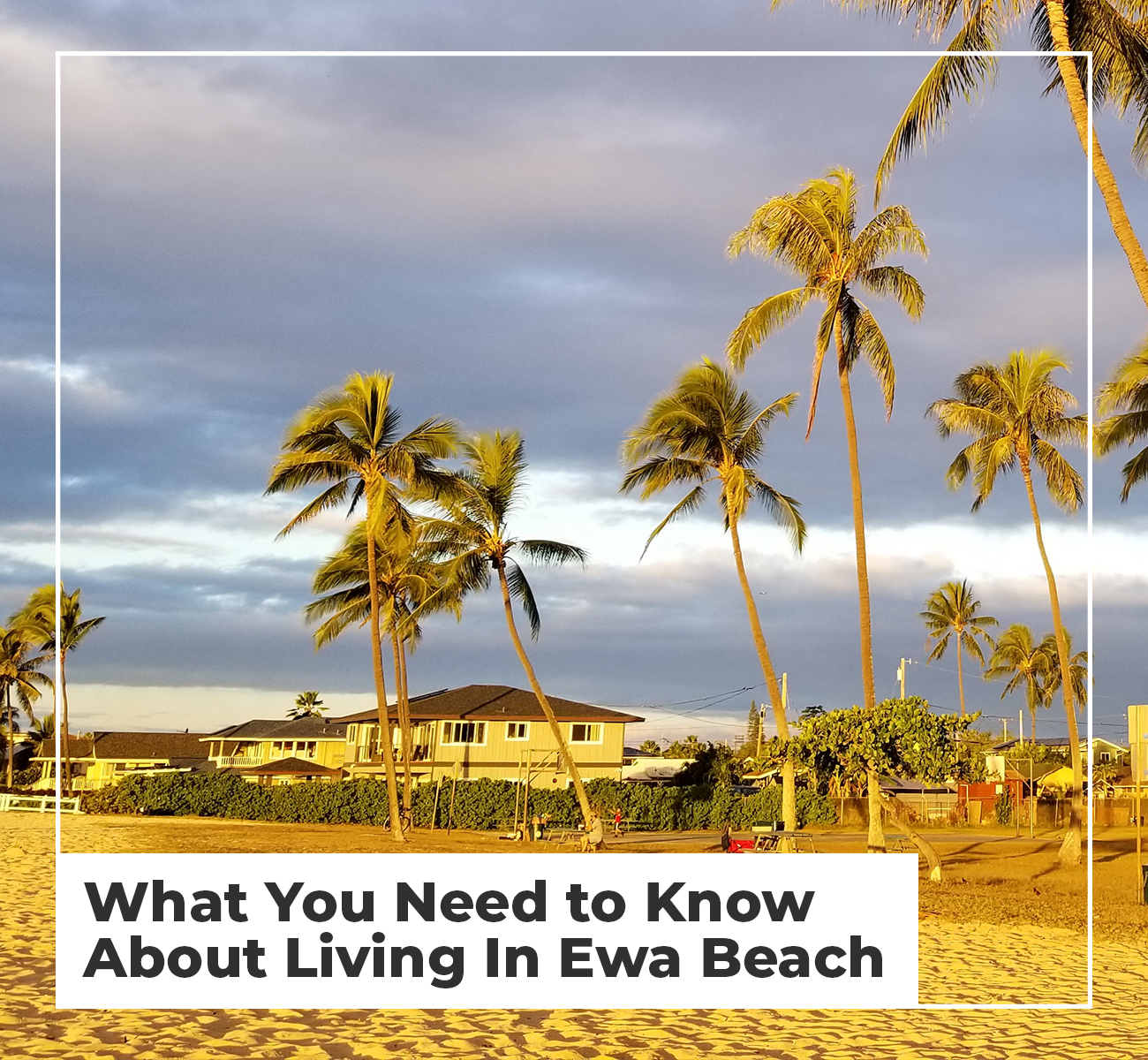 Ewa Beach is a highly sought-after suburb of Honolulu. What was once numerous sugar cane plantations exporting to all over the globe has transformed into world-class golf courses, fantastic restaurants, and excellent shopping opportunities. In addition, Ewa Beach Oahu offers ideal weather, with temperatures hovering around 80 degrees and warmer daily. Though Ewa Beach is only 20 miles East of Downtown Honolulu, it does make for quite a ride during a morning or evening commute. But, Living in Ewa Beach brings spectacular sights at every bend of the road, so sit back, buckle up, and enjoy the ride!
Ewa Beach Oahu
The Location
Ewa Beach can be found along the coast of Mamala Bay, approximately 20 miles from Downtown Honolulu in Hawaii. Ewa Beach is often referred to as "Ewa" and offers an enormous amount of recreation, education, employment opportunities, and much more. Living in Ewa Beach brings a tranquil atmosphere in a family-friendly suburb. The community has a lot to offer, ranging from terrific schools to employment opportunities. Stay tuned until the end of this article to find out everything you need to know about living in Ewa Beach. We bet you'll pack your bags and plan your trip by the end!
The Gorgeous Sights
If you're living in Ewa Beach Oahu you will not run out of insanely beautiful sights to take in. Below are a few ideas of where to start.
Diamond Head
Hanauma Bay
Lanai Lookout
Tantalus
The Weather
The weather in Ewa Beach is pretty much perfect every single day. Summers are hot and humid with people enjoying hot weather activities throughout the months of May to early October. Temperatures in Ewa Beach Oahu typically range from 66F to 88F, with the region receiving approximately seventeen inches of rain per year.
Besides the fact that living somewhere warm promises pleasant, comfortable days, numerous health benefits make a living in Ewa Beach even better. Picture morning walks that are cool but warm enough to enjoy and end your night with some outdoor dining and a swim. With warm, generally beaming weather, locals can enjoy nearly any summer activity at any time of the year.
A few other notable benefits are that living in Ewa Beach means you enjoy swimming year-round, which is fun and a superb low-impact workout. Furthermore, living in a sunshine-packed place promises a boost in Vitamin D, which boosts the immune system, activates the metabolism, and strengthens the bones. The warm sunshine is also a natural stress reliever and generally brings a calm, peaceful ambiance to a person. In addition, sunshine triggers the brain to produce the happy hormone called Serotonin which helps improve mood, energy levels, and more. To sum it up, living in Ewa Beach is great for getting the perfect year-round tan, enjoying water sports, and maintaining positive mental and physical health.
The Population
The population of Ewa Beach is approximately 16,707. Among the population, residents experience a culturally diverse area. A reported 51% of the population belongs to the Asian ethnic group, while 14.8% are Hispanic. The median age in Ewa Beach, Oahu, is 38 years old, making it a young, family-friendly community that locals love. The cultural diversity is well showcased throughout Ewa Beach, with many opportunities to explore, taste, and share!
Communities
Ewa Beach is comprised of several fantastic neighborhoods. Honouliuli is a wealthy suburban neighborhood with streets lined with sky-high apartment buildings, condos, and elaborate single-family homes. East Kapoles is a community with many military families with a high Portuguese and Asian population.
Another spectacular neighborhood in Ewa Beach is Ocean Pointe. Ocean Pointe has been recognized in many places for its meticulous landscaping, sprawling homes, terrific community design, and inviting and welcoming pedestrian vibe. The entire beach town that is Ewa Beach is family-friendly and terrific for young families, professionals, entrepreneurs, and anyone else whose searching for an incredible community.
View All Homes for Sale in Ewa Beach, HI >>>
Public Transportation in Ewa Beach, Oahu
There are several public transportation options in Ewa Beach, Oahu. Choose between various ride-sharing services, an extensive bus route network, The Waikiki Trolley, bike sharing, scooter, moped renting, and the airport shuttle. In addition, Ewa Beach is very pedestrian friendly, with plenty of sidewalk systems allowing locals to take advantage of active transportation.
Education
Living in Ewa Beach puts residents near excellent education opportunities. From early pre-k up to high-quality post-secondary, the island has terrific schools and educational institutions.
The Culture
Ewa Beach's culture is woven together with bright and colorful Hawaiian flowers, traditional customs, dances, music, and legends telling the tale of ancient and powerful demi-gods. Furthermore, Hawaii is the home base for surfing bringing plenty of epic events, tournaments, and beautiful beach life. So there is always something bubbly and exciting happening while the bright culture is apparent every step of the way.
The Lei
The gifting of lei serves as a welcome gift or is used to mark special occasions. Leis can be made of a variety of flowers in different arrangements. Traditionally, the lei isn't removed until the person is alone.
The Hula Dance
The Hula dance was once traditionally performed by males but has evolved into being an expression of joy and happiness. The hula dance might be performed beside storytelling and/or instruments.
The Legends and Tales
The island of Hawaii is filled with legends of spirits, gods, and shapeshifters. Imagine stories of the Night Marchers, the Menehune, the Goddess of Fire and Volcanoes - Pele and shapeshifting dragon creatures protector the waters.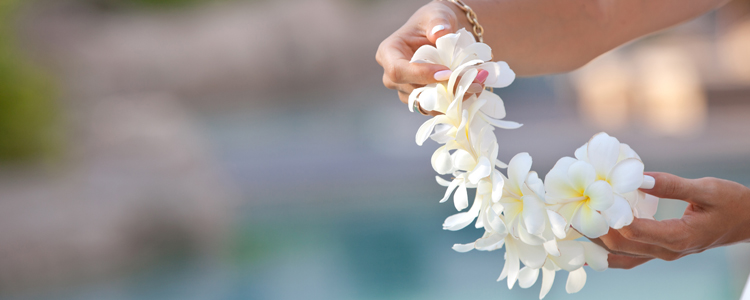 Popular Attractions
Living in Ewa Beach puts you nearby unique popular attractions. So regardless if you're looking for peace and quiet or thrilling adventure, there is something close by that is perfect for you. There are pristine beaches, sandy shores, tropical parks, golf courses, and so much more. And with the excellent public transportation, it's easy to tick all of these off pretty easily.
White Plains Beach
White Plains Beach is postcard perfect. Its gorgeous waters are crystal clear aquamarine with an endless soft sandy shore. The beach offers free parking, bathrooms, and showers. White Plains Beach is a great place to pack a picnic and unwind in the warm sunshine.
Ewa Beach Community Park
Ewa Beach Community Park is a wonderful park. It offers picnic shelters, washrooms, and several different green spaces. In addition, families can enjoy soccer fields, baseball diamonds, and open green spaces every day of the week.
The Hawaiian Railway
Take a ride on an old train while listening to stories, tales, and spectacular scenery. The Hawaiian Railway offers train rides and is working towards raising money to build an improved museum building. In addition, visitors can enjoy local picnic grounds, informative artifacts, and more.
Ewa Town Center
Ewa Town Center is a spectacular shopping plaza. Sprawling over 80,000 square feet, Ewa Town Center is a terrific one-stop shop for all your needs. Enjoy strolling through jewelry shops, medical clinics, cafes, financial services, grocers, and more.
Golf
There are many amazing golf courses nearby. Not only are they designed with intricate details, unique challenges, and varying tee-offs, but each course also offers impressive views.
Ewa Beach Golf Club
Ewa Villages Golf Course
Coral Creek Golf Course
Stock Up on Bug Spray
Island life has a lot of benefits. There is a warm, sunshine sparkle, lush greenery, and green-blue waters galore. However, you should know that there are bugs. The island is home to more than one hundred and seventy species of bugs. So make sure to double up on the insect repellent next time you're at the grocery store.
Fresh Fruit
Living in Ewa Beach offers easy access to sweet, juicy, lush fruit. And, yes, the fruit is so tasty that it needs its own section here. Indulge in ripe succulent fruit that tastes better than anywhere else! Enjoy noni, breadfruit, coconut, apple banana, avocados, and more right at your fingertips. Imagine the delightful fruit salads you'll create! I'm thinking sweet, juicy, and satisfying.
The Sunsets
Picture fiery red skies reflecting off aquamarine waters, grab a delicious craft cocktail, and unwind. The sunsets that locals experience living in Ewa Beach, Oahu, are a romantic combination of oranges, pinks, and reds. The beautiful skies stretch across what seems like forever and offer a new artistic picture nearly every day. Living in Ewa Beach, get ready to unwind and relax with some of the most spectacular sights you'll ever see!
Year-Round Swimming
Because of Ewa Beach's fantastic weather, locals can embrace swimming year-round! Swimming is an enjoyable and great way to stay active and fit. It is a low-impact workout that keeps your heart and lungs working without wear and tears on any joints. So basically, you can't go wrong by taking up some swimming!
Healthcare Facilities
Ewa Beach is well-equipped to handle all types of healthcare emergencies. The community is home to the Queen's Medical Center, several dental practices, massage parlors, acupuncture offices, and more. Therefore, residents can relax knowing there is a high-quality emergency room and a doctor to help with every concern located right in the community!
A Few More Details
The community is a terrific place to live. There are various real estate options, amazing schools, and great small businesses. However, before we finish here, there are still a few more details you should know about living in Ewa Beach.
Ewa Beach is a highly sought-after community for families.
Brace yourself for amazing year-round weather!
Surfing and swimming are intertwined into everything in Oahu.
There are a variety of delicious restaurants to enjoy.
Residents in Ewa Beach have access to great schools for students of all ages.
Ride the Beach Bus! (Come on, how cool is a beach bus?)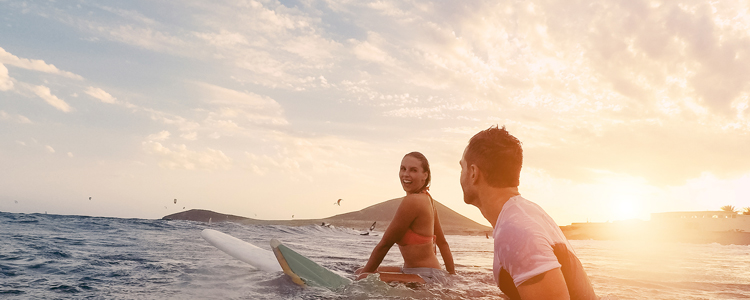 Is Living In Ewa Beach Right For You?
If you're a fan of perfect weather, endless recreation, and spectacular scenery, then living in Ewa Beach, Oahu, might be your best choice. Ewa Beach is a great, family-friendly area with exceptional schools, employment opportunities, and public transportation options. In addition, it's packed with cultural traditions, ripe, juicy fruit, and food that's absolutely delightful! Ewa Beach has something for everyone.
Finally
Now that you know all about living in Ewa Beach, I'm sure you can picture it now. Imagine waking up to gorgeous scenery, relying on great weather every day, and enjoying all the water recreation you could ever want. Ewa Beach is hot nearly every day but not a gross hot. More of a pleasant heat that invites locals out and bask in delight! Ewa Beach is inviting, welcoming, and thriving. It's a booming community that has experienced significant growth recently, making it highly desirable. It's perfect for everyone, and its proximity to Honolulu makes it a great place for professionals too.
Dwell Hawaii's team of knowledgeable industry experts represents the region's finest properties. Whether you're looking at buying or selling, contact Dwell Hawaii as Koa Cassady and his team ensure every client gets exactly what they are looking for.
View All Kaka'ako Homes For Sale