Hawaii Kai: The Epitome of Coastal Living in Hawaii
Posted by Koa Cassady on Tuesday, August 29, 2023 at 11:03:17 AM
By Koa Cassady / August 29, 2023
Comment
When one imagines living in Hawaii, the picture that often comes to mind is of golden sands, laid-back beach vibes, and barefoot surfers with boards in hand, headed out to their favorite surf break. But Hawaii, with its diverse landscapes and lifestyles, has so much more to offer than just its iconic beaches.
Welcome to Hawaii Kai – Honolulu's premier waterfront neighborhood on the Southeast shores of Oahu. Hawaii Kai perfectly encapsulates coastal living with urban amenities, as it's located just 20 minutes from the heart of Waikiki. While it embraces the waters that surround it, Hawaii Kai dances to its own rhythm, standing out as a coastal town rather than just another rural, beachy corner of the island.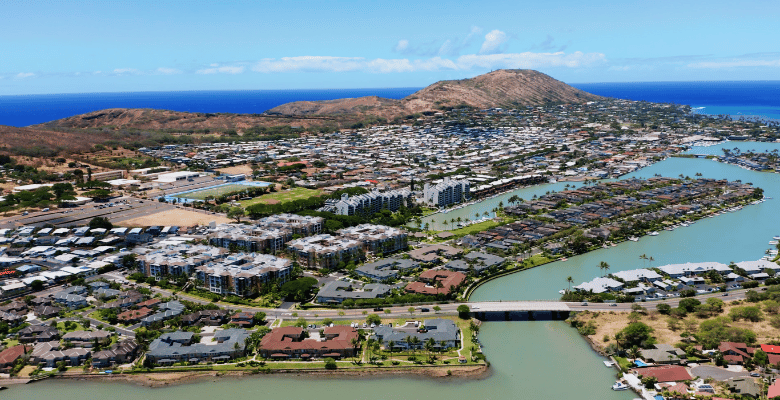 In this blog, we will embark on a virtual journey of this East-Honolulu region with a comprehensive breakdown of the Ridges, Valleys, Marina, and Oceanfront homes and condos that make the Hawaii Kai Real Estate Market so unique.
We'll touch on the vibrant restaurants serving up mouth-watering local delicacies and shopping hubs that showcase why Hawaii Kai promises a rich tapestry of experiences.
So, let's set sail and explore why Hawaii Kai is truly the epitome of coastal living and how it has managed to carve a unique identity, distinct from the typical beach towns that Hawaii is famous for.
Hawaii Kai could be its own city

With a population of about 30,000 people, Hawaii Kai could very well be it's own city.The distance from and lifestyle contrast to Honolulu would suggest as much but Hawaii Kai is effectively, Honolulu.
The region offers incredible lifestyle amenities from boating, ocean activity, golfing, to being able to ride a bike to about anywhere in the neighborhood.
Homes For Sale in Hawaii Kai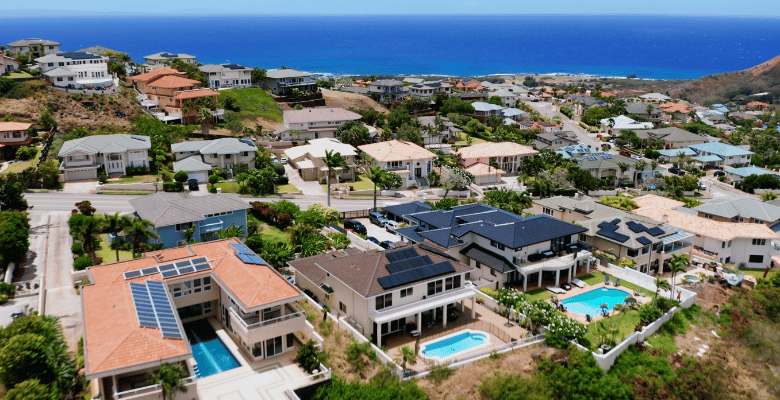 Napali Haweo is furthest Hawaii Kai neighborhood from Honolulu. It feels like a gated community but it's more like they have an invisible gate. These homes really don't look like your typical Hawaii home.
As we were driving up to film the neighborhood my videographer said, "what is this place?" It looks like California as homes up here are big. Look left and right and you'll find some of the best views in Honolulu, rivaling those of Hawaii Loa Ridge.
Pan left and right and you'll catch expansive vistas of Maunalua Bay, Sandy Beach, and Makapuu Lighthouse perhaps. Prices up here range from $3M - $4M with limited sale activity as it's common to only see 2-4 Napali Haweo homes for sale per year.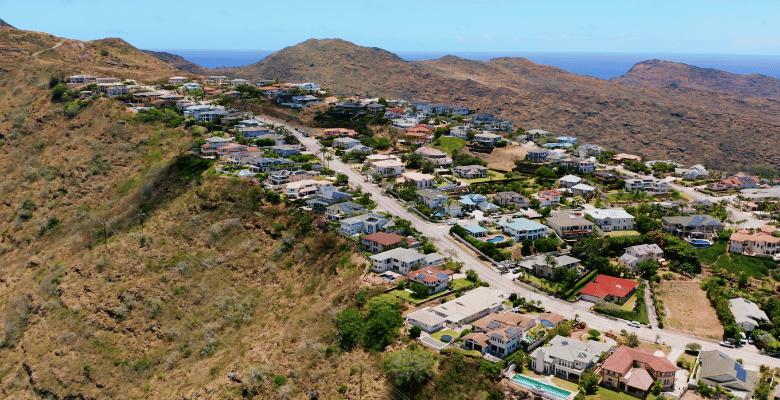 Now, as you head down the road, there's an area called Kamehame Ridge. Some Kamehame Ridge homes for sale are more elevated than others; decent views but not as spectacular as Napali Haweo.
Prices start around $1.5 million, and then in the valleys to the sides of this ridge, you're going to find more of your entry level homes.
Again, these valleys are the farthest you could possibly live in Honolulu but traffic in Hawaii Kai really isn't that bad. I used to live in Mililani so the commute from Hawaii Kai is pretty insigfnicant in comparison.
Anybody that was raised in let's say, in Kaimuki or Kapahulu might say, "I can't believe you live in Hawaii, Kai, it's so far!" Admittedly, you do have to go through a number of stoplights to get in and out of Hawaii so you're looking at a solid 30 minutes whenever you leave your home and drive into the center of Honolulu.
In the middle of Hawaii, Kai you'll find an area called Mariner's Cove. This is where you can find a lot of opportunity for waterfront living as a number of Mariner's Cove homes for sale are located right on Hawaii Kai Marina, many with boat docks. There's also neighborhoods called Kealaula Kai and Anchorage with similar homes.
Expect to pay at least $2 million and up for these Hawaii Kai homes and for those located across the street from the water, it's probably going to be more like $1.7M up to 2 million, and maybe depending on the size of the home.
Many Hawaii Kai Homes have swimming pools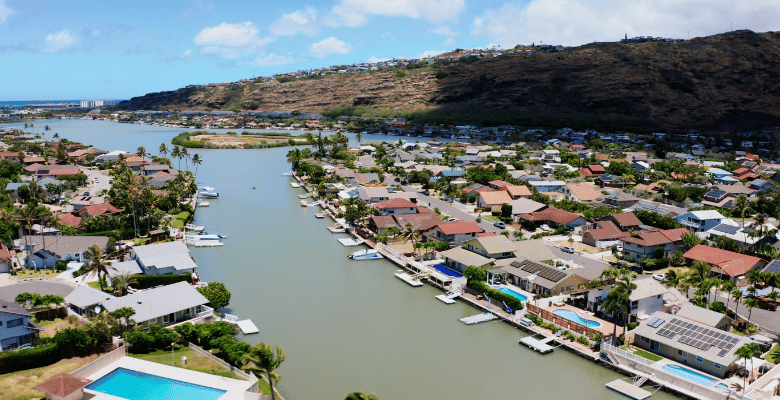 Hawaii Kai is known for having a number homes with swimming pools on Oahu and it's also pretty dense when it comes to condos and townhouses.
If you're looking for a Hawaii Kai marina front townhouse, expect to pay no less than $1.2 million for a roughly 1500 square foot residence with a dock.
This ridge behind Mariner's Cove is called Mariners Ridge; incredible views up there. Prices are going to start at about $1.7M and go up over $2 million.
Boating to Dinner
One of the best things about living in Hawaii Kai is the waterfront dining and Liko's Tap and Table is my absolute favorite. You can boat or paddleboard right up to many restaurants in Hawaii Kai; you can't do this anywhere else on Oahu!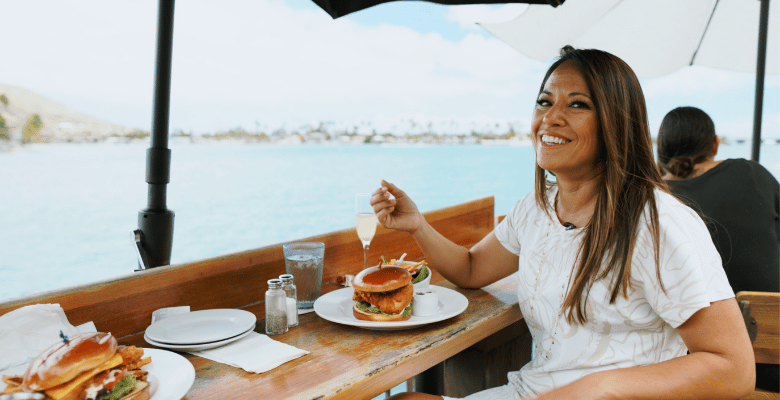 Anytime I have clients that are looking to buy a home in Hawaii Kai, I always treat them to lunch here and I always suggest the fish sandwich, it's amazing.
Right next door is Island Brew Coffee, a perfect spot for you early birds. We actually did a video previously on 10 Things to Do in Hawaii Kai and I included grabbing a coffee here.
As we made our way down the road before we got to the Bay, we crossed a few other eateries, one called Miley's Thai, a really good local favorite, as well as some other fast food restaurants. There's also a Costco in Hawaii, Kai. It's the best Costco in my opinion, except that it doesn't have gas. And then you've got all the fast food eateries as well, and the original Roy's restaurant just across the highway here.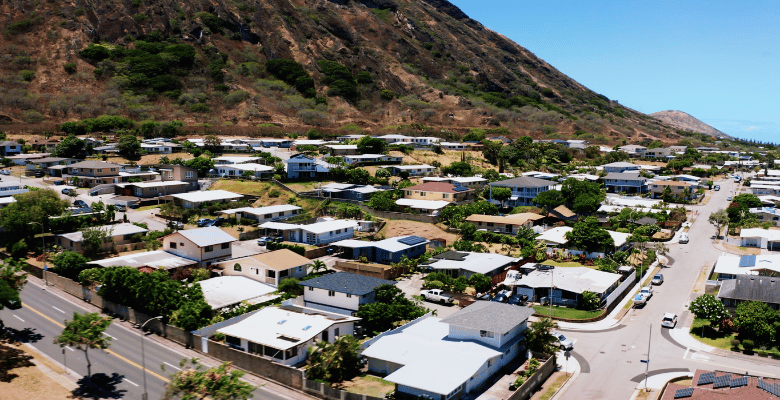 I know I talked a bit about living on the water, but there are areas of Hawaii Kai that aren't necessarily on the water or aren't very close.
There's a neighborhood across the way called Koko Head Terrace, naturally this is the closest neighborhood to the famed Koko Head Trail.
The houses feel very old Hawaii, the power lines are overhead, hence offering some of the most affordable houses for sale in Hawaii Kai with prices starting around $1.2 million, maybe up to about $1.5M
A lot of the homes there have been gutted by investors and flipped. It's just got that old school vibe, old school feel. Also in my valley where I live in, Hahaione Valley, you've got that very old Hawaii feeling there too, the difference being that you can also get decent ocean views from a distance without the price tags of Napali Haweo or Mariner's Ridge. Prices range from $1.5M over $2 million, depending on how high up you are.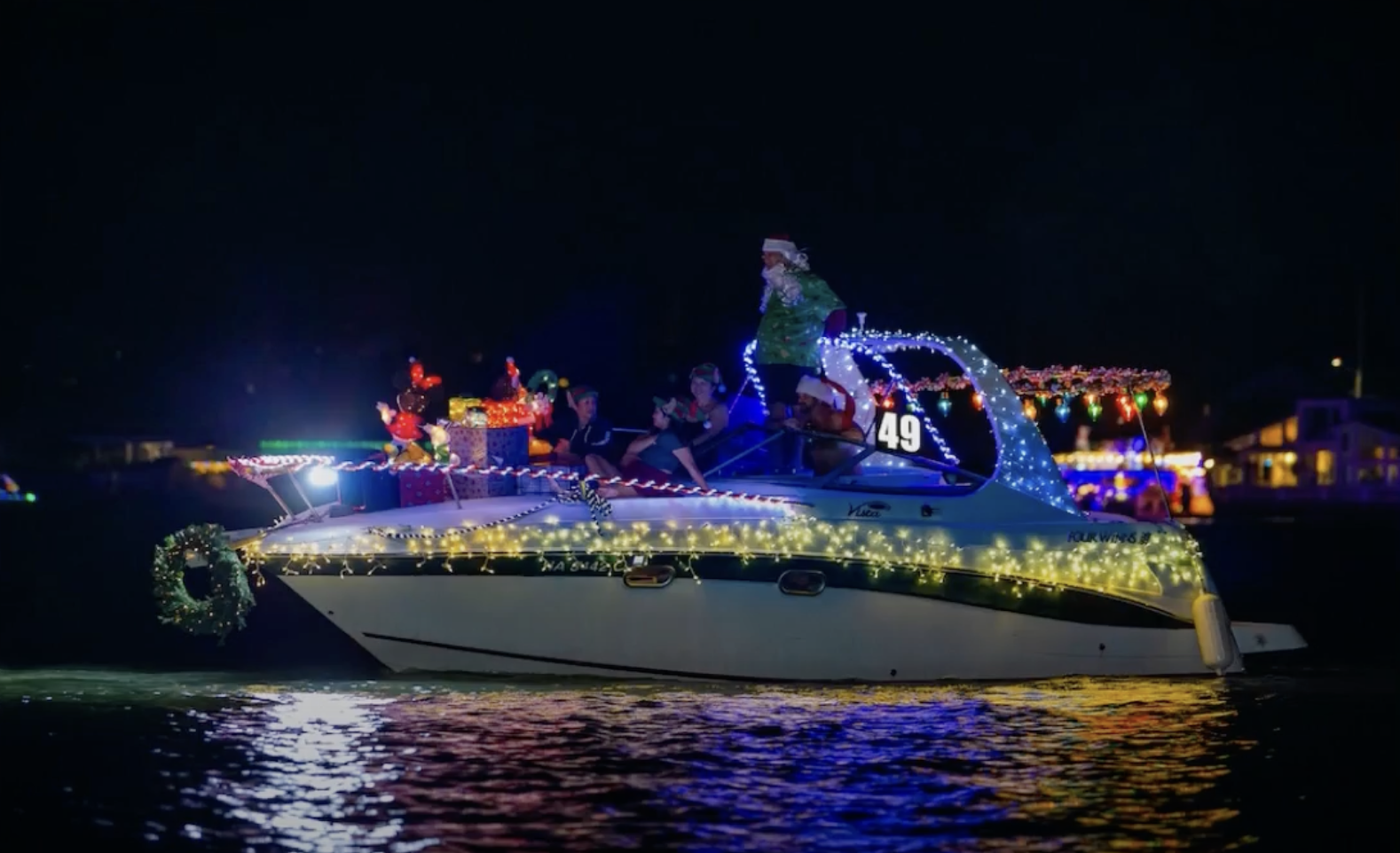 Hawaii Kai is a lot of fun during Christmas. There's a Christmas boat parade. All the boats come out here and they're all decorated.
Sometimes they have crazy go-go dancers and things like that. But also fun fact about Hawaii Kai, Hawaii Kai is not a Hawaiian word. Kai is actually the word for ocean in Hawaiian, but Hawaii Kai was named after Henry Kaiser, the same guy as Kaiser Permanente.
The high school is also named Kaiser High School, and the elementary schools in Hawaii, Kai are known to be really, really good. They're actually international baccalaureate. I don't really know what that means, but it's supposed to be a good thing!
If you're looking for a more entry level way into the neighborhood you'll want to look to some of the Hawaii Kai condos that aren't on the water for between $700,000 and $900,000. You can also get maybe an older one bedroom town home in Hahaione that has some views and resort like amenities around $600k. Another project named Hale Ka Lae, which we did a video on, check that one out. Actually check out all of our videos on Hawaii Kai. I live here and I love it, so it's really easy for me to talk about.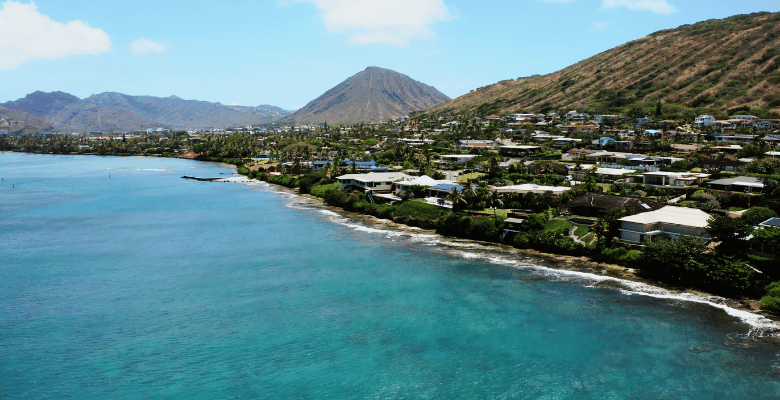 We also did a video on living in Portlock, but it bears mentioning again since it's the most luxurious neighborhood in Hawaii Kai.
Now Portlock consists of homes that are right on the beach, flat lots that are like 15,000 square feet in size. The homes are custom.
They're very luxurious, very beautiful in range in price from $4 Million up to $10 million plus.
Above Portlock is Koko Kai and Triangle. They like to say they're Portlock and I'm not going to argue. The homes are really incredible, as well as the views and the prices there.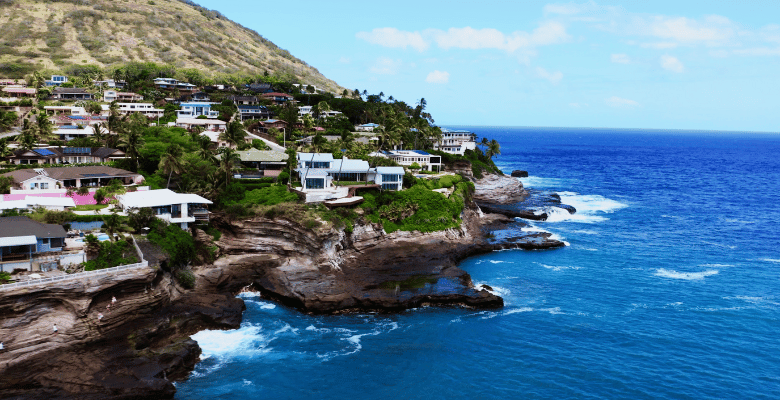 In Triangle, you can get a home for around $2M - $2.5M unless it's extemely well appointed and/or custom built.
If it is, expect to going to go $4M to $9M. Koko Kai has stunning ocean views that because you're situated on the cliff overlooking the water.
Koko Kai home prices also fall in the multi multimillion dollar range
Hawaii Kai Realtors
Hopefully you've seen how the different neighborhoods of Hawaii Kai vary in topography and lifestyle from the peaceful pockets to the valleys, to the hills, to the ridges, to views, to the luxury, to the entry level, to places that are really just convenient and places that you have to drive a little bit more.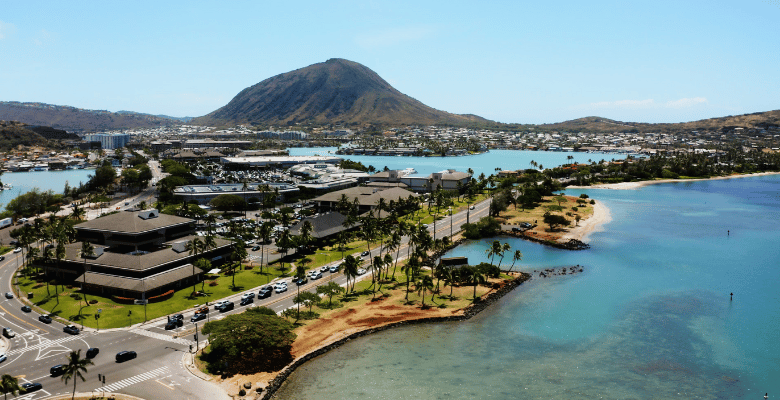 Now, Hawaii Kai really rivals Kailua when our outdoor active lifestyle buyers calling. It's also a place that people who are interested in Ko Olina or Kakaako look to when they're interested in more of a sense of community.
Hawaii Kai is a great place for trick or treating on Halloween. It's also a great place for boating, for standup paddling, for kayaking, for being active on a bicycle. There's beaches right around the corner at Sandy Beach in Makapuu. But it's important to know that Hawaii Kai is not a beach town. It's more of a coastal town.
These are the differences that we really, really know. We know Hawaii Kai. We live in Honolulu, and the devil is in the details. So if there's anything that you'd like to know more about these different regions, get in touch with us. We'd love to help!
Education in Hawaii Kai
Hawaii Kai's schools are among the best on the island, offering top-rated public and private options. The area was one of the first to offer the International Baccalaureate (IB) World School Programme for grades K-12 and continues to lead the way in academic progress.
Students in Hawaii Kai have the opportunity to develop their skills and knowledge in a nurturing environment, preparing them for success in college and beyond. With so many outstanding educational opportunities available, it's no wonder that Hawaii Kai is one of the most desirable places to live in Oahu.
The following are some of the schools located in Hawaii Kai:
Koko Head Elementary l 189 Lunalilo Home Rd, Honolulu, HI 96825, United States
Hahaʻione Elementary School l 595 Pepeekeo St, Honolulu, HI 96825, United States
Niu Valley Middle School l 310 Halemaumau St, Honolulu, HI 96821, United States
Henry J. Kaiser High School l 511 Lunalilo Home Rd, Honolulu, HI 96825, United States
The Honolulu Waldorf School is an excellent option for those looking for private education in Hawaii Kai. This prestigious school offers a unique educational experience for preschool, lower, and middle school students. From the structural curriculum to the arts and sciences, students at The Honolulu Waldorf School are given a well-rounded education that prepares them for success in all areas of life.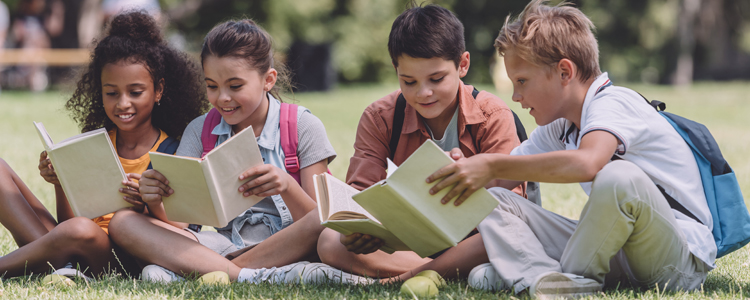 The Community Atmosphere in Hawaii Kai
There's something different about the community atmosphere in Hawaii Kai. Perhaps it's the marina lifestyle that encourages a laid-back attitude or the many community events that bring residents together. Whatever the reason, this is a place where people care about their neighbors and work together to make things better.
For example, every year the community comes together for a beach clean-up day. This is just one of the many ways that Hawaii Kai residents show their commitment to keeping the area beautiful and welcoming for all. Living in a community that is bursting with aloha is one of the many reasons why Hawaii Kai has and continues to attract new residents.
Community events that bring residents together:
Lights Boat Parade
Every December, Hawaii Kai comes alive with the annual Lights Boat Parade. This festive event features decorated boats of all sizes cruising through the marina, spreading holiday cheer to everyone who comes out to watch.
This annual event is a favorite among local families and features trick-or-treating, a Keiki costume contest, and much more. There are prizes to be won in a variety of categories, making it a fun and friendly competition for all.
This Labor Day tradition is one of the largest car shows in Hawaii. Featuring over 200 hot rods, classic cars, and muscle cars, this event is a must-see for anyone who loves cars. Guests can also enjoy live music from Ka'imi Hananoeau and food from some of Hawaii Kai's best restaurants.
Every Easter, Hawaii Kai Towne Center brings the community together for a day of fun and festivities. There are Easter egg hunts, a petting zoo, balloon animals, and more. This event is free and open to the public, making it a fantastic activity for families with young children.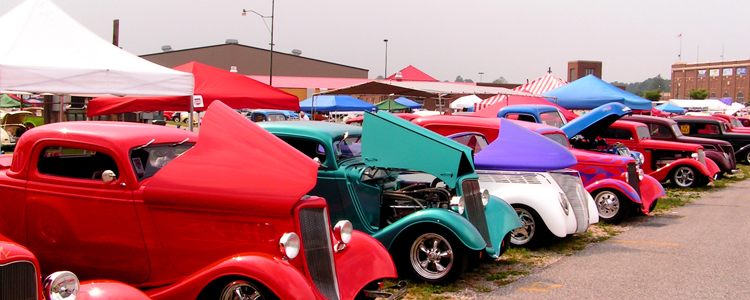 The Stunning Views in Hawaii Kai
When you live in Hawaii Kai, breathtaking views are just part of the everyday scenery. From the majestic mountains to the sparkling ocean, there's no shortage of natural beauty to enjoy. And with so many parks and green spaces, it's easy to find a spot to relax and take in the stunning views.
One of the sights that will never get old in this area is the sunset. Every day, residents and visitors alike can enjoy the show as the sun dips below the horizon, painting the sky in a spectrum of colors.
Some of the best places to enjoy the views in Hawaii Kai are:
The Convenient Location in Hawaii Kai
Living in Hawaii Kai comes with a ton of perks. For starters, it's very close to downtown Honolulu via Kalanianaole Highway. And while the commute into the city is quick, you also have the option of taking the long, scenic route around the east side of Oahu which takes you through the charming communities of Waimanalo and Kailua.
Hawaii Kai is roughly 18 miles from Joint Base Pearl Harbor-Hickam and just 15 miles to Bellows Air Force System, making it a fantastic location for military families. But possibly the best thing about living in Hawaii Kai is that you get to experience all the beauty and wonder of Hawaii without having to deal with the hustle and bustle of downtown Honolulu.
Need to get around town? No problem! The community is served by several bus routes including:
TheBUS, Honolulu City & County public bus service, which serves Hawaii Kai with routes 1, 22, 23, 24, 80, 80A, 80B, 82, PH6, and 235.
The Boating Life in Hawaii Kai
Do you dream of owning a boat? If so, you'll love living in Hawaii Kai. This neighborhood is built around a series of channels, making it the ultimate place for boating enthusiasts. In fact, many of the residents here use their boats as their primary means of transportation.
Just imagine being able to zip around the island without ever having to deal with traffic! But boating here isn't only about getting from point A to point B, it's also about getting on the water and enjoying the warm breeze and Hawaiian sun.
Two of the most popular marinas in Hawaii Kai are: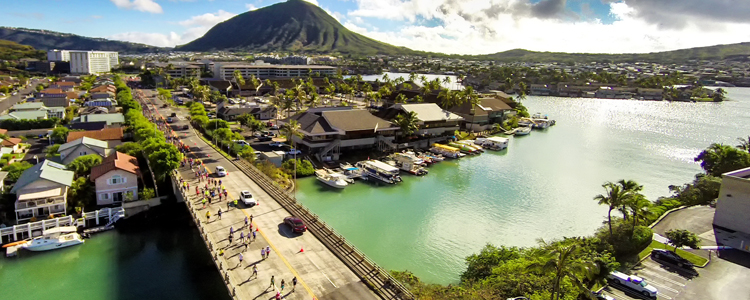 Parks & Trails in Hawaii Kai
The Hawaii Kai parks and trails offer both residents and visitors a chance to participate in an active lifestyle amidst the stunning natural beauty of the Hawaiian Islands. With over fifteen miles of trails to explore, there is never a far way to go to find a sense of solitude or adventure. Koko Head District Park might be the most popular spot in the area known for its outstanding facilities, gardens, and stairs leading to a volcanic crater.
Some of the most visited parks & trails in the area include:
Restaurants in Hawaii Kai
Whether you're in the mood for some fresh seafood or a hearty plate of comforting macaroni, you'll find plenty of restaurants in Hawaii Kai to satisfy your palate. Plus, with such a diverse range of cultural cuisines represented, there's sure to be something to please everyone in your group.
Some of the best restaurants in Hawaii Kai include:
This high-end chain restaurant is a go-to spot for all your favorite Hawaiian fusion fare. From the tiki torches, koi point, and gorgeous views of the marina, you'll feel like you're in paradise.
With a wide range of Thai specialties on the menu, this is the number one place to go when you're in the mood for something spicy. Be sure to try their famous green curry!
This sushi spot is known for its fresh fish and reasonably priced menu. With some of the most flavorful rolls and creamy coconut ice cream, it's no wonder this place is always packed.
This popular brewery offers a variety of locally-made beers and pub food with a Hawaiian twist. The outdoor seating is amazing for enjoying the beautiful Hawaii weather.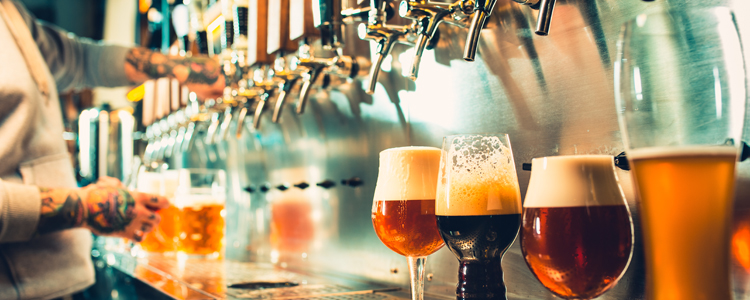 Shopping in Hawaii Kai
For all your shopping needs, Hawaii Kai Towne Center is the place to go. This 27-acre, master-planned complex offers a variety of stores and restaurants, as well as a movie theater and grocery store. The center also provides ongoing events and activities, making it your one-stop shop for all things Hawaii Kai. The Koko Marina Center is also a common option for residents of the area and features gas stations, beauty services, local eateries, and more. Never being too far from what you need is one of the many benefits of living in Hawaii Kai.
Attractions & Destinations in Hawaii Kai
Alongside the many shopping and dining options in Hawaii Kai, there are also several attractions and destinations worth checking out. One such place is the Koko Crater Botanical Gardens. This stunning garden is run by the City & County of Honolulu and is open to the public daily.
With a strong focus on Hawaiian plants, it's the perfect place to learn about the island's flora and fauna. For a dose of history head on over to the "From Here to Eternity Cove" otherwise known as Halona Beach Cove. This breathtaking beach was made famous by the 1953 film of the same name and is one of Hawaii's most popular tourist destinations.
Additional attractions & destinations include: