Condos For Sale in Kalele Kai, Hawai'i Kai, HI
Jump To: Introduction | Neighborhood | Amenities | Features of the Residences | Contact Us | Create An Account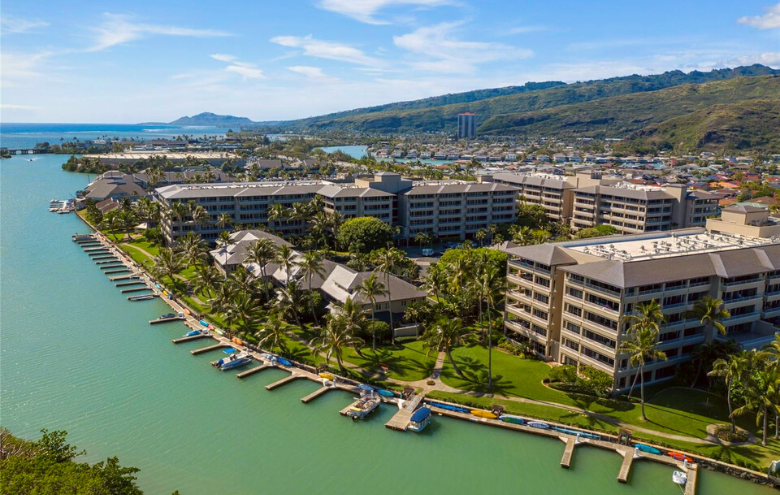 Built in 1993, Kalele Kai is a resort-style marina-fronting condominium complex housing 229 2- and 3-bedroom units. It consists of 3 buildings with 6 floors each, and features beautifully manicured and landscaped grounds, marina shorelines with limited docks for boats, and a central lush courtyard where all of the on-site amenities are located. This gorgeous and convenient location also means that residents are located just down the street from central Hawai'i Kai, which boasts a plethora of amazing eateries, stores, and experiences.
The Neighborhood
Located just down the street from the center of Hawai'i Kai, Kalele Kai has all of Hawai'i Kai's greatest amenities at its fingertips, including a variety of shopping locations, restaurants, cafés, beaches, hiking spots, schools, and more. Walgreens and Petco, as well as a bunch of popular restaurants and a movie theater, are available less than 10 minutes away by car at the Koko Marina Center. Likewise, major shopping locations like Costco, Safeway, Longs Drugs, and City Mill are a less than 5-10 minute walk from your home.
Boat lovers and owners can even have access to the docks located along the marina next to Kalele Kai, allowing for boating around the marina. These docks are sometimes up for sale, or they may be rented out for temporary use.
For families that have children in high school, Henry J Kaiser High School is also located right across the marina, which means that students can be easily driven to and from school, and they can even safely walk to and from as well.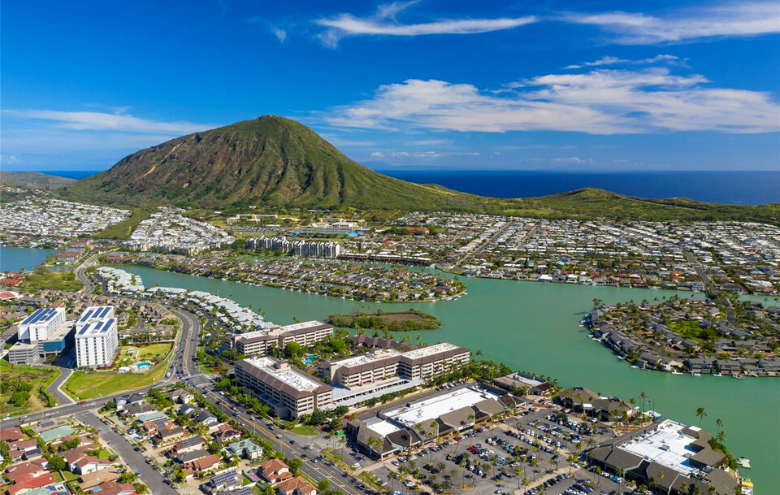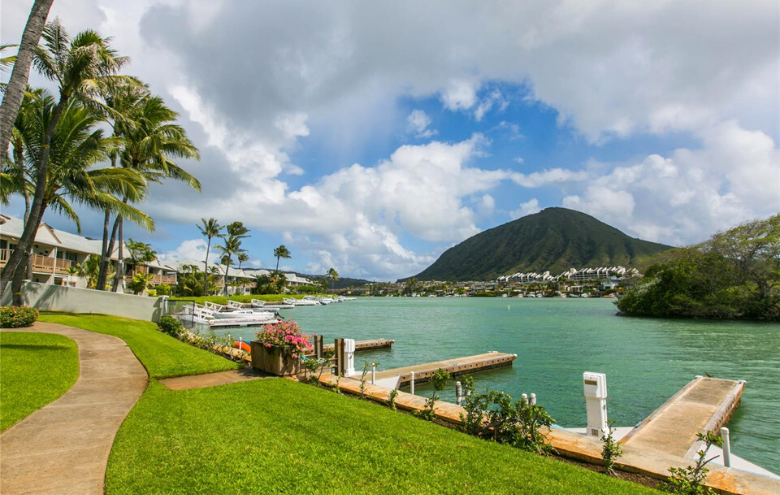 The Amenities
Besides the incredible neighborhood amenities offerred throughout Hawai'i Kai, residents of Kalele Kai also have access to a variety of on-site amenities located in the courtyard, including:
A clubhouse
A BBQ area
A pool
A whirlpool
An on-site resident manager and security guard
Walkways by the marina and a gazebo for relaxation
Secure key-fob access at the front gate and within towers
Kalele Kai is also known to be very pet-friendly, with plenty of green grassy areas and walking paths to take pets out on walks or to play.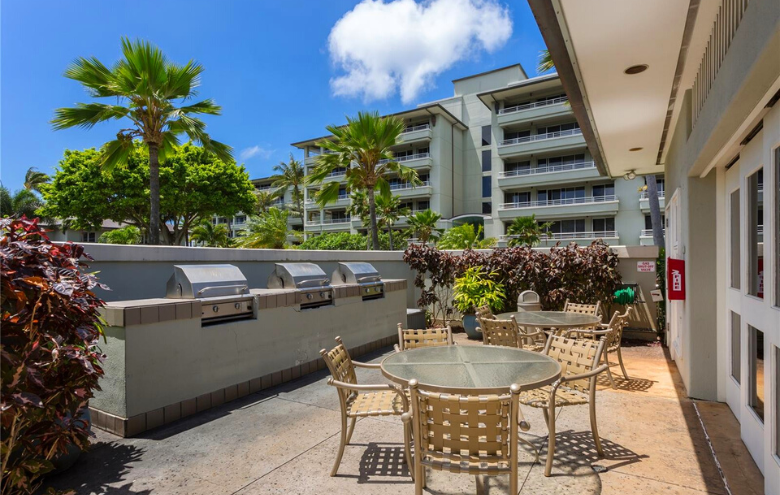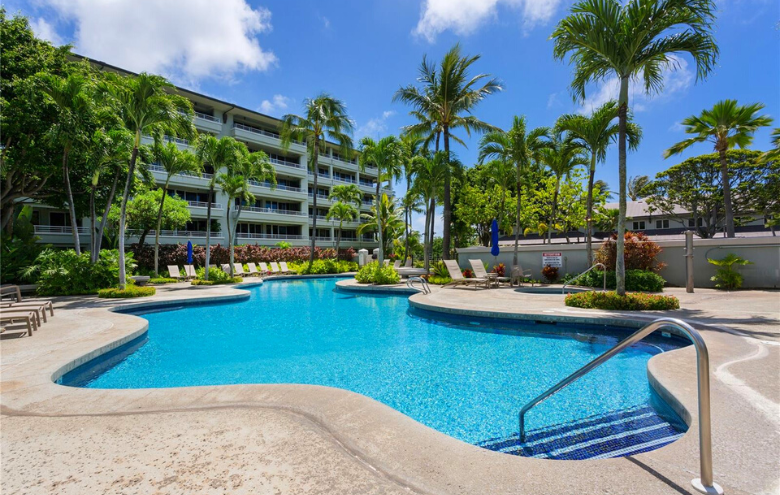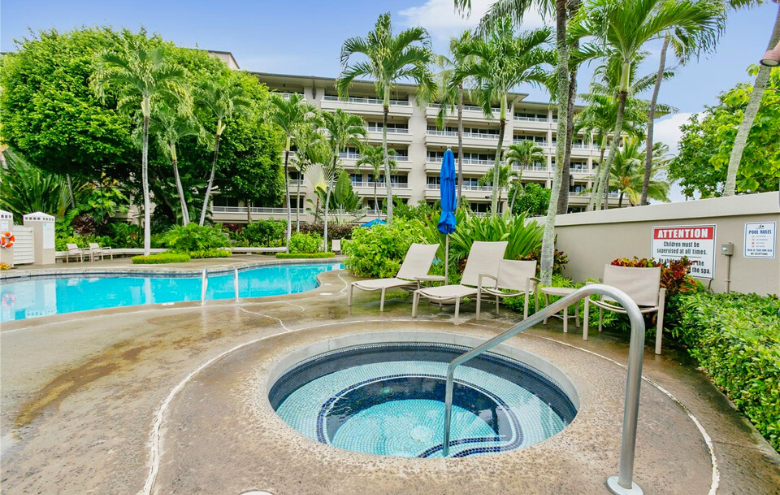 Features of the Residences
Kalele Kai is composed of 3 low-rise condo towers, with 2- and 3-bedroom unit options ranging from 1421 to 1430 square feet in interior size for the 2-bathroom layouts and 1998 to 2345 square feet for the 2.5-bathroom layouts. Each residence likewise features high 9' ceilings for a spacious dwelling, except for the penthouse units which feature cathedral ceilings. Kalele Kai also offers 10 3-bedroom waterfront townhomes.
Residences facing the marina will have amazing views of the water as well as Koko Head, while residences facing the Ko'olau Mountains will have views of other Hawai'i Kai neighborhoods as well as the mountains. Those on the inner sides of the towers will unfortunately have views of neighboring towers, but those on the Western outer portion of the towers will have excellent views of breathtaking and picturesque Hawaiian sunsets.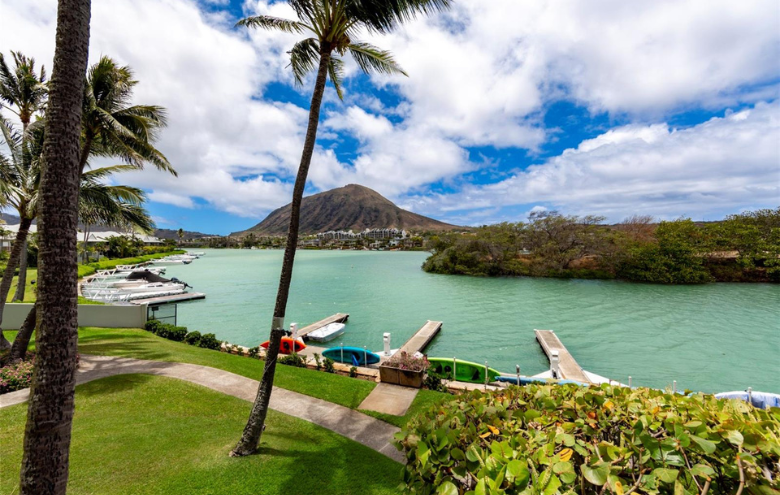 Condos For Sale in Kalele Kai, Hawai'i Kai, HI
September 21, 2023