Condos For Sale in The Colony at the Peninsula, Hawai'i Kai, HI
Jump To: Introduction | Neighborhood | Amenities | Features of the Residences | Contact Us | Create An Account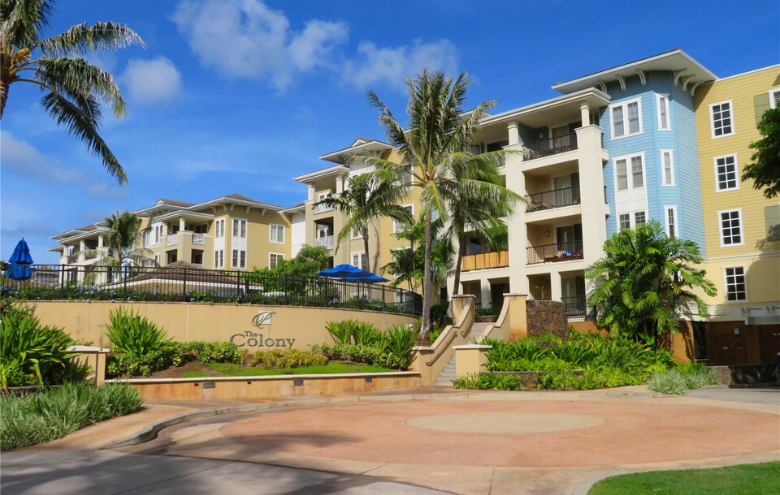 Located at 520 Lunalilo Home Road, The Colony at the Peninsula is a condominium complex that was built in 2006. The Peninsula neighborhood is a gated community known for its pet friendliness, its variety of housing options for residents, and its extremely close proximity to central Hawai'i Kai and all of the town's amenities. Likewise, residents of The Colony have access to a plethora of on-site amenities, as well as a high school right across the street.
The Neighborhood
Located nearly in the center of Hawai'i Kai, The Colony at the Peninsula has all of Hawai'i Kai's greatest amenities at its fingertips, including a variety of shopping locations, restaurants, cafés, beaches, hiking spots, schools, and more. Walgreens and Petco, as well as a bunch of popular restaurants and a movie theater, are available right down the street at the Koko Marina Center. Likewise, major shopping locations like Costco, Safeway, Longs Drugs, and City Mill are on the other side of the water, which is less than 10 minutes away by car.
Depending on the unit at The Colony in which you reside, residents are also granted gorgeous visibility of the Ko'olau Mountains, the marina and the Pacific Ocean, Koko Head Crater, brilliant sunrises and sunsets, and the stunning landscape of Hawai'i Kai. However, those situated on the inside of the complex may view mostly the other towers at The Colony.
For families that have children in high school, Henry J Kaiser High School is also located right across the street from The Colony, allowing students to walk to and from school in less than 10 minutes.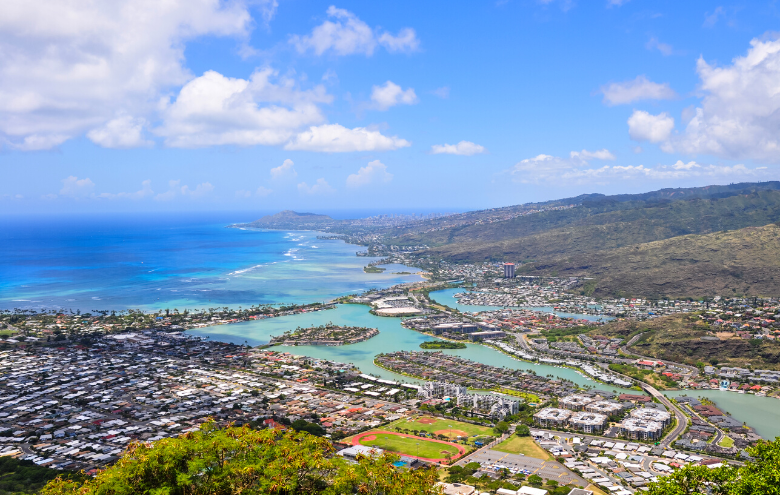 The Amenities
Residents of The Colony at the Peninsula will be able to enjoy a variety of incredible on-site amenities, which include:
2 pools with spas
A wading pool
BBQ areas
A landscaped park
An exercise room
A meeting/event room
A keiki park
An on-site resident manager
Likewise, The Colony is known for being very pet-friendly, and generally allows up to 2 pets (with permission).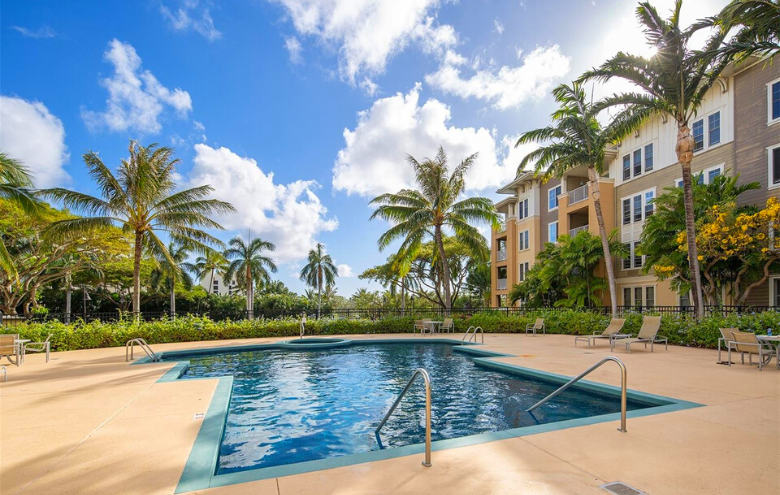 Features of the Residences
As mentioned previously, The Peninsula offers a variety of housing options for residents, one being The Colony condominiums. The Colony is a 6-tower complex arranged in pairs, with each tower standing 4 stories tall above one level of parking. There are 319 units offered at The Colony, which is approximately 51% of all of the Peninsula's residences.
In terms of design, The Colony's aesthetics reflect a blend of Meditteranean and Hawaiian-style design, with the interior courtyards and complex perimeters lushly landscaped and regularly manicured.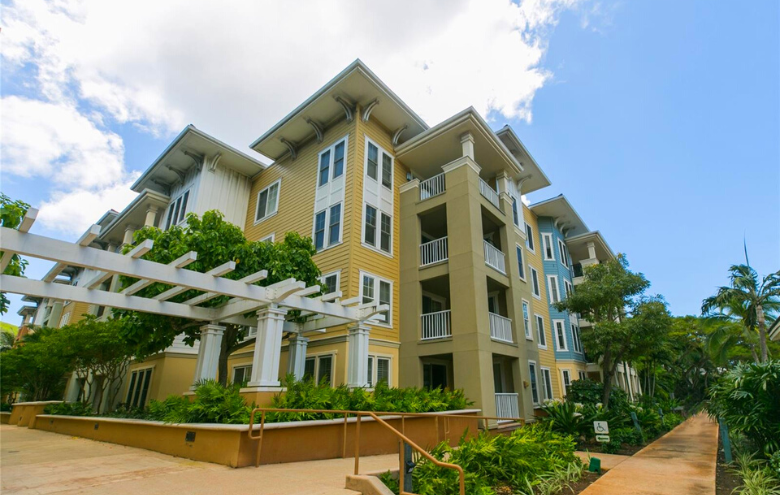 Condos For Sale in The Colony at the Peninsula, Hawai'i Kai, HI
September 21, 2023
Open 9/24 520 Lunalilo Home Road #8409
Honolulu, HI 96825