Short Term Rentals Oahu
Jump to: Where to Buy | Rules & Permits | Taxes | Listings | Contact Us | Create An Account
Despite the regulations, buying Oahu Vacation Rentals & Condo Hotels in Honolulu persists as one of the hottest topics amongst our Hawaii Real Estate Investors, both local and abroad, and a near daily conversation that requires a breadth of knowledge to properly navigate.
In this guide, we'll help you understand the basics to discerning between what's legal and what's not, where to find legal Vacation Rentals in Oahu, as well as insights into permitting and taxation to insure peaceful enjoyment and return on investment in your new Oahu Airbnb.

Disclaimer: The Oahu short term rental rules have been quite fluid over the last few years Zoning and building house rules can and do change. While the information below is believed to be reliable, we cannot guarantee it will apply to your specific purchase, at that specific time. It's important to consult and perform continued due diligence when purchasing a condo with vacation rental intentions.
---
Where can I find legal Vacation Rentals on Oahu?
Jump to Vacation Rentals in: Turtle Bay | Ko Olina | Waikiki | Makaha
Your best bet to finding legal Oahu Vacation Rentals in Hawaii is to search within the 4 Resort Zones listed below. It's important to note that there are hundreds of vacation rentals in Honolulu not within the Resort Zones, but this is because they obtained one of very few Non Conforming Use Certificates (NUC's) many years ago.
The state hasn't issued any new NUC's since, however, we do expect them to open up an applications for new Short Term Rental permits in the coming year. For now, focus your search to the below condo projects, categorized by the Oahu Resort Zones.
Turtle Bay Resort Zone | North Shore Vacation Rentals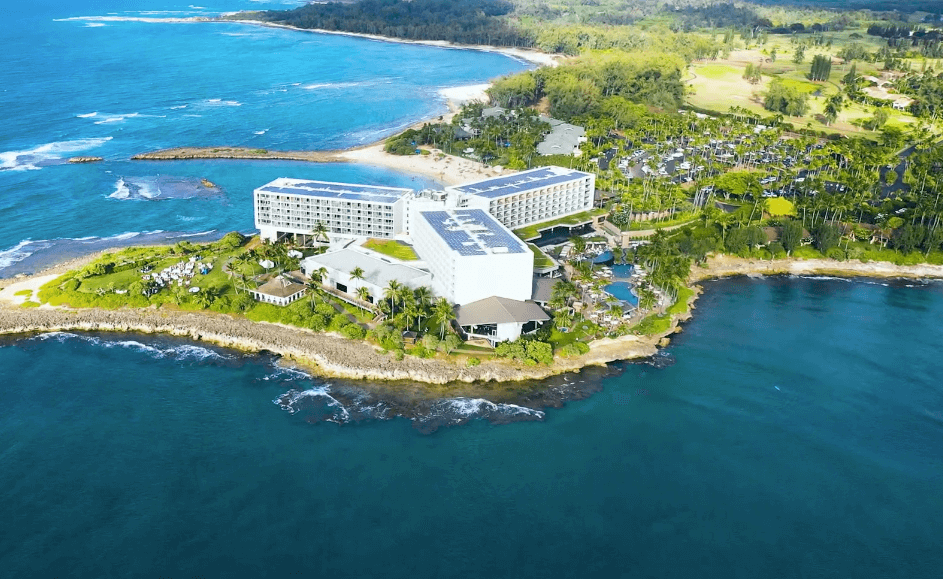 This is our favorite zone for legal vacation rental because of the sheer lack of Hotel competition in the region. North Shore Oahu is one of Hawaii's most iconic tourist destinations due to it's isolated, old Hawaii feel that provides one of the most authentic Hawaiian experiences. This is a stark contrast from the urban, hotel dense experience of Waikiki.
Oahu's North Shore Features 7 miles of white sand beach, world-famous shrimp trucks, historic Haleiwa Town, and is globally recognized as the mecca of big wave surfing. Hundreds of thousands of tourists flock to the region every year; most traveling by tour bus from their Waikiki hotel since Turtle Bay Resort is the only hotel in the entire region.
Unlike the dozens of Waikiki condo hotels for sale, there are only 2 legal North Shore vacation rental condos. Both of which are located within the Turtle Bay Resort Zone benefitting from walking distance to the beach and 2 amazing golf courses; the Arnold Palmer & Fazio.
Living on the North Shore
Here's a video we did highlighting what the North Shore lifestyle is all about. It should provide you some context behind why this is such an in-demand destination for visitors. We also feature and tour one of our recent listings in Kuilima Estates; a popular North Shore vacation rental condo.
Turtle Bay Short Term Rentals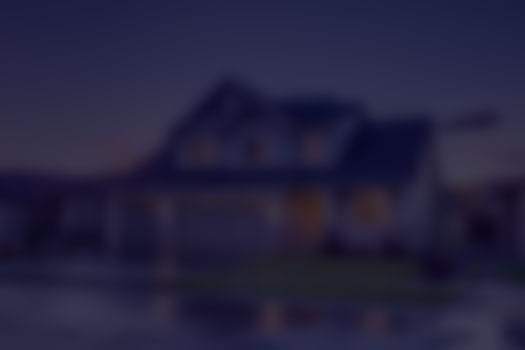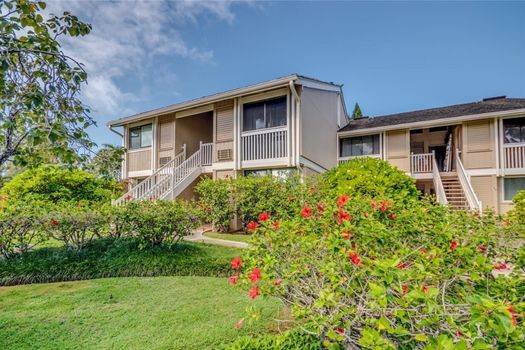 Kuilima Estates
1-3 Bedroom Townhomes in the Turtle Bay Resort Community. Tennis Courts, Pools, Walk to the Beach. Legal Vacation Rentals from $950K+
View Community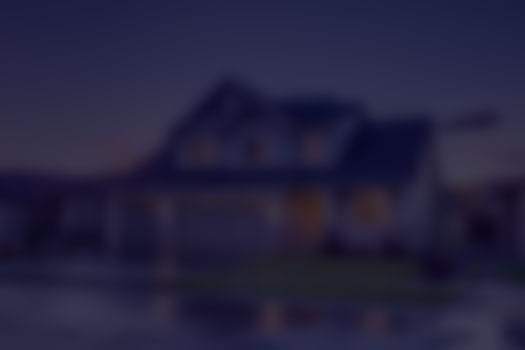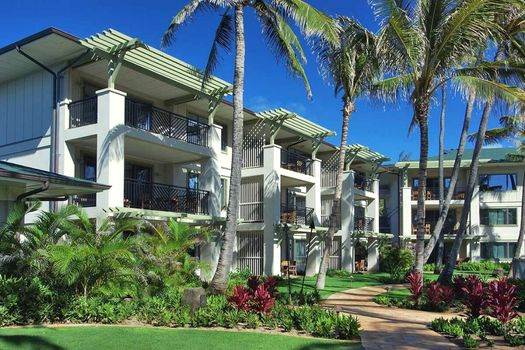 Ocean Villas at Turtle Bay
Luxury Townhome Residences within Turtle Bay Resort. Beachfront or walk to the beach. Resort level amenities & Ocean Views from $3.5M+
View Community
---
Ko Olina Resort Zone | West Oahu Vacation Rentals
Jump to Vacation Rentals in: Turtle Bay | Ko Olina | Makaha | Waikiki
Our second pick for vacation rental investmenting on Oahu would be the Ko Olina resort community in West Oahu. This community flew largely under the radar for 2 decades until Disney's Aulani Resort & Four Seasons Ko Olina opened their doors.
Like Turtle Bay, the Ko Olina resort zone offers very little competition in the way of nearby hotels or competing vacation rental buildings. The Ko Olina Marriott, Disney Aulani, and Four Seasons Ko Olina are the only hotels between Waikiki and Makaha, Oahu's furthest community west, and it offers an entirely different visitor experience than the other resort zones.
Living in Ko Olina is almost too good. Resort living is reflected to you at every turn through thoughtfully designed landscapes, golf courses, incredible restaurants and shops, Ko Olina Boat Harbor, and numerous beach opportunities offered by 4 man-made swimming lagoons.
The two projects below offer the most comfortable, family friendly options for a vacation rental on Oahu. They're newer and larger than most accommodations you'll find on island which allows for the unit costs to be shared accross multiple family in some instances. Beachvillas at Ko Olina is one of only a few luxury vacation rentals on Oahu. Coconut Plantations requires 30-day minimum rentals and rental rates are still very strong despite not allowing nightly rentals.
Ko Olina Vacation Rentals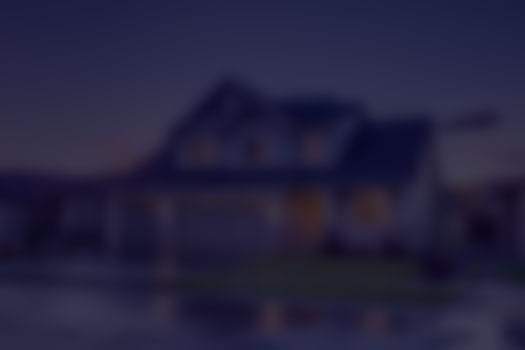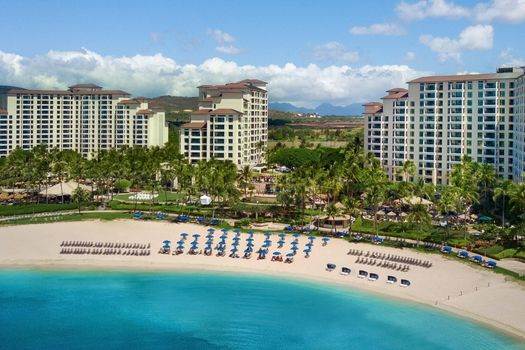 Beach Villas at Ko Olina
2-3 Bed Luxury Condos with Ocean Views, Resort Level Amenities, Concierge Services, and steps to the beach. Legal vacation rentals from $1.4M+
View Community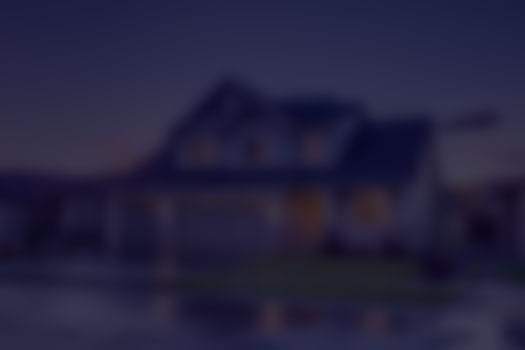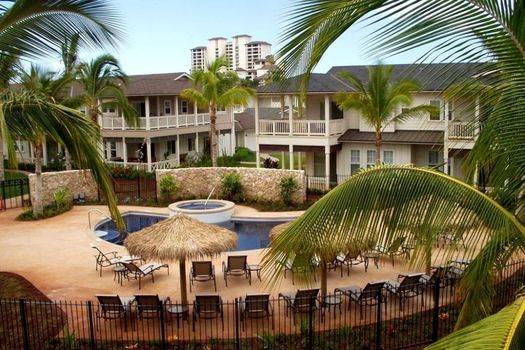 Coconut Plantation
2-3 Bedroom Luxury Townhomes with garage options. Gated community. Walking distance to Beach & Golf Course. Legal 30-day minimum rental.
View Community
Makaha Resort Zone
Jump to Vacation Rentals in: Turtle Bay | Ko Olina | Makaha | Waikiki
Perhaps the most intriguing vacation rental investment on Oahu is the Cottages at Mauna Olu project that's been building brand new homes in Makaha in 2019. This community offers brand new Oahu homes since breaking ground in 2019 and through the passage of Bill 41, found itself grandfathered into legal vacation rental rules through it's lucky location within the only resort zone in the Waianae region. This is the only resort zone I'm aware of that offers Single Family Homes, making it the most unique option in the state, not to mention the largest.
These homes are oriented within the idyllic gated community of Mauna Olu Estates perched above Makaha Beach in beautiful Makaha Valley. This is your most authentic Hawaiian experience, as Makaha is one of the most isolated neighborhoods on Oahu, furthest from the metro districts of Honolulu & Waikiki. Always hot, always sunny, and arguably the nicest and most private beaches on island.
The size of these homes makes them a top pick for multi-family travelers. Yard spaces allow for outdoor entertainment opportunities that can't be found most of the aformentioned options, not to mention the most beautiful sunsets on Oahu.
I'm starting to here some impressive anecdotes on rental numbers here and I'll be curious to see how things mature since many of the Airbnb listings here are very young since owners only recently received their keys.
---
Waikiki Condotels
Jump to Vacation Rentals in: Turtle Bay | Ko Olina | Makaha | Waikiki
Waikiki is the tried and true brand for sure. Visitors are met with an overwhelming variety of restaurants, nightlife, and bars -- most of which is in walking distance. Nearly all of the Waikiki Condos are within blocks of famed Waikiki Beach so this location is an easy pick for visitors. The demand is always going to be there in Waikiki but it's matched with supply. Waikiki is home to tens of thousands of hotel rooms, as well as dozens of Waikiki vacation rental condos for sale.
Buying a vacation rental in Waikiki is going to offer you the most entry level options for sure. You'll find a number of Waikiki Condo-Hotel (Condotel) buildings in the area that look, feel, and operate just like a hotel would with a front desk concierge, small rooms with a queen or twin-beds, and a mini fridge.
A Waikiki condotel can start as low as $200,000 making them a budget-conscience purchase for investors. Naturally, this type of unit brings a budget-conscience visitor. Honolulu Condotel units are also the most common type of vacation rental available for sale in the Waikiki condo market, spreading the demand.
One of the most important things to know about investing in Waikiki Airbnb's is that many of the Condo-Hotel buildings require that you rent your unit through the Hotel Pool. Your condo is effectively managed and booked by the hotel's management and this comes with a hefty management fee, usually 50% or more of your gross rent. Definitely not the best cash-flow scenario but for some, this type of ownership allows them to live in Hawaii part time while benefitting from some coverage of ownership costs and hands-free management of the rental. Before getting too excited about any particular Waikiki Vacation Rental, be sure to give us a call so we can curate the building(s) that best fit your lifestyle, management, and cash-flow requirements.
Waikiki Vacation Rentals in Honolulu, HI
Oahu Short Term Rental Law
Hawaii short term rentals laws are different on each island but it's Oahu island that's been under the most scrutiny. Numerous pieces of legislation over the past 3 years have placed heavy rental restrictions on homes not previously permitted for vacation renting, or not within designated Resort Zones in Honolulu County. Newly passed and highly controversial Bill 41 now serves as the Honolulu Vacation Rental "law of the land" regulating all advertising, permitting, and taxation of vacation rentals; bringing massive disruption to Airbnb hosts and vacation rental managers alike.
Is Airbnb Legal in Honolulu, Oahu, Hawaii?
Yes, but only if you have obtained a Nonconforming Use Permit, a new Short Term Rental permit (still awaiting for applications to open up) or your home falls within a designated Resort Zone. Here are some of the recent changes to the Oahu Short Term Rental Law:
Latest Update -- October 13, 2022: Federal Judge issues preliminary injuction to reverse Honolulu Short Term Rental Rules from 90 day minimum to original 30 day mininum. Homeowners may continue operating rentals for periods of 30 days or more; C&C of Hoolulu shall not enforce 90 day rule.
Bill 41 will go into effect on 10/31/2022, restricting all homes without a Short Term Rental Permit or within Resort Zones to a minimum renting period of 90 days or more. See update above.
If you're a host or operator of 30-90 day Honolulu Vacation rentals that were in operation prior to 10/23/22 you may continue to rent them until April 23, 2023.
As of April 23, 2023 all rentals of less than 90 day terms but convert to 90 days or more, or have registered to receive a new short term rental permit (Still awaiting guidance. Likely a lottery system.)
All previous NUC permits must comply with newly proposed annual renewals after their exisiting renewal periods expire
All Transient Vistors must park in driveways or designated parking stalls and not on public streets.
When advertising your short-term rental on platforms like Airbnb, VRBO, Zillow, etc, your NUC number as well as your tax map key must be displayed on advertised listings.
All rentals advertising for less than 90 days must include the following verbiage on advertisements " this property may not be rented for less than 90 consecutive days. Rental prices will not be reduced or adjusted based on the number of days the rental is actually used or occupied.
Non-compliance or continued operation of illegal short term rentals are subject to fines between $1,000 - $10,000/day depending on reoccuring offenses.
---
Honolulu Hawaii Tax Rates
Aside from paying your Hawaii property taxes, all vacation rental income is subject to General Excise Tax, (GET) Transient Accommodations Tax (TAT), and Oahu Transient Accommodations Tax (OTAT). Generally these taxes are passed on to guests.
How much is Hawaii GET Tax?
Hawaii Sales Tax is also referred to as General Excise Tax (GET). The base rate is 4% with the Oahu surcharge of 0.5%. Total sales tax due is 4.5% of gross rent.
How much is Hawaii TAT Tax?
For rental periods of less than 180 days, Hawaii obligated landlords to paying Transient Accommodations Tax (TAT) at 10.25% of gross rents
How much is Oahu Transient Accommodations Tax?
On top of your GET & TAT obligations, you must pay OTAT of 3%. (Applies to all rental income from rental terms shorter than 180 days).
It's important to emphasize that both forms of taxes are required for short term rental operations. Owner's of Hawaii investment property may apply for a GET & TAT license by visiting Hawaii Business Express.
---
Looking to Invest in Hawaii Real Estate? Contact us below!
Legal Short Term Rentals on Oahu
September 21, 2023
$1,458.71
Avg. $ / Sq.Ft.
Legal Short Term Rentals on Oahu by Price