Executive Centre Condos in Honolulu, HI
Jump To: Introduction | Neighborhood | Amenities | Features of the Residences | Contact Us | Create An Account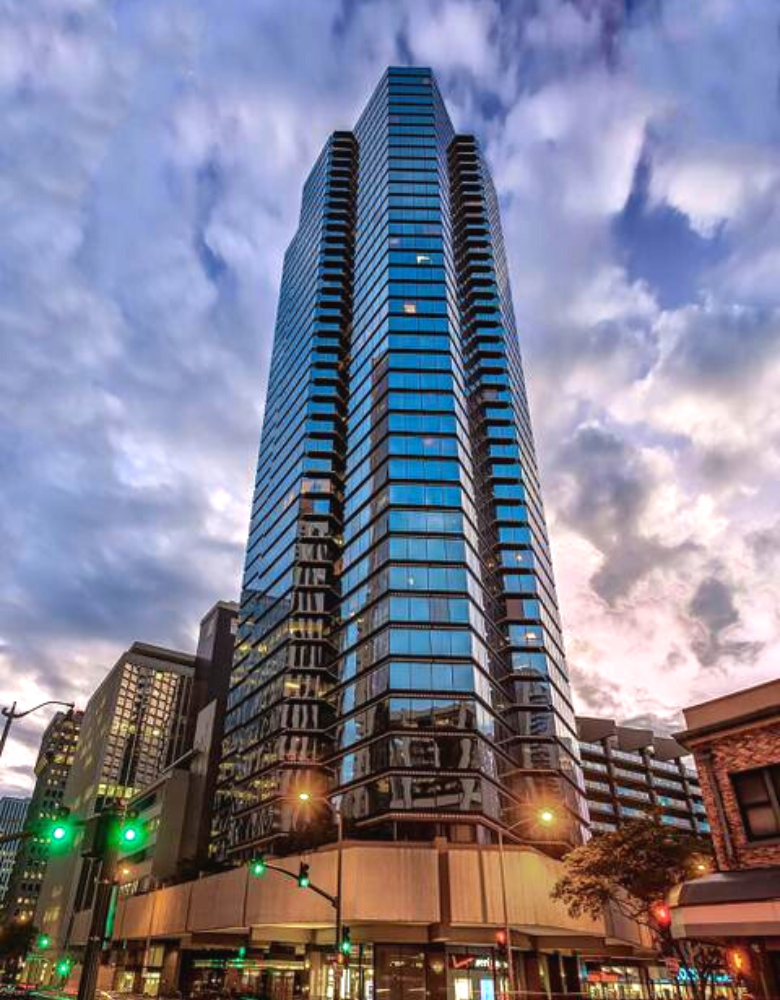 Located at 1088 Bishop Street in the financial district of Downtown Honolulu, the Executive Centre is a mixed-use "condotel" housing area for both commercial businesses and residential units. This is currently the only downtown Honolulu hotel, which makes it a popular choice for business visitors who spend time in the surrounding financial district. Not to mention, the Executive Centre is located near Chinatown, the State Capitol, and a variety of restaurants and cafés, meaning there are plenty of things to see and enjoy when out in the neighborhood.
The Neighborhood
As previously mentioned, the Executive Centre is located nearby a variety of restaurants, cafés, and more, including a 24 Hour Fitness down the street, several different banks, a Starbucks, a Walmart just one block away, as well as the Hawai'i State Art Museum. Also located a few block down the Street and next to the Honolulu Harbor is Aloha Tower and the Aloha Tower Marketplace, two very popular tourist destinations for restaurants like HItalian Ice, Aloha Tortilla Factory & Café, Beach House Sports Bar and Grill, and Teapresso Bar.
For those who wish to travel to the Ala Moana area of Honolulu, the drive is less than 10 minutes long (depending on traffic), and this will give you access to all of Ala Moana's greatest amenities. The Ala Moana Center, the largest open-air shopping center in the world, is an extremely popular spot in the Ala Moana area, as is the Ala Moana Beach Park and Magic Island.
In the opposite direction, a 10-minute drive will bring you to more large shopping locations, such as Costco Wholesale, Best Buy, Home Depot, Lowe's, and more. The Executive Centre's location between two of the best shopping spots in Honolulu means you have plenty of options when deciding where to purchase groceries, clothing, and home goods.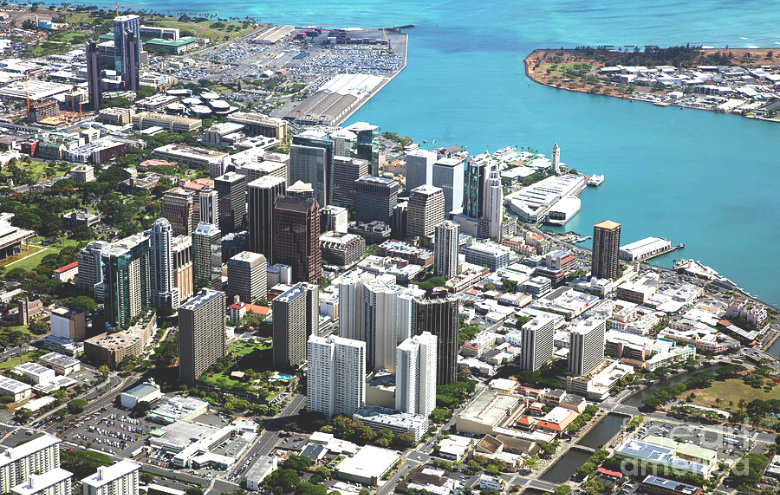 The Amenities
In addition to its great location in downtown Honolulu and at the midway point between two major shopping districts, the Executive Centre also offers many on-site amenities, including:
A baggage hold
A 24-hour front desk
A heated swimming pool
A jacuzzi
Laundry and dry cleaning services (extra cost)
Self-parking (based on availability and an extra cost)
24-hour security
Use of pool and beach towels
Bishop Museum admission for 1 adult and children under 17
Honolulu Museum of Art admission for 1 adult and children under 18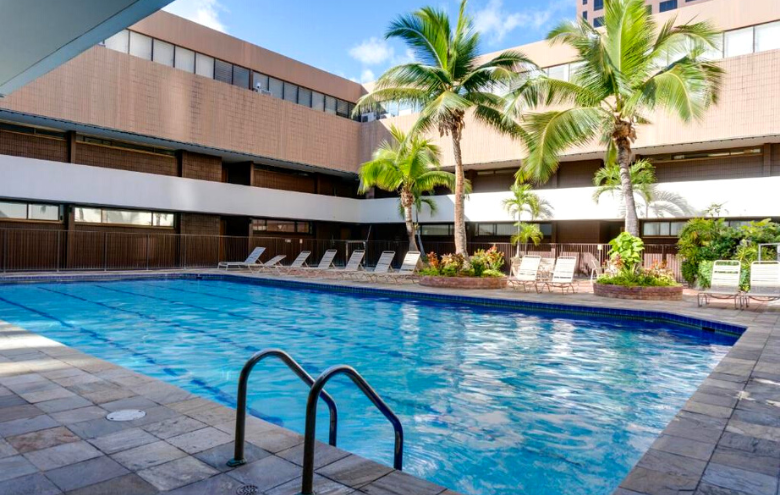 Features of the Residences
The Executive Centre offers deluxe business suites with around 500 square feet of interior space, and feature wet bars, microwaves, and mini-refrigerators, as well as a 1-bedroom and 1-bathroom executive suite option that measures 650-750 square feet and features washers and dryers, separate living areas, and fully-equipped kitchens.
Some of the in-suite amenities offered at the Executive Centre hotel residences include:
Floor-to-ceiling windows
Cable TV
Central air conditioning
Electronic key cards
High-speed WiFi
An in-room safe
A mini refrigerator and microwave in business suites
A washer and dryer in 1-bedroom suites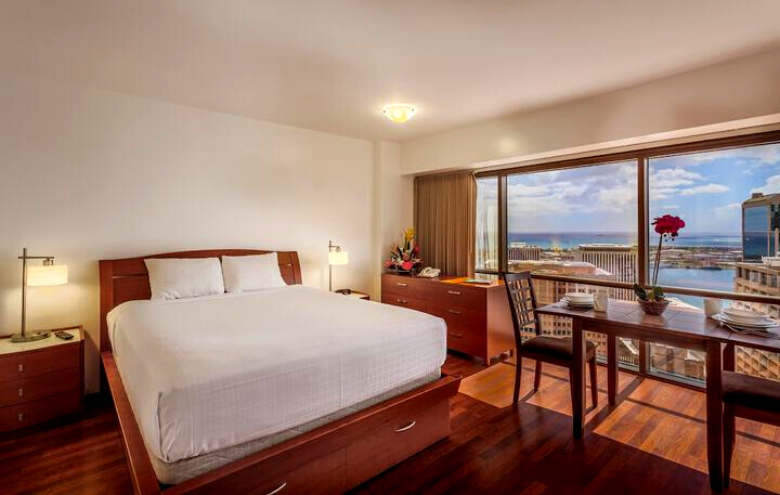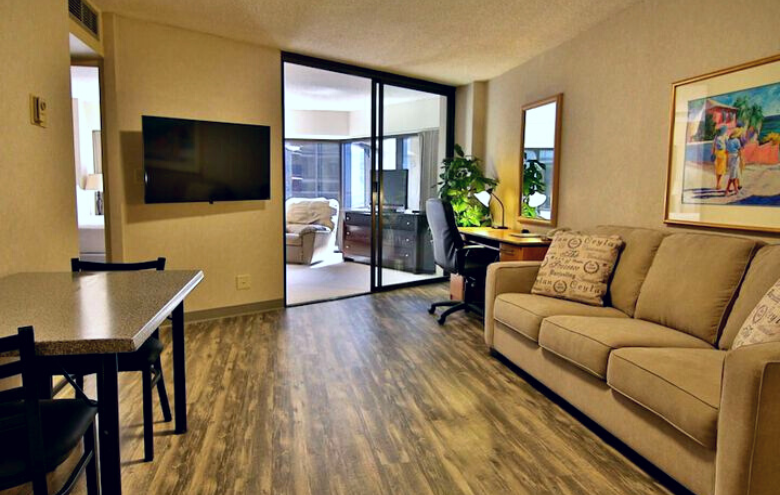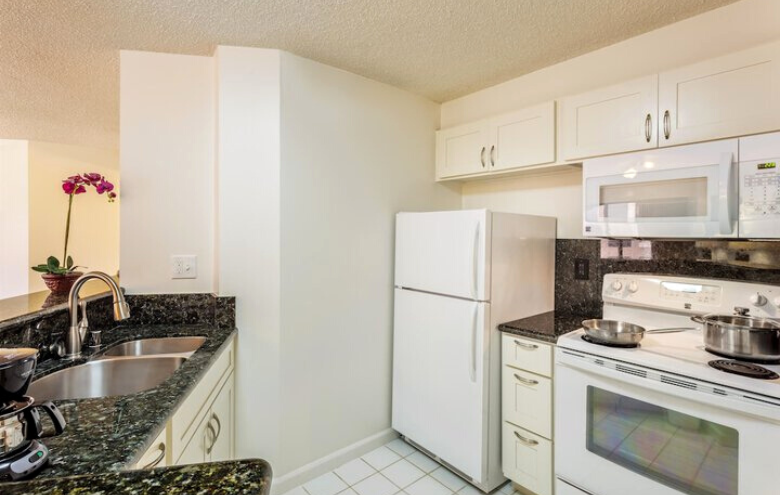 Condos For Sale at Executive Centre, Honolulu, HI
September 27, 2023