Kahala is a beautiful and affluent neighborhood on O'ahu Island, in Honolulu, Hawaii; with one of the highest barriers of entry due to it's median price of $3,800,000 and lack of condo options. If you ask a Kahala resident to close their eyes and think of the number one reason WHY they love Kahala...no surprise, it's location! The neighborhood is held in such high esteem on Oahu that it's even inspired one of Hawaii's most iconic retail brands; Kahala -- The Original Aloha Shirt.

So what is it like living in Kahala? Unbelieably convenient if you live, work, and play in Honolulu! Besides the longitude and latitude, Kahala features a decent variety of dining and retail opportunities at Kahala Mall, whichs houses a cinema, and several nationally recognized stores like Apple Store, Macy's, Starbucks, and Whole Foods including the Kahala Whole Foods.
Live in Kahala long enough and you'll quickly realize that many of the residents are members of one or all of the social clubs like The Elks, Outrigger Canoe Club, or Waialae Country Club. This makes sense as much of the demographic in the neighborhood are local businessman, Doctors, Attorneys, Developers, etc. Social memberships are integral networking opportunities to that community; especially on an island as small as Oahu.
Kahala Homes
Future homebuyers interested in buying a home for sale in Kahala have incredible homes available from which to choose. Homes with contemporary and Mediterranean styles can be discovered along with homes consisting of as many as six bedrooms and more than 6,000 square feet. Estates with home theaters, lanais providing transitional indoor/outdoor living, and intricately designed master bedrooms and closets can be found here.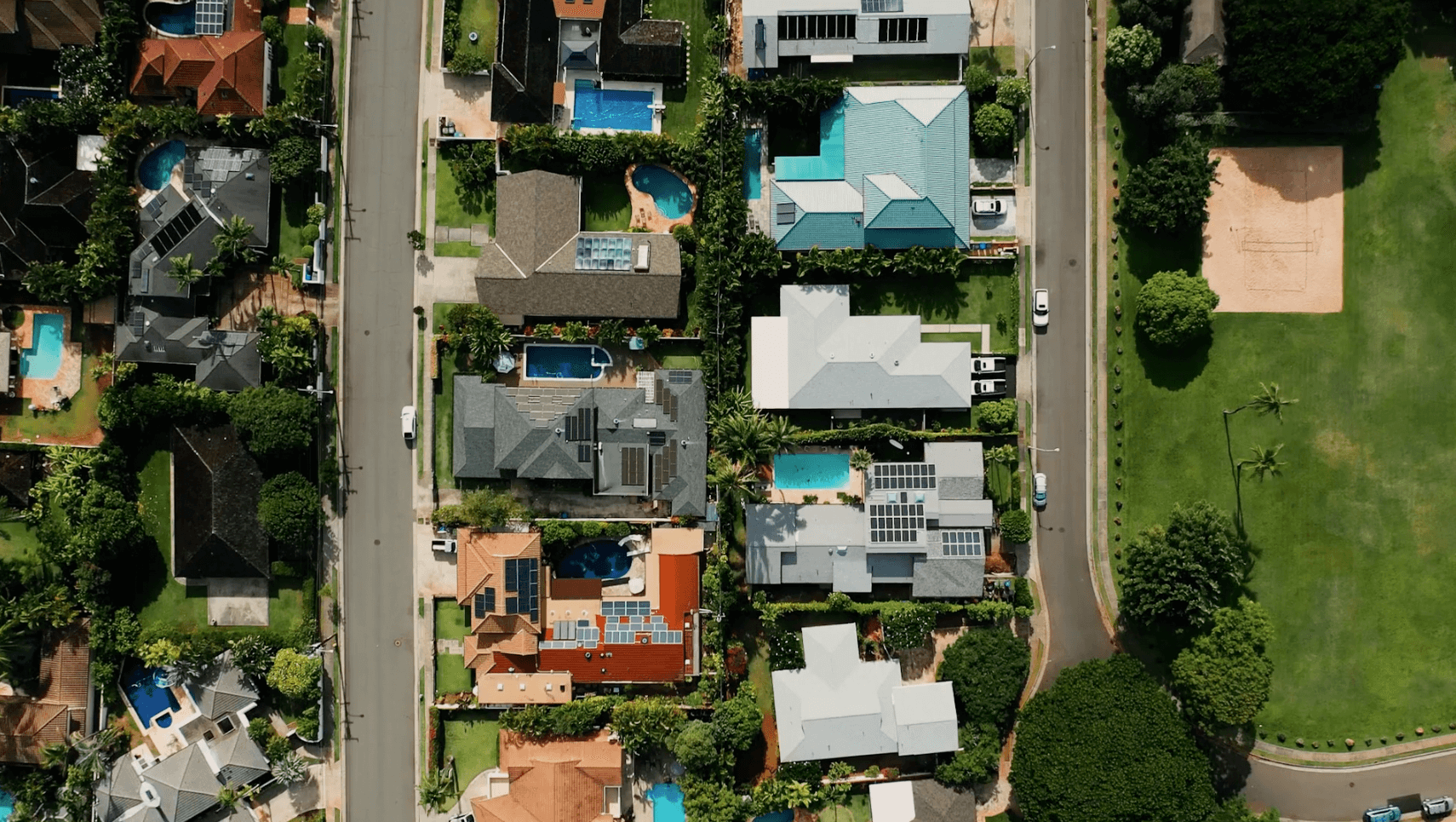 Kahala Realtor Insights
Land & Lots


Land is everything in Hawaii; usable land is everything more. Kahala features large flat lots averaging around 9,000sq that ensure you're able to enjoy every inch of your lot with your children, friends, pets. Maintenance it's easier on a flat lot, so is expanding or constructing a new home.
With flat yards comes flat sidewalks and a pedestrian/bike friendly convenience through the neighborhood for evening walks to the beach or to nearby Kahala Mall or Kahala Beach.
Views
The caveat to flat lots would be that views are limited to only a few streets in Kahala. Look to Kiamanahila St or the west side of Elepaio St. As you can imagine, homes rarely come available here and the needle really starts to move on prices when ocean views come into play.
If you want Kahala comparable location but don't want to sacrifice a view, look to neighboring communities on the ridges like Waialae Nui, Kaimuki, or the Ridges and stay tuned for a "Honolulu Hills" series we're working on to showcase these neighborhoods.
Home Styles
Homes closer to Waialae Country Club are "older Kahala" -- single level and nostalgic while homes further away, from WCC offer a cohesive spread of larger estates with more modern designs.
Prices
Kahala homes range from $2M for what most would define as a tear down, all the way up to $23M for one of the 50-60 fabulous, ocean front homes on half acre lots or more. Median prices are around $3.8M over 2022 thanks to Covid but we're starting to see this soften up. Check out this Kahala Luxury Estate that sold a few years back for reference:
---
Where is Kahala?
Kahala is suburb of Honolulu and can be identified as the region adjacent to the eastern side of Diamond Head Crater; south of H-1 Freeway, situated between Kaimuki and Aina Haina neighborhoods. The Kahala zip code varies from 96816, 96821, 96746, 96815, and 96813.
On a map we would define Kahala as "Central Honolulu" if we're measuring from Moanalua to Hawaii Kai. However, Honolulu locals know that the greatest benefits of living in "Town" are found between the neighborhoods of Kahala and Nuuanu, with Kahala being the flattest(Yes -- flattest, we'll touch on that later) most convenient neighborhood to Waikiki, whilst still being outside of the hustle and bustle and city congestion.
---
Things to Do | Beaches, Restaurants, & Shopping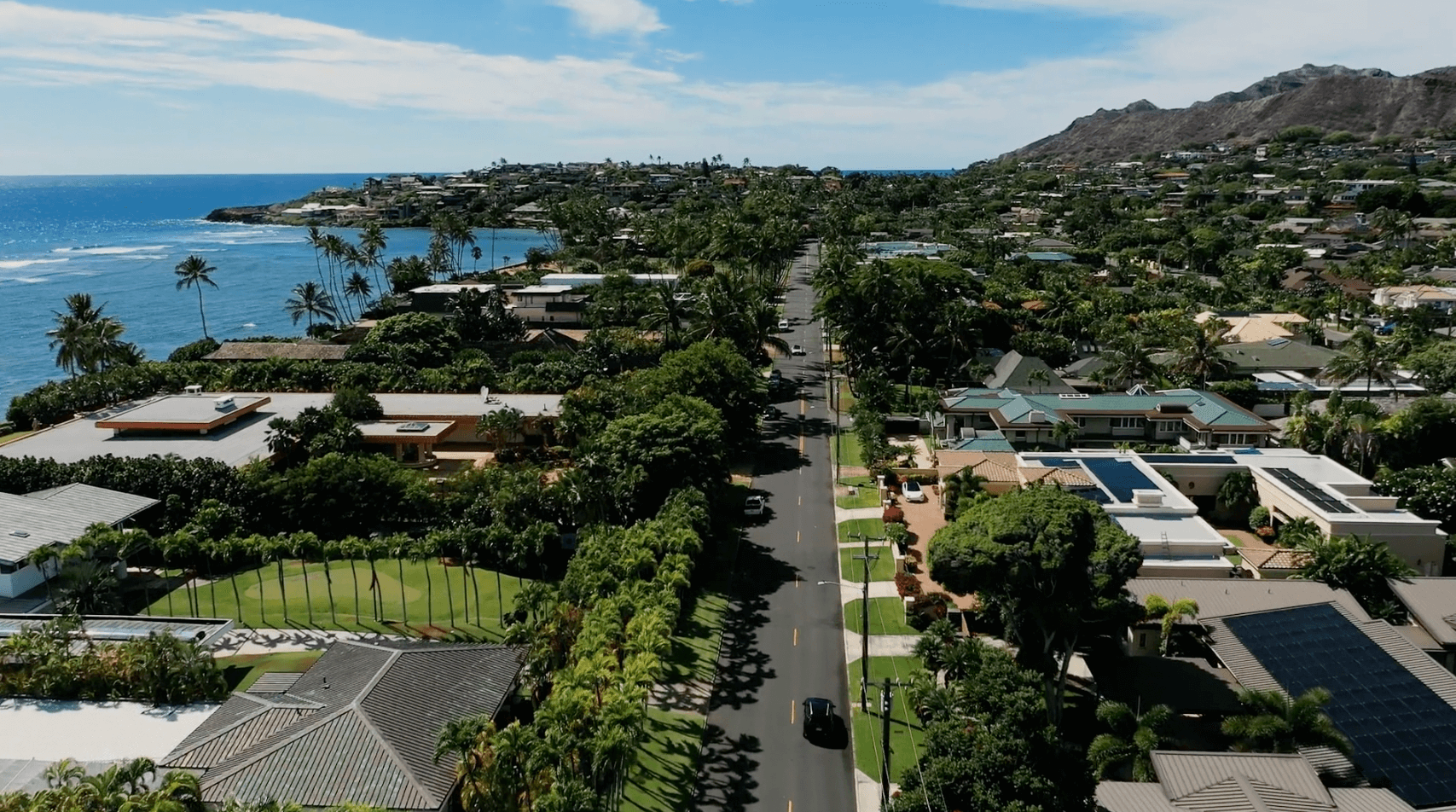 Adding a Whole Foods to a neighborhood seems to always be an indication of what is or what will be a stimulating place to live. The neighborhood is known for it's exclusivity and thought by many to be the Beverly Hills of Honolulu -- seeing properties sell for upwards of $20,000,000 on one 50-60 Kahala beachfront lots.
Beaches in Kahala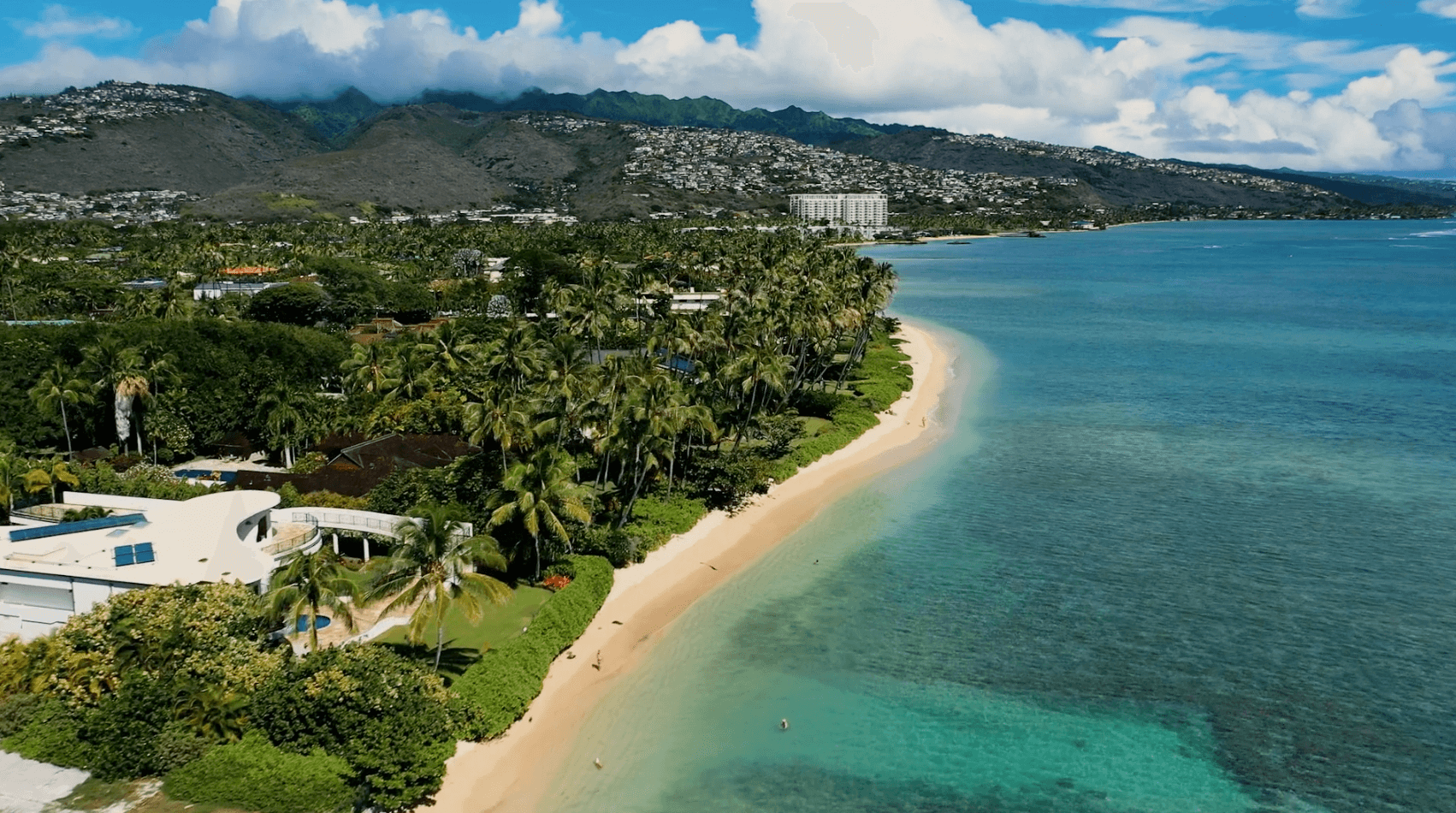 Kahala Beach has roughly 8 beach access points and right of ways off of Kahala Ave (mostly public, a few are not)? between Kahala Beach Park and Royal Place; with most beach goers parking on Kahala Avenue. At higher tides above 1.2 ft, there is hardly sandy beach available due to the tide levels. The best times to enjoy Kahala Beach will be when when tides are .8 ft or less. There are a few swimming holes and the the rest of the beach is lined with coral reef or rocky bottom.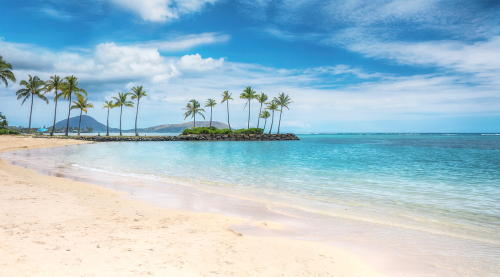 Rip current can be very strong during changing tides so it's important for novice swimmers to use extreme caution as there are no lifeguards on duty here. Be sure to stay closer to the Waialae Country Club side of the beach if you're looking for sand under your feet! It gets rockier the closer you are to Diamond Head, down Kahala Ave. Otherwise, you're a short drive from Cromwells -- or you can wrap around to Diamond Head or Tonggs; popular surf spots near Kahala.

Waialae Beach Park (at the eastern most part of the neighborhood adjacent to Waialae Country Club) is a popular beach park in Kahala. It is the only public beach park in the vicinity that has a public restroom and showers. It has a covenient parking lot with the capacity to accommodate approximately 30 cars, and is just a few steps away from the beach.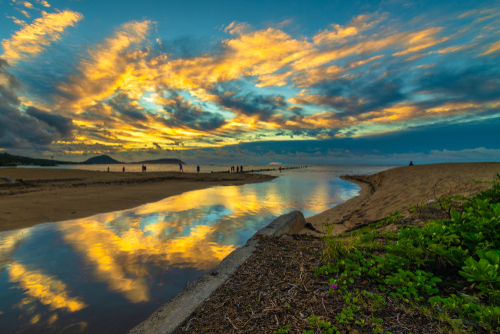 A thick, tree covered gazebo also shades those who want to have a nice lunch or picnic on one of the tables located under the gazebo. Although there is a sandy beach front, the beach itself has many rocks and coral shelves exposed on the beach. No sandy bottom; rocky coral contour in the water.
Kahala Hotel
Hotels in Kahala are limited to the Kahala Hotel & Resort (opened in January 1964). Two man-made peninsulas were ?built at both ends of the resort as a means of preventing beach erosion and providing protection from ocean surge. These peninsulas also are popular with fisherman who use them as fishing jetties. Public access to this calm, private, sand beach.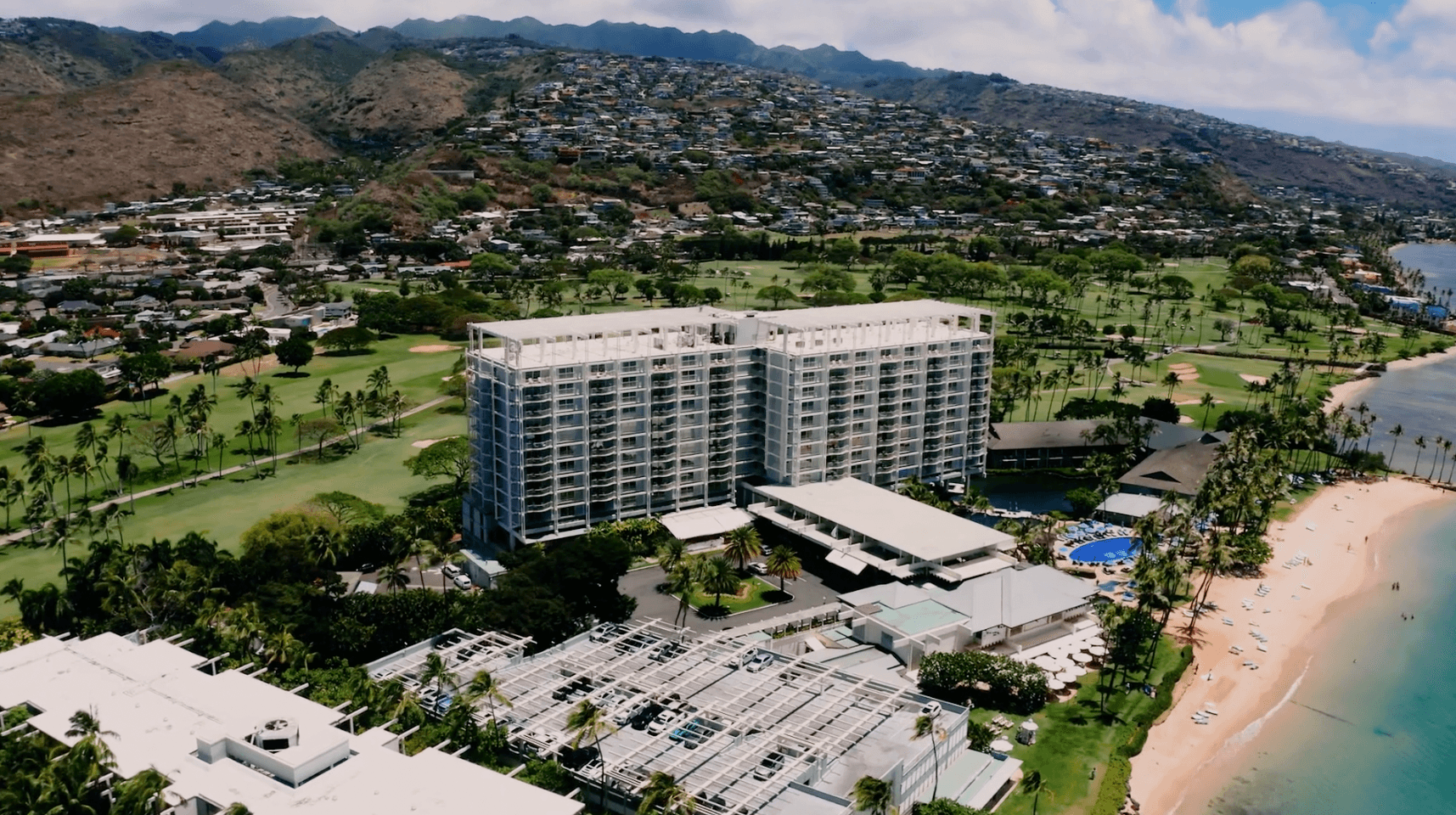 Kahala Golfing
Waialae Country Club has long been known as the pinnacle golf experience on Oahu and home to the Sony Open; the 1st full field event on the PGA Tour held in early January. The Country Club firsts opened in February 1927 and back then, local golfers who paid a nominal annual fee were allowed to play the course under a "privilege card."
Then in 1930, a few of these golfers formed a private group within Waialae Golf Club, naming it "Waialae Country Club," along with the adoption of by-laws and a formalized organizational structure. In February 2014, there was a major recreational facility built on the site of the old pool area which now boasts full exercise rooms with weights and exercise machines, meeting rooms, locker/shower facilities, as well as certified trainers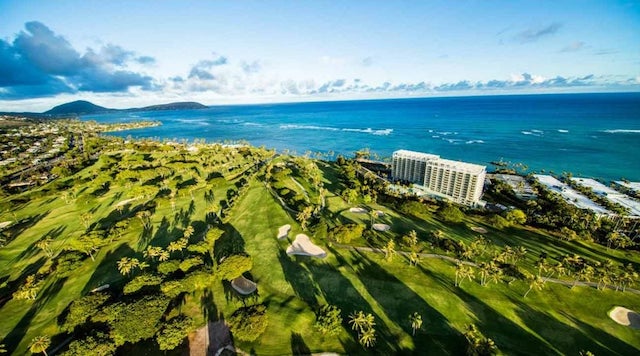 Parks in Kahala
Hunakai Park (known as "Sticker Park" by locals due to the abundance of thorny "sticker" seeds on the weeds that proliferated on the field prior to it being maintained by the Kahala Community Association and Residents) is heavily used by local soccer clubs year round. It also serves as an unofficial off-leash dog meeting place for local residents in the morning and when clubs are not using the park. It is owned by the Kahala Community. It therefore receives no government subsidies or funds and runs strictly on private/community donations. It is also the primary site for parking during the Sony Open, which uses the park for the entire week. Although it is a private park, it is open to all the public. The Kahala Community Association also maintains a sand volleyball court on the east end of the park.
Kahala Community Park is a heavily used park. Adjacent to Kahala Elementary School, this park contains 2 full basketball courts, 2 tennis courts, 2 baseball fields, a community recreational meeting room, a jungle gym/playground area, and ample parking (parking lot). Many of the local, little league baseball teams use the baseball field for weekend games and weekday practices. Because of this, parking during these times are limited (on Kahala Ave. and surrounding neighborhood streets). Parking in general is ample.
Notable Events in Kahala
The Sony Open
Every January, 144 of the world's most elite golfers bear down on the island of Oahu to compete in the the Sony Open; hosted by Waialae Golf Course in Honolulu, Hawaii since 1965. This professional golf tournament is on the PGA Tour, and is part of the tour's FedEx Cup Series.

The Honolulu Marathon

At 26.2 miles, The Honolulu Marathon is the fourth largest marathon in the U.S. and it runs right through the Kahala neighborhood enroute to the finish line!


Restaurants in Kahala
Since the Kahala is home to one of only 4 shopping malls on Oahu, not to mention The Kahala Hotel, the neighborhood offers a variety local fare and fine dining opportunities. Check out our guide to the best Kahala restaurants.
Kahala, Hawaii History
Over 100 years ago, before Kahala was even known as Kahala, the area was divided into 2 distinct districts: Waialae Nui (small) and Waialae Iki (large). Waialae Nui runs east of the Palolo Ahupua'a up to Waialae Iki with Waialae Iki runs west up to the Wailupe ahupua'a.
What does Kahala mean in Hawaiian?

Kāhala translates to "amberjack fish" (seriola purpurascens) in the Hawaiian language, a once very abundant fish in these waters, so much so that the area was named in their honor. The amberjack is known for its firm texture and rich flavorful flesh. However, this name is a relatively new one.
What was Kahala like before?
Pre-development, this was the scene in 1795 as Kamehameha the Great arrived from Maui and the
island of Hawai'i with his warriors to engage his cousin, Kalanikūpule, the king of O'ahu in combat to
claim the island for himself. Hundreds of wa'a kaulua (double-hulled canoes) and Kamehameha's
famous wa'a peleleu (elongated war canoes) fleet landed on the south-eastern beach stretching
approximately five miles from Maunalua Bay to the shores of Kāhala.
From there, they made their way to verdant Nu'uanu where they met in battle, but we'll save that story for another section.
Prior to 1795 the Kāhala area of O'ahu was fairly uninhabited, but that changed after Kamehameha took
control of the island and many of his warriors settled with their families along the coast. This led to an
increase in animal husbandry, primarily ranching and pig farms due to the arid landscape.
The two ahupua'a (traditional land divisions) that split the are Wai'alae Nui and Wai'alae Iki. In the Great Mahele
(land divide of 1848), the two ahupua'a were awarded to High Chief Abner Pākī and Princess Victoria
Kamāmalu, respectively. Eventually, both ahupua'a went to Pākī's daughter, and Kamāmalu's cousin,
Princess Bernice Pauahi Bishop.
She was the great-granddaughter of King Kamehameha I. Her estate was
established in 1887 and continues to own most of the land in the area to this day. The shoreline of the
adjacent land sections was referred to as Kānewai Kāhala indicating a freshwater spring in the area.
Over time it was just Kāhala. However, many places in the area bear the Wai'alae name, a reminder of
the importance of place names, continuing to tell that area's story.
Is Kahala close to Diamond Head?
The southern edge of Kāhala butts up against Lē'ahi, commonly referred to as Diamond Head. Lē'ahi
translates to "brow of the tuna." From a distance the silhouette of the crater indeed looks like a tuna
rising out of the water. The Diamond Head nickname came from British sailors claiming they saw
diamonds glinting off the slopes of a headland the first time they laid their eyes on the island in the
hundreds of years ago. The "diamonds" they saw were calcite minerals shimmering in the sunlight, but
the nickname stuck.
What notable people lived in Kahala?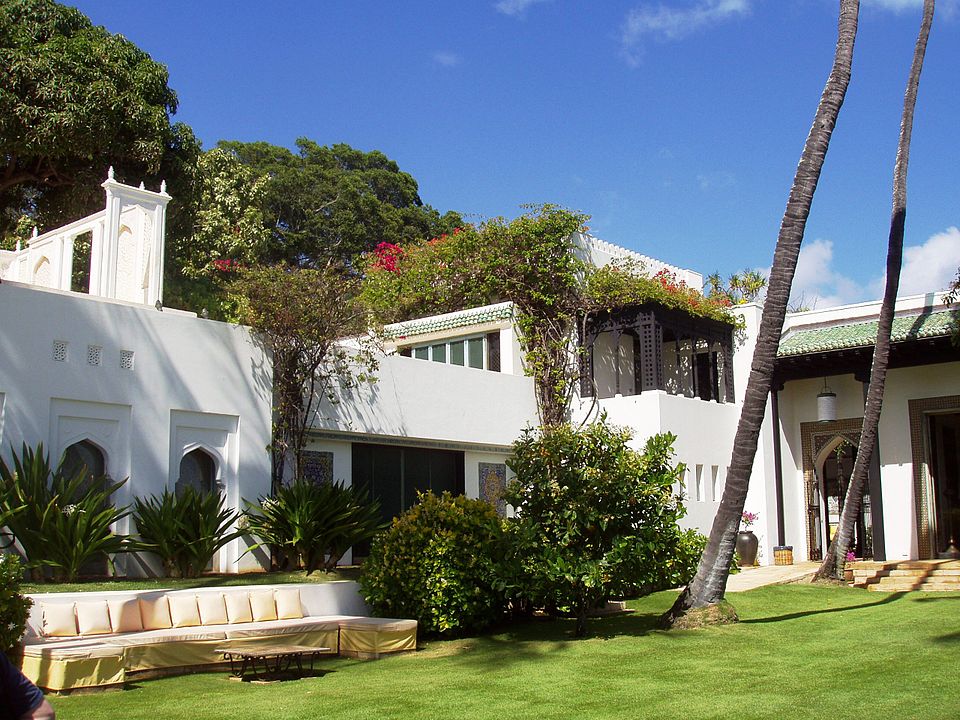 By Daderot. - Self-photographed, CC BY-SA 3.0, https://commons.wikimedia.org/w/index.php?curid=904246
Though not ancient Hawaiian history, it's important to note the Doris Duke Estate in Kāhala. Nestledamongst other luxury homes, this special place is full of works of art and is a work of art itself. Ms. Duke was born in New York in 1912, the only child of tobacco and electric power magnate, James Buchanan Duke, founder of the American Tobacco Company.
She fell in love with Hawaii and decided to build her dream home on the Kāhala coast. Construction on "Shangri La" as it's called started in 1935 and took two years to complete. Doris filled the home with over 4,000 pieces of Islamic art from her world travels. Today, the Shangri La Museum of Islamic Art, Culture & Design is the largest (and only) museum dedicated to Islamic art in the United States.
Some of Hawaii's elite have called home to Kahala; notable residents like the Brewers, Walkers, Cassidays, Pfluegers, Dillinghams, as well as famous architect Charles Dickey ("Dickey roof") Ossipoff.
Kahala's Esteem
A Hawaiian proverb referring to great esteem for someone or something – "Pololei a'e la no a ka waha o
kāhala – It went straight to the mouth of the kāhala." Meaning the thing in question was so appreciated
and valued, it went straight to the (mouth of the) chief. Kāhala is indeed an area of great esteem.
Kahala Honolulu HI Homes For Sale
February 3, 2023
$1,540.36
Avg. $ / Sq.Ft.
$4,500,000
Med. List Price
Kahala Honolulu HI Homes For Sale
by Price