Kuilei Place | New Moili'ili Condo in Honolulu
Page Guide: Neighborhood | The Tower & Prices | Amenities | Floor Plans | Affordable Housing | Register Your Interest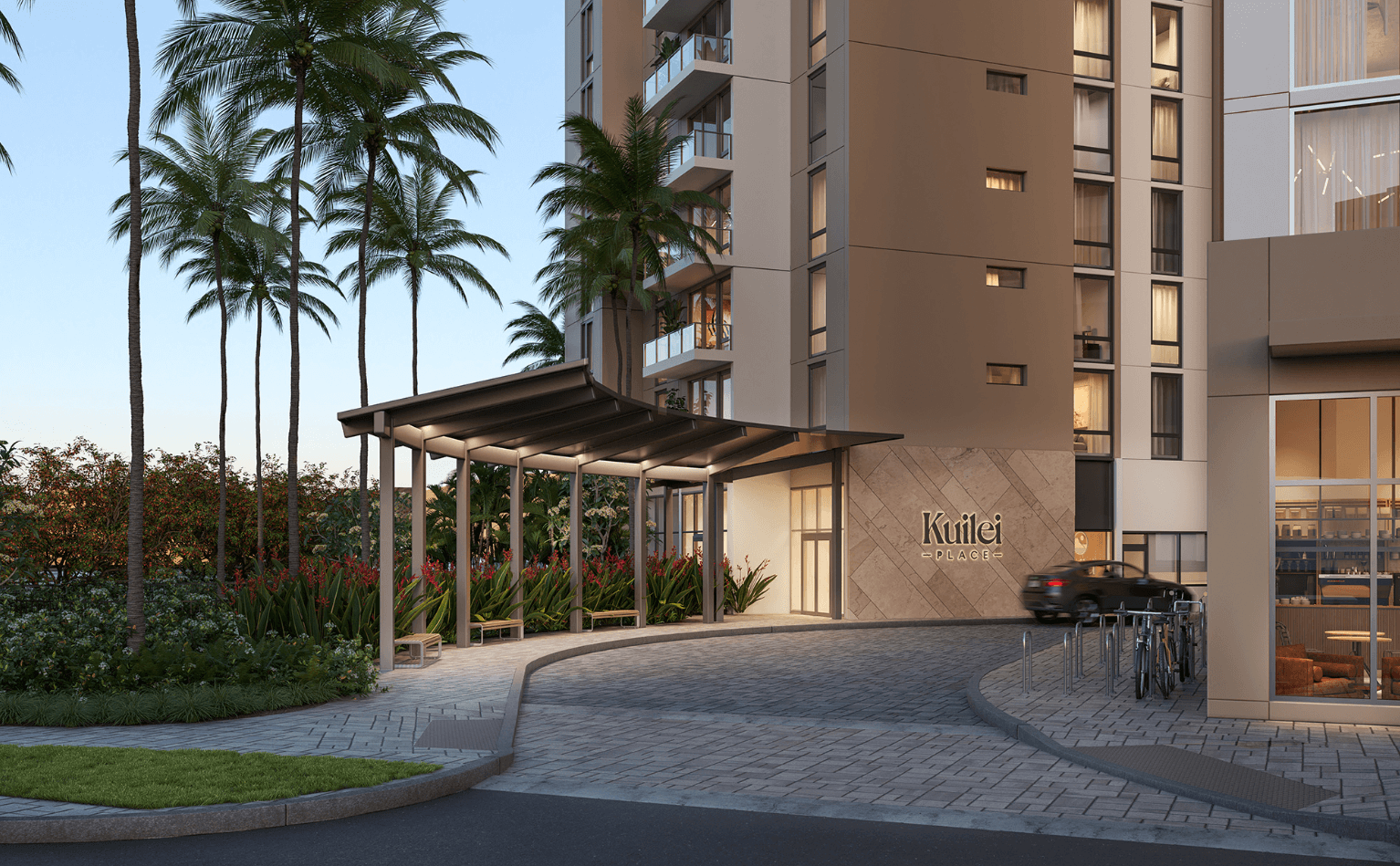 Kuilei Place is a newly proposed Honolulu condo project in Moiliili; along Kapiolani Boulevard. Local developer, Kobayashi Group LLC is seeking to construct a 1,005 unit, 400ft tower estimated at $619,000,000. Kobayashi Group LLC is no stranger to the Honolulu condo market, having successfully launched and consructed Park Lane, Hokua, and One Ala Moana in years passed as well as recently announcing a new luxury condo in Kakaako named Alia.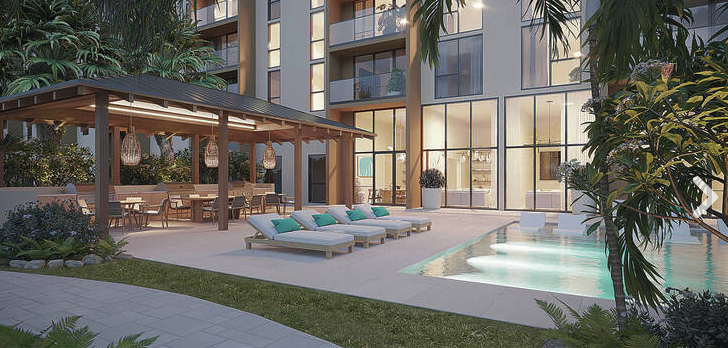 Living in Moiliili
Kuilei Place will be located in the Moiliili neighborhood near Iolani School, just outside of the Kapahulu district. With frontage on Kapiolani Boulevard, Kuilei Place residents will see convenient access up and down Honolulu's main artery to the best of "Town Living," plus easy on/off freeway access. Market City Shopping Center, Foodland, & Kapahulu Safeway Center will provide the closest grocery and dining opportunities until the project secures tenants for it's ground floor commercial retail spaces. Fingers crossed for something good!
There's been roughly 20 New Honolulu Condos announced, constructed, or under construction over the last decade but this will be the first new condo in the Moiliili neighborhood; known primarily for it's dense, low to mid-rise condos built in the 1960 - 1970's. A signficant amount of Kuilei Place's allure will undoubtedly come from local residents who desire a quality Honolulu condo option with premier convenience to Iolani School, UH Manoa, Kaimuki High School, and Chaminade University.
>> Related Post: 3 Highly Anticipated New Honolulu Condos in 2023


The Tower | Kuilei Place Condo Insights
Kuilei Place condos will consist of two towers that occupy a 3.2 acre build site that's currently anchored by 141 low-rise rental apartments near the intersection of Kapiolani Blvd & Mahiai St. Kuilei Place. The building's ground level will feature a large commercial retail space, recreational amenity areas for owners, and 13-story parking garage will connect the two towers with plans for bike storage and EV chargers.

Details are limited at the moment but stay tuned as we'll be updating this page as new details emerge. Here's what we know so far about Kuilei Place Prices, Unit Mix, & Sales Launch Date:
400ft Tower + 12-story building fronting Kapiolani Blvd
603 Honolulu Affordable Housing units estimated between $371,800 - $813,300 (1-3 bedrooms)
402 Market Units estimated between $705,465 - $1,150,000
7,211 of commercial retail space
50,643sq of open space earmarked for gathering areas, amenities, etc
Potential to offer Affordable Rentals
13-story parking garage consisting of 1,670 stalls
Bike storage for 600 bicycles
Building Amenities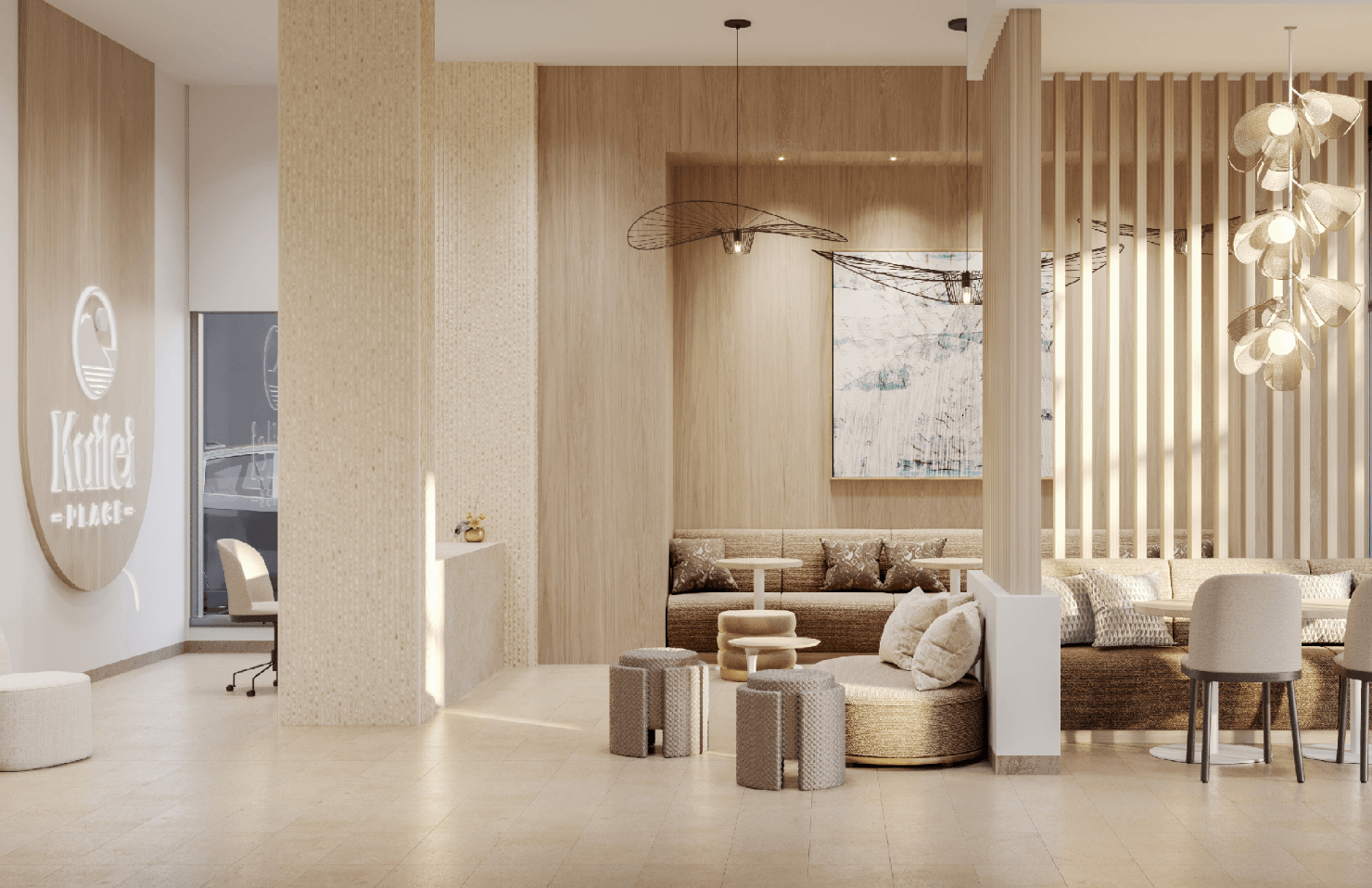 Swimming Pool
Sun Decks & Tables
Children's Play Area
Walking Paths & Lawns
Floor Plans
Kuilei Place floor plans aren't available just yet but prospective unit sizes are available below.
Affordable Units:
(148) 1-Bedroom, 1-Bath Units (538 sq. ft.)
(382) 2-Bedroom Units (744 sq. ft.)
(73) 3-Bedroom, 2-Bath Units (943 sq. ft.)
(603) Total Affordable Units
Market Units:
(63) 1-Bedroom Units (645 sq. ft.)
(253) 2-Bedroom Units (941 sq. ft.)
(86) 3-Bedroom Units (1,096 sq. ft.)
(402) Total Market Units
Kuilei Place Sales & Construction News
If all necessary approvals are obtained on time, we could see Kuilei Place condo sales happening as soon as the end of the year. Construction is targeted for Q4 2023 with completion pinned for mid-2026.
Honolulu Affordable Housing Units
As part of it's approval process with the City of Honolulu, Kuilei Place is required to offer a significant portion of the building for sale under the Honolulu Affordable Housing rules. This is an intensely popular homeownership program aimed at helping Hawaii residents combat the rising Cost of Living in Hawaii by allowing them to purchase homes at below market rates.
Affordable housing units are made available to buyers who qualify under specific Income and Eligibility restrictions in an effort curb investor purchases, or purchases from buyers who don't exhibit a need for affordable housing. After registering your interest on the form below, you'll be directed to our comprensive Honolulu Affordable Housing guide but in the meantime, here's the shortform version of some of the eligibility guidelines you should expect:
Income Caps that increase with larger househould sizes. (Stay tuned for the income chart matrix to help you determind your eligibility)
Buyback Period; meaning you must live in the unit for a specified period of time before selling the home on the open market. Most likely 10-years.
Must be at least 18 years old
Must be a Hawaii Resident
You likely cannot own a majority interest in any real estate owned, anywhere in the world.
The income and eligibility requirements may seem overwhelming at first but rest assured, we've guided 100+ Affordable Housing Buyers through the purchase process and we'll be there to walk you through it as well!
Interested in buying new condo in Honolulu at Kuilei Place?
Register your interest below and we'll keep you alerted to all developer news including but not limited to New Artist Renderings, Sales Gallery Tours, Official Prices, and Sales Launch Date. Our team has represented hundreds of Oahu New Construction buyers and we would love to guide you through the process as well!
The Kuilei Place sales gallery will be located at Ala Moana Center and as soon as it's open to the public, we'll happily let you know and allow you the opportunity to schedule a tour with one of Honolulu Condo Experts.
Kuilei Place Interest List
Condos For Sale Near Kuilei Place
February 3, 2023