Condos For Sale in Ka Malanai, Kailua, HI
Jump To: Introduction | Neighborhood | Amenities | Features of the Residences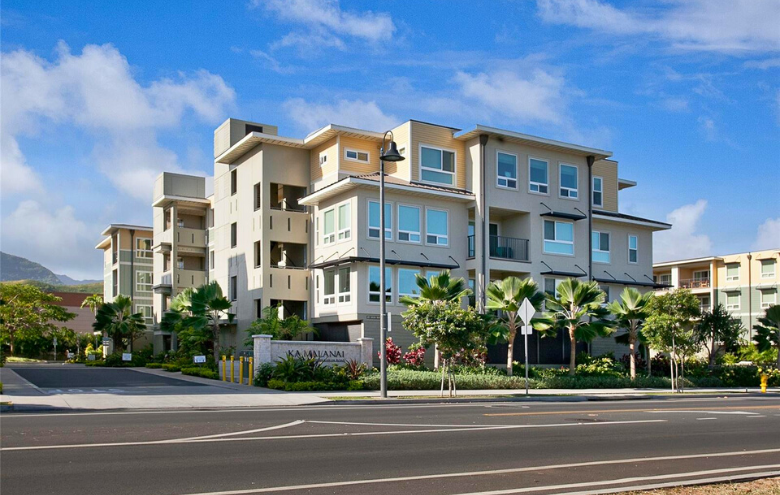 At the time it was built in 2014, Ka Malanai at Kailua was the first new residential costruction in Kailua for at least 2 decades. Ka Malanai at Kailua offers very nice residences with appealing layouts, all in the center of the beautiful Kailua.
The Neighborhood
Ka Malanai at Kailua is situated next to Kailua District Park, and is also near Kailua's large Target store (which also houses a Starbucks). Whole Foods, the Kailua Town Center, and the Kailua Shopping Center are all down the street as well, which makes shopping quick and easy for Ka Malanai residents.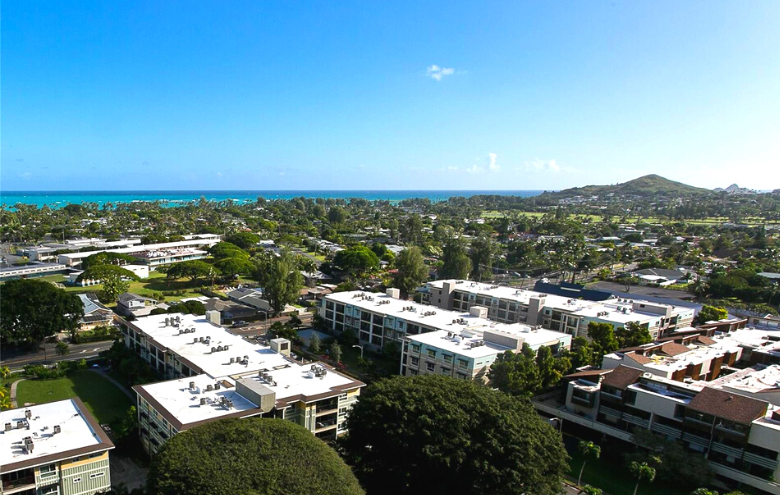 The Amenities
The Ka Malanai condo features beautifully landscapes courtyards as well as BBQ areas, allowing residents the ability to easily live both indoors and outdoors. Walkways around and through the entire property make being active at Ka Malanai an easy task, and the pet-friendly design of the courtyards and walkways are perfect for those who like to take their pets on a walk. Bicycle, surfboard, and kayak storage are also available for residents.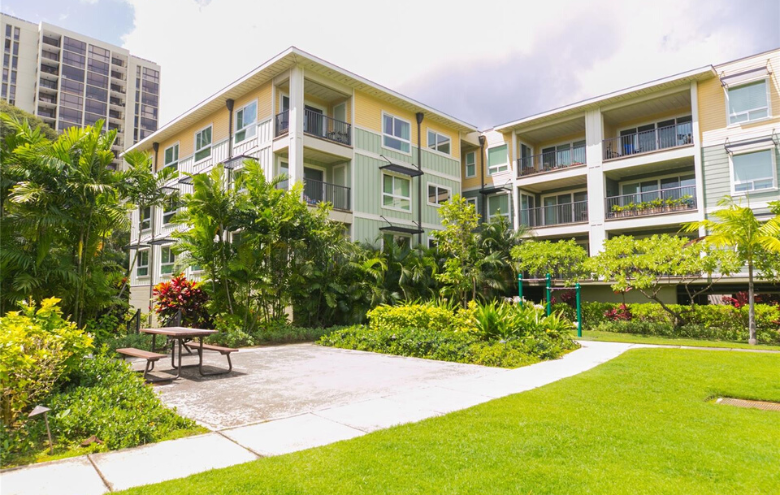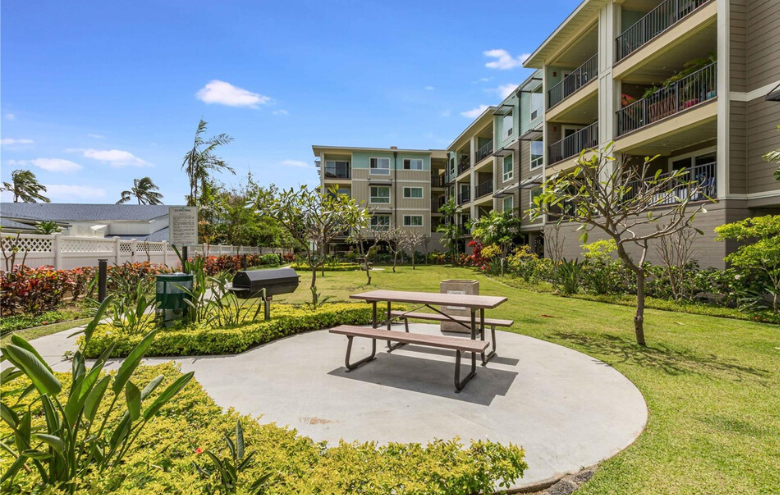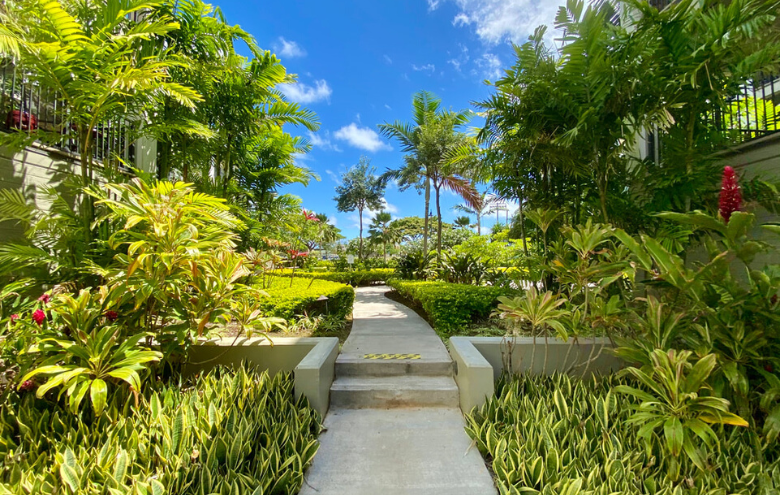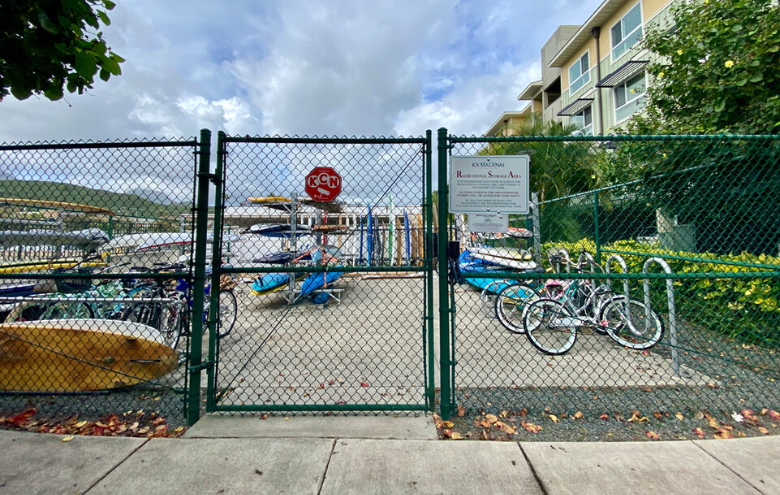 Features of the Residences
A variety of layouts are offered at Ka Malanai, including:
A1: 2BR/2BA, 1285 sq. ft.
A2: 2BR/2BA, 1270 sq. ft.
A3: 2BR/2BA, 1266 sq. ft.
A4: 2BR/2BA, 1287 sq. ft.
A5: 2BR/2BA, 1266 sq. ft.
B1: 3BR/2BA, 1515 sq. ft.
B2: 3BR/2BA, 1529 sq. ft.
B3: 2BR/2BA, 1440 sq. ft.
C: 2BR/2BA, 1138 sq. ft.
D: 2BR/2BA, 1106 sq. ft.
E: 3BR/2BA, 1811 sq. ft.
F: 1BR/1BA, 719 sq. ft.
G1: 3BR/2BA, 1433 sq. ft.
G2: 3BR/2BA, 1433 sq. ft.
All of these residences are single-level condos that include 2 parking spaces, except for layout "F", which comes with 1 parking space. Each layout also includes a lanai, with "F" having the smallest lanai space (25.5 sq. ft.) and increasing roughly alongside the interior square footage of the different layouts, with the largest lanai space being 241 sq. ft.
The primary bathroom has a separate tub and shower, as well as two vanities, which allows more than one person to use the bathroom at one time. Ceilings in the living, dining, and bedrooms measure 8 to 10 feet as well, providing a sense of roominess. Residences also feature contemporary stainless steel appliances in the kitchen, central AC, dual-glazed windows, and energy-efficient LED lighting throughout the entire property.
No Matching Listings
Get notified when matching listings become available. We also have found more listings nearby within 5 miles of this community.