Condos For Sale in Meridian East, Kailua, HI
Jump To: Introduction | Neighborhood | Amenities | Features of the Residences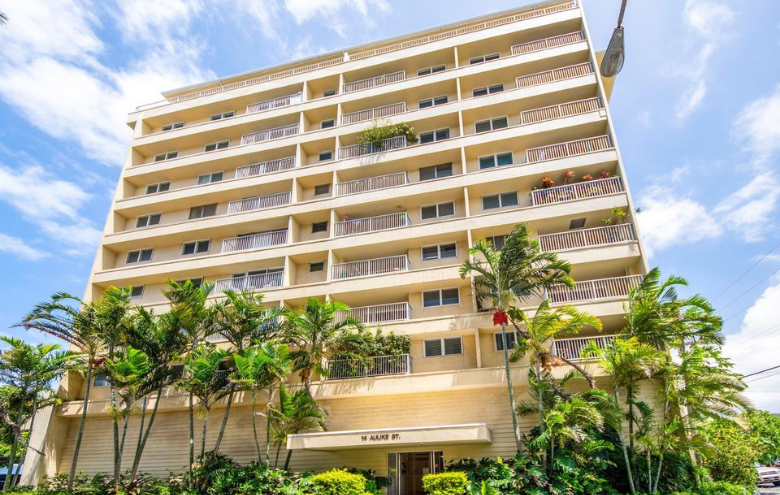 Built in 1967 and located in the center of the gorgeous town Kailua, the Meridian East condo building hosts 76 units across 11 floors. The height of this building allows residents to view Kailua's vast beauty from above, and some residents will even be able to see the Pacific Ocean waters or the Ko'olau Mountains.
The Neighborhood
Given that the Meridian East is located in the center of Kailua, residents have easy access to a variety of Kailua's best boutiques, cafés, activity centers, and even large shopping spots like Target, Whole Foods Market, Foodland, and Longs.
Across the street from Meridian East is Kailua Elementary School and Kailua District Park, which means studentsa ttending Kailua Elementary School will be easily able to walk to and from school, while those who enjoy playing sports or relaxing in an open recreation space will love the nearby park. Over on the next street is Kailua Shopping Center, which hosts a plethora of different shops and restaurants, on top of all of the other dining and shopping options across Kailua Road.
For beach enthustiasts, Kailua Beach is just a 20-minute walk or a quick drive away, as is the Pillbox Hike Trail for hiking lovers.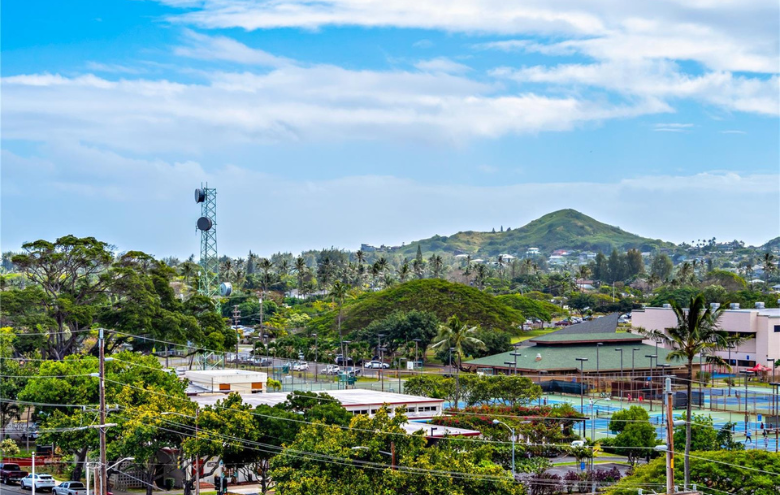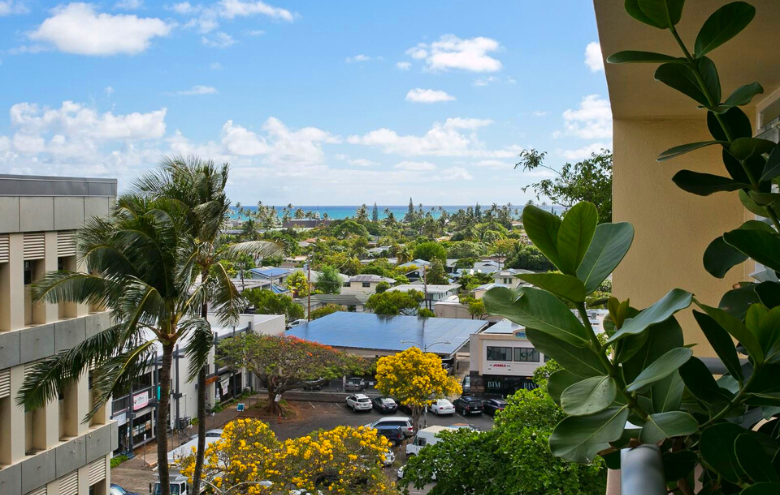 The Amenities
On top of close proximity to Kailua's best shops, restaurants, and activities, Meridian East also offers residents a BBQ area, a pool, a reacreation area, and an on-site resident manager. Likewise, covered parking is offerred.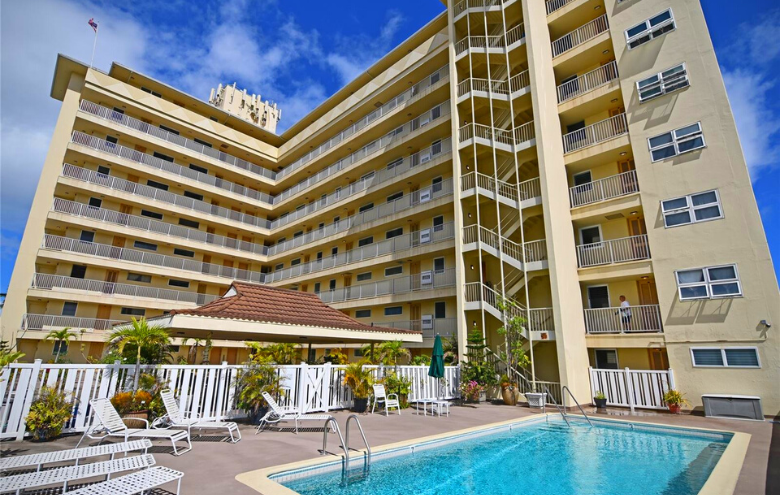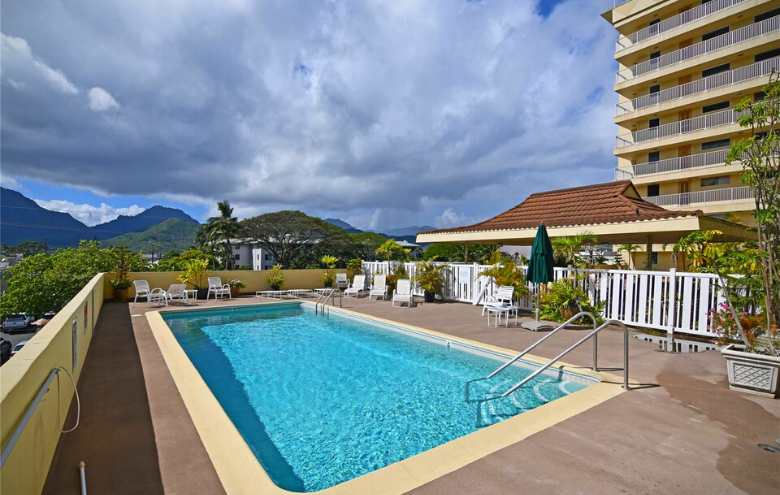 Features of the Residences
Out of the 76 condos at Meridian East, the majority are 2BR/1.5BA (spanning 861 to 1053 sq. ft), while the remaining 13 units are 3 BR/2BA (spanning 1167 to 1883 sq. ft.). Most residential lanais add an extra 80 to 160 sq. ft. of space to your layout as well, while the penthouse level of the building offer lanais that add an extra 377 to 750 sq. ft. of outdoor space.
Meridian East Condos For Sale in Kailua, HI
September 29, 2023
Open 10/1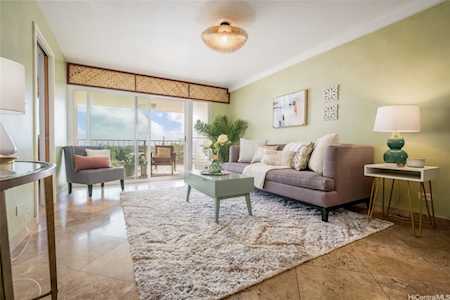 14 Aulike Street #607
Kailua, HI 96734