Condos For Sale in 801 South Condos, Honolulu, HI
Jump To: Introduction | Neighborhood | Amenities | Features of the Residences | Schools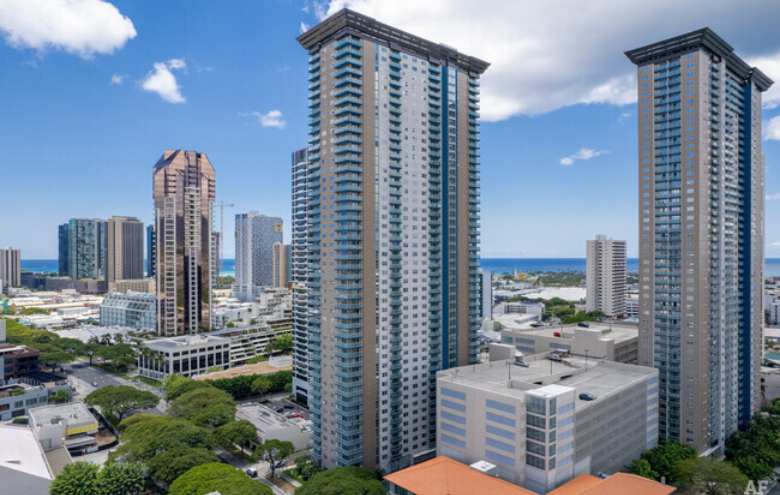 801 South Street is a two-tower condo development that is well-known for its affordability. The buildings were completed in 2017, and it was initially priced for local families, which means they earn 100% to 140% of the median income in the area, and the units sold out almost instantly. Completed by Downtown Capital LLC, which is a Honolulu company that specializes in affordable high-rise residences, the buildings were designed by Kazu Yato of AIA & Associates Inc. The combination of low maintenance fees, quaint and modest suites, reasonable prices, and premier location makes the 801 South condos a smash hit.
The Neighborhood
The 801 South Street buildings are located on the border of Downtown Honolulu and the desirable Kakaako. It's the perfect location and affordability for those who work in Downtown Honolulu who want a shorter commute time. There's a number of businesses that are walkable in the area, like grocery stores, coffee shops, and restaurants. City Hall and the public library are a short distance from the building, and residents have access to medical centers and excellent schools in the area. For those looking for an affordable condo option while being in the prime location with the other luxury buildings nearby, 801 South Street is a fantastic option. Regardless of the lifestyle you're looking for, living at 801 South Street allows you to live it.
Downtown Honolulu is an exciting business district tucked in between picturesque mountains and the beautiful blue ocean. There's an eclectic mix of preserved historic buildings, modern buildings, and paradise as the backdrop. People who call downtown home can work hard and play harder. Spend the weekends in the water, surfing, or soaking up the sun, and walk or bike to work each day. Steps away from 801 South Street are iconic historic landmarks like the King Kamehameha I statue, Iolani Palace, and the Aloha Tower. Learn all about the incredible history of the only royal palace in the US at Iolani Palace. The University of Hawaii, Hawaii State Art Museum, and the Kakaako Waterfront Park are all within ten minutes away. In the other direction, the trendy area of Kakaako and Ward Village is home to ultra-luxurious and convenient amenities that most communities don't offer. Walk to the grocery store, grab a coffee at a local cafe, and visit one of the most popular restaurants, all within five minutes from each other. There is direct access to the beach, and Waikiki Beach is right next door. An outdoor lover's paradise, this area provides direct access to hikes at Diamond Head, surfing at Ala Moana Beach Park, picnicking at any of the regional parks, and some of the most beautiful beaches in the world. Whether you prefer to spend your days' shopping, learning about Hawaiian culture, eating some of the best cuisines you can get your hands on, or going on an adventure exploring every inch of the island, a home at 801 South Street is for you. It's a prime location, and affordable prices make this section of paradise accessible to all.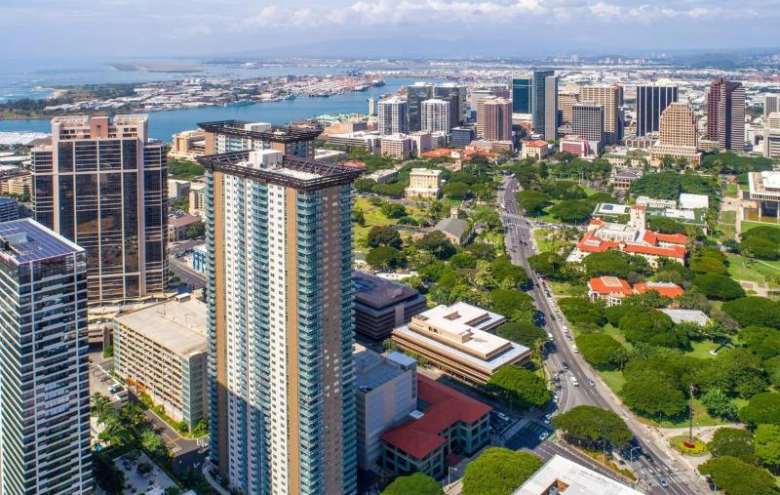 The Amenities
Due to the low maintenance fees in the building and affordable prices, there isn't a full amenities deck like other buildings in the area. There is a recreation room available to residents to host parties or get-togethers. Bicycle storage and surfboard storage are also available. The building is ideal for those who prefer to have lower fees over ample amenities. The modest building is perfect for those who want a cozy space to call home, who don't need all the bells and whistles, but want to be located close to the exciting communities and the beach.
Some of the amenties offered include:
11-story parking structure with 915 parking stalls
30 reserved guest parking stalls
Residential parking on floors 2 to 10 with no assigned parking.
Guest stalls located on the 1st and 11th floor
Five high-speed elevators
On-site security
Residential and parking structure entry is only accessible with designated key
The lobby has a security and management office
Also Good to Know About 801 South Street
Non-smoking building
Split AC systems
Washer / Dryer in every unit
Secured surfboard storage
Bike storage area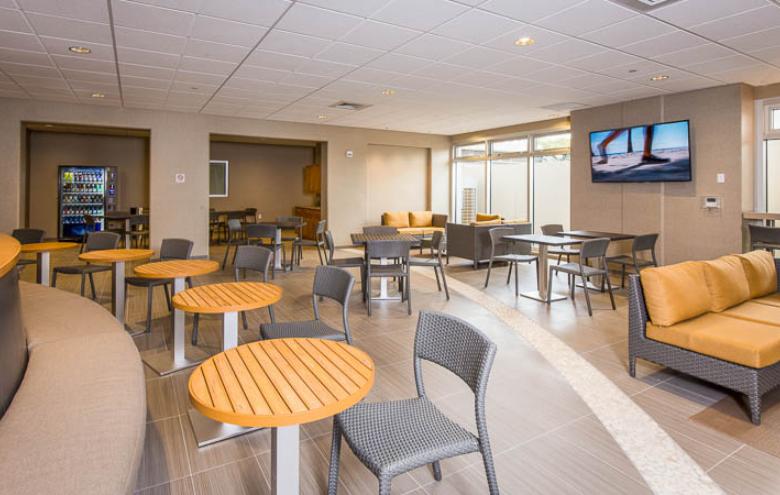 Features of the Residences
There are a total of 1,045 units between the two 801 South towers. There is a diverse mix of units, including studios, one-bedroom suites, two-bedroom with one-bathroom units, two-bedroom with one-and-a-half bathrooms units, and two-bedroom with two-bathroom units. With so many units, there are five high-speed elevators in the building, so residents rarely have to wait to get up to their units. The open-concept floor plans are great for entertaining, and large windows allow for beautiful natural light to shine through. Units are priced between $500,000 and $750,000.
Building A features:
Studios: 90 units with 384 square feet
One-bedroom and one-bathroom: 271 units with 495 to 522 square feet
Two-bedrooms with one-bathroom: 46 units with 714 square feet
Two-bedrooms with one-and-a-half bathrooms: 45 units with 776 square feet
Two-bedrooms with two-bathrooms: 183 units with 816 square feet
Building B features:
One-bedroom with one-bathroom: 92 units with 640 square feet
Two-bedrooms with one-bathroom: 1 unit with 872 square feet
Two-bedrooms with one-and-a-half bathrooms: 90 units with 895 square feet
Two-bedrooms with two-bathrooms: 182 units with 943 square feet
Three-bedrooms with two-bathrooms: 45 units with 1,228 square feet
Central AC, granite countertops, and spacious lanais are also offerred.
The Schools
Parents who live at the family-friendly 801 South Street can feel confident in the public schools that serve the area. Hawaii public schools are well-known for their excellent test-scores, extracurricular activities, and staff who are dedicated to each student's success. Schools that serve the area include Royal Elementary School, Central Middle School, and President William McKinley High School. Parents who choose charter or private schools instead of the public system have a number of options to choose from available all over Honolulu. Students who want to move on to post-secondary education after high school can attend the University of Hawaii, which is around ten minutes from the building.
801 South Condos, Honolulu HI Condos For Sale
December 3, 2023
$1,027.91
Avg. $ / Sq.Ft.
Open 12/3 801 South Street #4124
Honolulu, HI 96813