Condos For Sale at Ililani Condo, Kaka'ako, HI
Jump To: Neighborhood | Tower | Amenities | Features of the Residences | Affordable Housing | Ililani Listings | Ka Malanai Ililani Info | Contact Us | Create An Account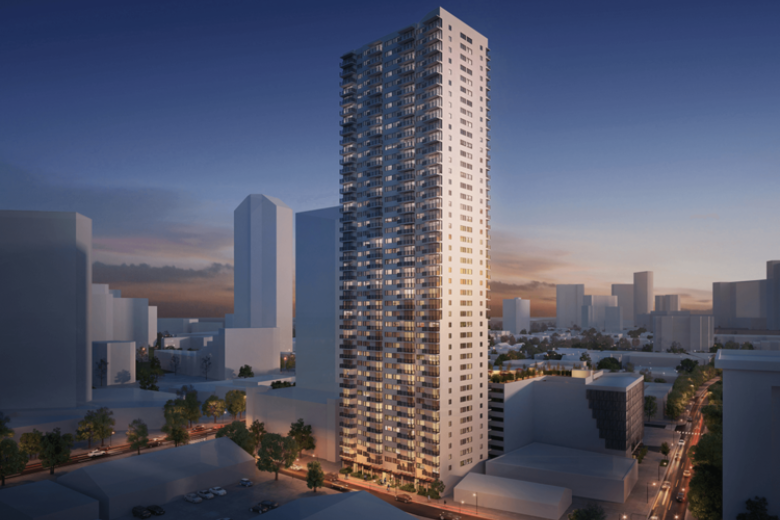 The burgeoning Kaka'ako skyline continues to grow with Ililani, a new residential condo tower on the culture-rich streets of West Kaka'ako. This 42-story high-rise condo will be brought to life in Kaka'ako, which has been no stranger to new development over the past 5 years. Recent condo additions like The Collection, Keauhou Place, 400 Keawe, and 801 South currently anchor the neighborhood, but Ililani will be the first new building to this side of Kaka'ako in over 2 years.
The Neighborhood
Located at 615 Keawe Street, the building will be oriented on the corner of Keawe & Halekauwila Street, only two blocks from one of Honolulu's thriving urban epicenters in SALT at Kaka'ako. As for views, Ililani Condo owners should expect a range of ocean, mountain, and city views, all of which are dependent on floor height.
The Ililani Condos for sale will be located on the vibrant, trendy West Side of Kaka'ako. Spend anytime in the neighborhood and you'll get the sense that you're walking through an art show with building-high, mural-lined streets exploding with color and creativity.
Mass appeal has surrounded the neighborhood for the past 5 years and much of this can be attributed to the innovative development of entry level to ultra luxury condominium buildings, premier convenience to Ala Moana Shopping Center, Ala Moana Beach Park, as well as its walkability to numerous emerging dining and shopping opportunities. This neighborhood will see also future rail stations providing alternative means of commute East to Ala Moana Center, West to Honolulu Airport, and furthest West to the "Second City" of Kapolei. The Civic Rail Station will be the closest rails center to the project and is located just North of the tower on Halekauwila Street.
With SALT at Kaka'ako only two blocks and an elevator ride away, Ililani condo owners will have a vast array of shopping, dining, and retail opportunities within walking distance.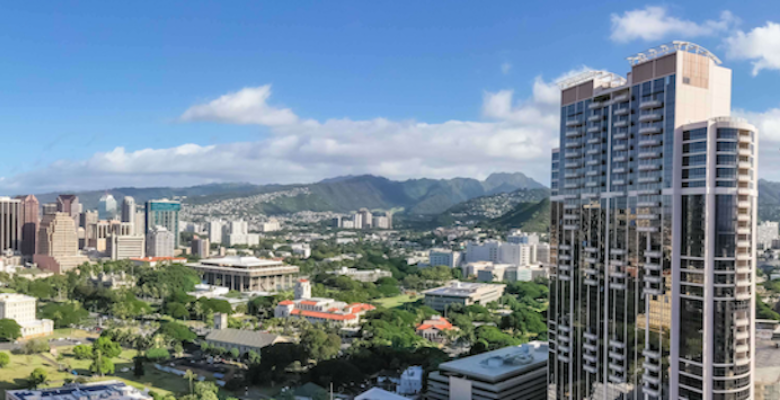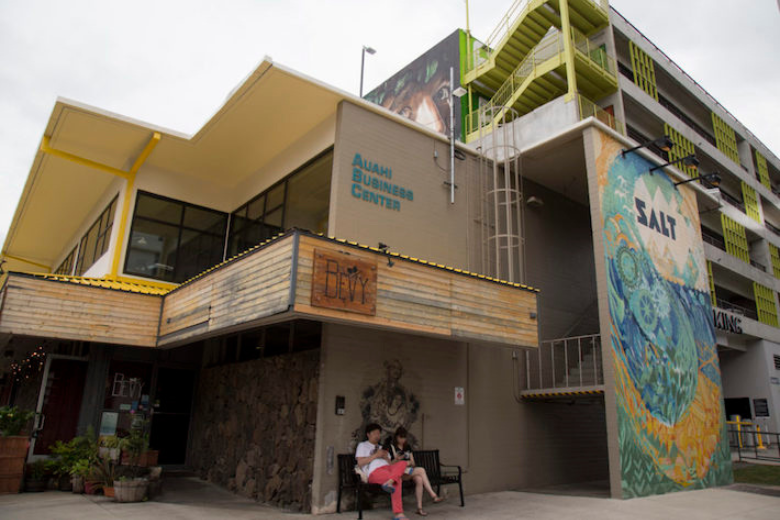 The Tower
The Ililani Condo is a 42-story building with 328 total units, 165 being addorably-priced units and 163 being market units.
It is important to note that of the 328 condos for sale at Ililani, ALL of the 131 1-bedroom units and only 34 2-bedroom units will be offered under Affordable Housing Guidelines. The market priced condos for sale at Ililani will consists of only 2-bedroom units. The Ililani market pricing isn't available yet but will be highlighted here as soon as it's announced by the developer. If you're interested in learning more about eligibility and qualifying for the Affordable Housing Program, read up on the some of the FAQ'S HERE.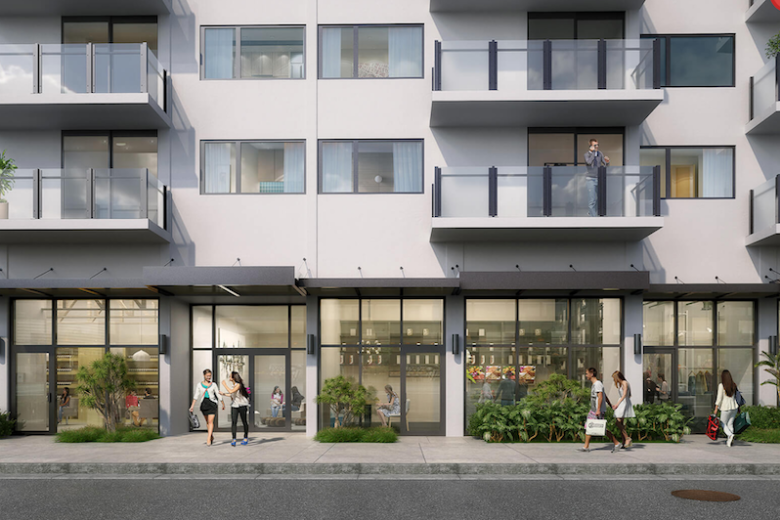 The Amenities
The amenity deck will be placed above the 8th floor parking garage with additional indoor amenities consisting of:
A "multi-purpose" recreation area to host events, exercise, and/or yoga
An E-lounge
A "Co-working" inspired space that will offer high speed WiFi, tables, and mounted TV's for presentations. Co-working has become a popular concept among the millenial generation and will provide another great way for Ililani's business professionals and entreprenuers to connect, literally and figuratively, within the building.
A splash pool
BBQ areas to dine with friends
A lawn area purposed for enjoying the Honolulu sun or an evening movie
A restaurant at ground level of the building
Retail shops on the Keawe Street side of the building
Ililani strives to promote alternative means of commute to its residents and this is reflected by its strategic placement next to the future-planned Halekauwila rail stop. Owners will also have exclusive access to Ililani Ridge Share, a set a fleet vehicles to be rented at nominal rates, offering alternative transportation options to owners or guests. We should also see each bridge from the parking structure to the tower equipped with bike storage, as well as surfboard storage within the garage structure.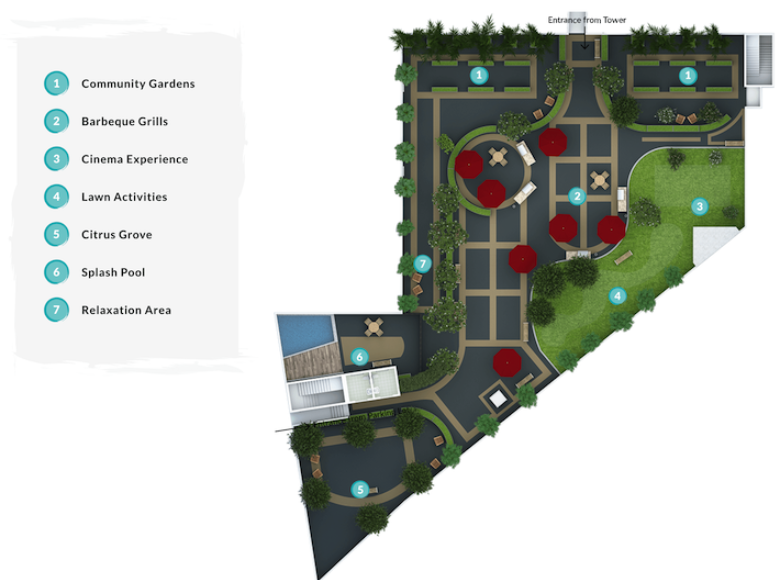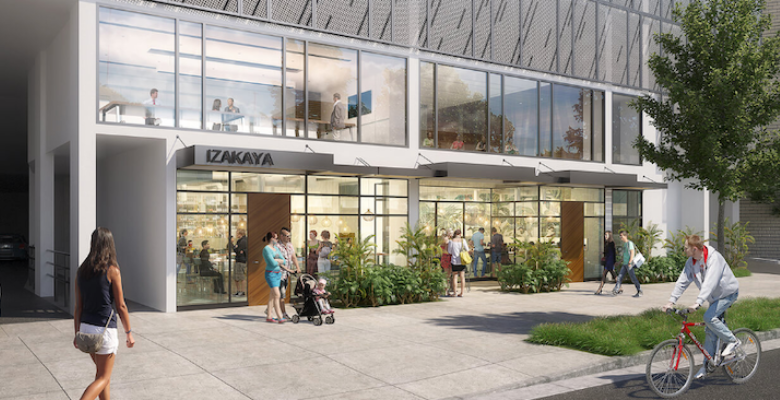 Features of the Residences
Various floor plans will be offered in the building and all will span over spacious 1- and 2-bedroom units with lanais, with only subtle difference between them. As previously mentioned, all of the 131 (1)-bed units will be offered under Honolulu Affordable Guidelines while only 34 (2)-bed units will be offered as affordable. Affordable 1-bedroom units and will run from floors 2-42 in the (01), (02), and (04) stacks of the building, whereas the 2-bedroom affordable units are limited to the (03) (05) (06) and (07) below 9th or 10th floor.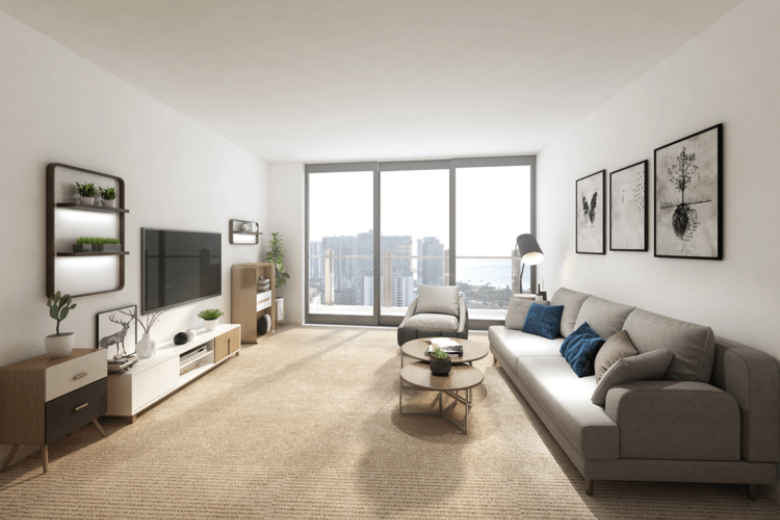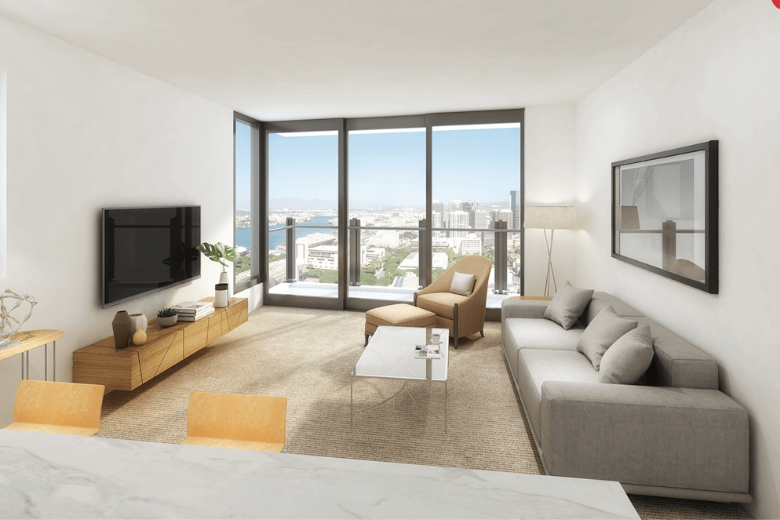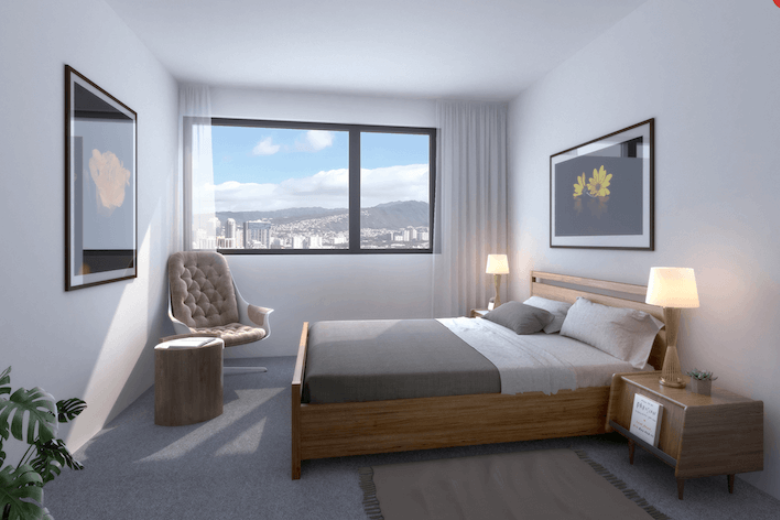 Affordable Housing
Navigating the Affordable Housing sales process can be a foreign and technical process. To help you understand if you are eligible, as well as some of the restrictions that apply to becoming an affordable housing owner, check out the two informational informational videos below:
Are you eligible for an Ililani Affordable Housing Unit?
SALES: Now Selling Unrestricted Market Units
PRICING: 2 Bedroom 2 Bathroom units between $700,500 - $905,000
COMPLETION: Late 2021
MAINTENANCE FEES: $0.58/sq including water, sewer, common area maintenance.
ADDRESS: 615 Keawe Street
Ililani Kakaako HI Condos For Sale
December 3, 2023