Ko Olina
Jump To: Ko Olina Listings | Lifestyle | Real Estate Insights | FAQ's | Contact Us | Create An Account
Once a baron landscape of lava rock on the coast of the Ewa Plain in Kapolei, Hawaii, Ko Olina is now one of Oahu's best kept secrets. Located on the leeward coast of Oahu, Ko Olina is approximately 17 miles northwest of the Daniel K. Inouye International Airport (HNL) and 27 miles from downtown Honolulu. Its strategic location provides a serene escape from the bustling city while remaining close enough for convenient access to urban amenities. With easy access to major highways and just a 30-minute drive to Honolulu, Ko Olina is also near Kapolei, Oahu's "second city," offering additional shopping, dining, and entertainment options.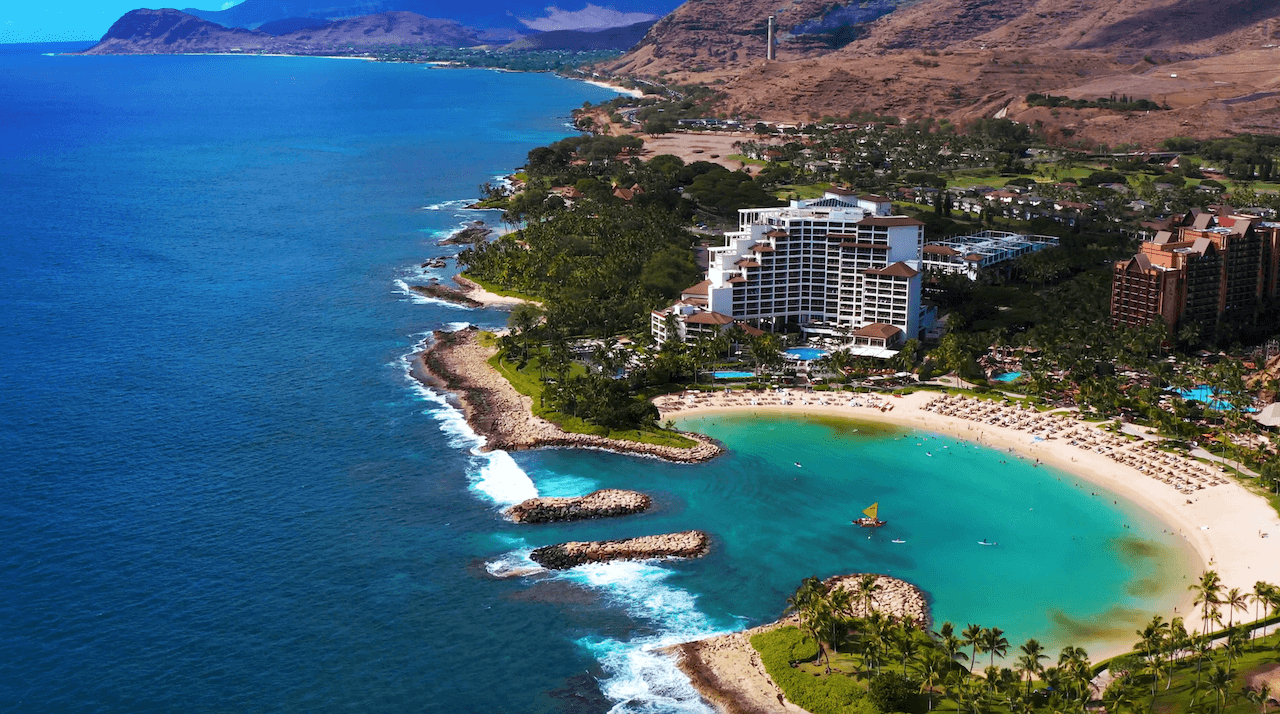 For years this resort community has been a hidden gym, over-shadowed by the iconic Waikiki as the Hawaii mainstay for tourists worldwide. The tide is turning though as Ko Olina has seen a significant uptick of a world-class resort development within the past decade, bringing the likes of Disney's Aulani, Four Seasons(formerly Ihilani), and soon to be Atlantis Resort as seen in the Bahamas. Prior to recent development, Ko Olina was anchored by the Ihilani Resort(now Four Seasons Ko Olina), Beach Villas at Ko Olina, and Marriott's Ko Olina Beachclub offering guest suites and timeshares. What was once a sleepy resort area offering a quieter alternative to the hustle and bustle of Waikiki is now taking it's strides to prominence as one of the island's premier tourist desinations and one of the best places to live on Oahu.
Ko Olina Real Estate & Living
Not only have Ko Olina Resorts been long overlooked for vacation purposes, the real estate in Ko Olina has remained Oahu's luxury-living stepchild for some time as well. With the addition of world class resorts, recent commercial-retail development in Ko Olina, as well as the burgeoning development and expansion of Kapolei, Ko Olina real estate is quietly emerging has one of Oahu's most renowned neighborhoods offering a lifestyle that's unmatched on the island.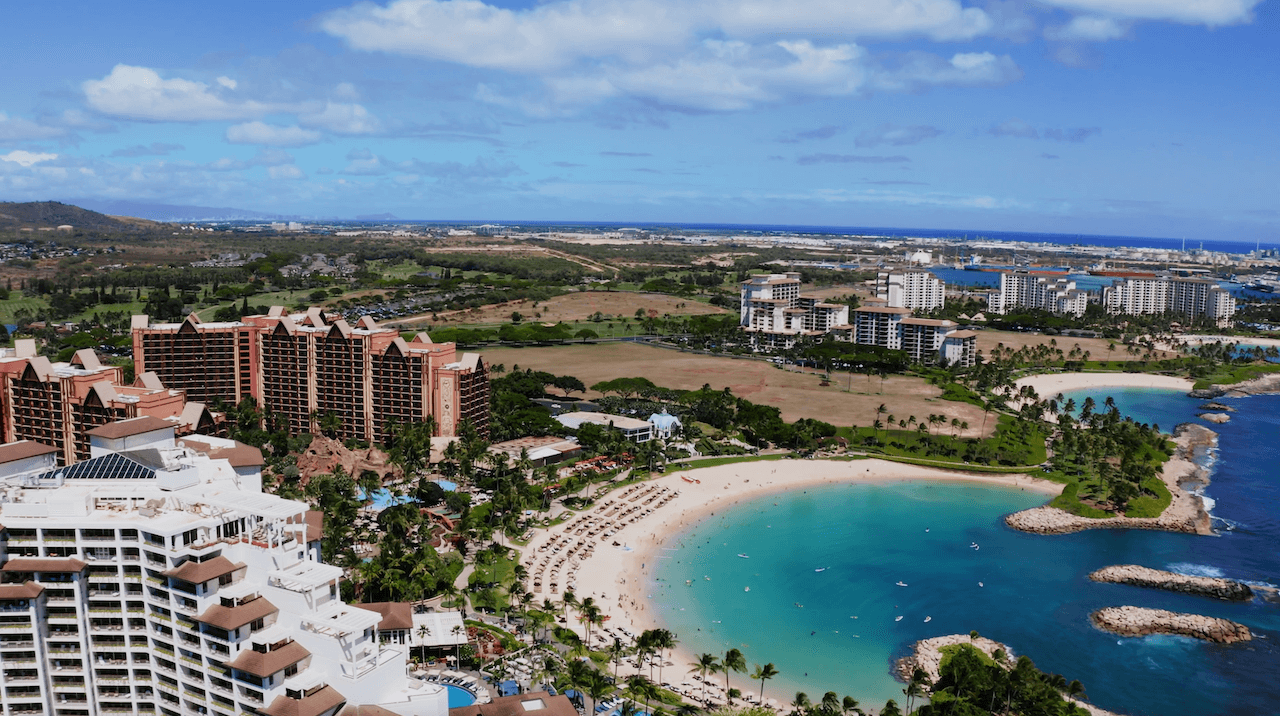 The name says it all. Ko Olina translates to "Place of Joy," and you can take it literally. The fact that Ko Olina has arguably the best weather on the entire island tees up every other appealing aspect about this unique community. Kapolei sees far less rainfall than most regions on Oahu and this typically manifests to endless sunny days, a tourist or snowbird's delight. Location on the western side of the island, or Leeward Side, provides for one of Ko Olina's most notorious amenities; epic Sunsets. Residents of Ko Olina know that it's clockwork for Mother Nature to set the evening sky on fire, and letting the atmosphere glow.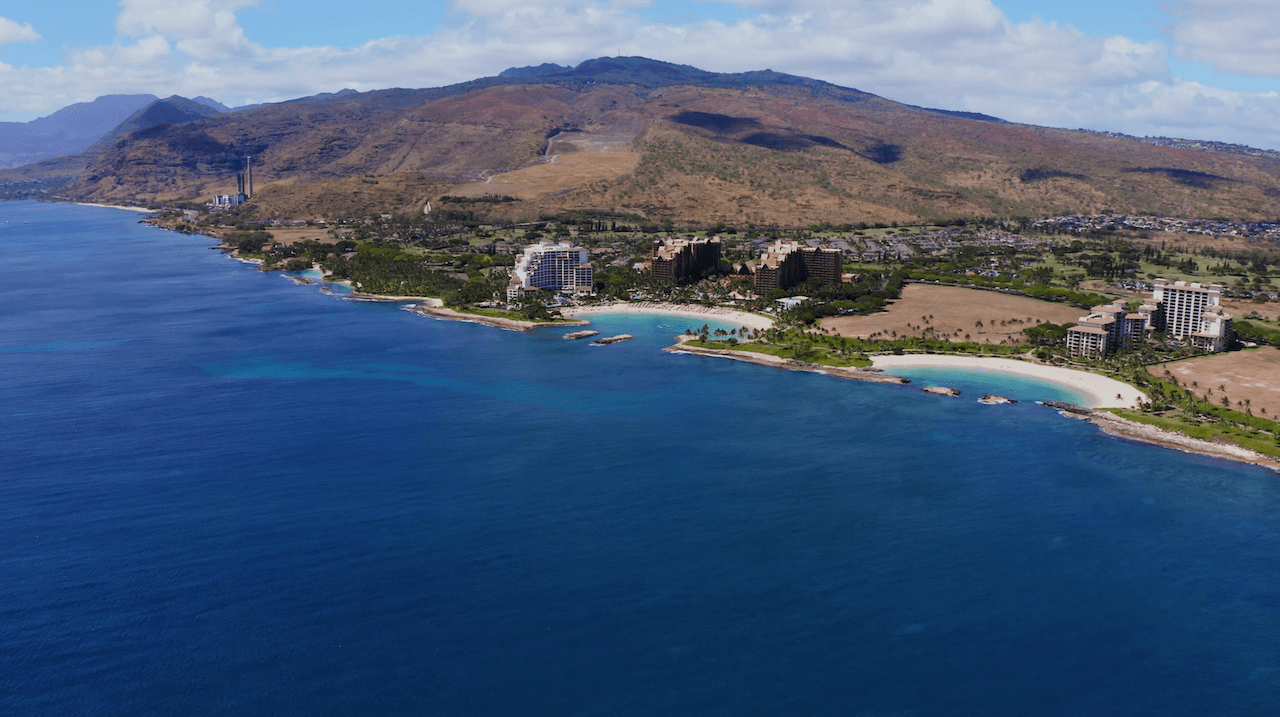 Where to watch? Take a front row seat at one Ko Olina's four man made, open-ocean swimming lagoons that offer a calm, relaxed ocean experience with wide white-sand beaches to lounge and play. Even better, catch the sunset while enjoying a cocktail or dinner at one of the numerous beachside bars or restaurants. For the fitness enthusiast, sunsets can also be enjoyed by an evening jog or walk on the wide sidewalk and greenbelts that line the coast through each lagoon and pass each resort. Enjoy all the same before sun-down and expect crystal blue waters as far as the eye can see and in the winter... Whales!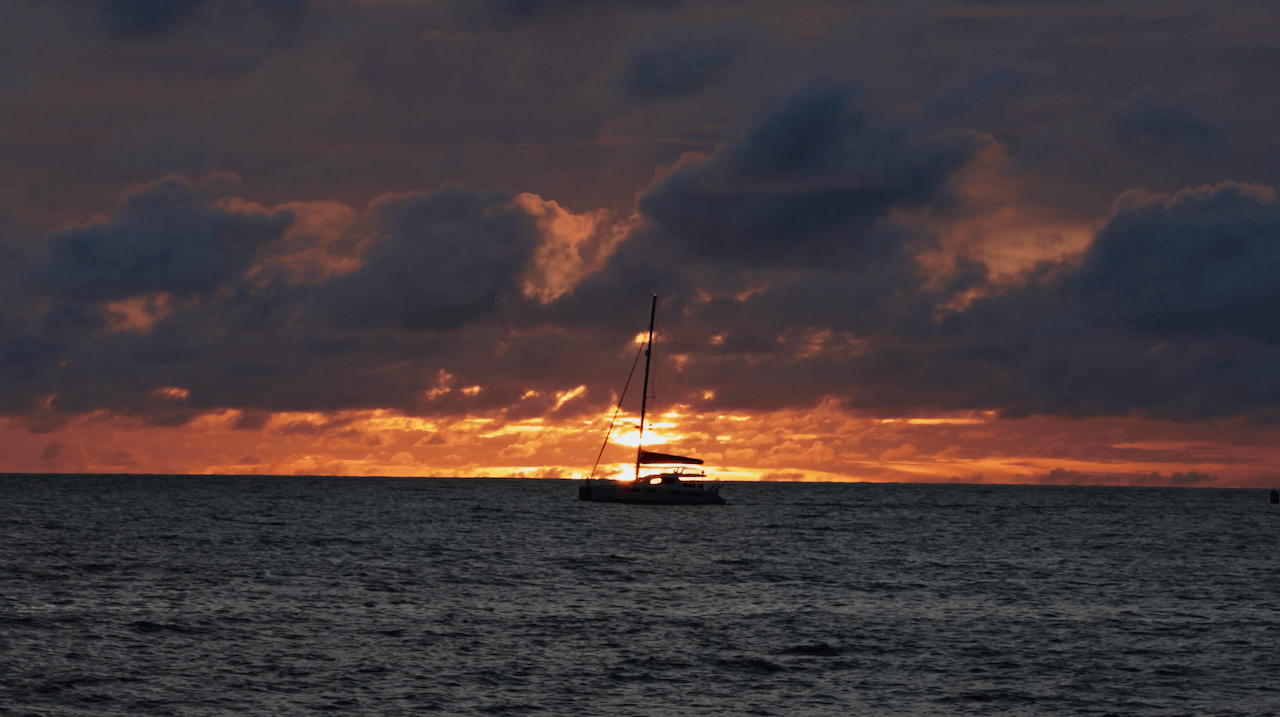 Residents living in Ko Olina have access to the Ko Olina Golf Club which has a spacious, 35,000-foot clubhouse and 18 holes under the Kapolei sun. Bring a hat and plenty of sunscreen! After a round of golf, stop in at the delicious Roy's Ko Olina Restaurant which is adjacent to the clubhouse for a Hawaiian Fusion lunch or dinner dining experience.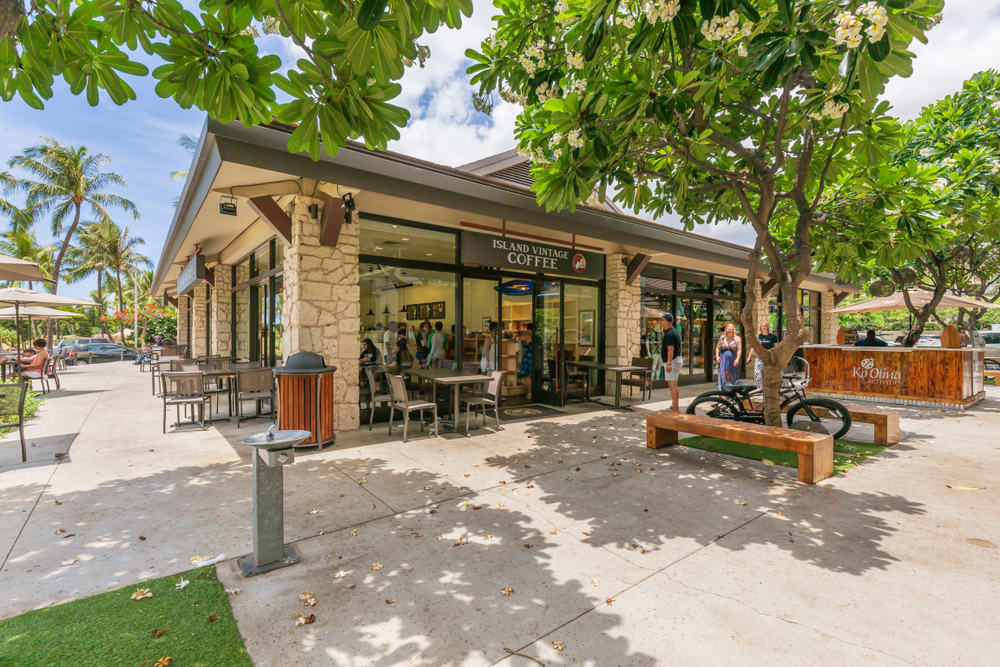 Head over to Ko Olina shops where you'll find a convenience store that carries nearly everything you'll need during your stay. It's not a full fledge grocery store but it's definitely more substantial than your average convenience store. Merriman's Monkey Pod restaurant is the dining hot spot here among numerous other dining and retail opportunities. You will need to venture out every once in a while for your Ko Olina home necessities. The good news is that Costco, Home Depot, Target, Inspiration Furniture, Movie Theaters, and dozens of restaurants are only 5 minutes away at Kapolei Commons. The new Ka Makana Alii mall is only 10 minutes away, offering even more shopping and dining, as well as being home to a future planned Rail Station that will provide an alternative means of commute to Honolulu Airport, and on to Kakaako and Ala Moana!
Kapolei is quickly emerging as Honolulu's "Second City" so you'll be hard pressed to not find anything and everything you're looking for in the area. This wasn't always true though, and the morning and afternoon commute to and from Metro Honolulu are evidence of where the majority of commerce has been until recently. If you're commuting east towards Honolulu between 6-8AM, you're in for some pretty heavy workday traffic. The same is true going west from Honolulu towards Ko Olina from about 3-6PM. To maximize the full benefit of Ko Olina living, try to condense your commute to and from Honolulu between 8:30AM - 2:30PM.

Ko Olina Lagoons & Beaches
Ko Olina is home to four beautiful lagoons, each with its own charm and character. These man-made lagoons feature sandy beaches, crystal-clear waters, and plenty of space to relax and enjoy the Hawaiian sun. Lagoon 1, also known as Kolola, is located at the Four Seasons Resort. Lagoon 2, called Honu, is at Marriott's Ko Olina Beach Club. Lagoon 3, known as Nai'a, is where you'll find Beach Villas at Ko Olina. Finally, Lagoon 4, or Ulua, is a public beach park.
Popular Restaurants in Ko Olina
Ko Olina offers a wide variety of dining options, ranging from casual eateries to upscale restaurants. Whether you're craving fresh seafood, a gourmet burger, or a refreshing acai bowl, there's something for every palate. Some popular choices include Monkeypod Kitchen for farm-to-table cuisine and craft cocktails, Mina's Fish House for upscale seafood and ocean views, Longboards Bar & Grill for casual beachfront dining, Roy's Ko Olina for Hawaiian fusion cuisine, and Island Vintage Coffee for specialty coffee and acai bowls.
Things to Do in Ko Olina
Ko Olina offers a wealth of activities for residents and visitors alike. From water sports and outdoor adventures to pampering spa treatments, there's never a dull moment in this vibrant resort community. You can enjoy golfing at Ko Olina Golf Club, hiking near Ko Olina on trails like Kaena Point and Makakilo, participating in ocean adventures such as snorkeling, paddleboarding, and sunset cruises, experiencing a traditional Hawaiian evening at Paradise Cove Luau, or relaxing and picnicking at Ko Olina Lagoon 4, a public beach park.
Education and Schools near Ko Olina
Families living in Ko Olina have access to a variety of quality educational institutions, both public and private, that cater to students from preschool through high school. Kapolei public schools in the Campbell-Kapolei Complex Area serve the community, while Island Pacific Academy offers a private college-preparatory school option. Various preschools and early childhood education centers are also available for younger children.
Jobs in Ko Olina
As a thriving resort community, Ko Olina offers a range of job opportunities in various sectors, including hospitality, retail, and education. Additionally, the nearby city of Kapolei provides even more options for those seeking employment. Opportunities can be found in hotels and resorts like Four Seasons, Marriott, and Aulani, a Disney Resort & Spa, retail and dining establishments.
Ko Olina Weather and Climate
Ko Olina boasts a warm and sunny climate year-round, with temperatures averaging between 75°F and 85°F. The area experiences less rainfall than other parts of Oahu, making it an ideal location for those who love spending time outdoors. Consistently warm temperatures, sunny, dry weather, and a perfect environment for beachgoers and outdoor enthusiasts make Ko Olina a truly desirable place to live.
Ko Olina Homes For Sale
Future homebuyers in the neighborhood should expect to find mostly townhomes & condos for sale in Ko Olina with only a limited number of Ko Olina houses for sale. Homeowners have access to a fitness center, pool, and sauna as well as on-site security for added safety. Here's some notable insights for the various Ko Olina Real Estate communities, prioritized by the highest pricing:
Beach Villas at Ko Olina
Coconut Plantation
Kai Lani
Ko Olina Kai Golf Estates & Villas
Ko Olina Hillside Villas
The Fairways at Ko Olina
Ko Olina HI Homes for Sale
November 30, 2023
$1,568.80
Avg. $ / Sq.Ft.
$2,187,000
Med. List Price
What to know about Ko Olina
Where is Ko Olina located?
Ko Olina is located in the West Oahu city of Kapolei, Hawaii.

What is Ko Olina known for?
Ko Olina is known for its luxurious resort community, beautiful lagoons, world-class golf course, and numerous recreational activities.

Are Ko Olina Lagoons open to the public?
Yes, all four Ko Olina Lagoons are open to the public, but parking may be limited.

Is Ko Olina owned by Disney?

No, Ko Olina is not owned by Disney. However, Aulani, a Disney Resort & Spa, is located within Ko Olina.


Is Ko Olina a private beach?

While the lagoons within Ko Olina are surrounded by private property, they are open to the public, and visitors can access the beaches and lagoon areas.

What movie was filmed at Ko Olina?

The movie "Snatched," starring Amy Schumer and Goldie Hawn, was filmed in Ko Olina.
Where is secret beach Ko Olina?

Secret Beach, also known as Lanikuhonua Beach, is located between Lagoon 1 and the Ko Olina Marina.

How long does it take to walk the Ko Olina Lagoons?

Walking the Ko Olina Lagoons takes approximately 1 to 1.5 hours, depending on your pace and how much time you spend at each lagoon.

Is Ko Olina beach crowded?

Ko Olina's beaches can get crowded, especially during peak tourist season and weekends. However, the four lagoons provide plenty of space for visitors to relax and enjoy the beautiful surroundings.

Do you have to pay to park at Ko Olina?

There are free public parking lots available at Lagoon 4 (Ko Olina Beach Park) and Lagoon 1 (Four Seasons Resort). However, spaces are limited and may fill up quickly, especially on weekends.

Is Ko Olina Lagoon free?

Yes, all four Ko Olina Lagoons are free to access and open to the public.

Can you swim at Ko Olina beach?

Yes, swimming is permitted at all four Ko Olina Lagoons, and the calm waters make it a perfect spot for families and inexperienced swimmers.

Can sharks get in the Ko Olina Lagoons?

While shark sightings are rare, it is theoretically possible for sharks to enter the lagoons. However, the chances of encountering a shark in the lagoons are extremely low.

What is the best time of year to visit Ko Olina?

Ko Olina is a beautiful destination year-round. However, the best time to visit may be during the shoulder seasons (April-May and September-October) when the weather is still warm, and there are fewer tourists.

Where can I park for free at Ko Olina?

Free public parking is available at Lagoon 4 (Ko Olina Beach Park) and Lagoon 1 (Four Seasons Resort), but spaces are limited.

Where is the best parking in Ko Olina?

The best parking options in Ko Olina are the free public parking lots at Lagoon 4 (Ko Olina Beach Park) and Lagoon 1 (Four Seasons Resort). However, spaces are limited and may fill up quickly, especially on weekends.

How deep are the lagoons at Ko Olina?

The depths of the Ko Olina Lagoons vary, but they are generally shallow and safe for swimming. Depths range from a few feet near the shore to approximately 10-15 feet in some areas.

Can anyone go to Aulani Lagoon?

Yes, Aulani Lagoon, also known as Lagoon 1 or Kolola, is open to the public.

Can you swim at Aulani Lagoon?

Yes, swimming is permitted at Aulani Lagoon, and its calm waters make it ideal for families and inexperienced swimmers.

What does Ko Olina mean in Hawaiian?

Ko Olina means "Place of Joy" in Hawaiian.

Are there jellyfish in Ko Olina?

While it's rare, jellyfish occurances can happen as the lagoons are open to the ocean.