Jump to: | Koa Ridge Overview | Location | Home Types & Prices | Enter Lottery | FAQ's | Join the Interest List
Homes for Sale in Koa Ridge | Oahu New Homes
Central Oahu has long been pinned as one of the top family friendly communities on Oahu which is why Koa Ridge took a thoughtful approach to developing the neighborhood with "Ohana" and "Community" at it's core. The heart of the neighborhood will feature the "The Village" and "Koa Ridge Gateway," offering a plethora of retail, cafe, and dining opportunities, not to mention a community center for events, a Queen's medical center, a Hotel and an elementary school.
Koa Ridge | Waipio, O'ahu, Hawaii
Jump to: | Koa Ridge Overview | Location | Home Types & Prices | Enter Lottery | FAQ's | Join the Interest List

Koa Ridge is a new master planned community developed by Castle and Cooke Hawaii, a household name Oahu residential development whose portfolio includes many Mililani and Mililani Mauka neighborhoods. Nestled in the sleepy Waipio community of Central Oahu, the Koa Ridge project will soon become one of a three hot spots for new homes on Oahu over the course of the next decade and will play an integral role in relieving the intense Oahu housing shortage. We'll see dynamic array of home types ranging from condos, townhomes, single family homes, and senior housing.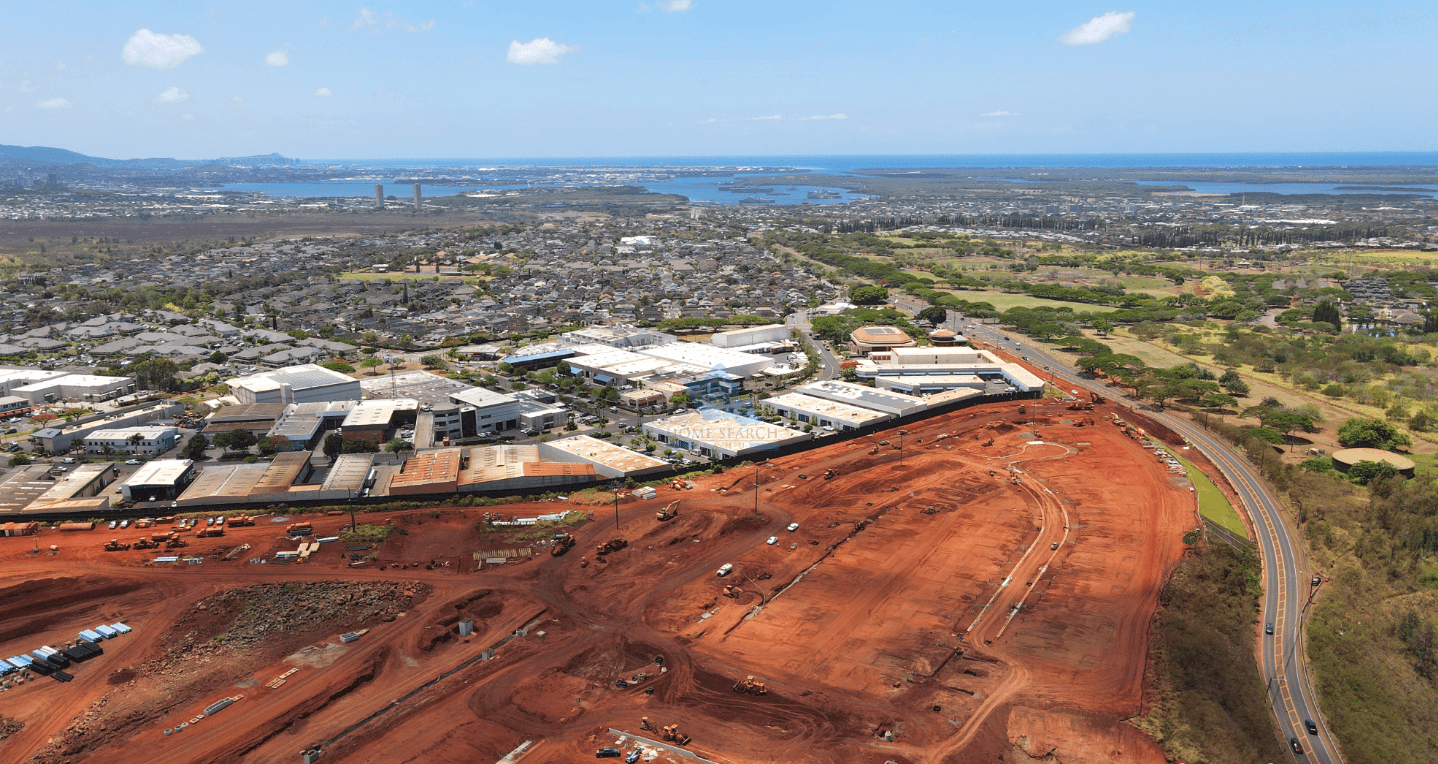 Parks, green belts, and open spaces for exercise and outdoor gatherings are must haves for new urban communities as the culture of homeownership continues to shift to a "lifestyle" focus that transcends the contents of a home's four walls. Koa Ridge will offer no shortage of spaces to spread out and enjoy the outdoors with family, including the 7-mile pedway coined the "Hoala Trail" that will thread the neighborhood and curb the need for commuting by car.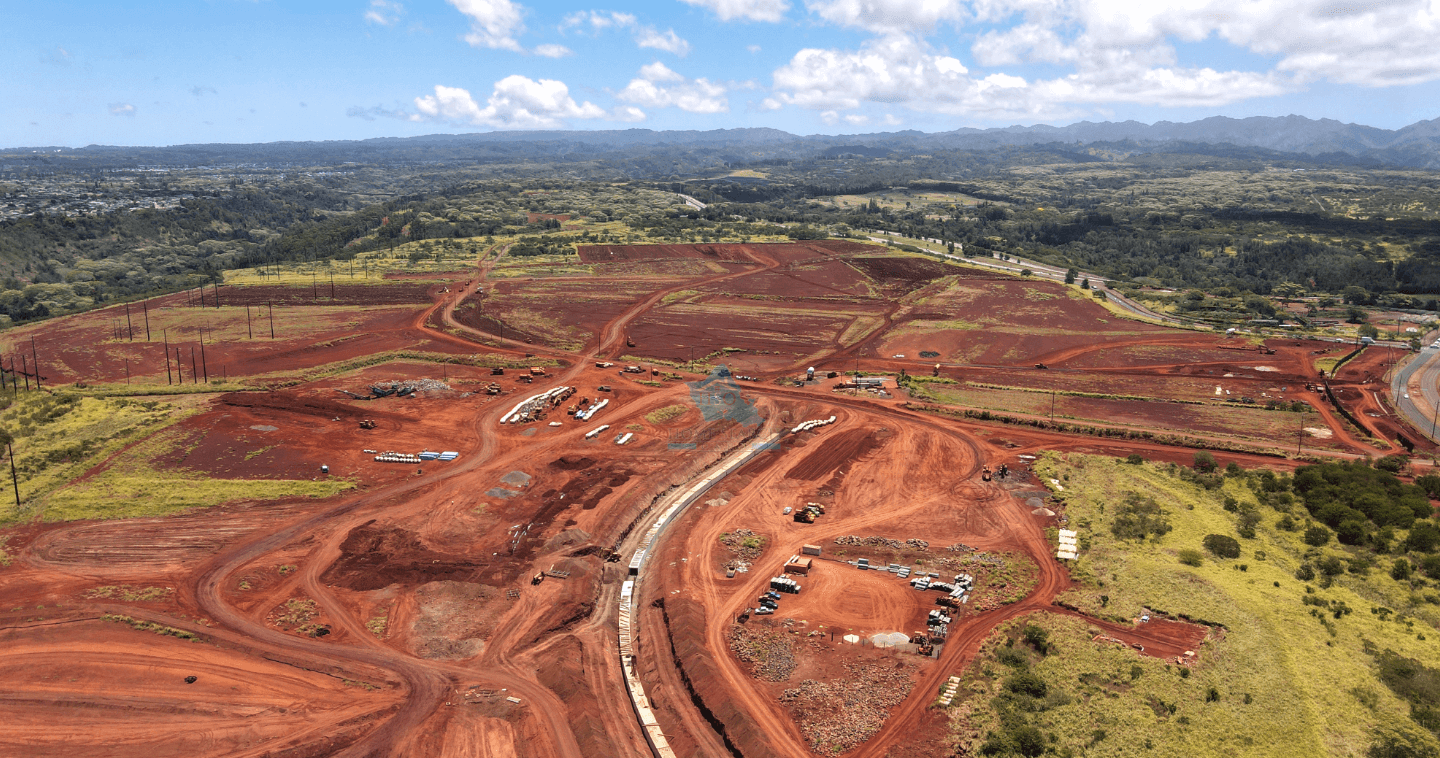 It's been decades since Koa Ridge Waipio was first dangled in front of the public and now it seems as though this elusive Central Oahu community may finally materialize! If you're an Oahu resident, you've likely heard your mom, dad, sister, brother, aunty, or uncle mention something to the likes of "I'm waiting for Koa Ridge" as it pertains to their real estate plans and with delay after delay, many have become skeptical that this project would ever see the light of day. The developer spent years of battling through the controversial reclassification of the build site's 576 acres from Agricultural to Urban zoning and finally broke ground in 2017.
Jump to: Koa Ridge Overview | Location | Home Types & Prices | FAQ's | Join the Interest List
Where is Koa Ridge Located?
Jump to: | Koa Ridge Overview | Location | Home Types & Prices | Enter Lottery | FAQ's | Join the Interest List
Koa Ridge Oahu will be located in Waipio, Oahu, Hawaii -- opposite of Costco Waipio across Ka Uka Boulevard. Until now, the Waipio community that has long served as small suburb of the greater Mililani region in Central Oahu, seeing no residential development since the 1990's. There are a few pockets of residential real estate in Waipio but it primarily consists of townhomes, with a limited number of small single family homes. The addition of Koa Ridge Waipio will breathe life into the region, offering Central Oahu residents dynamic home choices built around an array of shopping, dining, and retail.
If you're passing Waipio on your way to Mililani via Kamehameha Highway, look to your to your right and you'll see the entrance to Koa Ridge and the Nanea homes; the first phase of single family homes for sale at Koa Ridge.
Neighborhood Insights
Association Fee. There will be a Master Association Fee of $67/mo that every home will be subject to. This is common amongst master planned communities like Ho'opili and for most Central Oahu residents, you're aware of the Mililani Town Association Fee of $39/mo.


Lifestyle Community. Koa Ridge will quickly become what we call a "lifestyle community;" a place where home transcends the four walls of house. This neighborhood will feature 7-miles of pedestrian and bike-friendly pedway named the Ho'ala Trail in a hopes to curb auto traffic and promote green living. The pedway will thread the neighborhood and provide "car-less" access to the neighborhood recreation centers, pools, as well as the shopping, dining, and retail venues located in the neighborhood's urban-hub coined "The Village" Koa Ridge will soon join the Ho'opili and Kakaako master planned developments that have brought and will continue to bring consistent Oahu new homes for sale to market.


Is Koa Ridge VA approved? Yes! The neighborhood's proximity to Oahu Military Bases is sure to put Koa Ridge at the top of the shopping list for Oahu's military personnel looking to use their BAH in Hawaii towards purchasing a Koa Ridge home with their Hawaii VA Loan. This is especially true fo those stationed at Schofield Barracks Army Base Hawaii that's just minutes away! **Koa Ridge must submit the project for VA approval before Hawaii VA Loans can be accepted. At this time, the project is not VA approved, but we should see it eventually approved. See our Schofield Barracks PCS Guide to learn about other housing opportunities near your new duty station.


Affordable Housing. We should see roughly 30% of homes for sale at Koa Ridge offered under Honolulu Affordable Housing Requirements although the specific guidelines for eligibility has not been released yet.
What types of Homes does Koa Ridge offer?
Jump to: | Koa Ridge Overview | Location | Home Types & Prices | Enter Lottery | FAQ's | Join the Interest List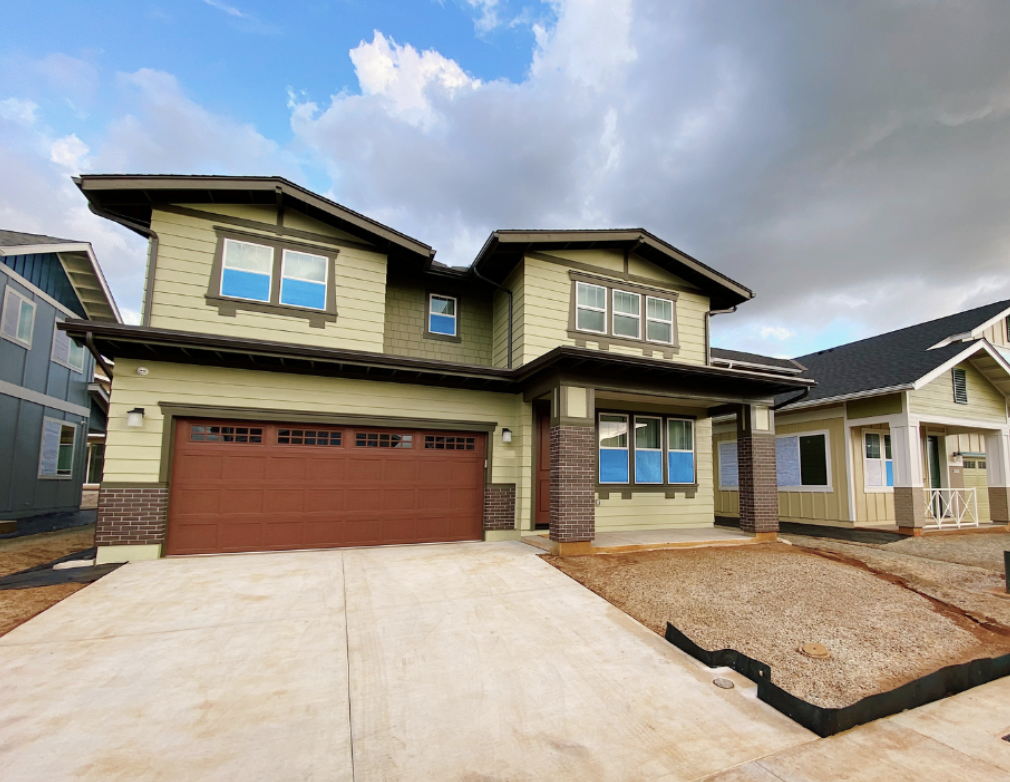 Over the next 10 years, we'll see Koa Ridge build approximately 3,500 homes to serve a wide buyer profile. We'll see home types for nearly every family dynamic including but not limited to Affordable Housing Units, Townhomes, Senior Housing, Duplexes, Single Family Homes, and Multi-Generational Homes. See below for the first set of home types expected at the project.
Home Types & Prices
WAIOHA AT KOA RIDGE | Single Family Condominium Homes
Quick Look:
Prices from $940,000+
Floor plans between 950 - 1,481sq
2-4 bedroom Floor Plans w/ 2-car garages
Maintenance fees approx. $123/mo
Learn More & Register Interest to receive Lottery Alerts & Developer News
WALEA AT KOA RIDGE | Market Price Townhomes from $660,000+
*Awaiting next lottery release from developer. Stay tuned.
2-3 bedroom floor plans between 991 - 1,557
1-2 Garage Options
Home styles similar to Nohona in Mililani Mauka
MALINA AT KOA RIDGE | Affordable Housing Prices from $380,000+
*Awaiting next lottery Release. Stay tuned.
Income & Eligibility Restrictions
Must occupy for 10 years
1-3 bedroom floor plans between 487 - 1,079sq
Enter the Lottery
Featuring the latest lottery releases at Koa Ridge. Register your interest on the form below to receive alerts on all developer news including but not limited to Lottery Releases, Model Home Tours, New Developments on Oahu, and more!
9/22/22: Announcing the FIRST lottery release of (31) Waioha at Koa Ridge houses for sale.
Waipio Gentry Homes for sale near Koa Ridge, Hawaii
November 28, 2023